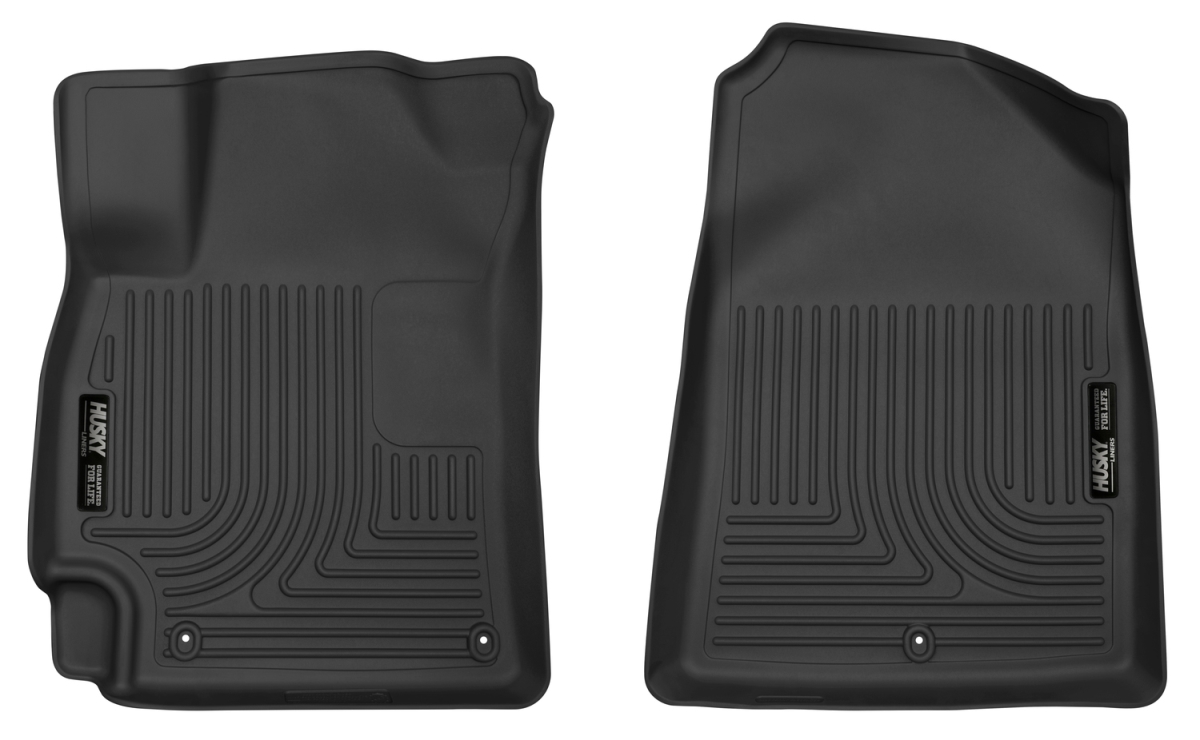 Husky Liners 52191 Front Floor Liners for 2017-2018 Hyundai Elantra - Black
Sports & Recreation>Auto Accessories>Floor Mats
Product Catalog
Description : .
The Husky Liners X-act Contour perfectly matches the contours of your truck or SUV and brings together indestructible strength with a soft comfortable cushion. Add to that a premium look and our exclusive features and you've got liner gold. Punch it slap it flick it kick it.
Features
Our exclusive StayPut Cleats help keep your liners securely in place
With both softness and strength our rubberized DuraGrip material was designed with comfort in mind
Our FormFit Design process perfectly forms each liner to the detailed contours of your specific ride
Compatibility
2017-2018 Hyundai Elantra
Specifications
Color: Black
Country of Origin: United States
Weight: 8.05 lbs
.
**** PRICE: USD 167.64
Manufacturer : Husky Liners
Tags: Husky Liners
SKU: HSKL3882

↑ Start of page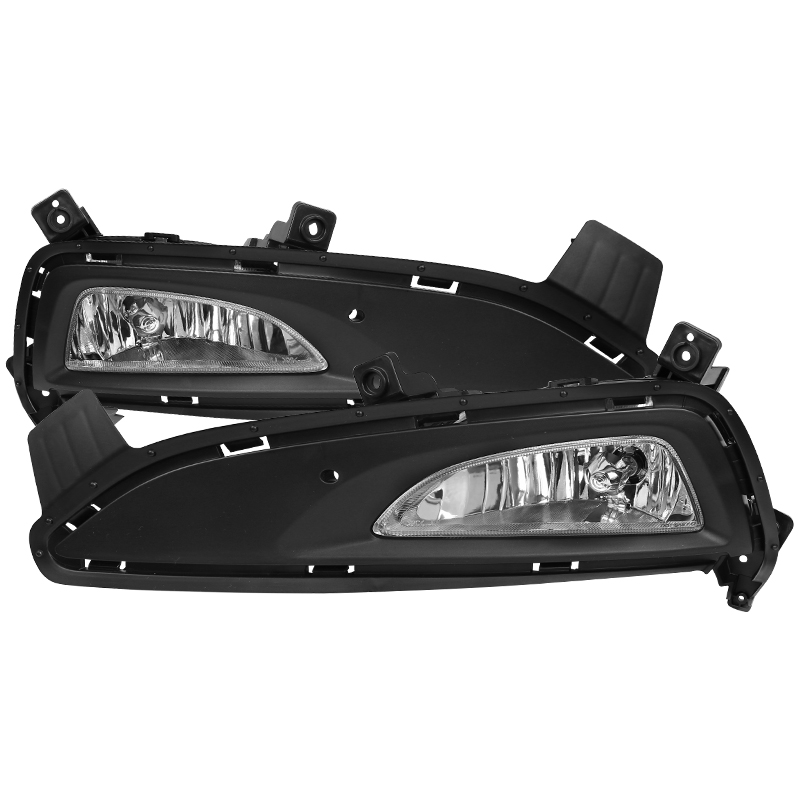 Spec D Tuning LF-TUC16COEM-DL Fog Lights for 2016- Up Hyundai Tucson - Clear
Sports & Recreation>Auto Accessories>Lighting
Product Catalog
Description : .

Spec-D tuning seeks to provide assistance in product knowledge and applications through our installation videos replacement components research and development team and much more aspects of our company. We pride ourselves on our superb knowledge of automobile parts and the accessory market that is rapidly evolving each year.

CompatibilitySpecifications.
**** PRICE: USD 133.34
Manufacturer : Spec D Tuning
Tags: Spec D Tuning
SKU: SPCDT13320

↑ Start of page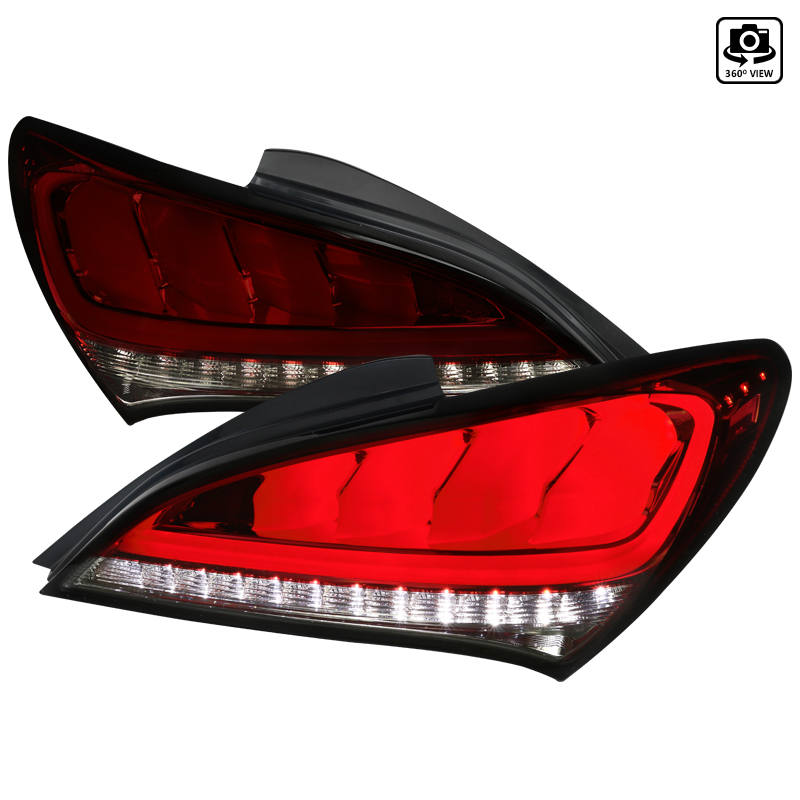 Spec D Tuning LT-GENS210RGLED-TM Sequential 2 Door LED Tail Lights for 2010-2015 Hyundai Genesis - Red Smoke
Sports & Recreation>Auto Accessories>Lighting
Product Catalog
Description : .

Spec-D tuning seeks to provide assistance in product knowledge and applications through our installation videos replacement components research and development team and much more aspects of our company. We pride ourselves on our superb knowledge of automobile parts and the accessory market that is rapidly evolving each year.

Features
Utilizes the finest SMD CREE LED bulbs that give off a more intense and bright light for added safety and visibility
LED bulbs consume significantly less power than the stock halogen or filament bulbs
Ultra-bright light gives your vehicle a modern and upscale style
LED taillights are a direct OEM fit with no extensive modifications required
Dot and SAE approved for legal street use
Compatibility
2010-2015 Hyundai Genesis
Specifications.
**** PRICE: USD 583.05
Manufacturer : Spec D Tuning
Tags: Spec D Tuning
SKU: SPCDT13378

↑ Start of page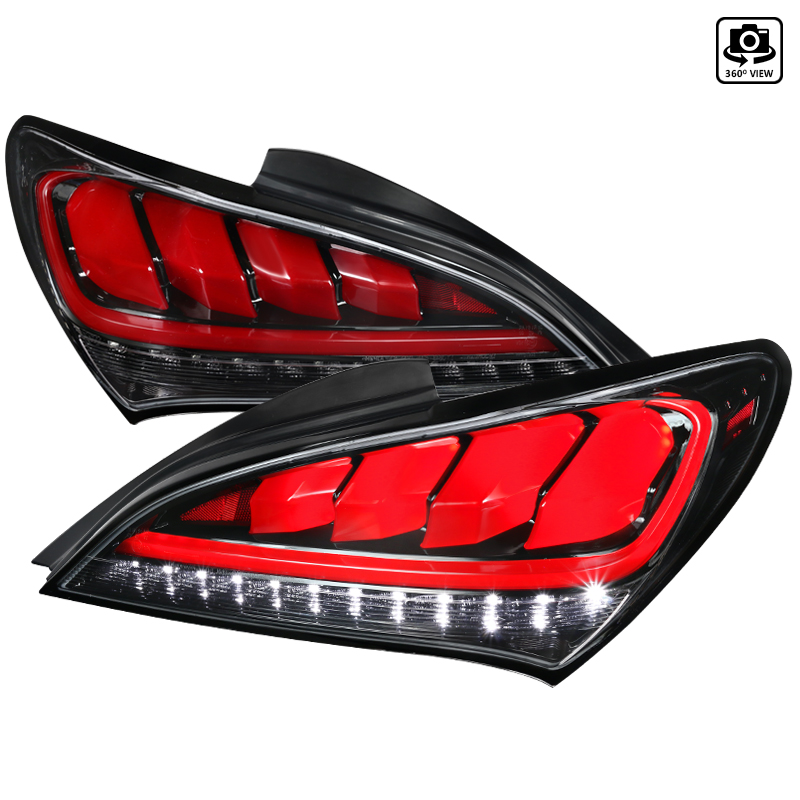 Spec D Tuning LT-GENS210BKLED-TM Sequential 2 Door LED Tail Lights for 2010-2015 Hyundai Genesis - Glossy Black
Sports & Recreation>Auto Accessories>Lighting
Product Catalog
Description : .

Spec-D tuning seeks to provide assistance in product knowledge and applications through our installation videos replacement components research and development team and much more aspects of our company. We pride ourselves on our superb knowledge of automobile parts and the accessory market that is rapidly evolving each year.

Features
Utilizes the finest SMD CREE LED bulbs that give off a more intense and bright light for added safety and visibility
LED bulbs consume significantly less power than the stock halogen or filament bulbs
Ultra-bright light gives your vehicle a modern and upscale style
LED taillights are a direct OEM fit with no extensive modifications required
Dot and SAE approved for legal street use
Compatibility
2010-2015 Hyundai Genesis
Specifications.
**** PRICE: USD 583.05
Manufacturer : Spec D Tuning
Tags: Spec D Tuning
SKU: SPCDT13381

↑ Start of page




Husky Liners 52521 2nd Seat Floor Liner for 2017-2018 Hyundai Elantra - Black
Sports & Recreation>Auto Accessories>Floor Mats
Product Catalog
Description : .

The Husky Liners X-act Contour perfectly matches the contours of your truck or SUV and brings together indestructible strength with a soft comfortable cushion. Add to that a premium look and our exclusive features and you've got liner gold. Punch it slap it flick it kick it.

Features
Our exclusive StayPut Cleats help keep your liners securely in place
With both softness and strength our rubberized DuraGrip material was designed with comfort in mind
Our FormFit Design process perfectly forms each liner to the detailed contours of your specific ride
Compatibility
2017-2018 Hyundai Elantra
Specifications
Color: Black
Country of Origin: United States
Weight: 6.3 lbs
.
**** PRICE: USD 141.64
Manufacturer : Husky Liners
Tags: Husky Liners
SKU: HSKL3885

↑ Start of page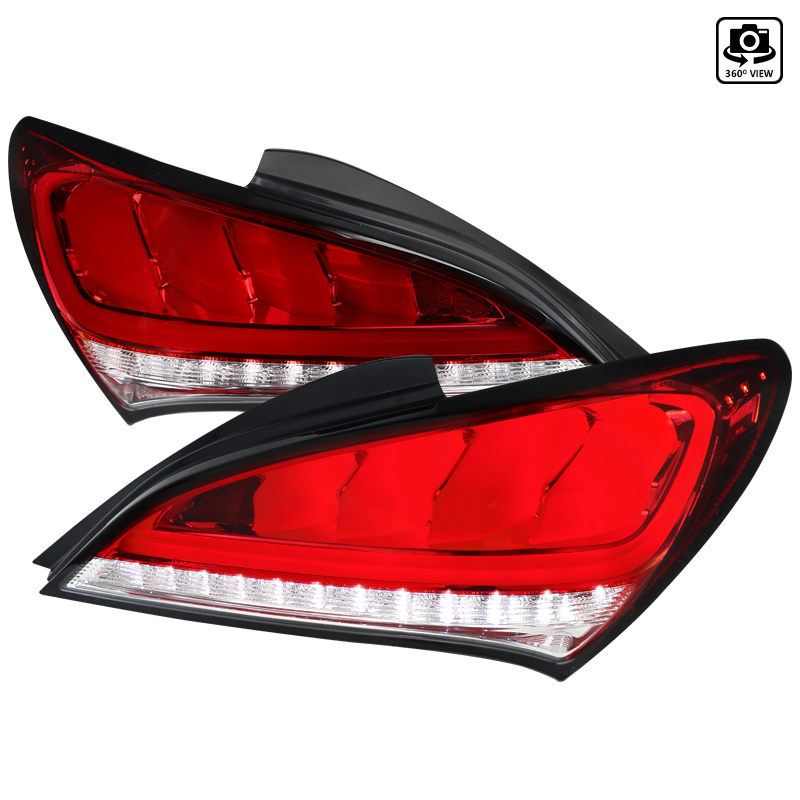 Spec D Tuning LT-GENS210RLED-TM Sequential 2 Door LED Tail Lights for 2010-2015 Hyundai Genesis - Red
Sports & Recreation>Auto Accessories>Lighting
Product Catalog
Description : .

Spec-D tuning seeks to provide assistance in product knowledge and applications through our installation videos replacement components research and development team and much more aspects of our company. We pride ourselves on our superb knowledge of automobile parts and the accessory market that is rapidly evolving each year.

Features
Utilizes the finest SMD CREE LED bulbs that give off a more intense and bright light for added safety and visibility
LED bulbs consume significantly less power than the stock halogen or filament bulbs
Ultra-bright light gives your vehicle a modern and upscale style
LED taillights are a direct OEM fit with no extensive modifications required
Dot and SAE approved for legal street use
Compatibility
2010-2015 Hyundai Genesis
Specifications.
**** PRICE: USD 583.05
Manufacturer : Spec D Tuning
Tags: Spec D Tuning
SKU: SPCDT13377

↑ Start of page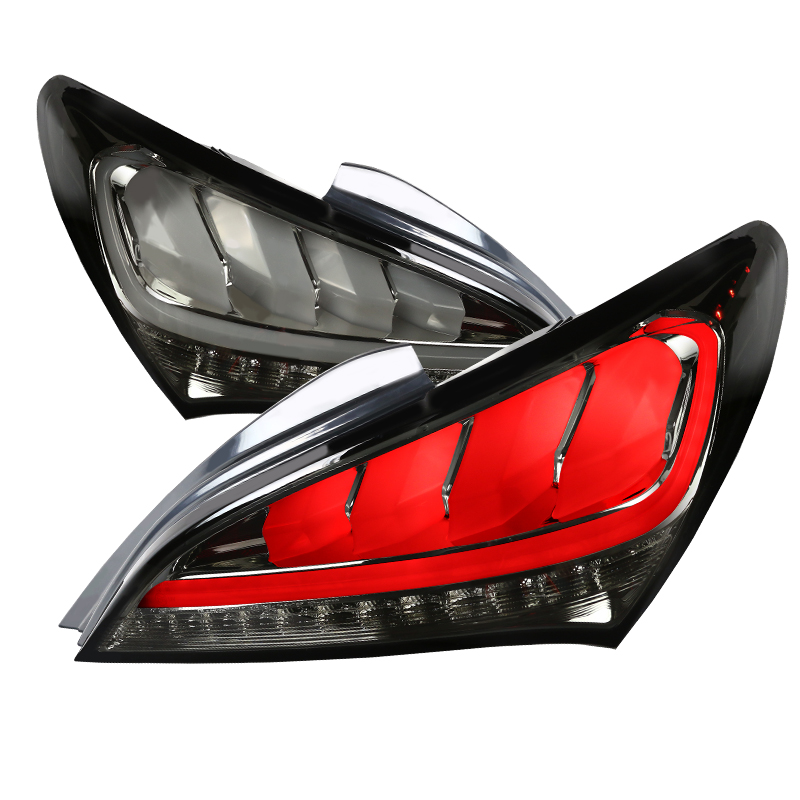 Spec D Tuning LT-GENS210GLED-TM Sequential 2 Door LED Tail Lights for 2010-2015 Hyundai Genesis - Smoke
Sports & Recreation>Auto Accessories>Lighting
Product Catalog
Description : .

Spec-D tuning seeks to provide assistance in product knowledge and applications through our installation videos replacement components research and development team and much more aspects of our company. We pride ourselves on our superb knowledge of automobile parts and the accessory market that is rapidly evolving each year.

Features
Utilizes the finest SMD CREE LED bulbs that give off a more intense and bright light for added safety and visibility
LED bulbs consume significantly less power than the stock halogen or filament bulbs
Ultra-bright light gives your vehicle a modern and upscale style
LED taillights are a direct OEM fit with no extensive modifications required
Dot and SAE approved for legal street use
Compatibility
2010-2015 Hyundai Genesis
Specifications.
**** PRICE: USD 583.05
Manufacturer : Spec D Tuning
Tags: Spec D Tuning
SKU: SPCDT13379

↑ Start of page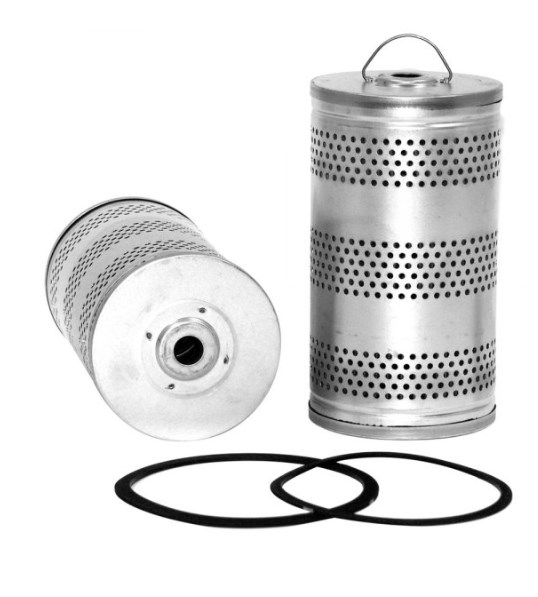 Wix 51021 0.55 in. Oil Filter for 2018 Hyundai Accent
Sports & Recreation>Auto Accessories>Auto Accessories
Product Catalog
Description : .Features
Filters oil by trapping particles from entering the engine
Highly durable and reliable
Increased dirtholding capacity
Requires low maintenance
Designed for a proper fit
CompatibilitySpecifications
Service: Lube
MediaType: Enhanced Cellulose
Inside Diameter: 0.55
Inside Diameter: 14 mm
Country of Origin: United States of America
.
**** PRICE: USD 30.10
Manufacturer : WIX
Tags: WIX
SKU: KSAO601489

↑ Start of page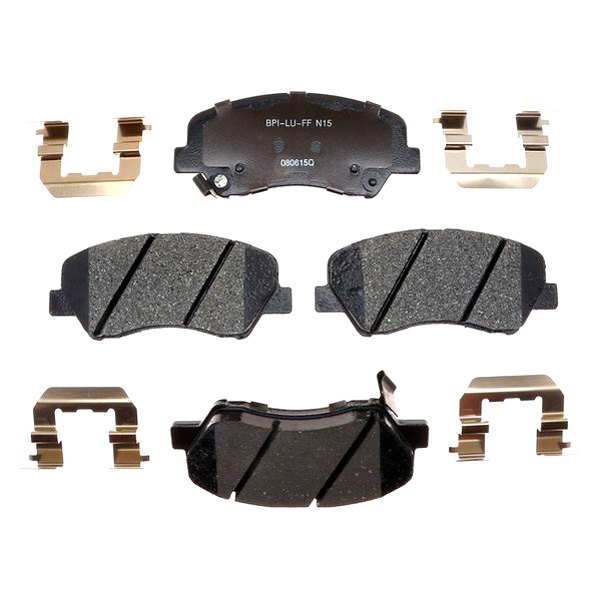 RM Brakes MGD1593CH Reliant Ceramic Front Disc Brake Pads for 2012-2017 Hyundai Accent
Sports & Recreation>Auto Accessories>Auto Accessories
Product Catalog
Description : .Features
The slots and chamfers on they reliant friction match oe design which allows brake gasses to escape and helps to reduce: noise vibration harshness
All reliant friction comes with a premium layered steel shim
Perfect match and fit
CompatibilitySpecifications
Friction Material: Ceramic
Series: Reliant
.
**** PRICE: USD 40.87
Manufacturer : RM Brakes
Tags: RM Brakes
SKU: KSAO600918

↑ Start of page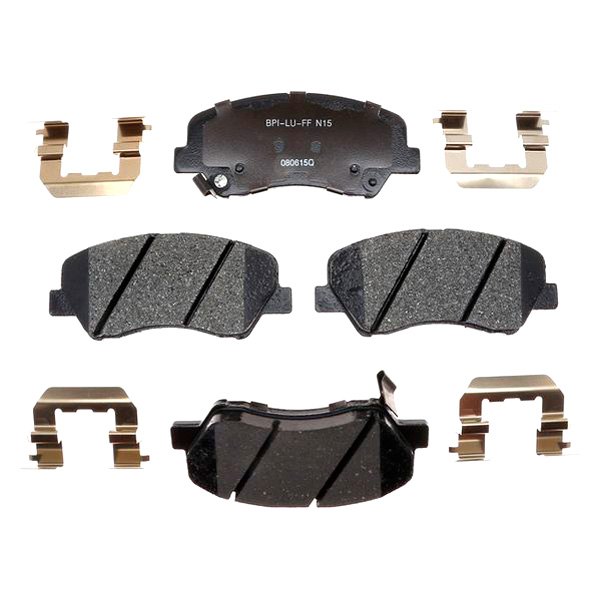 RM Brakes MGD941CH 5.39 in. Reliant Ceramic Front Disc Brake Pads for 2002-2005 Hyundai Elantra
Sports & Recreation>Auto Accessories>Auto Accessories
Product Catalog
Description : .Features
The slots and chamfers on they reliant friction match oe design which allows brake gasses to escape and helps to reduce: noise vibration harshness
All reliant friction comes with a premium layered steel shim
Perfect match and fit
Compatibility
2002-2005 Hyundai Elantra
Specifications
Friction Material: Ceramic
Series: Reliant
Pad Inner Length: 136.91 mm
Pad Outer Length: 5.39
Pad Inner Thickness: 0.24
Pad Inner Width: 2.5
Pad Outer Width: 2.5
Pad Outer Thickness: 0.24
Country of Origin: India
.
**** PRICE: USD 41.28
Manufacturer : RM Brakes
Tags: RM Brakes
SKU: KSAO600938

↑ Start of page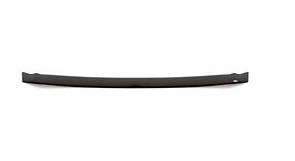 Ventshade 320076 Aeroskin Smoke Hood Protector for 2017 Hyundai Elantra
Sports & Recreation>Auto Accessories>Auto Accessories
Product Catalog
Description : .Features
Contours and flush mount for skin-tight fit
Unmatched protection for the hood
Sleek stylish aerodynamic appearance
Lowest profile on the market
Virtually indestructible
Custom-molded sleek design follows body lines
Car wash safe
Easy no drill installation
CompatibilitySpecifications
Finish: Smoke
Country of Origin: United States of America
.
**** PRICE: USD 56.30
Manufacturer : Ventshade
Tags: Ventshade
SKU: KSAO601363

↑ Start of page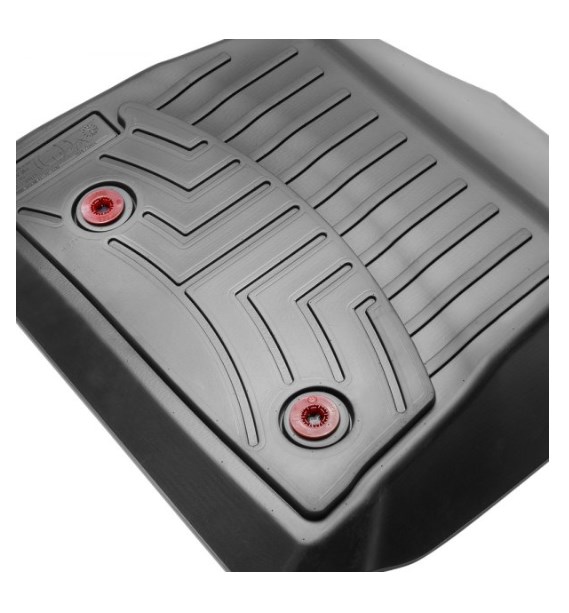 Weathertech 4413362 DigitalFit 2nd Row Black Molded Floor Liner for 2018 Hyundai Accent
Sports & Recreation>Auto Accessories>Floor Mats
Product Catalog
Description : .Features
Designed to hug the contours of your ride's floor
Digital laser measurements of interior surfaces offer a consistently perfect fit
Will help keep your floor dry and clean
A raised lip around the floorliner protects the side walls and contains spills
Made to protect your feet from dirt and water
Deep sculpted channels and reservoir keep fluids and debris in the liner and off your carpets
CompatibilitySpecifications
Finish: Black
Country of Origin: United States of America
.
**** PRICE: USD 105.33
Manufacturer : WeatherTech
Tags: WeatherTech
SKU: KSAO601505

↑ Start of page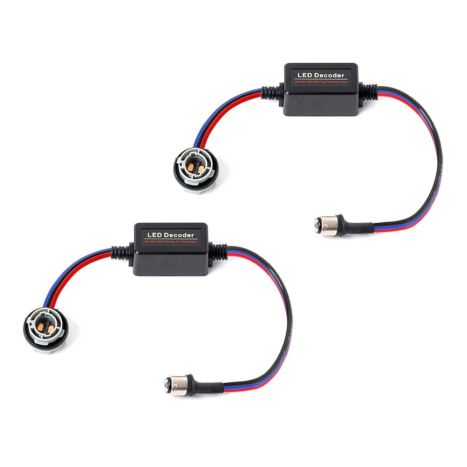 Putco 240004 Load Plug & Play Resistor System - 1157 for 2018-2018 Hyundai Tucson
Sports & Recreation>Auto Accessories>Auto Accessories
Product Catalog
Description : .Features
Simple plug-and-play installation: no splicing no cutting
Each harness plugs into your vehicle at one end and into the led bulb at the other end
Compatible with can bus systems
Compatibility.
**** PRICE: USD 45.41
Manufacturer : PUTCO
Tags: PUTCO
SKU: KSAO603489

↑ Start of page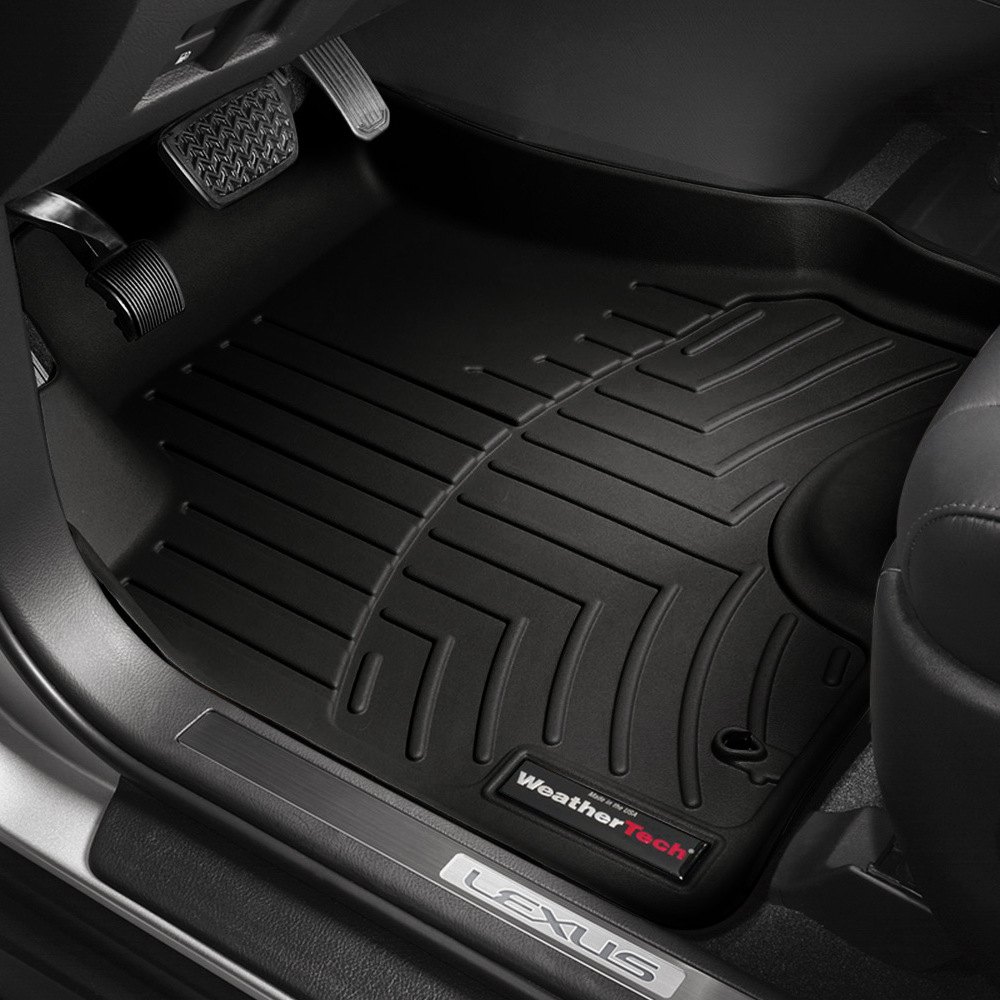 Weathertech 4413331 Front Floor Liner for Hyundai Velost Black
Sports & Recreation>Auto Accessories>Floor Mats
Product Catalog
Description : .

Front Floor Liner

Keep the interior of your vehicle clean with these functional traditionfloor liners. Mats have a rigid plastic core for durability and their unique rubberized outer shell grips carpeting while it channels and traps water and debris.

Features
Unique material is designed for strength and features a texture that securely grips the floor
Advanced surfacing creates channels that divert fluid and debris away from shoes and clothing
Front driver's-side and passenger's-side liners included
Compatibility:Specifications
Color: Black
Country of Origin: USA
.
**** PRICE: USD 157.43
Manufacturer : WeatherTech
Tags: WeatherTech
SKU: KSAO602907

↑ Start of page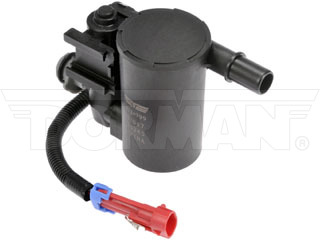 Dorman 911799 Evaporative Emissions Canister Vent Valve for 2007-2015 Hyundai Santa Fe
Sports & Recreation>Auto Accessories>Auto Accessories
Product Catalog
Description : .

Dormans vapor canister vent solenoid is engineered from robust materials to effectively direct the flow of fuel vapor through the evap system. Replacement restores on-board diagnosis of the evap system--and helps maintain optimal system operation.

Features
Replacement helps to reduce atmospheric pollution due to hydrocarbon emissions
High-quality design for prolonged durability against harsh road and weather conditions
Direct replacement for a proper fit every time
A necessary replacement item for passing inspection in certain states
Compatibility
2007-2015 Hyundai Santa Fe
Specifications
Color: Black
Housing Material: Metal
Connector/Terminal Configuration: Male 2 Blade
Vacuum Connector Diameter: 16 mm
.
**** PRICE: USD 67.55
Manufacturer : Dorman Products Inc
Tags: Dorman Products Inc
SKU: KSAO604627

↑ Start of page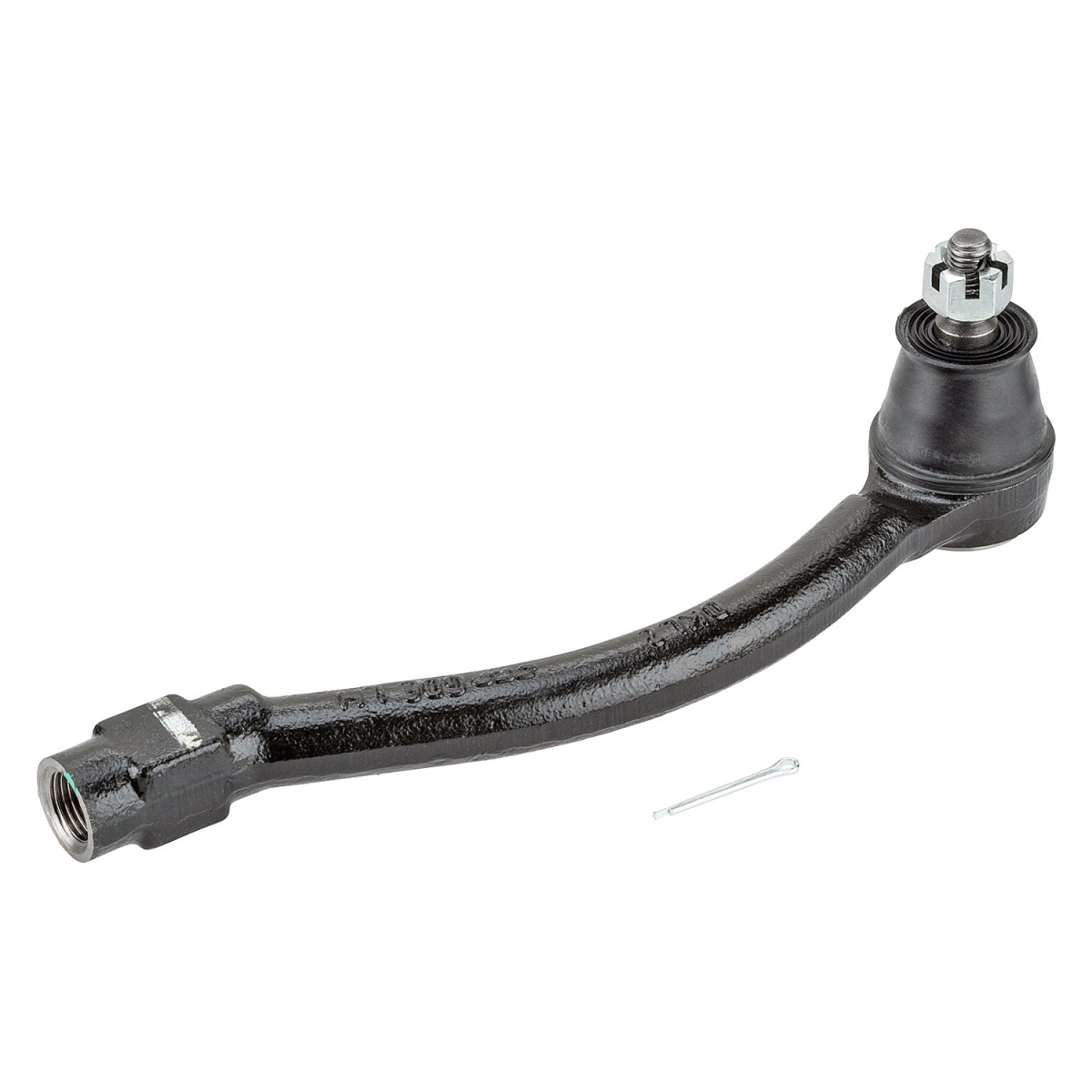 Moog ES801074 Driver Side Outer Steering Tie Rod End for 2011-2016 Hyundai Elantra
Sports & Recreation>Auto Accessories>Auto Accessories
Product Catalog
Description : .Features
Loose or worn chassis parts can lead to premature tire wear
Exclusive cover plate protects against contaminants leaking into the bearing surface
Greaseable socket reduces corrosion and wear by allowing new lubricant to flush contaminants
Patent pending sunoloy coated metal bearings provide smooth stud swing technicians and drivers prefer
Patented cover plate design allows for tighter tolerances vs traditional designs for a more durable part
Powdered metal gusher bearing design enables grease to flow through bearing to stud for reduced friction and enhanced strength
Compatibility
2011-2016 Hyundai Elantra
Specifications.
**** PRICE: USD 49.39
Manufacturer : Moog Inc
Tags: Moog Inc
SKU: KSAO605187

↑ Start of page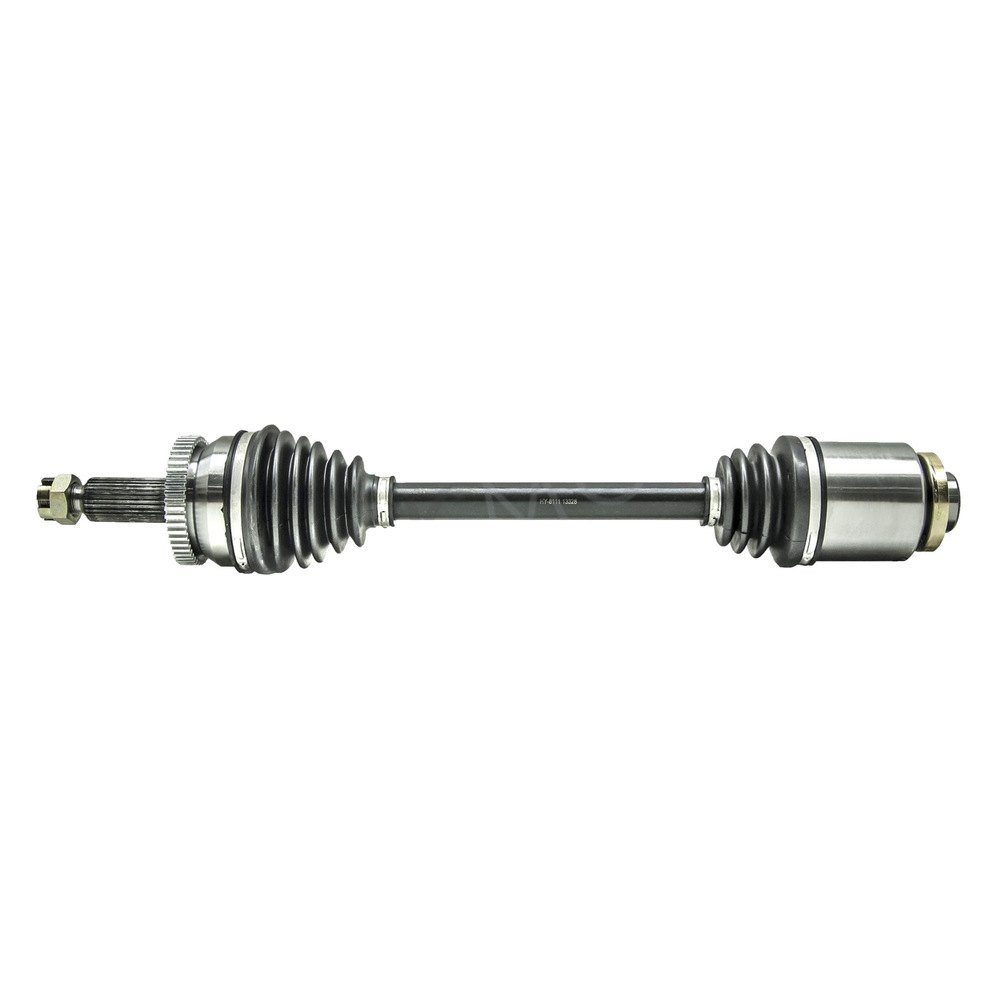 TrakMotive HY8111 Front Passenger Side CV Axle Shaft for 2007-2009 Hyundai Santa Fe
Sports & Recreation>Auto Accessories>Auto Accessories
Product Catalog
Description : .Features
Designed from the ground up to meet or even exceed all oem requirements in fit form and function
Engineered to work at varying angles constant rotational speeds without friction and play
Neoprene rubber boots ensure high protection against the elements on and off-road conditions
Fastened with stainless steel straps to comply the stringent engineering standards
Precision machined and heat treated center-shafts cv joints bearings and races
Cv joints are packed with high-temperature high performance moly grease
Torture tested to failure to ensure maximum durability and outstanding performance
Comes with all necessary hardware for professional and easy installation
Compatibility
2007-2009 Hyundai Santa Fe
Specifications
ABS Ring Type: Toothed
ABS Tooth Count: 52
Axle Nut Hex Size (mm): 32 mm
Inboard Joint Diameter (mm): 81.5 mm
Inboard Joint Type: Female
Length (mm): 610 mm
Location: Front Passenger
Measurement Type: Compressed
Number of Inboard Splines: 28-2T
Number of Outboard Splines: 30
Outboard Joint Diameter: 89
Outboard Joint Type: Conventional
Length: 24 1/32
Country of Origin: China
.
**** PRICE: USD 90.84
Manufacturer : TRAKMOTIVE
Tags: TRAKMOTIVE
SKU: KSAO606383

↑ Start of page



TrakMotive HY8012 Front Passenger Side CV Axle Shaft for 2001-2006 Hyundai Elantra
Sports & Recreation>Auto Accessories>Auto Accessories
Product Catalog
Description : .Features
Designed from the ground up to meet or even exceed all oem requirements in fit form and function
Engineered to work at varying angles constant rotational speeds without friction and play
Neoprene rubber boots ensure high protection against the elements on and off-road conditions
Fastened with stainless steel straps to comply the stringent engineering standards
Precision machined and heat treated center-shafts cv joints bearings and races
Cv joints are packed with high-temperature high performance moly grease
Torture tested to failure to ensure maximum durability and outstanding performance
Comes with all necessary hardware for professional and easy installation
Compatibility
2001-2006 Hyundai Elantra
Specifications
ABS Ring Type: Toothed
ABS Tooth Count: 44
Axle Nut Hex Size (mm): 32 mm
Inboard Joint Diameter (mm): 79 mm
Inboard Joint Type: Male
Length (mm): 933.5 mm
Location: Front Passenger
Measurement Type: Compressed
Number of Inboard Splines: 25
Number of Outboard Splines: 25
Outboard Joint Diameter: 83
Outboard Joint Type: Conventional
Length: 36 3/4
Spline Quantity: 25 Spline Inboard Joint
Country of Origin: China
.
**** PRICE: USD 68.85
Manufacturer : TRAKMOTIVE
Tags: TRAKMOTIVE
SKU: KSAO606618

↑ Start of page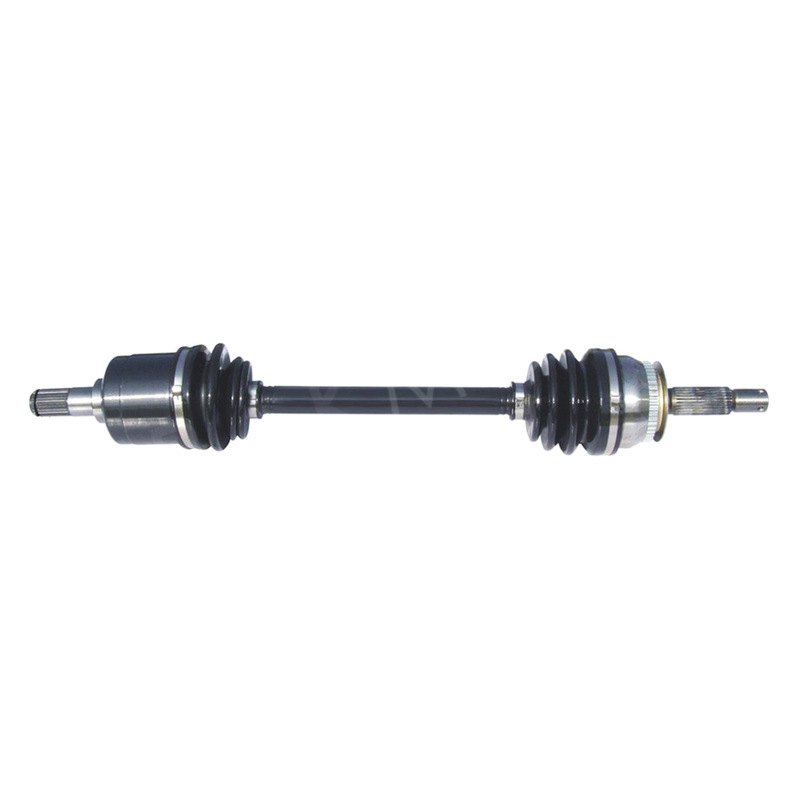 TrakMotive HY8077 Front Driver Side CV Axle Shaft for 2001-2006 Hyundai Elantra
Sports & Recreation>Auto Accessories>Auto Accessories
Product Catalog
Description : .Features
Designed from the ground up to meet or even exceed all oem requirements in fit form and function
Engineered to work at varying angles constant rotational speeds without friction and play
Neoprene rubber boots ensure high protection against the elements on and off-road conditions
Fastened with stainless steel straps to comply the stringent engineering standards
Precision machined and heat treated center-shafts cv joints bearings and races
Cv joints are packed with high-temperature high performance moly grease
Torture tested to failure to ensure maximum durability and outstanding performance
Comes with all necessary hardware for professional and easy installation
Compatibility
2001-2006 Hyundai Elantra
Specifications
ABS Ring Type: Toothed
ABS Tooth Count: 44
Axle Nut Hex Size (mm): 32 mm
Inboard Joint Diameter (mm): 79 mm
Inboard Joint Type: Male
Length (mm): 649.5 mm
Location: Front Driver
Measurement Type: Compressed
Number of Inboard Splines: 25
Number of Outboard Splines: 25
Outboard Joint Diameter: 83
Outboard Joint Type: Conventional
Length: 25 9/16
Spline Quantity: 25 Spline Inboard Joint
Country of Origin: China
.
**** PRICE: USD 64.74
Manufacturer : TRAKMOTIVE
Tags: TRAKMOTIVE
SKU: KSAO606626

↑ Start of page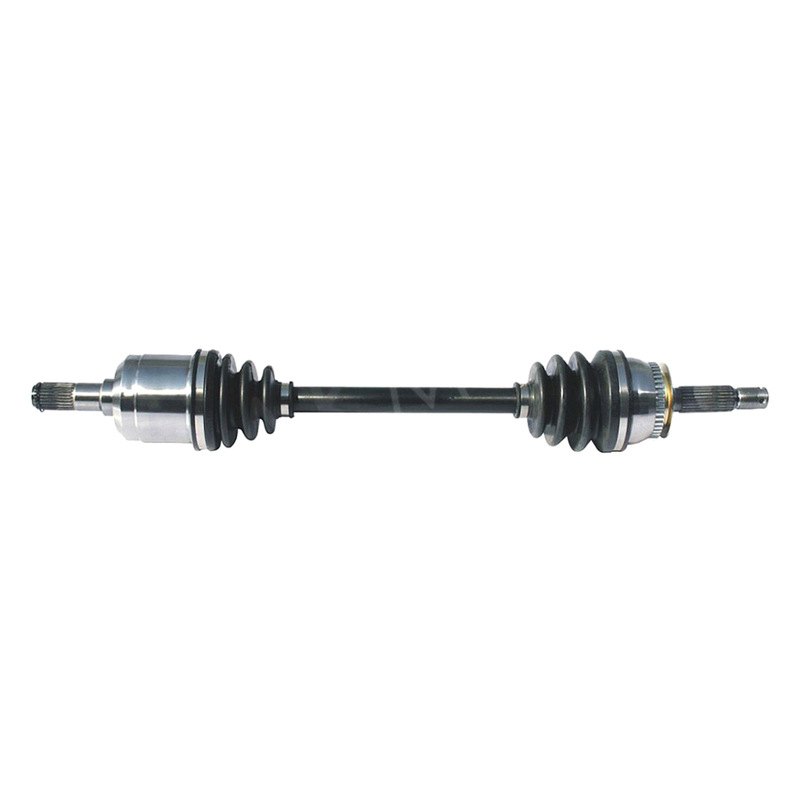 TrakMotive HY8078 Front Driver Side CV Axle Shaft for 2003-2008 Hyundai Tiburon
Sports & Recreation>Auto Accessories>Auto Accessories
Product Catalog
Description : .Features
Designed from the ground up to meet or even exceed all oem requirements in fit form and function
Engineered to work at varying angles constant rotational speeds without friction and play
Neoprene rubber boots ensure high protection against the elements on and off-road conditions
Fastened with stainless steel straps to comply the stringent engineering standards
Precision machined and heat treated center-shafts cv joints bearings and races
Cv joints are packed with high-temperature high performance moly grease
Torture tested to failure to ensure maximum durability and outstanding performance
Comes with all necessary hardware for professional and easy installation
Compatibility
2003-2008 Hyundai Tiburon
Specifications
ABS Ring Type: Toothed
ABS Tooth Count: 44
Axle Nut Hex Size (mm): 32 mm
Inboard Joint Diameter (mm): 79 mm
Inboard Joint Type: Male
Length (mm): 656 mm
Location: Front Driver
Measurement Type: Compressed
Number of Inboard Splines: 25
Number of Outboard Splines: 25
Outboard Joint Diameter: 83
Outboard Joint Type: Conventional
Length: 25 13/16
Country of Origin: China
.
**** PRICE: USD 61.79
Manufacturer : TRAKMOTIVE
Tags: TRAKMOTIVE
SKU: KSAO606627

↑ Start of page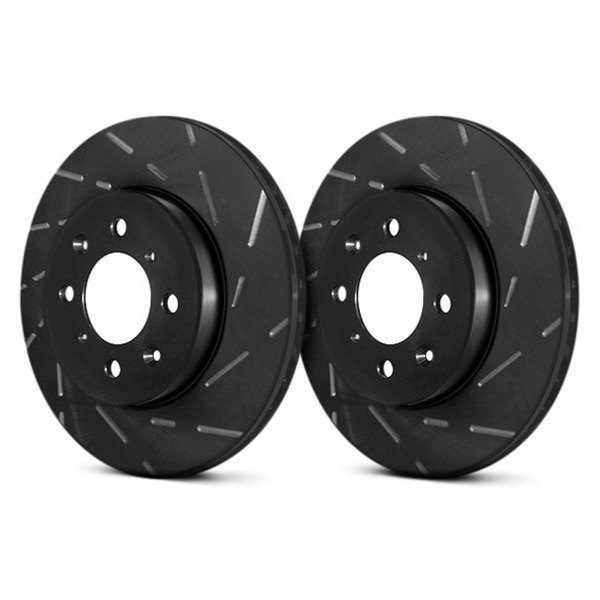 EBC Brakes USR7569 USR BlackDash Series Sport Slotted Vented Rear Brake Rotors for 2010-2016 Hyundai Genesis Coupe
Sports & Recreation>Auto Accessories>Auto Accessories
Product Catalog
Description : .Features
Created to be the lowest noise brake rotors designed for performance applications
Recommended by ebc for use with greenstuff yellowstuff and redstuff pads
Angled slots on rotor surfaces allow superior expulsion of heat water brake dust and friction gases
Two sets of slots on rotor surfaces provide even pad wear which creates flat parallel rotor wear without ridges from developing
Black geomet and nitrotherm anti corrosive finish
Compatibility
2010-2016 Hyundai Genesis Coupe
Specifications
Driving Style: Daily Driver Hauling & Towing Co mmercial / Fleet Duty Performance / Racing
Rotor Design: Rotors Only
Rotor Construction: 1-Piece
Rotor Style: Slotted
Rotor Material: High Quality Gray Iron
Rotor Finish: Black Anodised
Rotor Type: Vented
Minimum Thickness: 18mm (0.71)
Lug Holes Quantity: 5
Bolt Circle: 114.3mm (4.5)
Center Hole Diameter: 69mm (2.72)
Quantity: 2 Per Pack
Country of Origin: United Kingdom
.
**** PRICE: USD 249.98
Manufacturer : EBC BRAKES
Tags: EBC BRAKES
SKU: KSAO606681

↑ Start of page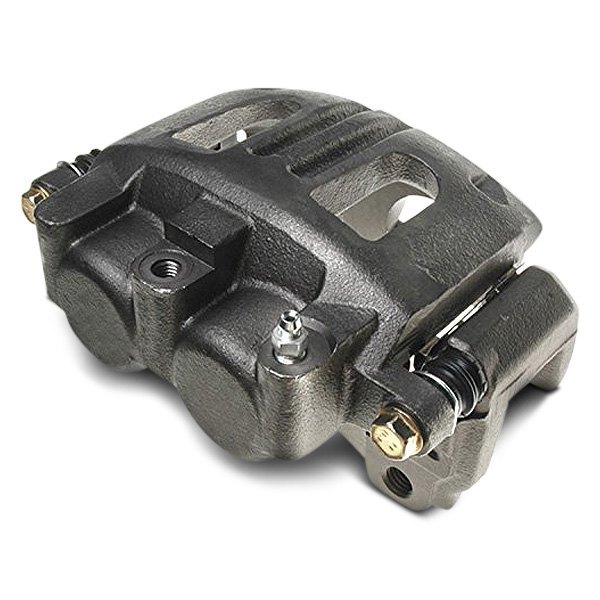 Raybestos FRC12505 Professional Grade Unloaded Rear Passenger Side Brake Caliper for 2011-2016 Hyundai Elantra
Sports & Recreation>Auto Accessories>Auto Accessories
Product Catalog
Description : .Features
Dependable operation and leak-free performance
Superior resistance to heat corrosion and leakage
Pre-lubed and pad ready; select and install your choice of raybestos brand friction
Fully assembled; new bleeder screws copper sealing washers hardware and mounting brackets
Critical areas are pre-lubricated with a high temperature synthetic lubricant
Compatibility
2011-2016 Hyundai Elantra
Specifications
Bleeder Size: M10x1
Caliper Configuration: Unloaded
Country of Origin: USA
.
**** PRICE: USD 206.12
Manufacturer : RAYBESTOS
Tags: RAYBESTOS
SKU: KSAO606768

↑ Start of page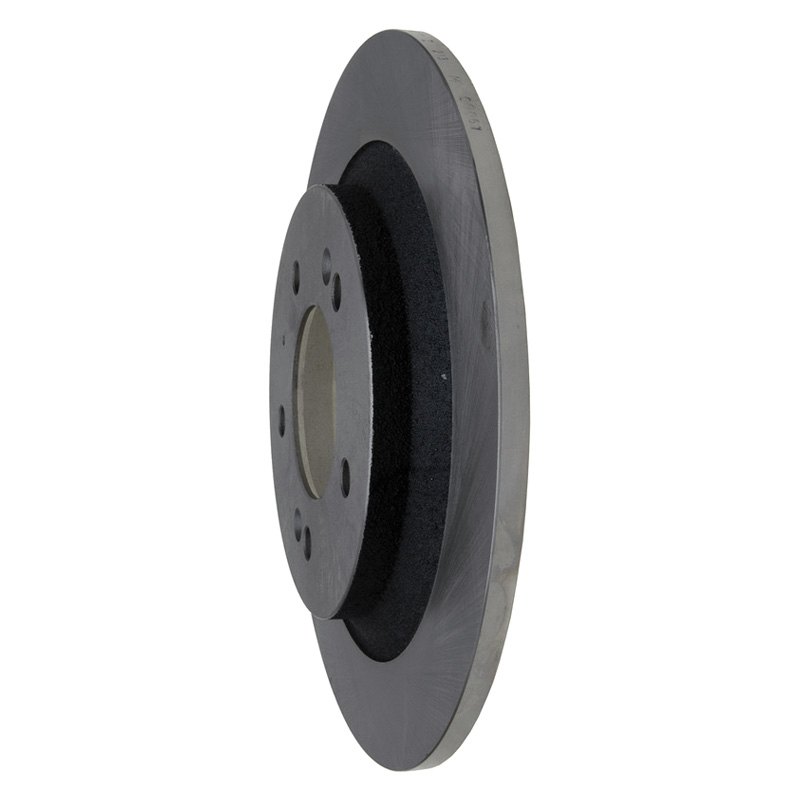 Raybestos 981009R Professional Grade Solid Rear Brake Rotor for 2016-2017 Hyundai Azera
Sports & Recreation>Auto Accessories>Auto Accessories
Product Catalog
Description : .Features
Developed from oe samples; validated to meet ts16949 quality system standards
Oe-matched g3000 qualified material for structural integrity and maximum service life
Ready to install right out of the boxbrake-rotor-mpn-981009r.html#applications
Thickness variation less than 0.0005; less pedal pulsation and brake noise
100% validation ensures proper balance; minimizes vibration
CompatibilitySpecifications
Rotor Style: Plain
Rotor Material: Cast Iron
Rotor Finish: Bare
Country of Origin: China
.
**** PRICE: USD 39.27
Manufacturer : RAYBESTOS
Tags: RAYBESTOS
SKU: KSAO606771

↑ Start of page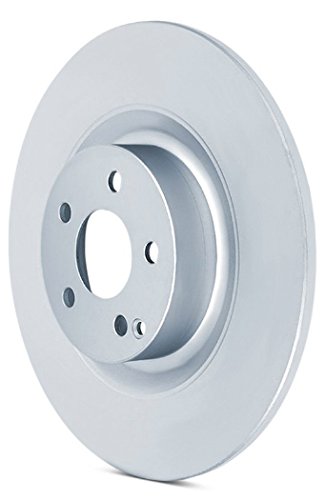 Raybestos 980460FZN 4.72 in. Front Disc Brake Rotor for 2016-2017 Hyundai Veloster Bare
Sports & Recreation>Auto Accessories>Auto Accessories
Product Catalog
Description : .Features
Original equipment designs is developed from oe samples; validated to meet ts16949 quality system standards
Meet sae standard for tensile strength is oe-matched g3000 qualified material for structural integrity and maximum service life
Industry leading coverage is 99.8% coverage for import and domestic cars light trucks and suvs; first to market on select applications
Non-directional ground finish is ready to install right out of the box
Compatibility
2016-2017 Hyundai Veloster
Specifications
Rotor Finish: Bare
Rotor Material: Cast Iron
Rotor Type: Solid
Bolt Circle: 4.72
.
**** PRICE: USD 83.23
Manufacturer : RAYBESTOS
Tags: RAYBESTOS
SKU: KSAO600949

↑ Start of page



Weathertech TS1012K1 TechShade Full Vehicle Sun Shade Kit for 2017-2018 Hyundai Elantra
Sports & Recreation>Auto Accessories>Auto Accessories
Product Catalog
Description : .Features
Ensures exceptional uv protection
Reflective film chases the sun away in the summer
Designed to prevent frost build-up in the winter
The reverse side absorbs the heat in the cold winter months
Can be easily removed and secured
When not in use the techshade is easily removed rolled and secured with a cloth hook and eye strap
Compatibility
2017-2018 Hyundai Elantra
Specifications
Country of Origin: United States of America
.
**** PRICE: USD 158.67
Manufacturer : WeatherTech
Tags: WeatherTech
SKU: KSAO601502

↑ Start of page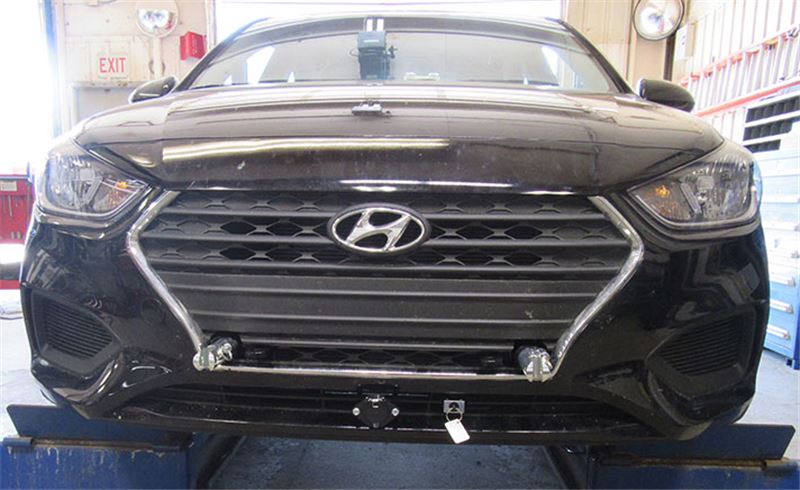 Blue Ox BX2342 2018 Hyundai Accent Base Plate
Sports & Recreation>Auto Accessories>Auto Accessories
Product Catalog
Description : .

2018 Hyundai Accent Base Plate

Browse our exclusive collection of auto accessories that includes top quality products to enhance the style comfort and functionality of your vehicle. We provide one stop shop for the perfect auto accessories for the vehicle.

Specifications.
**** PRICE: USD 709.80
Manufacturer : BLUE OX
Tags: BLUE OX
SKU: KSAO602934

↑ Start of page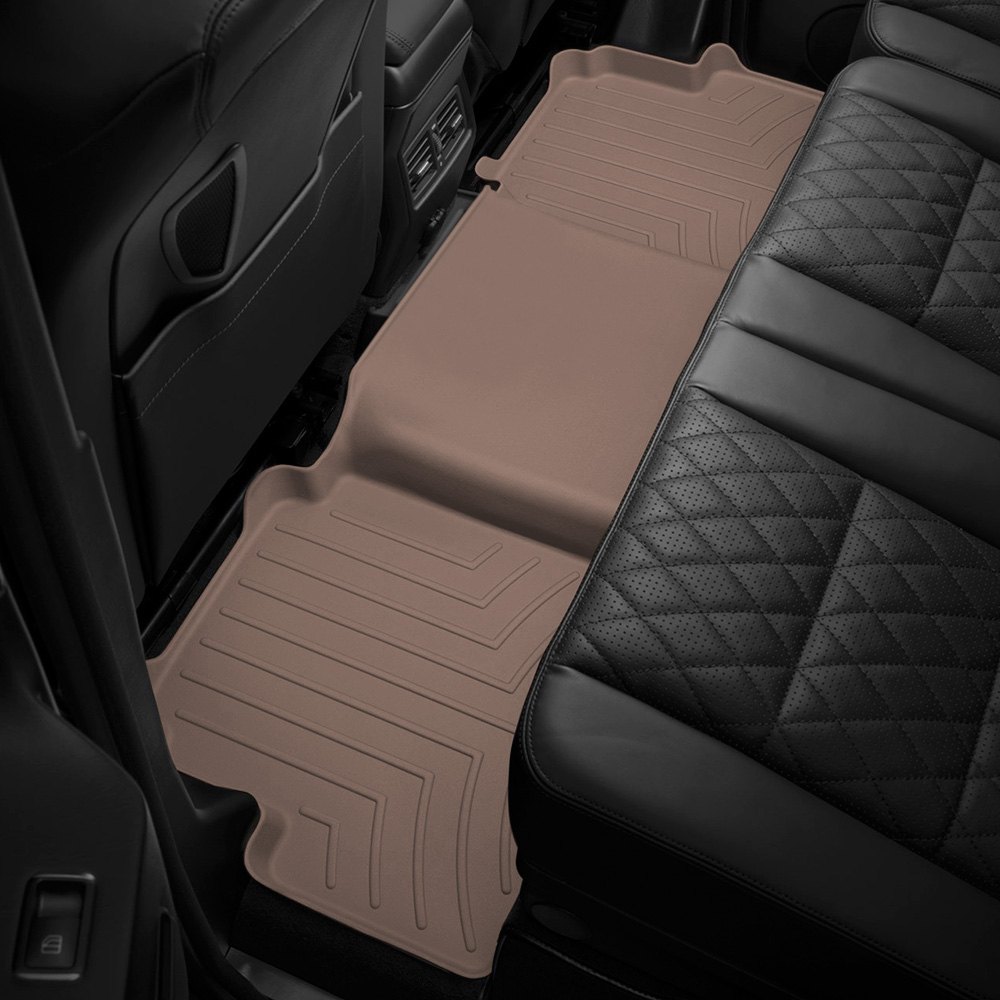 WeatherTech 4513362 2nd Row Rear Auto Floor Mat for 2018 Plus Hyundai Accent Tan
Sports & Recreation>Auto Accessories>Floor Mats
Product Catalog
Description : .

The WeatherTech DigitalFit Molded Floor Liners accurately and completely line the vehicle carpet giving absolute interior protection. Digital laser measurements of interior surfaces offer a consistently perfect fit!

WeatherTech DigitalFit Floor Liners is where Technology and All Weather Protection meet! A patent pending High-Density Tri-Extruded (HDTE) material allows for a rigid core for strength while offering surface friction to the carpet as well as tactile feel to the surface! Advanced surfacing creates channels that carry fluids and debris to a lower reservoir with further channeling to help minimize fluid movement while driving! Once fluids become trapped in the reservoir away from shoes and clothing they are easily removed from the WeatherTech Floor Liner DigitalFit over the door sill no muss no fuss!

Rear DigitalFit Floor Liners incorporate many of the same design features as the Front DigitalFit Floor Liners. Rear DigitalFit Floor Liners (where offered) are either one-piece or two-piece depending on the vehicle application. Rear Floor Liners DigitalFit are manufactured from a proprietary custom blended TPO (thermopolyolefin) that is not only wear resistant but also remains flexible under temperature extremes.

Features
Designed to hug the contours of your ride's floor
Will help keep your floor dry and clean
Made to protect your feet from dirt and water
ISO certified to ensure the ultimate quality
Specifications
Year: 2018 Plus
Make: Hyundai
Model: Accent
Color: Tan
Country of Origin: United States of America
.
**** PRICE: USD 105.33
Manufacturer : WeatherTech
Tags: WeatherTech
SKU: KSAO602832

↑ Start of page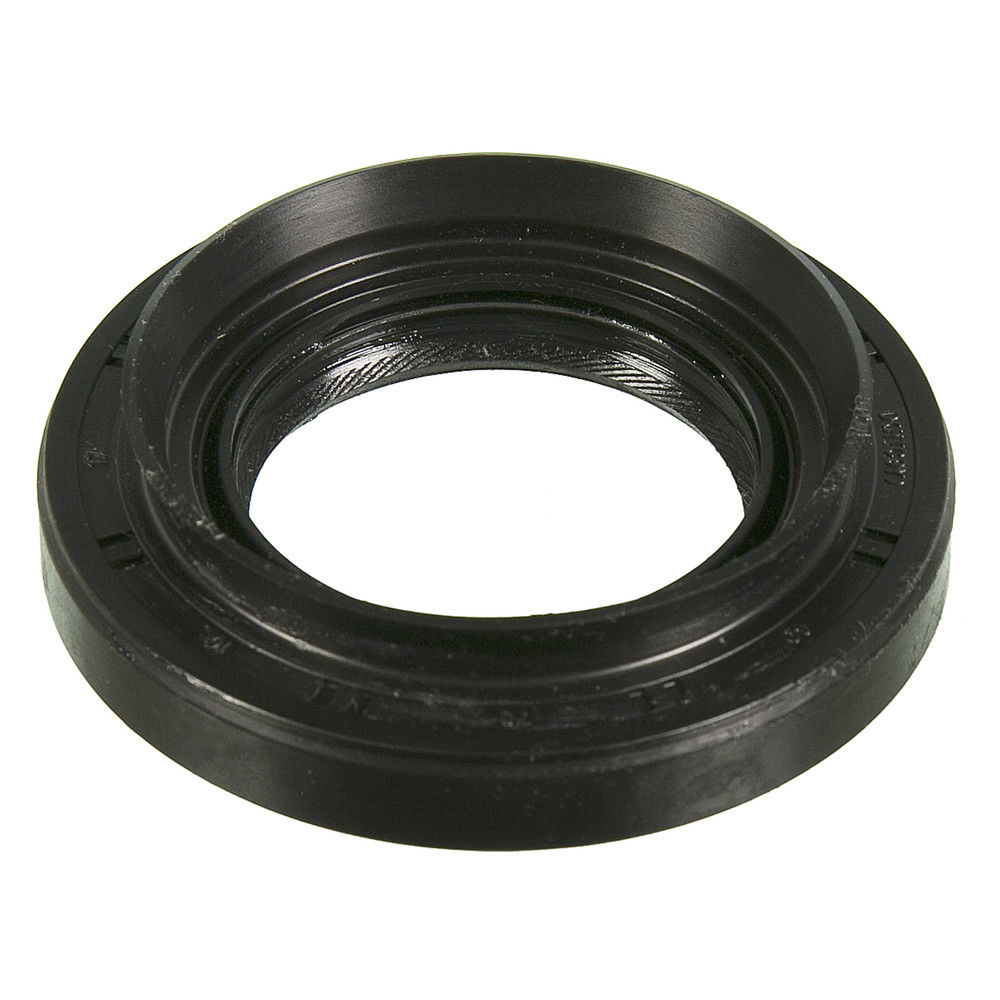 National 711034 Automatic Transmission Output Shaft Oil Seal for 2011-2017 Hyundai Azera
Sports & Recreation>Auto Accessories>Auto Accessories
Product Catalog
Description : .

We strive to provide new innovative products to meet the need of the rapidly changing world we live in. Our goal is to provide products made with the finest material and consistent and high quality processes.

Features
Designed for dependable operation and lasting performance
Meets oe configurations
Made of premium materials for unmatched durability
CompatibilitySpecifications
Inside Diameter: 1.575
Outside Diameter: 2.64
Thickness: 0.39
Country of Origin: Taiwan
.
**** PRICE: USD 22.07
Manufacturer : National
Tags: National
SKU: KSAO604893

↑ Start of page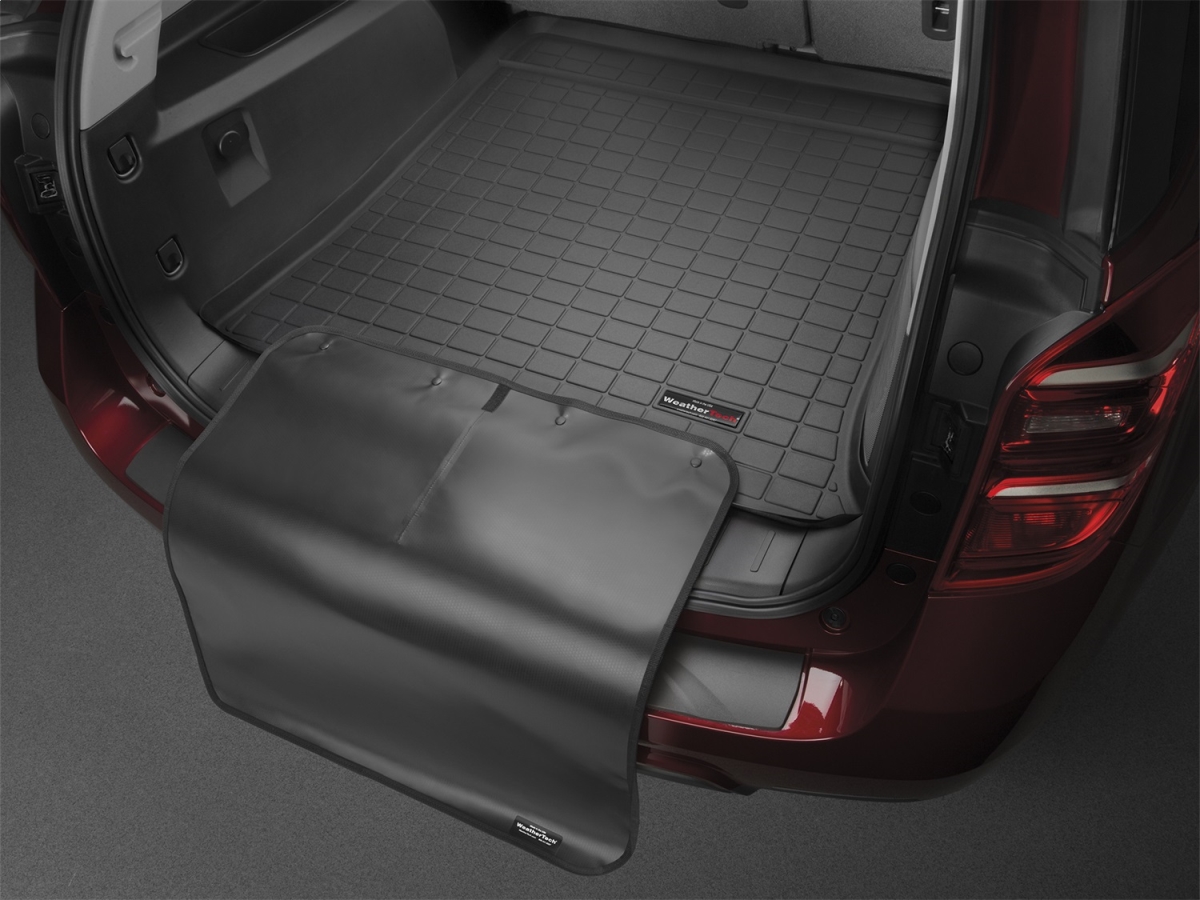 Weathertech 401000SK Cargo Liner with Bumper Protector for 2018 Hyundai Ioniq Black
Sports & Recreation>Auto Accessories>Auto Accessories
Product Catalog
Description : .Features
Computer designed to fit your vehicle
Easy installation
Flexible under extreme temperatures
Made from proprietary custom blended tpo
Provides complete trunk & cargo area protection
Quick and easy cleanup
Raised lip to keep spills dirt & grease off interior
Textured finish keeps cargo from shifting
CompatibilitySpecifications
Color: Black
Country of Origin: United States
.
**** PRICE: USD 218.11
Manufacturer : WeatherTech
Tags: WeatherTech
SKU: KSAO605136

↑ Start of page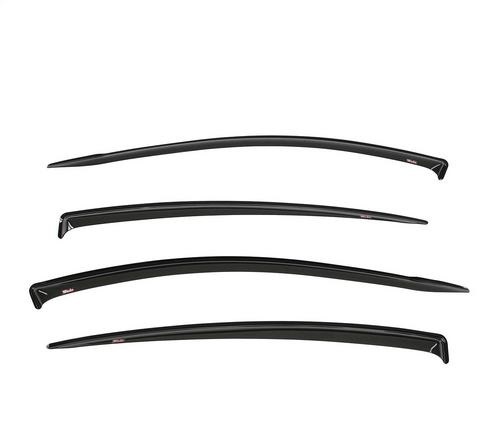 Westin 7243492 Slim Wind Deflector for 2017-2018 Elantra Piece of 4 - Smoke for 2017-2018 Hyundai Elantra
Sports & Recreation>Auto Accessories>Auto Accessories
Product Catalog
Description : .Features
Sleek design reduces wind and noise
Attaches using 3m automotive grade tape
Manufactured from high gloss smoke acrylic
Reduces heat and glare
Allows fresh air circulation during any type of weather
Compatability
2017-2018 Hyundai Elantra
Specifications
Color: Smoke
Material: Acrylic
Position: Front
.
**** PRICE: USD 121.69
Manufacturer : WESTIN
Tags: WESTIN
SKU: KSAO603906

↑ Start of page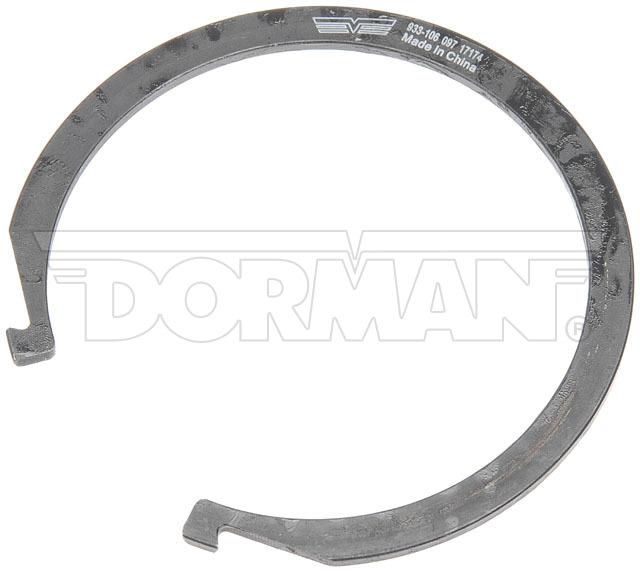 Dorman 933106 3.27 in. Wheel Bearing Retaining Ring for 2001-2006 Hyundai Elantra - Black
Sports & Recreation>Auto Accessories>Auto Accessories
Product Catalog
Description : .Features
Direct replacement for a proper fit
Easy to install
Recommended for use with dorman's wheel hub
This part has undergone a rigorous inspection to ensure high quality
Compatibility
2001-2006 Hyundai Elantra
Specifications
Color: Black
Material: Steel
Size: 3.27
Country of Origin: United States
.
**** PRICE: USD 19.63
Manufacturer : Dorman Products Inc
Tags: Dorman Products Inc
SKU: KSAO605604

↑ Start of page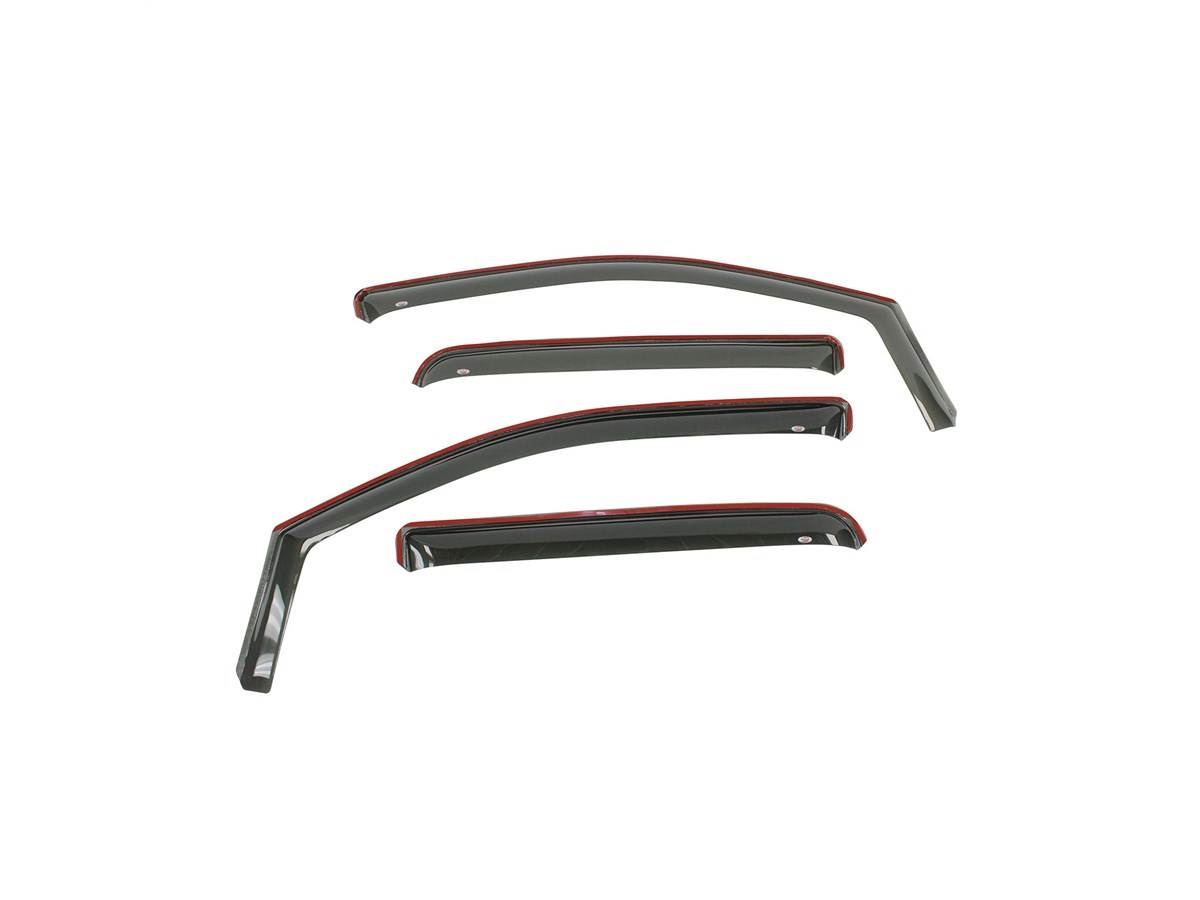 Westin 7243489 In-Channel Wind Deflector for 2017-2018 Elantra
Sports & Recreation>Auto Accessories>Auto Accessories
Product Catalog
Description : .

You can shop for Auto Accessories suiting your budget and taste from our exclusive collection that includes top quality products to enhance the style comfort and functionality of your vehicle.

Features
Slips directly into the window channel
Installs quickly and easily without exterior tape
Secured using 3m automotive grade tape
Allows fresh air circulation during any weather condition
Compatability
2017-2018 Hyundai Elantra
Specifications
Color: Smoke
Material: Acrylic
Style: In-Channel
.
**** PRICE: USD 114.86
Manufacturer : WESTIN
Tags: WESTIN
SKU: KSAO603905

↑ Start of page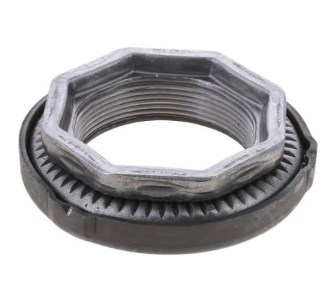 Dana Spicer 47858 Wheel Spindle Nut for 2002-2005 Hyundai Sonata
Sports & Recreation>Auto Accessories>Auto Accessories
Product Catalog
Description : .

You can shop for Auto Accessories suiting your budget and taste from our exclusive collection that includes top quality products to enhance the style comfort and functionality of your vehicle.

Features
Strength and durability to ensure longer life
Get genuine performance from genuine spicer
CompatibilitySpecifications
Country of Origin: United States
.
**** PRICE: USD 48.52
Manufacturer : Dana Spicer
Tags: Dana Spicer
SKU: KSAO605933

↑ Start of page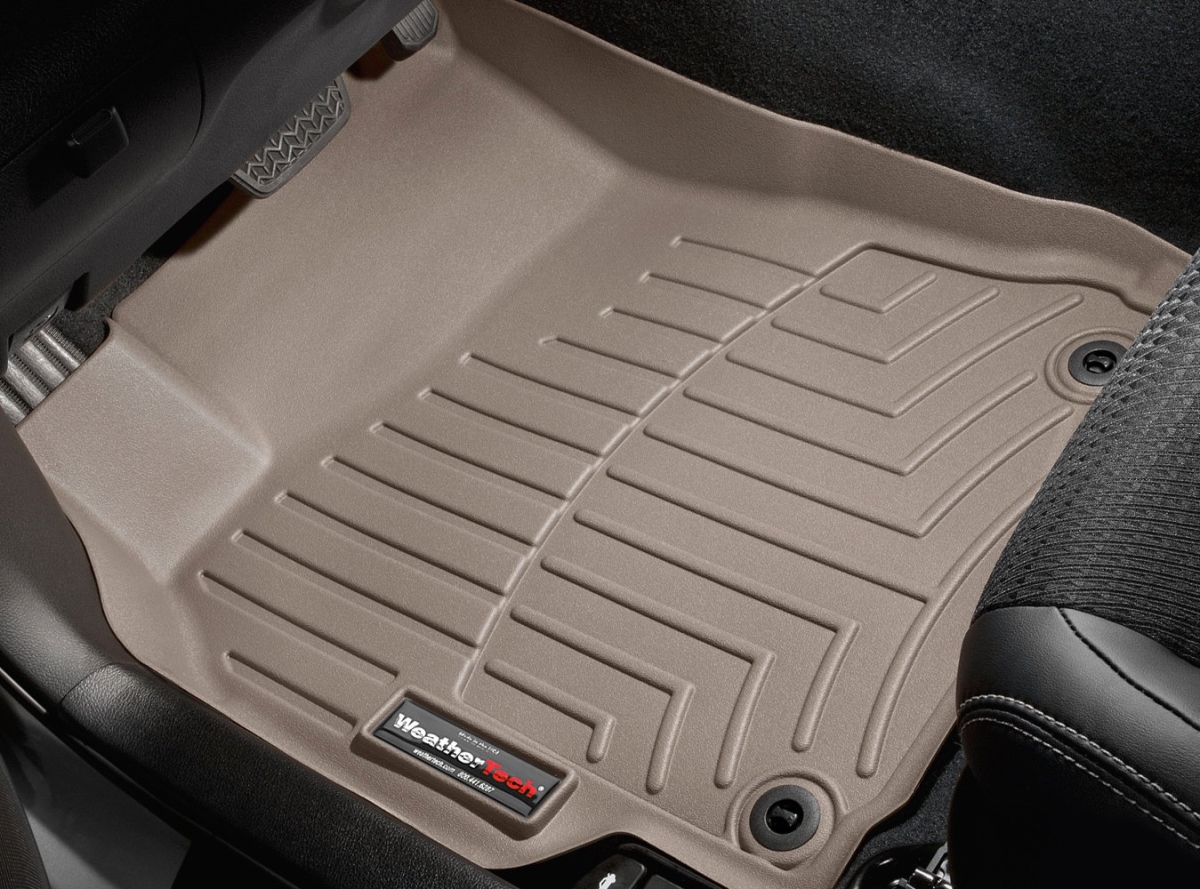 Weathertech 4413332 Hyundai Veloster Second Row Floor Liner for 2019 Hyundai Veloster
Sports & Recreation>Auto Accessories>Floor Mats
Product Catalog
Description : .Features
Innovative design and top-quality materials provide maximum interior protection from the elements
High-density tri-extruded semi-flexible material
Advanced multi-level channel system carries liquids and debris away and traps it in a special reservoir
Fluids are easily removed over the door sill
Designed for your specific vehicle for perfect fit and protection
Made for vehicles with factory-installed carpet
CompatabilitySpecifications
Country of Origin: United states
.
**** PRICE: USD 105.33
Manufacturer : WeatherTech
Tags: WeatherTech
SKU: KSAO604123

↑ Start of page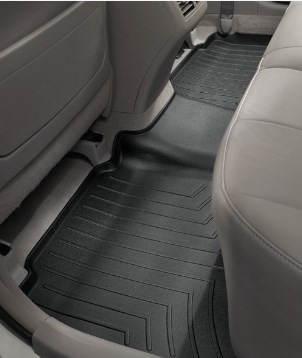 Weathertech 4411152 2nd Row Rear Auto Floor Mat for 2017 Plus Hyundai Ioniq Hybrid - Black
Sports & Recreation>Auto Accessories>Floor Mats
Product Catalog
Description : .Features
Custom molding ensures a perfect fit for each vehicle
Unique material is designed for strength and features a texture that securely grips the floor
Advanced surfacing creates channels that divert fluid and debris away from shoes and clothing
Single-piece liner ensures complete coverage - even over the hump
Black finish complements most interiors
Compatability
2017 Plus Hyundai Ioniq Hybrid
Specifications
Color: Black
Country of Origin: United states
.
**** PRICE: USD 105.33
Manufacturer : WeatherTech
Tags: WeatherTech
SKU: KSAO604130

↑ Start of page



Seat Armour SA100HYUT Hyundai Tan Seat Cover
Sports & Recreation>Auto Accessories>Seat Covers
Product Catalog
Description : .

Seat Armour is a rapidly growing automotive accessories manufacturer offering car accessories at a significantly lower than competitive manufacturers without compromising on the quality of the product. From polo shirts oxfords pants poly-cotton work shirts sweaters hats leather shoes t-shirts and auto seat cover we offer a variety of products to meet your needs. Also included in our product range is a wide array of corporate novelty items such as pens mugs key chains etc.

Features
Protect your seats after any outdoor activity from stains and perspiration damage
One size fits all
Made out of 100% Cotton terry velour with fiber reactive dye that never runs or fades
Simply slips over the seat head rest on or off in seconds
Great for after the beach or any sporting activity
CompatibilitySpecifications
Color: Tan
Material: 100% Cotton Terry Velour
Country of Origin: El Salvador
Weight: 1.2 lbs
.
**** PRICE: USD 39.26
Manufacturer : Seat Armour
Tags: Seat Armour
SKU: BS117

↑ Start of page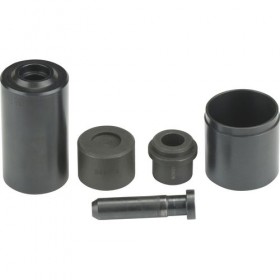 OTC Robinair Bosch OT6646 Ball Joint Adapter Set for 2006 GS300 Lexus 2006-2011 Azera Hyundai & 2007-2009 Amanti Kia
Sports & Recreation>Auto Accessories>Auto Accessories
Product Catalog
Description : .

You can shop for Auto Accessories suiting your budget and taste from our exclusive collection that includes top quality products to enhance the style comfort and functionality of your vehicle.

Feature
Specifically designed to remove and install ball joints on lexus hyundai and kia vehicles
Used in conjunction with the 7248 C-frame
Compatibilit
2006 GS300 Lexus
2006-2011 Azera Hyundai
2007-2009 Amanti Kia
Specification.
**** PRICE: USD 109.40
Manufacturer : Otc Robinair Bosch
Tags: Otc Robinair Bosch
SKU: EGLE45083

↑ Start of page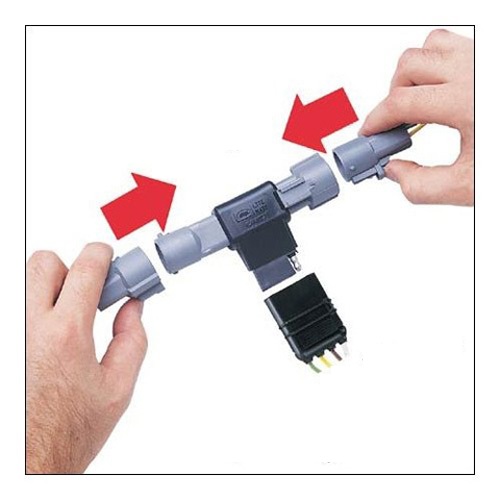 Hopkins 43805 Plug-In Simple Vehicle Wiring T-Connector Kit for 2001 - 2006 Hyundai Santa Fe - 2 Piece
Sports & Recreation>Auto Accessories>Auto Accessories
Product Catalog
Description : .Features
Plug-in simple wiring kit
Utilizes oem connectors for enhanced fit and weatherproofing
Includes vehicle side 4 flat
Corrosion resistant terminals
Impact and corrosion resistant
Includes dust cover and grease packet to prevent corrosion
Includes step-by-step instructions
2 piece
Compatibility
2001 - 2006 Hyundai Santa Fe
Specifications.
**** PRICE: USD 53.29
Manufacturer : Hopkins
Tags: Hopkins
SKU: TMTCD3926

↑ Start of page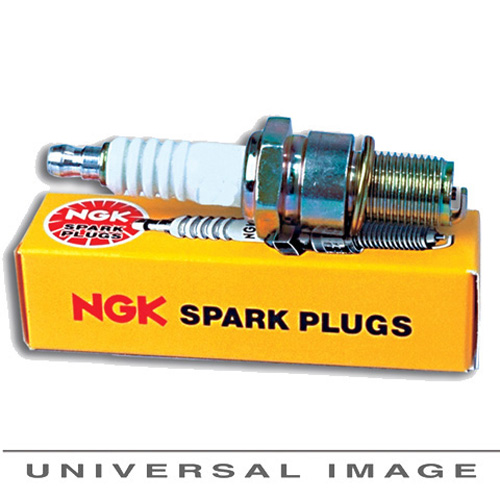 NGK 4578 Hex Thread Ignition Spark Plug for 1989-2012 Hyundai
Sports & Recreation>Auto Accessories>Specialty
Product Catalog
Description : .

Standard spark plugs are manufactured using the same quality materials and construction process as higher end plugs. Ngk standard spark plugs are oe specified in many older automobiles power equipment and powersports engines.

Features
Hex thread ignition spark plug
Trivalent metal plating provides superior anti-corrosion and anti-seizing properties
Corrugated ribs prevent flashover
Pure alumina silicate ceramic insulator provides superior strength and better heat transfer
Copper core aids in heat removal
Triple seals prevent leakage
CompatibilitySpecifications
Color: Black
Material: Zirconium
Type: Spark Plug
Weight: 0.08 lbs
.
**** PRICE: USD 14.21
Manufacturer : NGK
Tags: NGK
SKU: TMTCD7559

↑ Start of page



Weathertech W24-4412012 2018 Hyundai Elantra GT Floor Mat Set for Rear Side - Black
Sports & Recreation>Auto Accessories>Floor Mats
Product Catalog
Description : .

The weathertech floorliner digitalfit accurately and completely lines the interior carpet giving absolute interior protection. Digital laser measurements of interior surfaces offer a consistently perfect fit. A patent pending highdensity triextruded (hdte) material allows for a rigid core for strength while offering surface friction to the carpet as well as tactile feel to the surface. Advanced surfacing creates channels that carry fluids and debris to a lower reservoir with further channeling to help minimize fluid movement while driving. Once fluids become trapped in the reservoir away from shoes and clothing they are easily removed from the weathertech floorliner digitalfit over the door sill.

Features
Accurately/completely lines the interior carpet
High-density tri-extended material
Rigid core strength/offers surface friction
Advanced surfacing minimizes fluid movement
Fluids easily removed once they are trapped
CompatabilitySpecifications
Color: Black
Style: Molded
.
**** PRICE: USD 106.15
Manufacturer : WeatherTech
Tags: WeatherTech
SKU: KSAO582312

↑ Start of page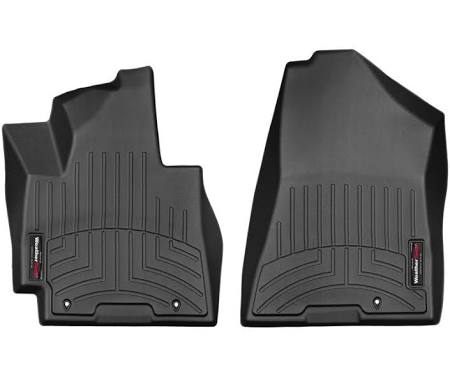 WeatherTech W24-448161 2016 Hyundai Tucson Front Floor Liner
Sports & Recreation>Auto Accessories>Floor Mats
Product Catalog
Description : .

You can shop for Auto Accessories suiting your budget and taste from our exclusive collection that includes top quality products to enhance the style comfort and functionality of your vehicle.

Features
Accurately/completely lines the interior carpet
High-density tri-extended material
Rigid core strength/offers surface friction
Advanced surfacing minimizes fluid movement
Fluids easily removed once they are trapped
CompatibilitySpecifications.
**** PRICE: USD 156.88
Manufacturer : WeatherTech
Tags: WeatherTech
SKU: KSAO581967

↑ Start of page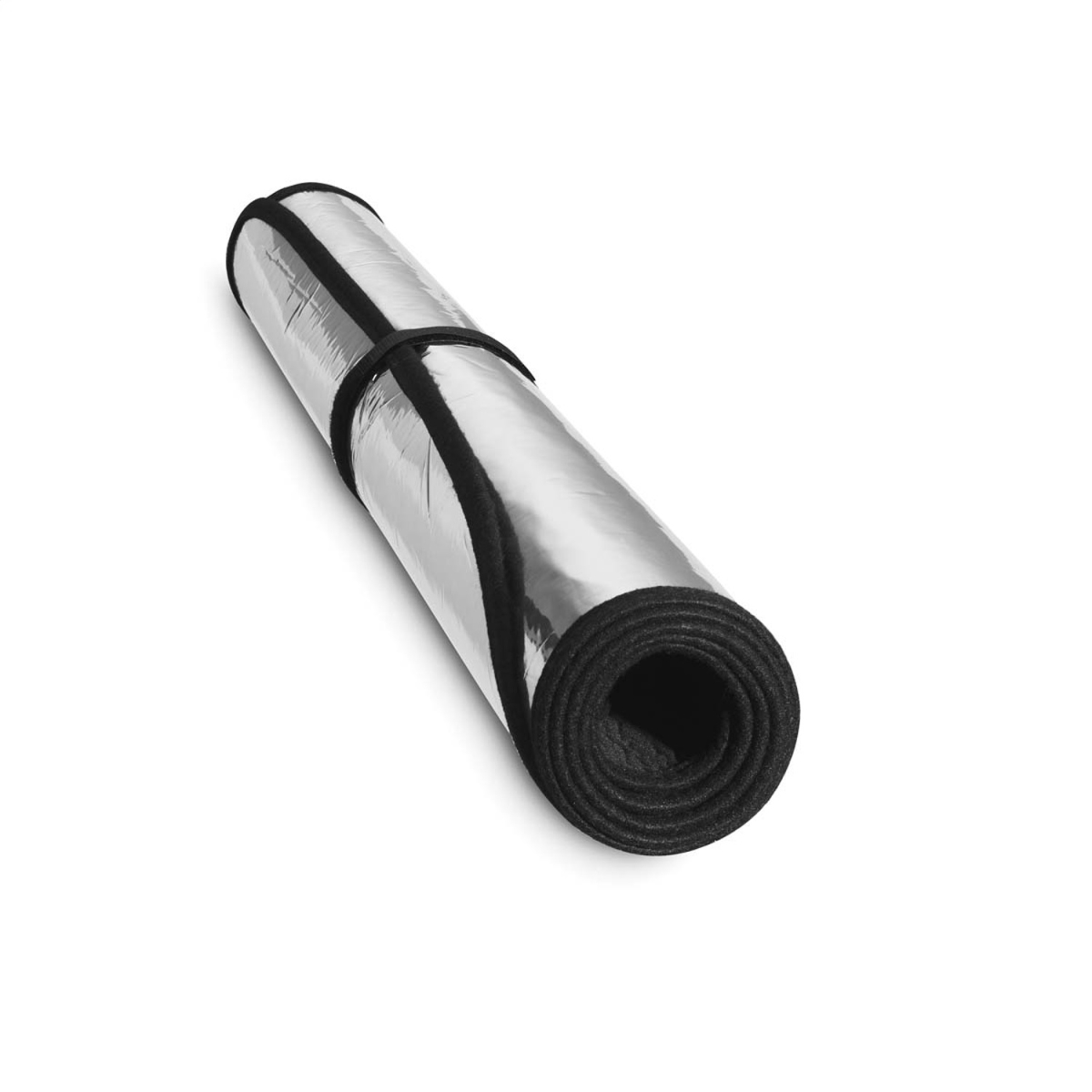 WeatherTech W24-TS1121K1 TechShade Kit Elantra GT 2018
Sports & Recreation>Auto Accessories>Floor Mats
Product Catalog
Description : .

The techshade is designed as a vehicle-specific application so that you have optimum protection for your vehicles interior.

Features
Helps keep your entire vehicles temperatures down
Protects entire vehicle from sun damage
Includes 4 or 6 pieces depending on your model
Will remain snug in each window opening
Features a foam core
Makes for easy handling and sturdy fit
Easy roll up and store hook and loop strap
Compatibility.
**** PRICE: USD 158.03
Manufacturer : WeatherTech
Tags: WeatherTech
SKU: KSAO582140

↑ Start of page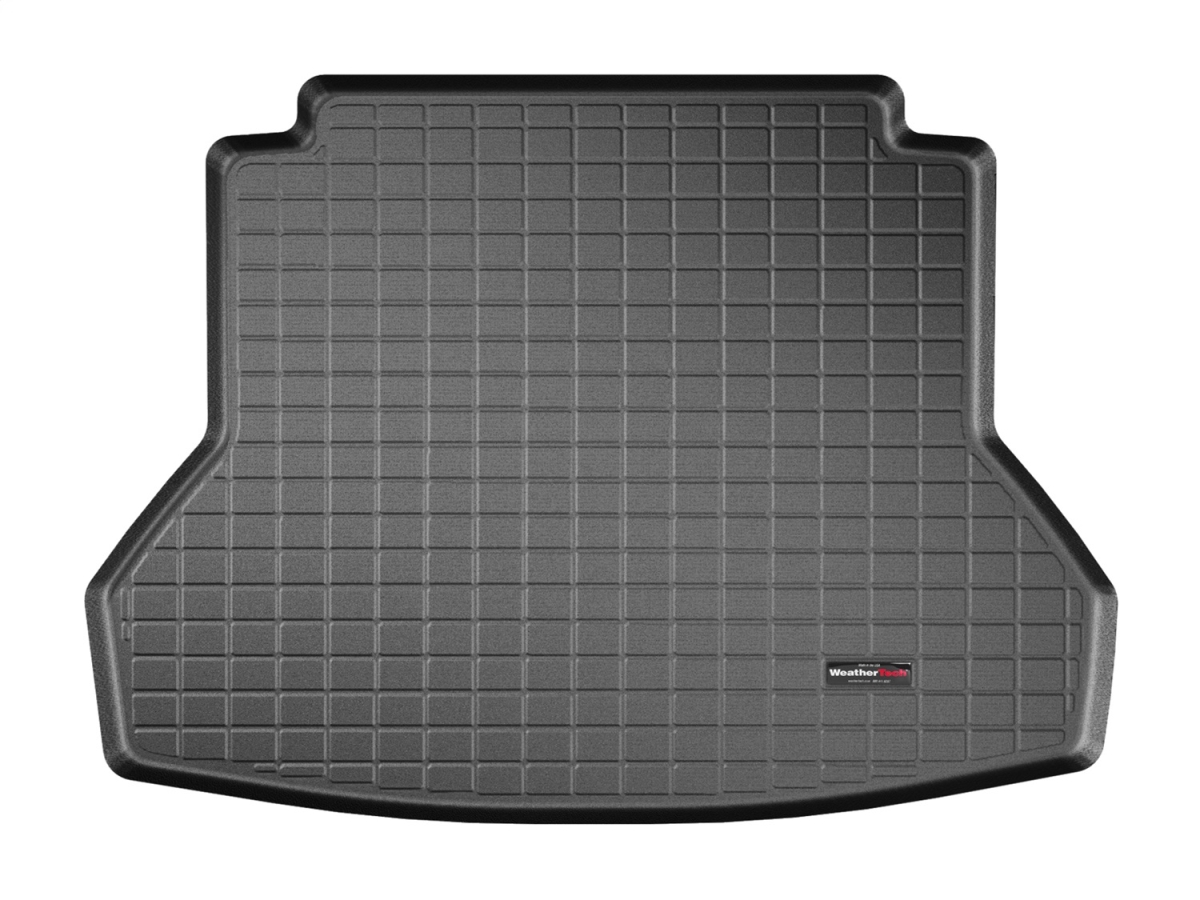 WeatherTech W24-40872 Cargo Liner Black Hyundai Elantra 2017
Sports & Recreation>Auto Accessories>Cargo Liners
Product Catalog
Description : .

Weathertech accurately and completely lines the interior carpet giving absolute interior protection.

Features
Provides complete trunk/cargo area protection
Computer designed to fit your vehicle
Raised lip to keep spills/dirt/grease off interior
Flexible under extreme temperatures
Textured finish keeps cargo from shifting
Easy installation
Quick and easy cleanup
Compatibility
2017-2018 Hyundai Elantra
Specifications
Color: Black
Material: Rubber
.
**** PRICE: USD 156.88
Manufacturer : WeatherTech
Tags: WeatherTech
SKU: KSAO582132

↑ Start of page




Weathertech W24-462924 2011-2015 2018 Hyundai Tucson Floor Mat Set for Rear Side - Gray
Sports & Recreation>Auto Accessories>Floor Mats
Product Catalog
Description : .

You can shop for Auto Accessories suiting your budget and taste from our exclusive collection that includes top quality products to enhance the style comfort and functionality of your vehicle.

Macneil automotive 462924 rr floorliner-gry

Compatability
2011-2015 2018 Hyundai Tucson
Specifications.
**** PRICE: USD 106.15
Manufacturer : WeatherTech
Tags: WeatherTech
SKU: KSAO582476

↑ Start of page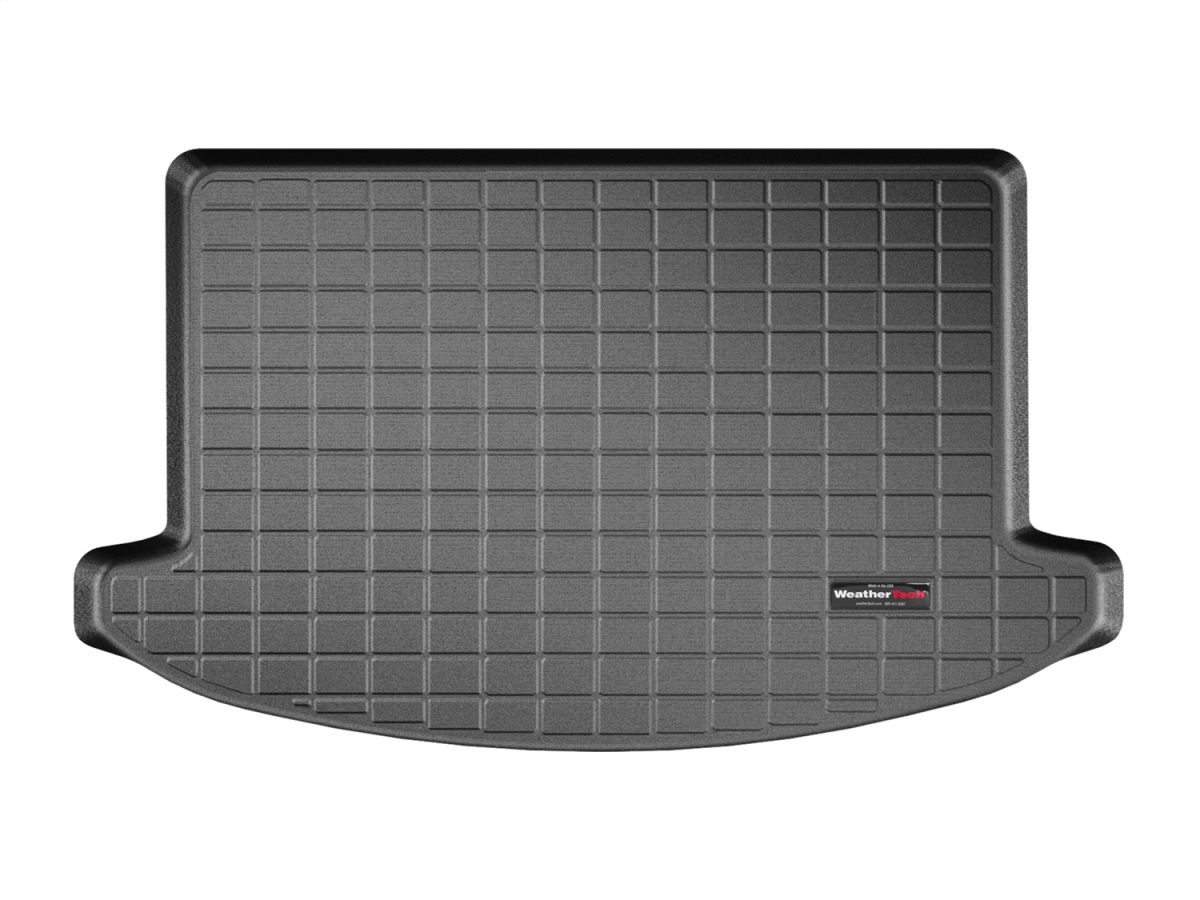 WeatherTech W24-401076 Cargo Liner Black Hyundai Loniq 2017
Sports & Recreation>Auto Accessories>Cargo Liners
Product Catalog
Description : .

Weathertech accurately and completely lines the interior carpet giving absolute interior protection! Digital laser measurements of interior surfaces.

Features
Provides complete trunk/cargo area protection
Computer designed to fit your vehicle
Raised lip to keep spills/dirt/grease off interior
Flexible under extreme temperatures
Textured finish keeps cargo from shifting
Easy installation
Quick and easy cleanup
CompatibilitySpecifications.
**** PRICE: USD 169.73
Manufacturer : WeatherTech
Tags: WeatherTech
SKU: KSAO582082

↑ Start of page



Weathertech W24-72782 2016-2018 Hyundai Tucson Front & Rear Side Window Deflectors - Light Smoke
Sports & Recreation>Auto Accessories>Window Deflectors
Product Catalog
Description : .

Side window deflectors offer fresh air enjoyment with an original equipment look installing within the window channel. They are crafted from the finest 3 millimeter acrylic material available. Installation is quick and easy with no exterior tape needed. Side window deflectors are precision-machined to perfectly fit your vehicle's window channel. These low profile window deflectors help to reduce wind noise and allow interior heat to escape.

Features
Maximize your fresh air enjoyment with oem quality
Optically transparent
Helps keep side windows dry in the rain
Sleek aerodynamic styling
Reduces wind noise
Installs inside the window channel
No unsightly exterior tape
Minimizes interior heat when parked
CompatabilitySpecifications.
**** PRICE: USD 141.49
Manufacturer : WeatherTech
Tags: WeatherTech
SKU: KSAO582381

↑ Start of page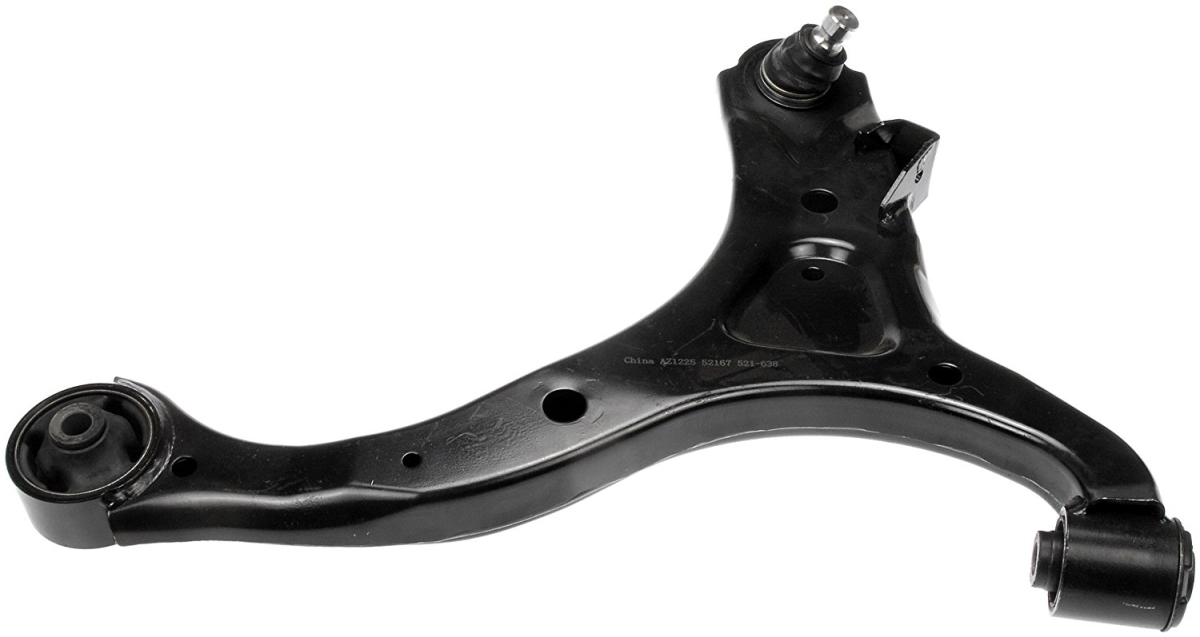 Dorman 521638 Control Arm Front Right Lower for 2007-2012 Hyundai Santa Fe
Sports & Recreation>Auto Accessories
Product Catalog
Description : .

Rigorously tested for sustained secure performance by a team of product and quality engineers Dorman's Control Arm & Ball Joint Assembly is designed for passenger safety. Our industry-leading evaluation process ensures a smooth ride directional stability and agile handling.

Features
Ball joints and bushings included for a complete installation saving time and labor (where applicable)
Direct replacement for a trouble-free installation
Steel iron or aluminum construction ensures durability
Powder-coated or painted for long-lasting rust and corrosion resistance
Compatability:
2007-2012 Hyundai Santa Fe 2011-2013 Kia Sorento
Specifications
Attachment Type: Pressed
Ball Joint Included: Yes
Ball Joint Installed: Yes
Ball Joint Stud Type: Pinch
Bushing Material: Rubber
Bushings Included: Yes
Control Arm Material: Steel
Control Arm Type: Boxed
Grade Type: Regular
Grease Fitting Included: No
.
**** PRICE: USD 133.03
Manufacturer : Dorman Products Inc
Tags: Dorman Products Inc
SKU: KSAO585079

↑ Start of page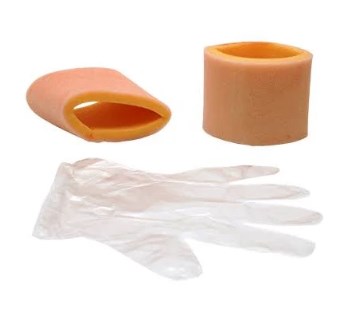 Wix Filter 24278 Air Filter for 2014-2016 Hyundai Genesis
Sports & Recreation>Auto Accessories>Auto Accessories
Product Catalog
Description : .

Wix filters are recommended for oem air filter change intervals. These filters contain 30 percent more media than oes filters and use a phenolic resin treated enhanced cellulose media which provides excellent durability against moisture ingestion. When applicable the high-tear strength polyurethane seal survives extreme hot and cold temperature conditions. Wix hd air filters are recommended for oem air filter change intervals. Polyurethane and or high strength corrosion resistant end caps and expanded metal bodies ensure a durable long lasting filter.

Features
Air filter for 2014-2016 hyundai genesis
.
**** PRICE: USD 20.82
Manufacturer : Wix Filter
Tags: Wix Filter
SKU: KSAO586082

↑ Start of page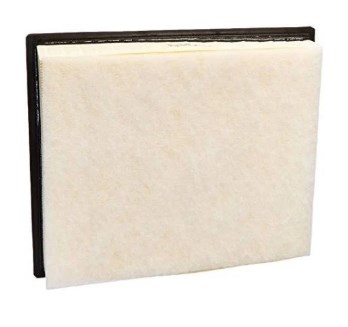 Wix Filter WA10316 Air Filter for 2016-2018 Hyundai Tucson
Sports & Recreation>Auto Accessories>Auto Accessories
Product Catalog
Description : .

An impressive nine pleats per inch resulting in a longer life and the ability to catch even more engine-damaging particles. Wix filters are in both panel and radial designs. Featuring nine pleats per inch these top-notch filters catch more particles than the competition.

Features
Air filter for 2016-2018 hyundai tucson
Compatibility
2015-2018 Ford Transit-250
.
**** PRICE: USD 32.53
Manufacturer : Wix Filter
Tags: Wix Filter
SKU: KSAO586152

↑ Start of page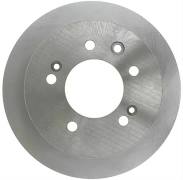 Raybestos 980498R 2007-2010 Hyundai Elantra Brake Rotor - Rear
Sports & Recreation>Auto Accessories>Auto Accessories
Product Catalog
Description : .

Raybestos has been changing the way people think about brakes and brake performance with continual innovations and a dedication to producing the highest quality brake parts in the industry. Raybestos to manufacture and market a full line of brake parts that follow original equipment designs and specifications for virtually every vehicle on the road today. Brake products include disc brake pads brake shoes rotors drums master cylinders wheel cylinders calipers hoses cables and hardware.

FeaturesCompatibility
2007-2010 Hyundai Elantra
.
**** PRICE: USD 42.73
Manufacturer : RAYBESTOS
Tags: RAYBESTOS
SKU: KSAO587470

↑ Start of page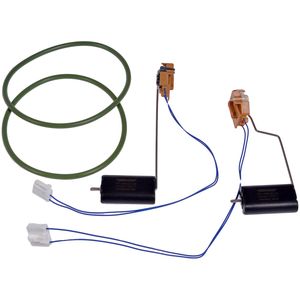 Dorman 911048 Fuel Level Sensor for 2006-2009 Hyundai Santa Fe
Sports & Recreation>Auto Accessories
Product Catalog
Description : .

Dorman's Fuel Level Sensor restores reliable fuel gauge readings at a fraction of the cost of replacing the entire Fuel Pump Assembly.

Features
Mounts to fuel delivery module to effectively monitor the level of fuel in the tank and relay the information to the fuel gauge
Conveniently includes all the gaskets necessary for a complete repair
Direct replacement for a proper fit every time
Rigorous quality control measures have been undertaken to ensure that this part conforms to product standards
Compatability:
2006-2009 Hyundai Santa Fe
Specifications
Color/Finish: Tan Black White
Connector/Terminal Type: Female Blade Terminal
Gasket or Seal Included: Yes
Housing Material: Plastic
Terminal Count: 3
Wiring Harness Included: Yes
.
**** PRICE: USD 94.53
Manufacturer : Dorman Products Inc
Tags: Dorman Products Inc
SKU: KSAO585075

↑ Start of page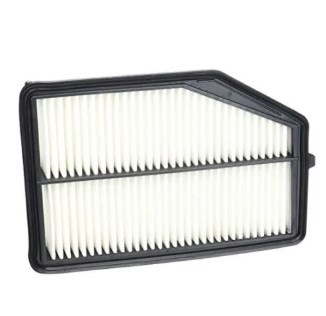 Wix Filter WA10269 Air Filter Panel for 2015-2018 Hyundai Sonata
Sports & Recreation>Auto Accessories>Auto Accessories
Product Catalog
Description : .

An impressive nine pleats per inch resulting in a longer life and the ability to catch even more engine-damaging particles. Wix filters are in both panel and radial designs. Featuring nine pleats per inch these top-notch filters catch more particles than the competition.

Features
Air filter panel for 2015-2018 hyundai sonata
.
**** PRICE: USD 35.74
Manufacturer : Wix Filter
Tags: Wix Filter
SKU: KSAO586137

↑ Start of page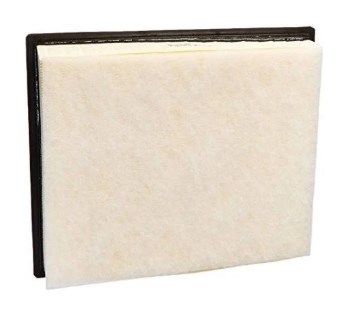 Wix Filter WA10416 Air Filter for 2017-2018 Hyundai Elantra
Sports & Recreation>Auto Accessories>Auto Accessories
Product Catalog
Description : .

An impressive nine pleats per inch resulting in a longer life and the ability to catch even more engine-damaging particles. Wix filters are in both panel and radial designs. Featuring nine pleats per inch these top-notch filters catch more particles than the competition.

Features
Air filter for 2017-2018 hyundai elantra
Compatibility.
**** PRICE: USD 27.61
Manufacturer : Wix Filter
Tags: Wix Filter
SKU: KSAO586165

↑ Start of page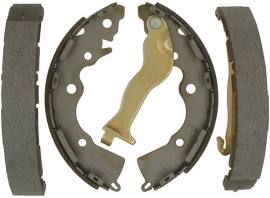 Raybestos 910PG 2006-2011 Hyundai Accent Brake Shoe Set - Rear
Sports & Recreation>Auto Accessories>Auto Accessories
Product Catalog
Description : .

Raybestos has been changing the way people think about brakes and brake performance with continual innovations and a dedication to producing the highest quality brake parts in the industry. Raybestos to manufacture and market a full line of brake parts that follow original equipment designs and specifications for virtually every vehicle on the road today. Brake products include disc brake pads brake shoes rotors drums master cylinders wheel cylinders calipers hoses cables and hardware.

FeaturesCompatibility.
**** PRICE: USD 36.47
Manufacturer : RAYBESTOS
Tags: RAYBESTOS
SKU: KSAO587527

↑ Start of page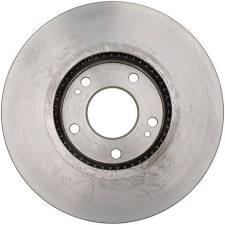 Raybestos SB980595 2007-2009 Hyundai Santa Fe Disc Brake Rotor - Front
Sports & Recreation>Auto Accessories>Auto Accessories
Product Catalog
Description : .

Raybestos has been changing the way people think about brakes and brake performance with continual innovations and a dedication to producing the highest quality brake parts in the industry. Raybestos to manufacture and market a full line of brake parts that follow original equipment designs and specifications for virtually every vehicle on the road today. Brake products include disc brake pads brake shoes rotors drums master cylinders wheel cylinders calipers hoses cables and hardware.

Features
Designed to provide excellent braking
Provides brilliant vehicle stability
Corrosion resistant
Easy installation
Compatibility
2007-2009 Hyundai Santa Fe
.
**** PRICE: USD 36.05
Manufacturer : RAYBESTOS
Tags: RAYBESTOS
SKU: KSAO587816

↑ Start of page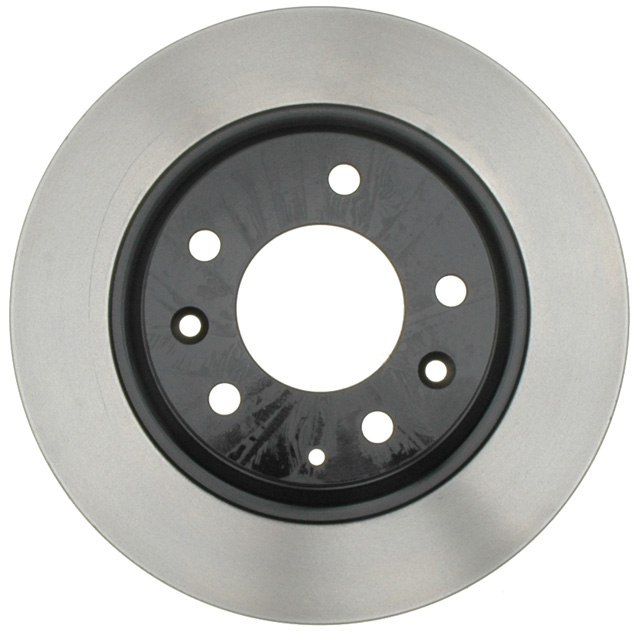 Rotors SB980783 OE Replacement Disc Brake Rotor for 2010-2014 Hyundai Santa Fe
Sports & Recreation>Auto Accessories>Auto Accessories
Product Catalog
Description : .

Vehicle specific cooling vane configurations and application specific iron and combine to dampen noise and improve responsiveness for braking that's super smooth and ultra quiet.

Features
Oe replacement disc brake rotor
Compatibility
2010-2014 Hyundai Santa Fe
.
**** PRICE: USD 34.89
Manufacturer : ROTORS
Tags: ROTORS
SKU: KSAO588409

↑ Start of page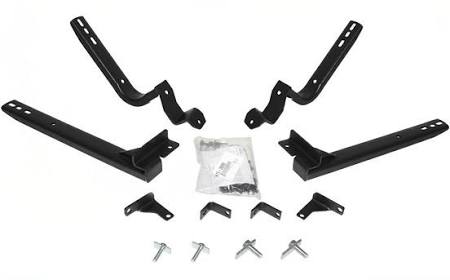 Go Rhino 6849040 Step Nerf Bar Mount Kit for 2016 Hyundai Tucson
Sports & Recreation>Auto Accessories>Auto Accessories
Product Catalog
Description : .

We strive to provide new innovative products to meet the need of the rapidly changing world we live in. Our goal is to provide products made with the finest material and consistent and high quality processes.

Features
Economical sidestep
Fast easy installation
Polished stainless steel finish
Vehicle specific bolt on mounting brackets
Compatibility.
**** PRICE: USD 176.19
Manufacturer : GO RHINO
Tags: GO RHINO
SKU: KSAO584135

↑ Start of page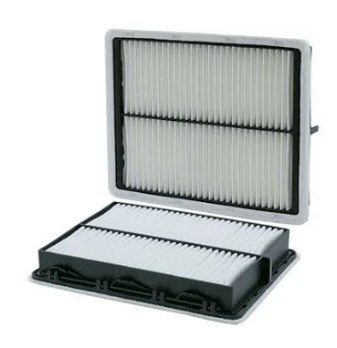 Wix Filter WA10301 Air Filter for 2015-2018 Ford Transit-250
Sports & Recreation>Auto Accessories>Auto Accessories
Product Catalog
Description : .

An impressive nine pleats per inch resulting in a longer life and the ability to catch even more engine-damaging particles. Wix filters are in both panel and radial designs. Featuring nine pleats per inch these top-notch filters catch more particles than the competition.

Features
Air filter for 2015-2018 ford transit-250
Compatibility.
**** PRICE: USD 22.27
Manufacturer : Wix Filter
Tags: Wix Filter
SKU: KSAO586146

↑ Start of page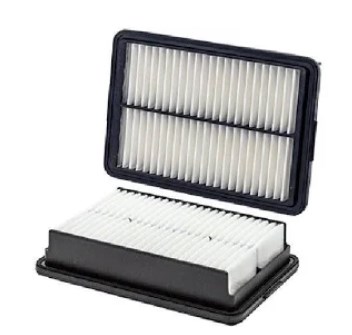 Wix Filter WA10420 Air Filter Panel for 2017-2018 Hyundai Elantra
Sports & Recreation>Auto Accessories>Auto Accessories
Product Catalog
Description : .

An impressive nine pleats per inch resulting in a longer life and the ability to catch even more engine-damaging particles. Wix filters are in both panel and radial designs. Featuring nine pleats per inch these top-notch filters catch more particles than the competition.

Features
Air filter panel for 2017-2018 hyundai elantra
Compatibility
2017-2018 Hyundai Elantra
.
**** PRICE: USD 23.79
Manufacturer : Wix Filter
Tags: Wix Filter
SKU: KSAO586168

↑ Start of page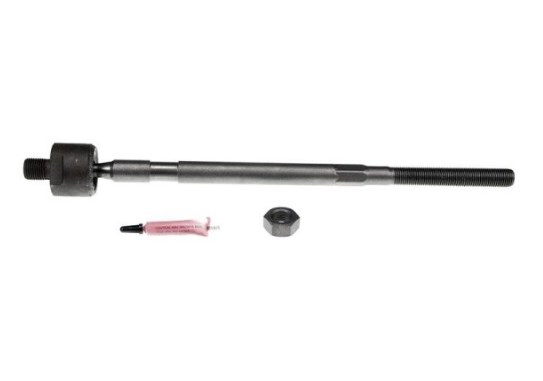 Moog EV80619 Inner Tie Rod
Sports & Recreation>Auto Accessories>Auto Accessories
Product Catalog
Description : .Features
Loose or worn chassis parts can lead to premature tire wear
Exclusive cover plate protects against contaminants leaking into the bearing surface
Greaseable socket design allows new lubricant to flush contaminants from the assembly reducing corrosion and
Compatibility
2001-2006 Hyundai Santa Fe
.
**** PRICE: USD 47.78
Manufacturer : Moog Inc
Tags: Moog Inc
SKU: KSAO586894

↑ Start of page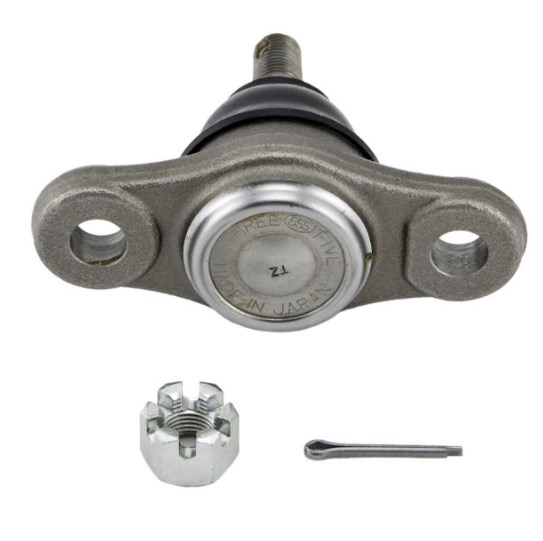 Moog K500012 Lower Ball Joint for 2005-2009 Hyundai Tucson
Sports & Recreation>Auto Accessories>Auto Accessories
Product Catalog
Description : .Features
Engineered to retain socket torque and smooth articulation over the life of the part to maintain tight steering feel
Exclusive powdered-metal bearing design allows grease to flow through the bearing to the stud for reduced friction and enhanced strength
Compatibility.
**** PRICE: USD 34.71
Manufacturer : Moog Inc
Tags: Moog Inc
SKU: KSAO586935

↑ Start of page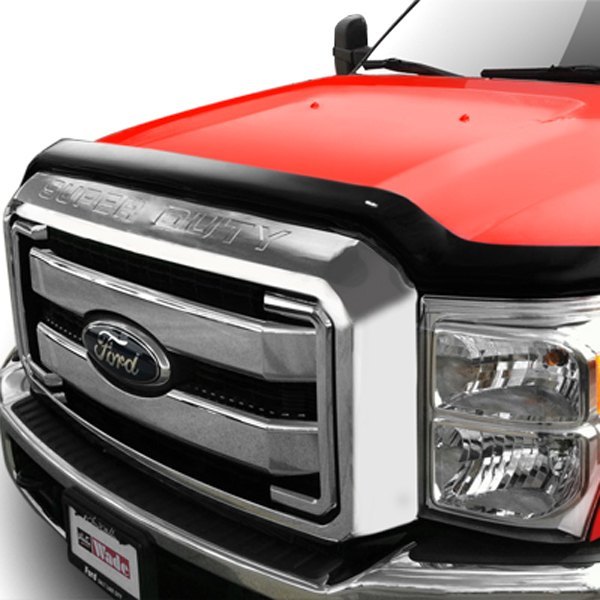 Westin 7292158 Wade Platinum Smoke Bug Shield for 2008-2011 Hyundai Accent
Sports & Recreation>Auto Accessories
Product Catalog
Description : .

We strive to provide new innovative products to meet the need of the rapidly changing world we live in. Our goal is to provide products made with the finest material and consistent and high quality processes.

Features
Application specific design for looks and perfect fit
Protects paint and windshield from rock chips
Manufactured from high-impact acrylic
Will not flex flutter or vibrate at highway speeds
Compatability:Specifications.
**** PRICE: USD 120.33
Manufacturer : WESTIN
Tags: WESTIN
SKU: KSAO585793

↑ Start of page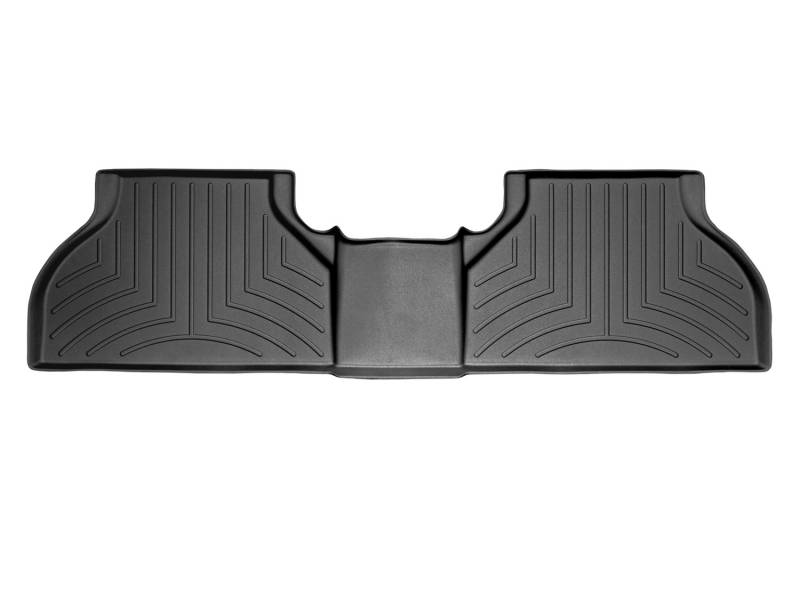 WeatherTech 443253 Rear Floor Liner for 2011-2016 Hyundai Elantra - Black
Sports & Recreation>Auto Accessories>Floor Mats
Product Catalog
Description : .

The weathertech floorliner accurately and completely lines the interior carpet giving absolute interior protection! The weathertech floorliner lines the interior carpet up the front back and even up the sides of the vehicle's footwell. Digital laser measurements of interior surfaces offer a consistently perfect fit.

A patent pending High-Density Tri-Extruded (HDTE) material allows for a rigid core for strength while offering surface friction to the carpet as well as tactile feel to the surface! Advanced surfacing creates channels that carry fluids and debris to a lower reservoir with further channeling to help minimize fluid movement while driving! Once fluids become trapped in the reservoir away from shoes and clothing they are easily removed from the WeatherTech FloorLiner over the door sill. No muss-no fuss.

Compatibility
2011-2016 Hyundai Elantra
Specifications.
**** PRICE: USD 106.15
Manufacturer : WeatherTech
Tags: WeatherTech
SKU: KSAO586292

↑ Start of page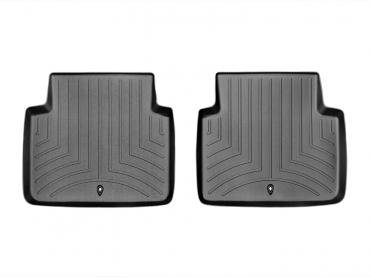 WeatherTech 447002 Rear Floor Liner for 2015-2016 Hyundai Genesis - Black
Sports & Recreation>Auto Accessories>Floor Mats
Product Catalog
Description : .

The weathertech floorliner accurately and completely lines the interior carpet giving absolute interior protection! The weathertech floorliner lines the interior carpet up the front back and even up the sides of the vehicle's footwell. Digital laser measurements of interior surfaces offer a consistently perfect fit.

A patent pending High-Density Tri-Extruded (HDTE) material allows for a rigid core for strength while offering surface friction to the carpet as well as tactile feel to the surface! Advanced surfacing creates channels that carry fluids and debris to a lower reservoir with further channeling to help minimize fluid movement while driving! Once fluids become trapped in the reservoir away from shoes and clothing they are easily removed from the WeatherTech FloorLiner over the door sill. No muss-no fuss.

Compatibility
2015-2016 Hyundai Genesis
Specifications.
**** PRICE: USD 106.15
Manufacturer : WeatherTech
Tags: WeatherTech
SKU: KSAO586472

↑ Start of page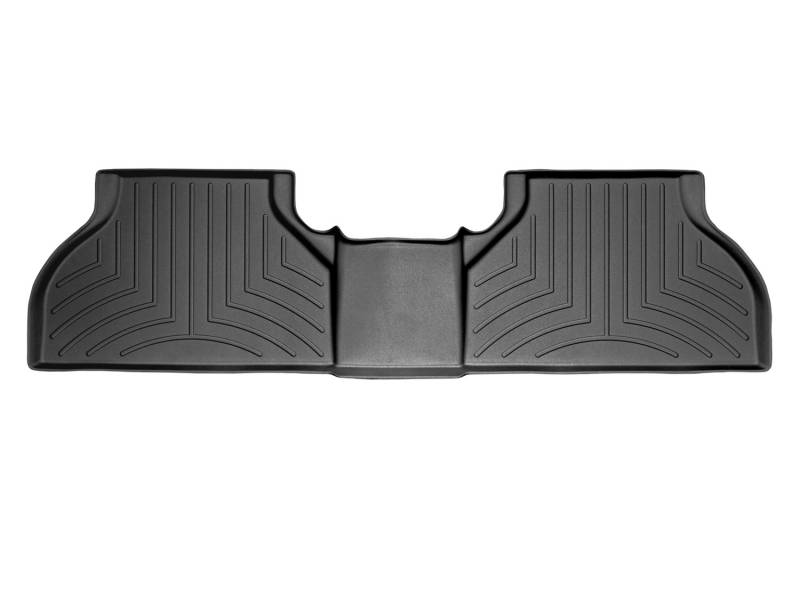 WeatherTech 447501 Front Floorliner for 2010-2012 Hyundai Elantra - Black
Sports & Recreation>Auto Accessories>Floor Mats
Product Catalog
Description : .Features
Innovative design and top-quality materials provide maximum interior protection from the elements
High-density tri-extruded semi-flexible material
Advanced multi-level channel system carries liquids and debris away and traps it in a special reservoir
Fluids are easily removed over the door sill
Designed for your specific vehicle for perfect fit and protection
Compatibility
2010-2012 Hyundai Elantra
Specifications.
**** PRICE: USD 157.43
Manufacturer : WeatherTech
Tags: WeatherTech
SKU: KSAO586718

↑ Start of page



Raybestos SB980504 2007-2010 Hyundai Elantra Disc Brake Rotor - Front
Sports & Recreation>Auto Accessories>Auto Accessories
Product Catalog
Description : .

Raybestos has been changing the way people think about brakes and brake performance with continual innovations and a dedication to producing the highest quality brake parts in the industry. Raybestos to manufacture and market a full line of brake parts that follow original equipment designs and specifications for virtually every vehicle on the road today. Brake products include disc brake pads brake shoes rotors drums master cylinders wheel cylinders calipers hoses cables and hardware.

Features
Designed to provide excellent braking
Provides brilliant vehicle stability
Corrosion resistant
Easy installation
Compatibility
2007-2010 Hyundai Elantra
.
**** PRICE: USD 32.16
Manufacturer : RAYBESTOS
Tags: RAYBESTOS
SKU: KSAO587814

↑ Start of page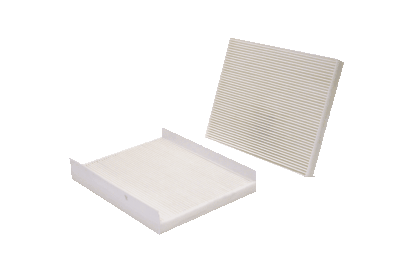 Wix Filters 49377 Light Duty Cabin Air Filter for 2011-2011 Hyundai Accent L4 1.6L 1600cc
Sports & Recreation>Auto Accessories>Auto Accessories
Product Catalog
Description : .Features
Provides premium cabin air filtration
Prevents leaves bugs dirt and other debris from entering your vehicle's HVAC system
Captures airborne contaminants like dirt pollen soot and other pollutants
Prevents musty odors from forming inside vehicles
Extra protection against the microbes that can cause allergies
Averts the growth of a wide array of bacteria algae mold mildew and yeast
Compatibility
2011-2011 Hyundai Accent L4 1.6L 1600cc
Specifications
Media: Particulate
Dimension: 0.787 H x 7.677 W x 9.488 L
.
**** PRICE: USD 31.12
Manufacturer : WIX Filters
Tags: WIX Filters
SKU: KSAO590851

↑ Start of page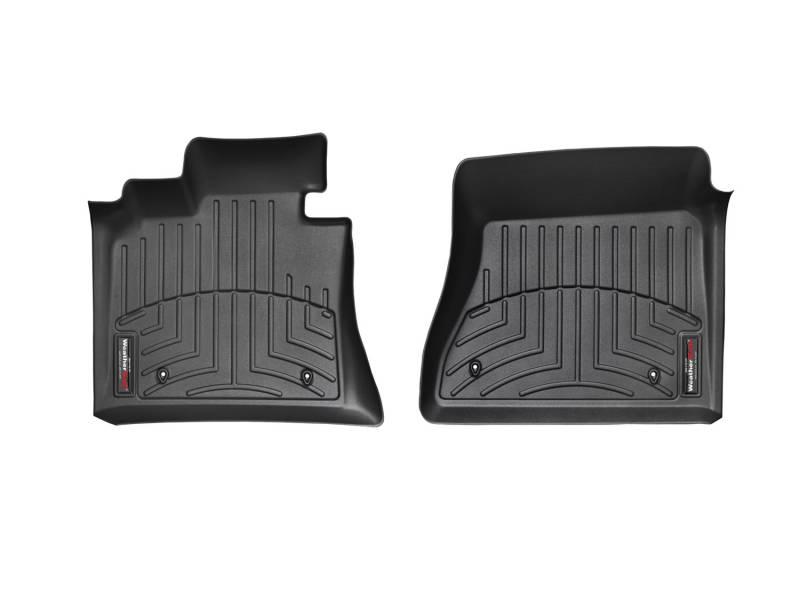 WeatherTech 447251 Front Floor Liner for 2013-2016 Hyundai Genesis Coupe - Black
Sports & Recreation>Auto Accessories>Floor Mats
Product Catalog
Description : .

You can shop for Auto Accessories suiting your budget and taste from our exclusive collection that includes top quality products to enhance the style comfort and functionality of your vehicle.

Compatibility
2013-2016 Hyundai Genesis Coupe
Specifications.
**** PRICE: USD 156.88
Manufacturer : WeatherTech
Tags: WeatherTech
SKU: KSAO586473

↑ Start of page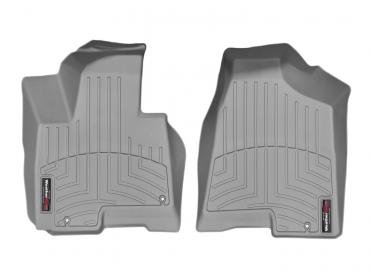 WeatherTech 466451 Front Floor Liner for 2014-2015 2018 Hyundai Tucson - Gray
Sports & Recreation>Auto Accessories>Floor Mats
Product Catalog
Description : .

You can shop for Auto Accessories suiting your budget and taste from our exclusive collection that includes top quality products to enhance the style comfort and functionality of your vehicle.

Compatibility
2014-2015 2018 Hyundai Tucson
Specifications.
**** PRICE: USD 156.88
Manufacturer : WeatherTech
Tags: WeatherTech
SKU: KSAO586506

↑ Start of page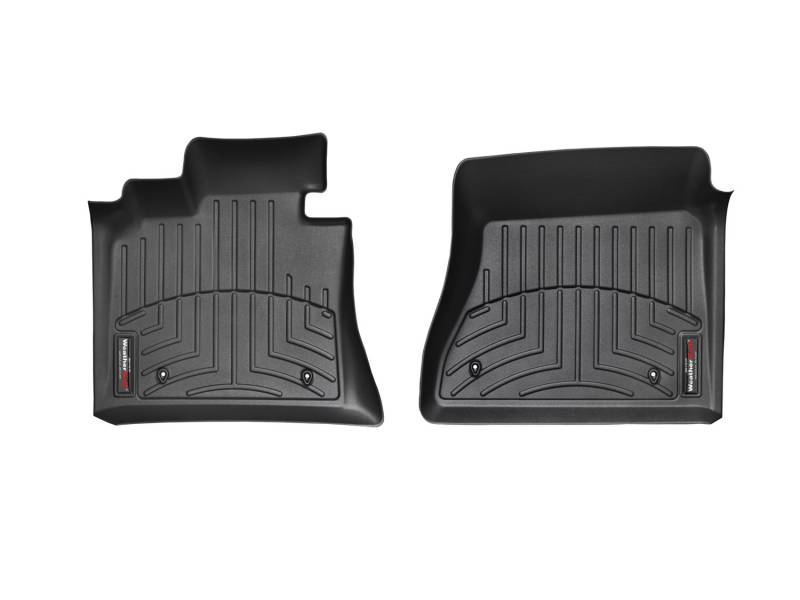 WeatherTech 446641 Front Floor Liner for 2005-2009 Hyundai Tucson - Black
Sports & Recreation>Auto Accessories>Floor Mats
Product Catalog
Description : .

You can shop for Auto Accessories suiting your budget and taste from our exclusive collection that includes top quality products to enhance the style comfort and functionality of your vehicle.

CompatibilitySpecifications.
**** PRICE: USD 156.88
Manufacturer : WeatherTech
Tags: WeatherTech
SKU: KSAO586342

↑ Start of page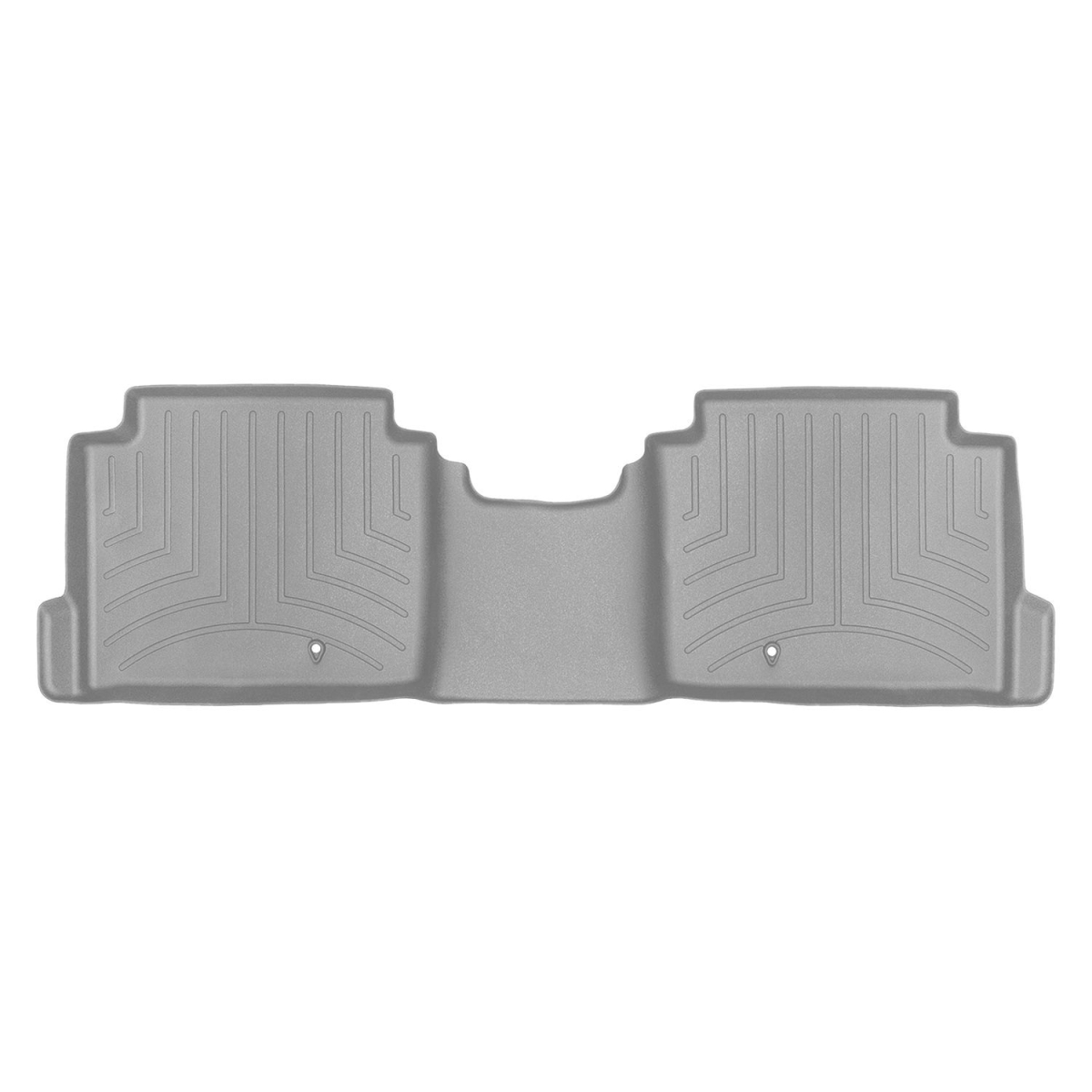 WeatherTech 469252 Rear Floor Liner for 2017-2018 Hyundai Elantra Gray
Sports & Recreation>Auto Accessories>Floor Mats
Product Catalog
Description : .Features
Anti-skid ridges to prevent shifting
Deeply sculpted channels
Designed to trap water road salt mud and sand
Hold up to 11/2 quarts of water without spilling
Made of natural heavy duty rubber
Protective non-stick finish for quick cleanup
Compatibility
2017-2018 Hyundai Elantra
Specifications
Color: Gray
Position: Rear
.
**** PRICE: USD 106.15
Manufacturer : WeatherTech
Tags: WeatherTech
SKU: KSAO591038

↑ Start of page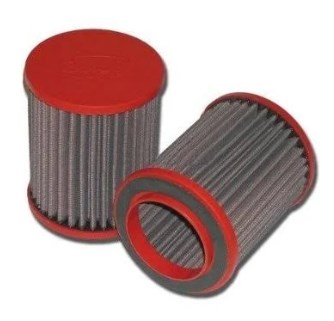 Wix Filter WA10335 Air Filter for 2016-2018 Honda HR-V
Sports & Recreation>Auto Accessories>Auto Accessories
Product Catalog
Description : .

An impressive nine pleats per inch resulting in a longer life and the ability to catch even more engine-damaging particles. Wix filters are in both panel and radial designs. Featuring nine pleats per inch these top-notch filters catch more particles than the competition.

Features
Air filter for 2016-2018 honda hr-v
Compatibility.
**** PRICE: USD 28.56
Manufacturer : Wix Filter
Tags: Wix Filter
SKU: KSAO586156

↑ Start of page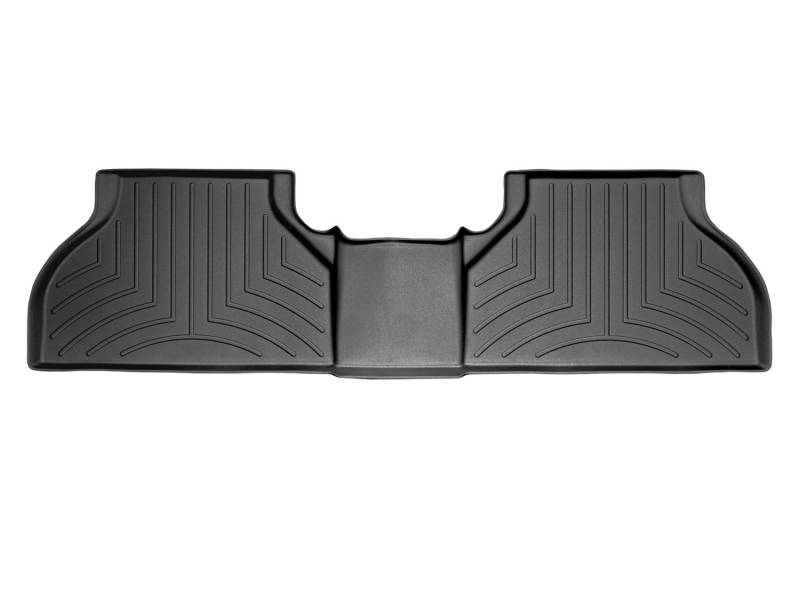 WeatherTech 446861 Front Floorliner for 2014-2016 Hyundai Elantra - Black
Sports & Recreation>Auto Accessories>Floor Mats
Product Catalog
Description : .Features
Innovative design and top-quality materials provide maximum interior protection from the elements
High-density tri-extruded semi-flexible material
Advanced multi-level channel system carries liquids and debris away and traps it in a special reservoir
Fluids are easily removed over the door sill
Designed for your specific vehicle for perfect fit and protection
Compatibility
2014-2016 Hyundai Elantra
Specifications.
**** PRICE: USD 156.88
Manufacturer : WeatherTech
Tags: WeatherTech
SKU: KSAO586415

↑ Start of page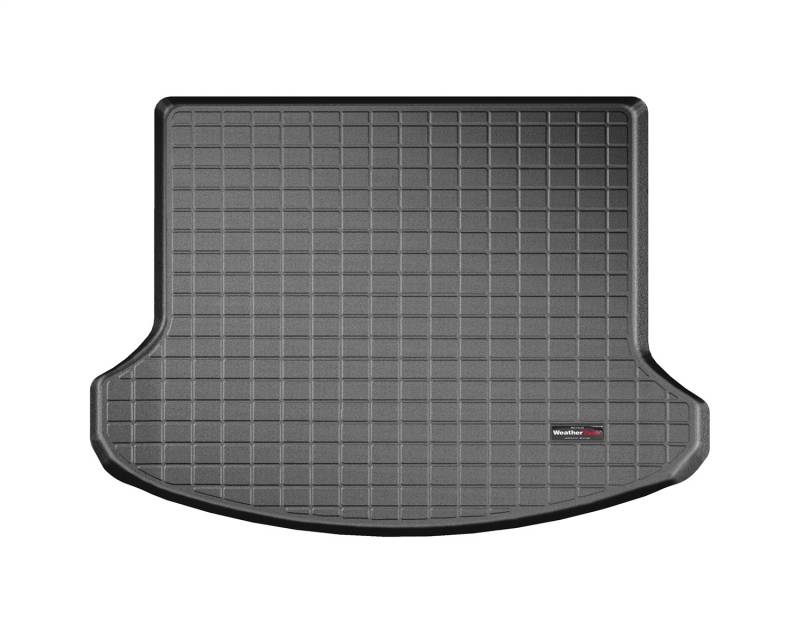 WeatherTech 40708 Cargo Liners for 2015-2018 Hyundai Sonata - Black
Sports & Recreation>Auto Accessories>Cargo Liners
Product Catalog
Description : .

You can shop for Auto Accessories suiting your budget and taste from our exclusive collection that includes top quality products to enhance the style comfort and functionality of your vehicle.

Features
Proprietary material resists wear and is flexible in all temperatures
Raised lip contains liquids dirt and spills
CompatibilitySpecifications.
**** PRICE: USD 156.88
Manufacturer : WeatherTech
Tags: WeatherTech
SKU: KSAO586428

↑ Start of page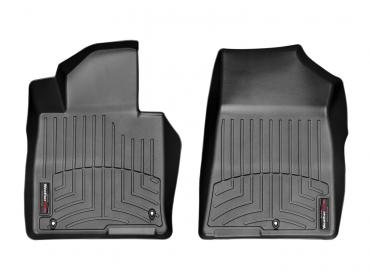 WeatherTech 446661 Front Floor Liner for 2015-2018 Hyundai Sonata - Black
Sports & Recreation>Auto Accessories>Floor Mats
Product Catalog
Description : .

You can shop for Auto Accessories suiting your budget and taste from our exclusive collection that includes top quality products to enhance the style comfort and functionality of your vehicle.

CompatibilitySpecifications.
**** PRICE: USD 156.88
Manufacturer : WeatherTech
Tags: WeatherTech
SKU: KSAO586460

↑ Start of page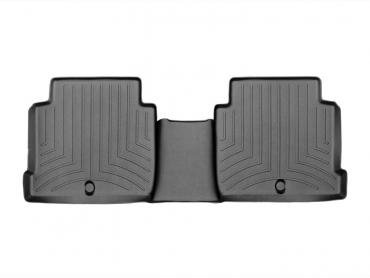 WeatherTech 446662 Rear Floor Liner for 2015-2018 Hyundai Sonata - Black
Sports & Recreation>Auto Accessories>Floor Mats
Product Catalog
Description : .

The weathertech floorliner accurately and completely lines the interior carpet giving absolute interior protection! The weathertech floorliner lines the interior carpet up the front back and even up the sides of the vehicle's footwell. Digital laser measurements of interior surfaces offer a consistently perfect fit.

A patent pending High-Density Tri-Extruded (HDTE) material allows for a rigid core for strength while offering surface friction to the carpet as well as tactile feel to the surface! Advanced surfacing creates channels that carry fluids and debris to a lower reservoir with further channeling to help minimize fluid movement while driving! Once fluids become trapped in the reservoir away from shoes and clothing they are easily removed from the WeatherTech FloorLiner over the door sill. No muss-no fuss.

CompatibilitySpecifications.
**** PRICE: USD 106.15
Manufacturer : WeatherTech
Tags: WeatherTech
SKU: KSAO586491

↑ Start of page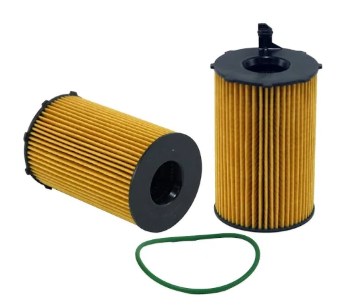 Wix Filter WL10164 Oil Filter for 2012-2017 Hyundai Azera
Sports & Recreation>Auto Accessories>Motorcycle Accessories
Product Catalog
Description : .Features
Traps and holds essentially all particles larger than 25 microns while capturing a high percentage of even smaller particles
Provides you with added security that contaminants captured by the filter stay in the filter
Compatibility.
**** PRICE: USD 19.02
Manufacturer : Wix Filter
Tags: Wix Filter
SKU: KSAO586155

↑ Start of page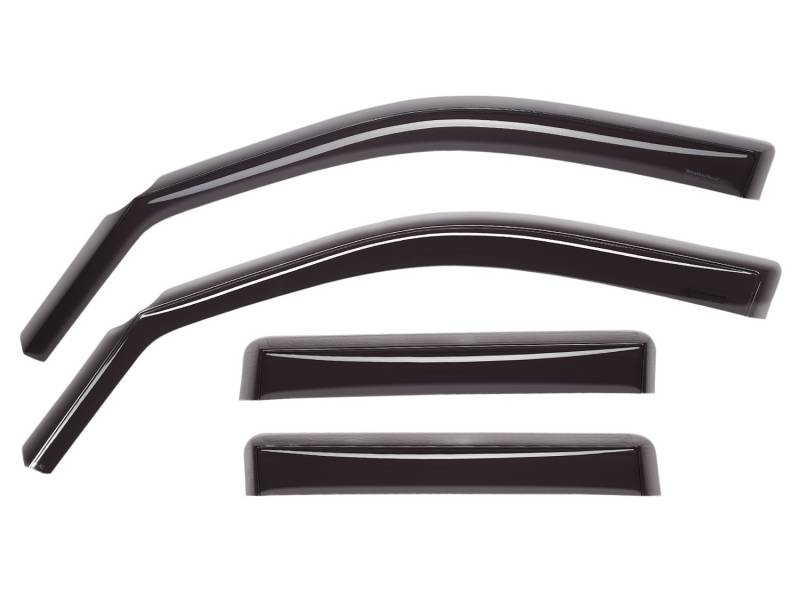 WeatherTech 84725 Front & Rear Side Window Deflector for 2013-2017 Hyundai Santa Fe
Sports & Recreation>Auto Accessories>Window Deflectors
Product Catalog
Description : .Features
Maximize your fresh air enjoyment with oem quality
Optically transparent
Helps keep side windows dry in the rain
Sleek aerodynamic styling
Reduces wind noise
Installs inside the window channel
No unsightly exterior tape
Compatibility
2013-2017 Hyundai Santa Fe
.
**** PRICE: USD 141.49
Manufacturer : WeatherTech
Tags: WeatherTech
SKU: KSAO586352

↑ Start of page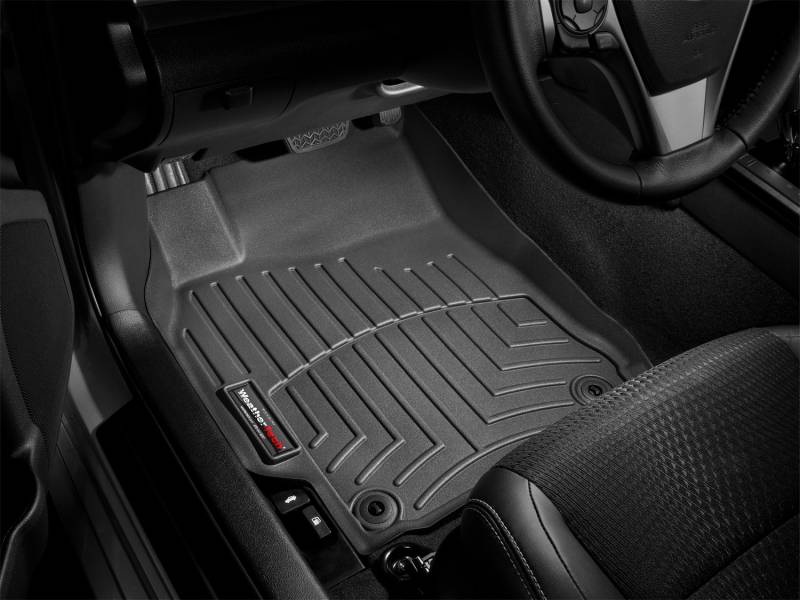 WeatherTech 441591 Custom Front Floor Liner for 2007-2012 Hyundai Veracruz - Black
Sports & Recreation>Auto Accessories>Floor Mats
Product Catalog
Description : .

Browse our exclusive collection of auto accessories that includes top quality products to enhance the style comfort and functionality of your vehicle. We provide one stop shop for the perfect auto accessories for the vehicle.

Features
Made of natural heavy duty rubber
Deeply sculpted channels
Designed to trap water/road salt/mud and sand
Easy installation
Quick and easy cleanup
Compatibility
2007-2012 Hyundai Veracruz
Specifications.
**** PRICE: USD 156.88
Manufacturer : WeatherTech
Tags: WeatherTech
SKU: KSAO594707

↑ Start of page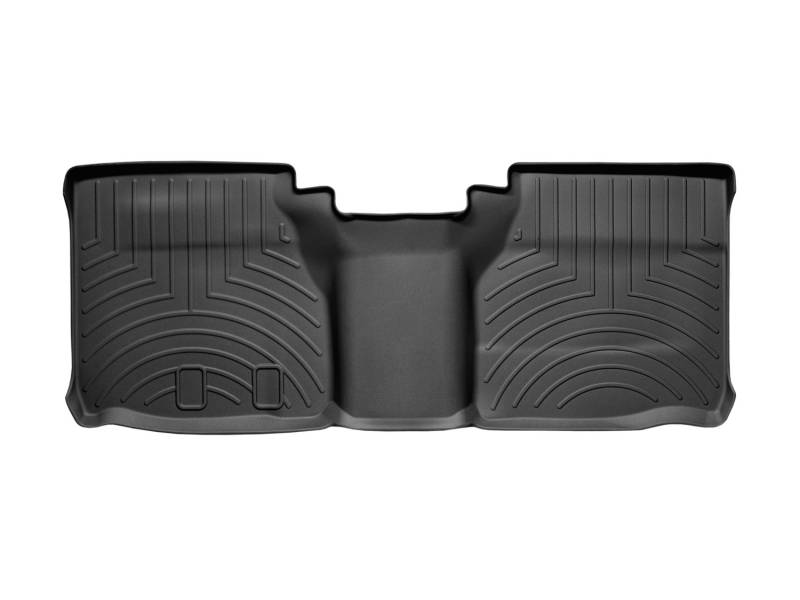 WeatherTech 441592 Custom Rear Floor Liner for 2007-2012 Hyundai Veracruz - Black
Sports & Recreation>Auto Accessories>Floor Mats
Product Catalog
Description : .

Browse our exclusive collection of auto accessories that includes top quality products to enhance the style comfort and functionality of your vehicle. We provide one stop shop for the perfect auto accessories for the vehicle.

Features
Made of natural heavy duty rubber
Deeply sculpted channels
Designed to trap water road salt & mud and sand
Quick and easy cleanup
Compatibility
2007-2012 Hyundai Veracruz
Specifications.
**** PRICE: USD 105.33
Manufacturer : WeatherTech
Tags: WeatherTech
SKU: KSAO594723

↑ Start of page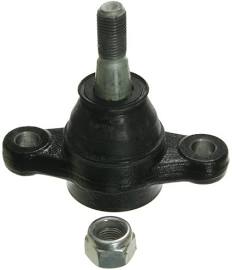 Moog K500035 2006-2010 Hyundai Sonata Lower Ball Joint
Sports & Recreation>Auto Accessories>Auto Accessories
Product Catalog
Description : .

You can shop for Auto Accessories suiting your budget and taste from our exclusive collection that includes top quality products to enhance the style comfort and functionality of your vehicle.

Features
Improves chassis performance and durability
Easy to install
Lower ball joint
Compatibility.
**** PRICE: USD 35.97
Manufacturer : Moog Inc
Tags: Moog Inc
SKU: KSAO586949

↑ Start of page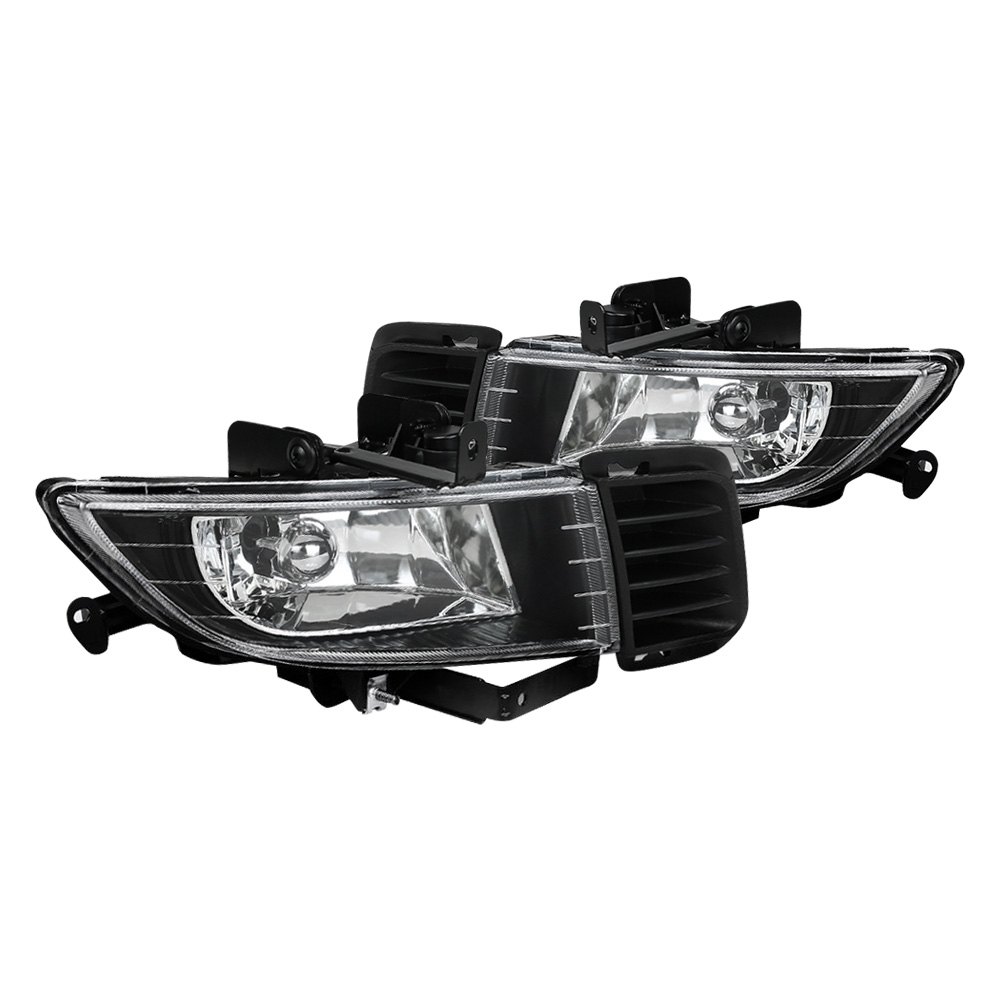 Spec D Tuning LF-SON06COEM-DL OEM Fog Lights with Wiring Harness for 2006-2008 Hyundai Sonata Clear
Sports & Recreation>Auto Accessories>Lighting
Product Catalog
Description : .

Our aim is creating trendy and very unique sport accessories. We do modifications testing trying to find a factory and a design that could be aesthetic. Our backpack will be ideal from all with renewable durable and extremely strong patterns. We design our products with easy setup and storage. We value for our clients and encourage them with their passion.

The originals are damaged or non-functional replace them with these quality Spec-D fog lights. Mounted low on the vehicle and angled toward the road the fog lights illuminate the road right in front of your vehicle and reduce glare creating greater visibility so you can stay on track for safer motoring.

Features
OEM Fog Lights with Wiring Harness
Help you see the road better in inclement weather
Reduce glare for improved vision in fog
Make your vehicle more conspicuous
Attractive housing and light arrangement for a factory look
Meet DOT regulations and are compliant with FMVSS 108
Designed to be an exact replacement for your factory lights
Some electrical wiring work may be required
CompatibilitySpecifications
Color: Clear
Voltage: 12V/19W
Supply: AC & DC Supply
Used in: Sports Cars
Dimension: 6 H x 12 W x 8 L
Weight: 3.75 lbs
.
**** PRICE: USD 89.23
Manufacturer : Spec D Tuning
Tags: Spec D Tuning
SKU: SPCDT12931

↑ Start of page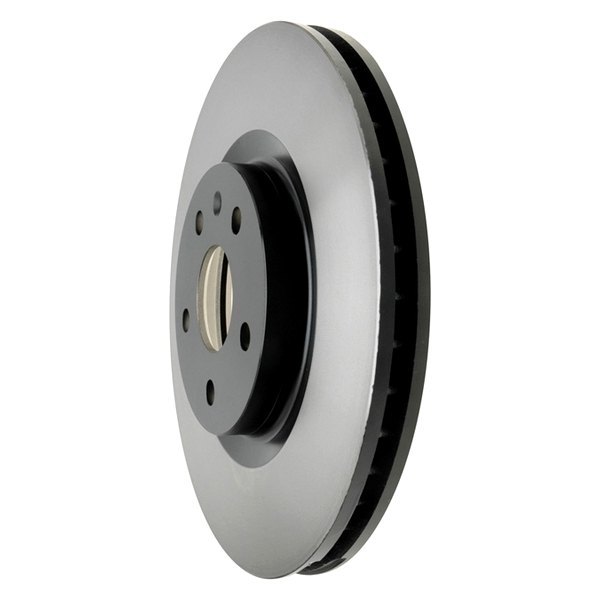 Raybestos 980896R Rear Parking Brake Rotor for 2009-2012 Hyundai Elantra
Sports & Recreation>Auto Accessories>Auto Accessories
Product Catalog
Description : .

Adavanced technology rotors offer the best solution for noise-prone applications. Vehicle specific cooling vane configurations and application specific iron and combine to dampen noise and improve responsiveness for braking that s super smooth and ultra quiet.

Features
Rear Parking Brake Rotor
Vehicle specific designs of match oe form fit and function; ultimate strength
Black fusion coating of improves appearance for a clean finished look
Mill balanced of 100 percent validation ensures proper balance; minimizes vibration
Vehicle specific vane configurations of match oe; optimal cooling reduced fade less noise and increased pad life
Application specific iron of suppresses noise; keeps brakes running cool quiet and vibration free
Rotors meet sae standard for tensile strength of oe-matched; g3000 qualified material for structural integrity and maximum service life
Turned finish of installation ready; minimizes noise and improves responsiveness
Tightest lateral runout of 0002 or less for less pedal pulsation and brake noise; extended pad life
Minimal thickness variation of thickness variation less than 00004 less pedal pulsation and brake noise
Compatibility
2009-2012 Hyundai Elantra
Specifications
Color: Black
Rotor Material: Cast Iron
Rotor Diameter: 307.772mm (12.117)
Rotor Height: 61.951mm (2.439)
Nominal Thickness: 16.027mm (0.631)
Minimum Thickness: 14mm (0.551)
Lug Holes Quantity: 5
Bolt Circle: 114.3mm (4.5)
.
**** PRICE: USD 48.37
Manufacturer : RAYBESTOS
Tags: RAYBESTOS
SKU: KSAO591824

↑ Start of page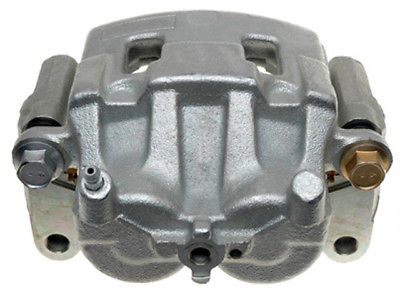 Raybestos FRC11992 Professional Grade Disc Brake Caliper for 2007-2010 Hyundai Elantra
Sports & Recreation>Auto Accessories>Auto Accessories
Product Catalog
Description : .

Brake hardware is manufactured to precise specifications in form fit and function. Pg plus uses materials which perform to original equipment specifications or better. Complete the restoration of your braking system with pg plus hardware the most often overlook components when it comes to a safe reliable smooth operating and quiet brake job.

Features
Professional Grade Disc Brake Caliper
All disc brake hardware kits will be available as axle sets
Simplified one line coverage innovative
Rubber coated abutment clips
Introduction of abutment clip only kit
Compatibility
2007-2010 Hyundai Elantra
Specifications
Color: Black
Coating: Bare
.
**** PRICE: USD 186.39
Manufacturer : RAYBESTOS
Tags: RAYBESTOS
SKU: KSAO591637

↑ Start of page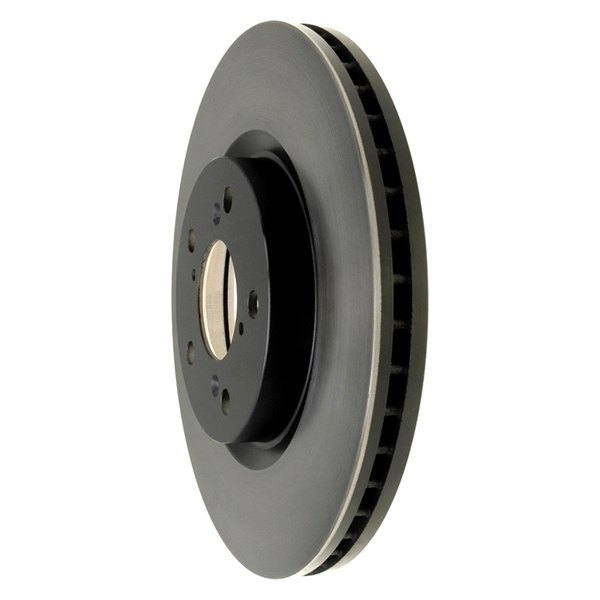 Raybestos 980957R Advanced Solid Brake Rotor for 2011-2018 Hyundai Elantra
Sports & Recreation>Auto Accessories>Auto Accessories
Product Catalog
Description : .

Adavanced technology rotors offer the best solution for noise-prone applications. Vehicle specific cooling vane configurations and application specific iron and combine to dampen noise and improve responsiveness for braking that s super smooth and ultra quiet.

Features
Advanced Solid Brake Rotor
Vehicle specific designs of match oe form fit and function; ultimate strength
Black fusion coating of improves appearance for a clean finished look
Mill balanced of 100 percent validation ensures proper balance; minimizes vibration
Vehicle specific vane configurations of match oe; optimal cooling reduced fade less noise and increased pad life
Application specific iron of suppresses noise; keeps brakes running cool quiet and vibration free
Rotors meet sae standard for tensile strength of oe-matched; g3000 qualified material for structural integrity and maximum service life
Turned finish of installation ready; minimizes noise and improves responsiveness
Tightest lateral runout of 0002 or less for less pedal pulsation and brake noise; extended pad life
Minimal thickness variation of thickness variation less than 00004 less pedal pulsation and brake noise
Compatibility
2011-2018 Hyundai Elantra
Specifications
Color: Black
Rotor Material: Cast Iron
Rotor Diameter: 319.71mm (12.587)
Rotor Height: 47.117mm (1.855)
Nominal Thickness: 28.016mm (1.103)
Minimum Thickness: 26mm (1.02)
Lug Holes Quantity: 5
Lug Holes Size: 14.99mm (0.59)
.
**** PRICE: USD 63.91
Manufacturer : RAYBESTOS
Tags: RAYBESTOS
SKU: KSAO591861

↑ Start of page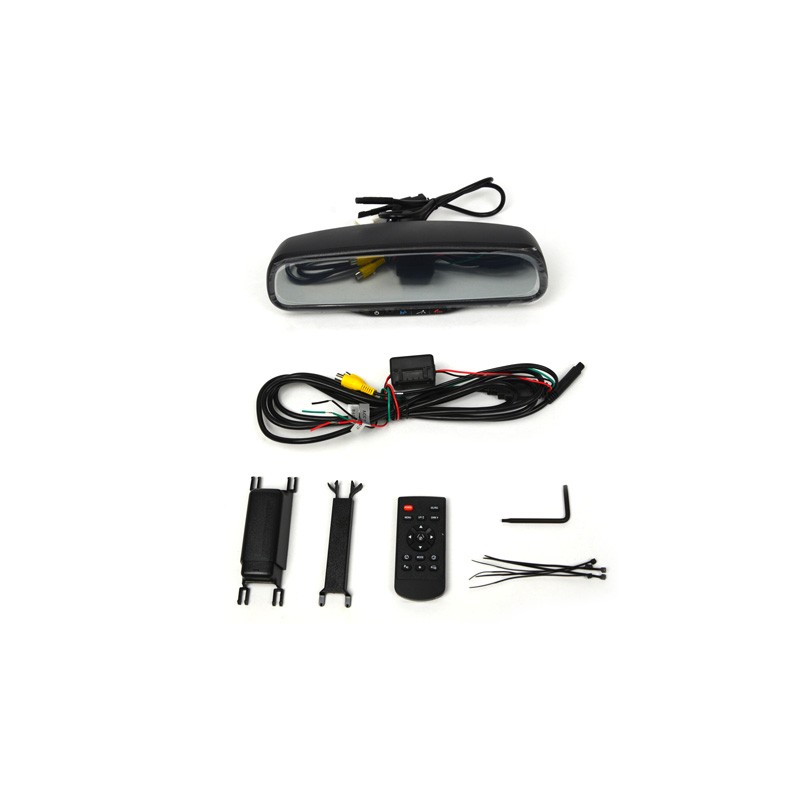 Brand Motion FLTW7693 4.3 in. Display Mirror with Bluelink
Sports & Recreation>Auto Accessories>M3 Mirrors
Product Catalog
Description : .

This rear view mirror is designed for Hyundai cars to retain blue link provides the driver with a view from the installed backup camera with its crystal clear 4.3 embedded LCD screen. When you put your vehicle into reverse the display will automatically turn on. When not in reverse the screen completely disappears letting you utilize the mirror portion.

This rear view mirror is designed for Hyundai cars to retain blue link provides the driver with a view from the installed backup camera with its crystal clear 4.3 embedded LCD screen. When you put your vehicle into reverse the display will automatically turn on. When not in reverse the screen completely disappears letting you utilize the mirror portion.

Features
Display Mirror with Bluelink
Bluelink equipped
Display on/off button
Bluelink equipped
Display on/off button
Specifications.
**** PRICE: USD 353.38
Manufacturer : Brand Motion
Tags: Brand Motion
SKU: KSAO599257

↑ Start of page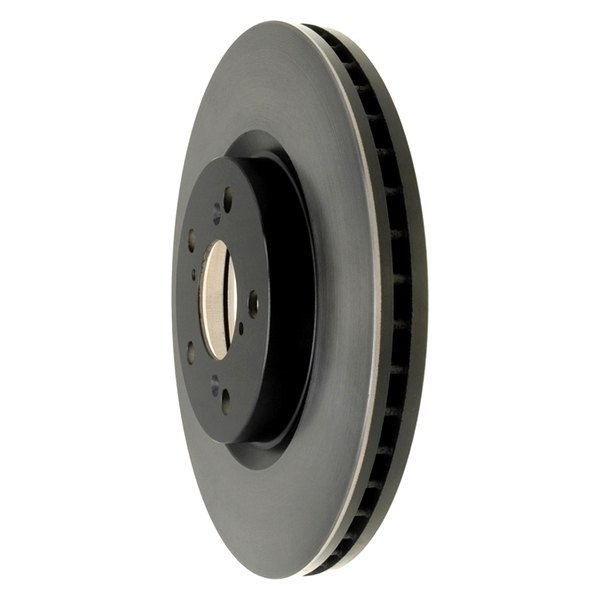 Raybestos 980897R Advanced Solid Brake Rotor for 2011-2018 Hyundai Elantra
Sports & Recreation>Auto Accessories>Auto Accessories
Product Catalog
Description : .

Adavanced technology rotors offer the best solution for noise-prone applications. Vehicle specific cooling vane configurations and application specific iron and combine to dampen noise and improve responsiveness for braking that s super smooth and ultra quiet.

Features
Advanced Solid Brake Rotor
Vehicle specific designs of match oe form fit and function; ultimate strength
Black fusion coating of improves appearance for a clean finished look
Mill balanced of 100 percent validation ensures proper balance; minimizes vibration
Vehicle specific vane configurations of match oe; optimal cooling reduced fade less noise and increased pad life
Application specific iron of suppresses noise; keeps brakes running cool quiet and vibration free
Rotors meet sae standard for tensile strength of oe-matched; g3000 qualified material for structural integrity and maximum service life
Turned finish of installation ready; minimizes noise and improves responsiveness
Tightest lateral runout of 0002 or less for less pedal pulsation and brake noise; extended pad life
Minimal thickness variation of thickness variation less than 00004 less pedal pulsation and brake noise
Compatibility
2011-2018 Hyundai Elantra
Specifications
Color: Black
Rotor Material: Cast Iron
Rotor Diameter: 319.71mm (12.587)
Rotor Height: 47.117mm (1.855)
Nominal Thickness: 28.016mm (1.103)
Minimum Thickness: 26mm (1.02)
Lug Holes Quantity: 5
Lug Holes Size: 14.99mm (0.59)
.
**** PRICE: USD 91.54
Manufacturer : RAYBESTOS
Tags: RAYBESTOS
SKU: KSAO591823

↑ Start of page



Ventshade V15-320052 2013-2018 Hyundai Santa Fe Bug Shield Smoke
Sports & Recreation>Auto Accessories>Auto Accessories
Product Catalog
Description : .

You can shop for Auto Accessories suiting your budget and taste from our exclusive collection that includes top quality products to enhance the style comfort and functionality of your vehicle.

Features
Utilizes 3m tape for simple installation
Constructed from durable acrylic
Shiny chrome finish
Low-profile streamlined fit
Scratch and impact resistant
Application
2013-2018 Hyundai Santa Fe
Specifications.
**** PRICE: USD 58.60
Manufacturer : Ventshade
Tags: Ventshade
SKU: KSAO569673

↑ Start of page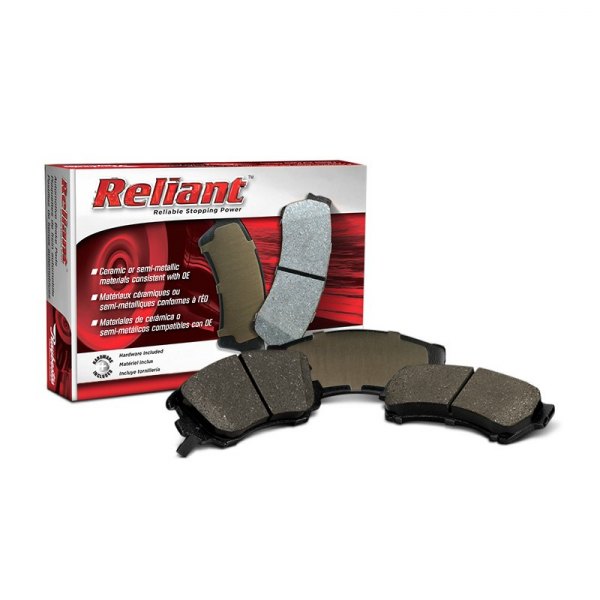 RM Brakes R53-MGD1157CH 2006-2008 Hyundai Accent Brake Pad Set
Sports & Recreation>Auto Accessories>Auto Accessories
Product Catalog
Description : .

You can shop for Auto Accessories suiting your budget and taste from our exclusive collection that includes top quality products to enhance the style comfort and functionality of your vehicle.

Persisting in credibility innovation and responsibility RM brakes is consistent to serving for customers with super-quality product.

Features
Mounting hardware included
Enhanced hybrid technology brake pads
Application.
**** PRICE: USD 41.88
Manufacturer : RM Brakes
Tags: RM Brakes
SKU: KSAO573027

↑ Start of page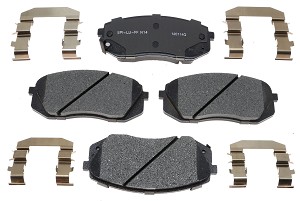 RM Brakes R53-MGD1295CH 2010-2015 Hyundai Tucson Brake Pad Set
Sports & Recreation>Auto Accessories>Auto Accessories
Product Catalog
Description : .

Persisting in credibility innovation and responsibility RM brakes is consistent to serving for customers with super-quality product.

Features
Mounting hardware included
Enhanced hybrid technology brake pads
Application
2010-2015 Hyundai Tucson
2014-2015 Kia Cadenza
2007-2010 Kia Rondo
2015-2018 Kia Soul EV
2011-2015 Kia Sportage
.
**** PRICE: USD 43.84
Manufacturer : RM Brakes
Tags: RM Brakes
SKU: KSAO573060

↑ Start of page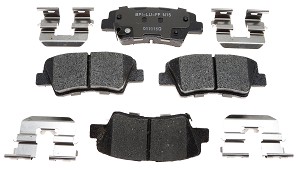 RM Brakes R53-MGD1313CH 2011-2011 Hyundai Accent Brake Pad Set
Sports & Recreation>Auto Accessories>Auto Accessories
Product Catalog
Description : .

Persisting in credibility innovation and responsibility RM brakes is consistent to serving for customers with super-quality product.

Features
Mounting hardware included
Enhanced hybrid technology brake pads
Application
2011-2011 Hyundai Accent
2010-2011 Hyundai Azera
2010-2010 Hyundai Elantra
2008-2010 Hyundai Sonata
2007-2009 Kia Amanti
2011-2012 Kia Optima
2010-2013 Kia Soul
.
**** PRICE: USD 34.52
Manufacturer : RM Brakes
Tags: RM Brakes
SKU: KSAO573063

↑ Start of page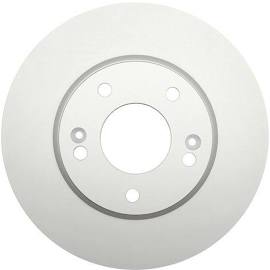 Raybestos R42-980897FZN 2011-2018 Hyundai Elantra Brake Rotor
Sports & Recreation>Auto Accessories>Auto Accessories
Product Catalog
Description : .

You can shop for Auto Accessories suiting your budget and taste from our exclusive collection that includes top quality products to enhance the style comfort and functionality of your vehicle.

Features
Professional grade brake rotor
Application
2011-2018 Hyundai Elantra
.
**** PRICE: USD 95.05
Manufacturer : RAYBESTOS
Tags: RAYBESTOS
SKU: KSAO572933

↑ Start of page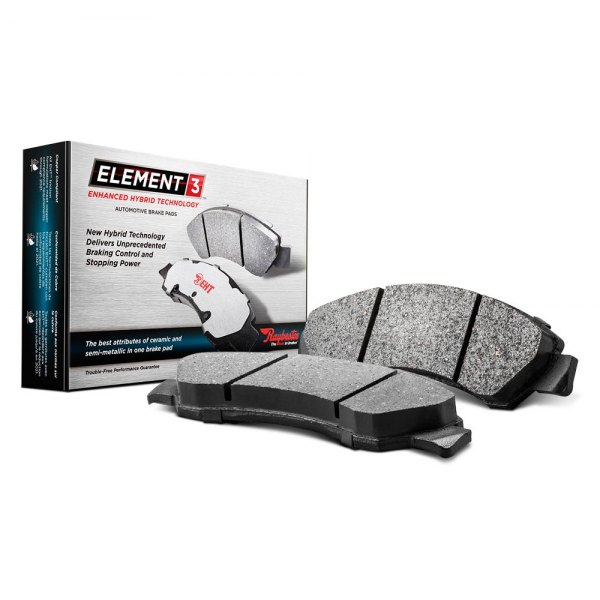 RM Brakes R53-EHT1544H 2012-2017 Hyundai Accent Brake Pad Set
Sports & Recreation>Auto Accessories>Auto Accessories
Product Catalog
Description : .

You can shop for Auto Accessories suiting your budget and taste from our exclusive collection that includes top quality products to enhance the style comfort and functionality of your vehicle.

Persisting in credibility innovation and responsibility RM brakes is consistent to serving for customers with super-quality product.

Features
Mounting hardware included
Enhanced hybrid technology brake pads
Application.
**** PRICE: USD 40.95
Manufacturer : RM Brakes
Tags: RM Brakes
SKU: KSAO572965

↑ Start of page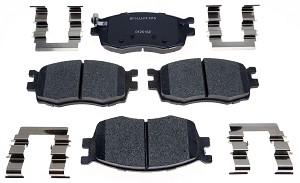 RM Brakes R53-MGD1156CH 2006-2011 Hyundai Accent Brake Pad Set
Sports & Recreation>Auto Accessories>Auto Accessories
Product Catalog
Description : .

Persisting in credibility innovation and responsibility RM brakes is consistent to serving for customers with super-quality product.

Features
Mounting hardware included
Enhanced hybrid technology brake pads
Application
2006-2011 Hyundai Accent
2006-2011 Kia Rio
2006-2011 Kia Rio5
.
**** PRICE: USD 41.98
Manufacturer : RM Brakes
Tags: RM Brakes
SKU: KSAO573026

↑ Start of page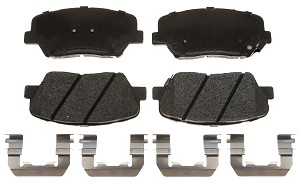 RM Brakes R53-MGD1432CH 2010-2012 Hyundai Santa Fe Brake Pad Set
Sports & Recreation>Auto Accessories>Auto Accessories
Product Catalog
Description : .

You can shop for Auto Accessories suiting your budget and taste from our exclusive collection that includes top quality products to enhance the style comfort and functionality of your vehicle.

Persisting in credibility innovation and responsibility RM brakes is consistent to serving for customers with super-quality product.

Features
Mounting hardware included
Enhanced hybrid technology brake pads
Application
2010-2012 Hyundai Santa Fe
2011-2015 Kia Sorento
.
**** PRICE: USD 37.67
Manufacturer : RM Brakes
Tags: RM Brakes
SKU: KSAO573090

↑ Start of page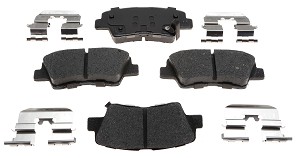 RM Brakes R53-MGD1445CH 2012-2014 Hyundai Azera Brake Pad Set
Sports & Recreation>Auto Accessories>Auto Accessories
Product Catalog
Description : .

Persisting in credibility innovation and responsibility RM brakes is consistent to serving for customers with super-quality product.

Features
Mounting hardware included
Enhanced hybrid technology brake pads
Application
2012-2014 Hyundai Azera
2011-2017 Hyundai Sonata
2013-2014 Kia Optima
.
**** PRICE: USD 35.10
Manufacturer : RM Brakes
Tags: RM Brakes
SKU: KSAO573093

↑ Start of page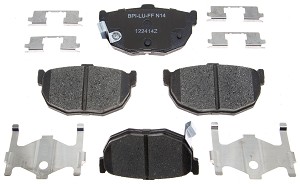 RM Brakes R53-MGD323ACH 1995-1995 Hyundai Elantra Brake Pad Set
Sports & Recreation>Auto Accessories>Auto Accessories
Product Catalog
Description : .

Persisting in credibility innovation and responsibility RM brakes is consistent to serving for customers with super-quality product.

Features
Mounting hardware included
Enhanced hybrid technology brake pads
Application
1995-1995 Hyundai Elantra
1997-2006 Hyundai Elantra
1997-2001 Hyundai Tiburon
2003-2008 Hyundai Tiburon
2004-2009 Kia Spectra
2005-2009 Kia Spectra5
.
**** PRICE: USD 37.15
Manufacturer : RM Brakes
Tags: RM Brakes
SKU: KSAO573124

↑ Start of page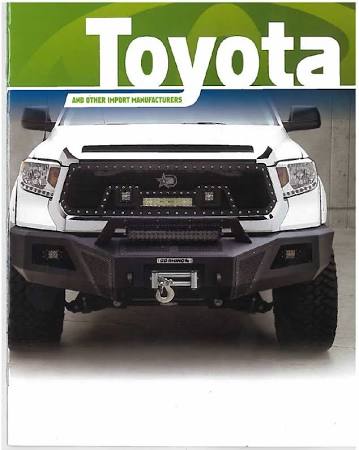 Auto Marketing XZ1-17IMPTTRKB 17VSC Keystone Catalog Vehicles Honda & Hyundai
Sports & Recreation>Auto Accessories>Auto Accessories
Product Catalog
Description : .

You can shop for Auto Accessories suiting your budget and taste from our exclusive collection that includes top quality products to enhance the style comfort and functionality of your vehicle.

Features
17vsc keystone catalog catalog vehicles honda & hyundai
.
**** PRICE: USD 86.98
Manufacturer : Auto Marketing
Tags: Auto Marketing
SKU: KSAO561372

↑ Start of page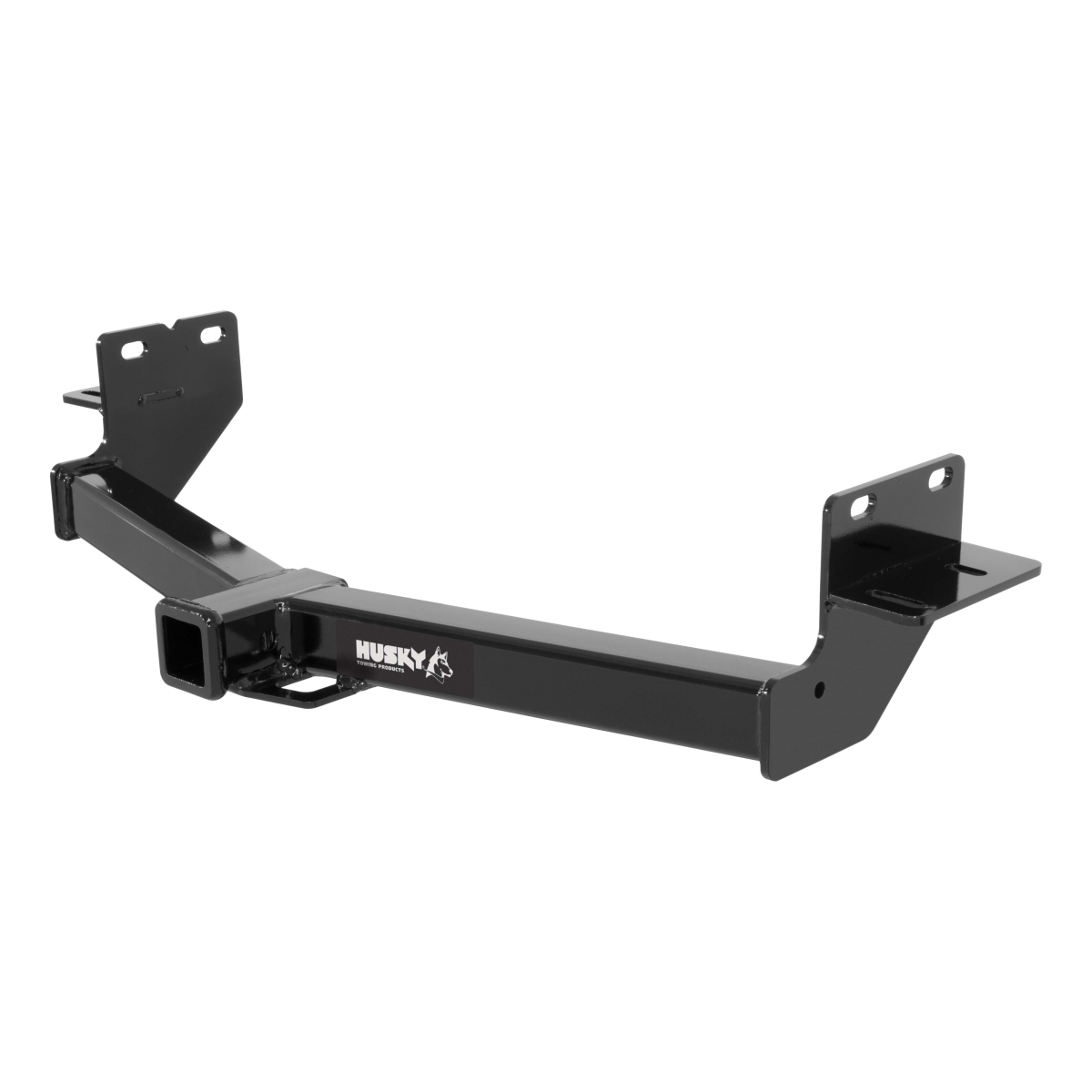 Husky Towing HUS-69559C Trailer Hitch Rear Class III for 2013-2018 Hyundai Santa Fe Black
Sports & Recreation>Auto Accessories
Product Catalog
Description : .Features
Trailer hitch rear class III
Compatability
2013-2018 Hyundai Santa Fe
Specifications
Color: Black
Material : Mild Steel
Class: III
Weight Carrying Capacity: 6000 lbs
Weight Carrying Tongue Weight: 900 lbs
Weight Distributing Capacity: 8000 lbs
Weight Distributing Tongue Weight: 900 lbs
.
**** PRICE: USD 237.69
Manufacturer : HUSKY TOWING
Tags: HUSKY TOWING
SKU: KSAO567095

↑ Start of page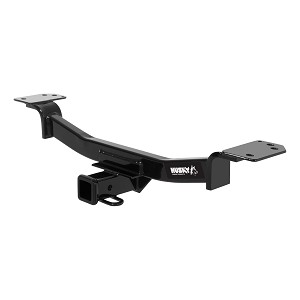 Husky Towing HUS-69594C Trailer Hitch Rear Class III for Hyundai Tucson Black
Sports & Recreation>Auto Accessories
Product Catalog
Description : .

You can shop for Auto Accessories suiting your budget and taste from our exclusive collection that includes top quality products to enhance the style comfort and functionality of your vehicle.

Features
Trailer hitch rear class III
CompatabilitySpecifications
Color: Black
Material : Mild Steel
Class: III
Weight Carrying Capacity: 3500 lbs
Weight Carrying Tongue Weight: 350 lbs
.
**** PRICE: USD 225.08
Manufacturer : HUSKY TOWING
Tags: HUSKY TOWING
SKU: KSAO567129

↑ Start of page

---

#32 << Previous Page - Page #1 - Next Page >> #2


PAGES : >> 1 | 2 | 3 | 4 | 5 | 6 | 7 | 8 | 9 | 10 | 11 | 12 | 13 | 14 | 15 | 16 | 17 | 18 | 19 | 20 | 21 | 22 | 23 | 24 | 25 | 26 | 27 | 28 | 29 | 30 | 31 | 32 | -
---