---

Nikon COOLPIXL810 Digital Camera 16.1MP/26x/LCD 3"/Black
Digital Cameras
Curacao Product Catalog
Description : 16.1-megapixel 1/2.3" CCD image sensor Captures high-resolution images up to 4608 x 3456 pixels.
26x optical zoom/4x digital zoom/104x total zoom Through a NIKKOR ED glass lens for precise zooming and accuracy. Side zoom lever optimizes your control over the optical zoom.
3" color TFT-LCD monitor With 5 levels of brightness adjustment for clear viewing of photos and HD movies. Antireflection coating allows for easy viewing even in bright light.
Dedicated movie record button Allows you to capture video clips up to 720p with stereo sound at the touch of a button.
Optical VR (Vibration Reduction) image stabilization Helps minimize the effects of camera shake for sharp, clear still images and movies. ISO up to 1600 for improved image capture in low-light conditions.
Smart Portrait System With Smile Timer automatically recognizes when a subject is smiling, to help you take quality pictures.
Scene modes Include auto, backlight, beach, close-up, copy, dusk/dawn, fireworks show, food, landscape, museum, night landscape, night portrait, panorama assist, party/indoor, pet portrait, portrait and more.
Continuous shooting options Help you take fast-action shots.
In-camera image editing Help you polish your images and include crop, D-lighting, rotate image, small picture and skin softening, which helps hide complexion imperfections.
White balance modes Include auto, cloudy, daylight, flash, fluorescent, incandescent and manual for achieving natural tones under different lighting conditions.
TTL auto flash with monitor preflashes With Blink Warning for taking pictures in a variety of conditions. Red-Eye Fix helps you achieve natural-looking eyes in portraits.
Various color options Include standard, vivid, cyanotype, nostalgic sepia and black and white to let you add a touch of creativity to your next photo or movie project.
Autofocus Features face priority and center options for clear photos.
Compatible memory formats Include Secure Digital, Secure Digital High Capacity and SDXC. HDMI output lets you share 3D images when connected to a 3DTV.
**** PRICE: USD 100
Manufacturer : Nikon
Tags:
SKU: 17D-B96-COOLPIXL810

↑ Start of page



Nikon D7000 DSLR Camera Kit 16.2MP / 3.0 X Optical Zoom / LCD 3.0" with Nikon 18-105mm DX VR Lens - Black
SLR's
Curacao Product Catalog
Description :
The Nikon 25474-2-KIT comes complete with a D7000 Black 16.2MP Digital SLR Camera with an AF-S DX NIKKOR 18-105mm f/3.5-5.6G ED Lens. The D700 includes 3.0 inch LCD Display, continuous shooting and breathtaking Full 1080p HD Movies with full time autofocus. You will experience stunning images with sharp resolution and smooth tonal gradation thanks to the 16.2MP DX-format CMOS image sensor. Take advantage of the wide ISO range of 100 to 6400 (expandable to 25,600) and incredibly low levels of noise. Expect your images tack-sharp and accurately exposed thanks to the camera's 39-point AF and Scene Recognition System and with an approx. 0.052-second release time lag and 6 frames-per-second shooting, you won't miss a moment.
Includes Free:
16GB Memory Card
DSLR Bag
Instructional DVD

**** PRICE: USD 900
Manufacturer : Nikon
Tags: Nikon D7000 DSLR Camera Kit with Nikon 18-105mm DX VR Lens, Nikon D7000 DSLR Camera, Nikon D7000 DSLR, Nikon D7000 DSLR with Nikon 18-105mm Lens, nikon d7000 with lens, camara srl nikon con lente, camara d7000, camara nikon con lente 18-105 mm, cámara nikon, Cámara SRL Nikon
SKU: 17S-B96-D7000/18200

↑ Start of page



Canon EF75300III USM Telephoto Zoom Lens for Canon SLR Cameras
Lenses
Curacao Product Catalog
Description :

This compact and lightweight EF 75-300mm telephoto zoom lens is ideal for shooting sports, portraits, and wildlife. The lens is distinguished by a newly developed micro ultra-sonic monitor (USM) that makes autofocusing quicker and quieter, along with an improved zoom mechanism that includes a silver ring on the front for a luxurious touch. The micro USM makes this version of the lens particularly suitable for applications that require a fast autofocus, such as sporting events or wildlife shoots.


**** PRICE: USD 250
Manufacturer : Canon
Tags: Canon EF75300III USM Telephoto Zoom Lens for Canon SLR Cameras, 082966214080, EF75300III, canon, lens for canon slr, lens canon, Telephoto Zoom Lens, lente canon para cámaras SLR, lente canon, lente, canon, lente de cámara
SKU: 17A-081-EF75300III

↑ Start of page



Vivitar DF293 LCD Zoom Swivel Flash for Canon
Bicycles
Curacao Product Catalog
Description :

The Vivitar DF-293 has the features that professional and amateur photographers need to take terrific pictures without a lot of fuss. This Vivitar shoe mount flash has an automatic shutter speed setting that lets the flash work in coordination with the camera, resulting in high-quality pictures. It also has DSLR autofocus and TTL metering for taking pictures in a hurry. This shoe mount flash even features an LCD display that will show zoom position for those who want to understand every detail of their photographs. The Vivitar DF-293 has a 28-85 mm lens coverage and a red focus beam that makes it easy to take pictures in low-light conditions.


**** PRICE: USD 80
Manufacturer : Vivitar
Tags: Vivitar DF293 LCD Zoom Swivel Flash for Canon, Vivitar DF293, LCD Zoom Swivel Flash for Canon, Flash for Canon,
SKU: 17A-402-VIVDF293CAN

↑ Start of page



Logitech C615 HD Portable Webcam
Webcam
Curacao Product Catalog
Description :

This Logitech HD webcam supports Full HD 1080p recording to give you videos like never before. It also allows you to hold 720p HD video chats. A premium autofocus mechanism in the Logitech C615 lets you stay in focus even at a distance of 10 cm. The fold-and-go design lets you carry this Logitech webcam around wherever you go. Compatible with Windows and Mac computers, the Logitech C615 is plug-and-play device that can be used straight out of the box. This Logitech HD webcam can also be used to take high resolution pictures up to 8 MP with software enhancement. Uploading pictures and videos to social networking sites like Facebook and Twitter is easy as this Logitech webcam lets you upload your media with a single click.


**** PRICE: USD 88
Manufacturer : Logitech
Tags: Logitech C615 HD Portable Webcam,Logitech C615, Portable Webcam, HD Portable Webcam, Logitech Webcam, Webcam
SKU: 0008G102CA

↑ Start of page



Sony Xperia™ J ST26A 4" / 4GB / 1GHz Cell Phone (Unlocked) - White
Unlocked Mobile Phones
Curacao Product Catalog
Description :

Designed for high quality mobile entertainment, the powerful Sony XPERIA J cell phone is a combination of style and utility. With a resolution of 854x480 pixels, the 4.0-inch capacitive touchscreen of the Sony XPERIA J smartphone ensures a rich visual output. An autofocus 5 MP camera with LED flash captures memorable moments of your life with great detail. With Android operating system, the Sony XPERIA J provides access to Google applications like Google talk and Gmail. Thanks to a 4 GB internal storage that can be expanded up to 32 GB, the Sony XPERIA J cell phone accommodates large number of video and music files. Supporting a range of audio formats such as MP3, MP4, SMF, and more, this white smartphone (unlocked) lets you listen to good quality music. For people who love playing games, the Sony XPERIA J offers 3D motion gaming to keep them hooked.


**** PRICE: USD 10
Manufacturer : Sony
Tags: Sony Xperia™ J ST26A 4" / 4GB / 1GHz Cell Phone (Unlocked) - White,Sony,Sony Xperia,Cell phone,Cell Phones,Phones,Unlocked Cell Phones,Unlocked Phones,Xperia J
SKU: 20T-P10-13951

↑ Start of page



Nikon D31002LENSKT Digital SLR Camera / 14.2 Megapixel / 18-55mm VR lens - Black
SLR's
Curacao Product Catalog
Description : The Nikon D3100 DSLR Camera is a compact, DX-format DSLR that features a 14.2MP CMOS sensor and EXPEED 2 image processor to produce high resolution imagery with impressive low-light sensitivity to an expanded ISO 12800. Full HD 1080p video recording is supported at 24 fps and continuous autofocus is also available while recording, or when working in live view, with the full-time servo AF-F focusing mode. For controlling the look and feel of imagery, Active D-Lighting and Picture Control settings help to clearly render difficult lighting scenes and also give you the ability to refine the appearance over six different settings.
**** PRICE: USD 300
Manufacturer : Nikon
Tags: cameras, compact system cameras, digital cameras, professional slrs, camcorders, slrs, camera, curacao,Nikon D31002LENSKT Digital SLR Camera / 14.2 Megapixel / 18-55mm VR lens - Black,Nikon,Nikon Cameras,Nikon Camera,Digital SLR Camera
SKU: 17S-B96-D31002LENSKT

↑ Start of page



Samsung Galaxy S5 Mini Duos G800HBLK 4.5" / 16GB / 1.4GHz Cell Phone (Unlocked) - Black
Electronics
Curacao Product Catalog
Description :

Powerful performance and durable construction are combined in the black Samsung Galaxy S5 Mini Duos SM-G800H 16GB Smartphone. Built-in dual micro SIM slots give you the ability to have two separate phone numbers on the same device. This device is powered by a quad-core 1.4 GHz ARM Cortex A7 processor and has 1.5GB of RAM. This smartphone has 16GB of storage and features a microSDXC slot, which supports cards up to 64GB for additional storage capacity. The integrated micro-USB 2.0 interface allows you to connect the device for mass-storage purposes and also serves as a charging port.

The Samsung Galaxy S5 mini Duos has a 4.5" Super AMOLED screen, which is designed to produce robust images and color depth. The screen's HD 1280 x 720 resolution allows you to view high-resolution images. This smartphone is also well equipped for picture taking and video chatting, with a 2.1-megapixel front camera and an 8-megapixel rear camera. Autofocus is built-in and there is an LED flash on the rear of the device for taking pictures in low-light situations.

This smartphone incorporates 802.11n Wi-Fi for high-speed Internet connectivity and Bluetooth 4.0 for pairing with other Bluetooth-enabled devices. GPS with GLONASS is also on-board for using Google Location and Maps services. The Samsung Galaxy S5 mini Duos has a rechargeable 2100mAh battery that can deliver up to 10 hours of talktime, and up to 47 hours of music playback.


**** PRICE: USD 140
Manufacturer : Samsung
Tags: Samsung Galaxy S5 Mini Duos G800HBLK 4.5" / 16GB / 1.4GHz Cell Phone (Unlocked) - Black,samsung,samsung phone,Samsung Galaxy S5,Samsung Galaxy S5 Mini Duos,min duos,16gb phone,unlocked phone,cell phone,phone
SKU: 20T-VG7-G800HBLK

↑ Start of page



Nikon 18200VRII DX NIKKOR 18-200mm f/3.5-5.6G ED VR II Lens
Lenses
Curacao Product Catalog
Description :

The AF-S DX NIKKOR 18-200mm f/3.5-5.6G ED VR II Lens from Nikon is a one-lens solution for DX-format DSLRs. Its wide angle to telephoto focal range with the 35mm focal length equivalence of 27-300mm gives photographers a versatile tool to get the shot without having to switch lenses. It is engineered with superior quality ED (Extra-low Dispersion) elements yielding sharpness and color correction without distortion, even at wide apertures. Additionally, this zoom is constructed with three aspherical lens elements and a circular 7-blade diaphragm which renders captured images with natural-looking out-of-focus elements. NIkon's Super Integrated Lens Coating enhances light transmission through the lens and reduces flare and ghosting.

VR (Vibration Reduction) II image stabilization compensates against the blur caused by camera shake and allows shooting up to 3.5 shutter speed stops slower than with non-VR II lenses. This enables handheld shooting at telephoto lengths and in low light with less blur. The internal focusing (IF) lens incorporates Nikon's Silent Wave Motor (SWM) to provide smooth, silent, fast and accurate auto focusing. Autofocus (A) or manual (M) modes can easily be selected with a focus mode switch, and manual override function allows the shooter to manually focus even in AF mode.


**** PRICE: USD 700
Manufacturer : Nikon
Tags: Nikon 18200VRII DX NIKKOR 18-200mm f/3.5-5.6G ED VR II Lens, nikon, nikon lens, lens, camera lens, nikon VR II Lens, 18-200mm f/3.5-5.6G ED VR II Lens
SKU: 17A-B96-18200VRII

↑ Start of page



Nikon 40MM/MICRO 40mm f/2.8G AF-S DX Micro-Nikkor Lens
Lenses
Curacao Product Catalog
Description :

The 40mm f/2.8G AF-S DX Micro-Nikkor Lens from Nikon is a superb carry-it-everywhere, jack-of-all-trades lens for your Nikon DX camera. The focal length (equivalent to 60mm in FX or 35mm format) gives it the versatility to capture portraits, street shots and landscape photos without breaking a sweat. And the light weight (9.9 oz/280 g) means you'll actually carry it around with you, greatly increasing the chance that you'll get a great photo.

Continuous quiet autofocus from infinity to 6.4 inches, and quick switching from autofocus to manual focus and back will keep you from missing any photo opportunities. The 7-blade diaphragm delivers a lovely, natural-looking background blur (known as bokeh), and Nikon's lens coating gives you reduced lens flare and improved color consistency. Take a close look at this lens--it could be your new best photo friend.


**** PRICE: USD 320
Manufacturer : Nikon
Tags: Nikon 40MM/MICRO 40mm f/2.8G AF-S DX Micro-Nikkor Lens, nikon, Nikon 40MM/MICRO, 40mm f/2.8G AF-S DX Micro-Nikkor Lens, nikon lens, lens, camera lens, camera, camera accessories
SKU: 17A-B96-40MM/MICRO

↑ Start of page



Nikon 55200VRII DX NIKKOR 55-200mm f/4-5.6G ED VR II Lens
Lenses
Curacao Product Catalog
Description :

The Nikon AF-S DX NIKKOR 55-200mm f/4-5.6G ED VR II Lens is a versatile and compact telephoto zoom lens that is well-suited for portraiture, sports, or wildlife photography. When placed on a Nikon DX camera, it offers an angle of view equivalent to that of a 82-300mm lens on a full-frame 35mm digital camera. When paired with a Nikon DX 18-55mm lens, seamless wide angle to telephoto capability is obtained.

A Silent Wave Motor is utilized for fast and quiet autofocusing, while Vibration Reduction stabilizes optics within the lens to allow the user or camera to set shutter speed up to 4 stops slower than would otherwise be possible before camera shake becomes apparent within the image. With Vibration Reduction, sharper results can be expected while photographing under low light, recording HD video, or when deliberately using slow shutter speeds. Picture quality is further ensured by Extra-Low Dispersion (ED) glass which minimizes optical distortion, while Super Integrated Coating minimizes ghosting and flare to provide high contrast and vivid results even under challenging lighting conditions.


**** PRICE: USD 400
Manufacturer : Nikon
Tags: Nikon 55200VRII DX NIKKOR 55-200mm f/4-5.6G ED VR II Lens, nikon, nikon lens, lens, camera lens, camera, camera accessories
SKU: 17A-B96-55200VRII

↑ Start of page



Samsung Galaxy A3 Duos A300H LTE 4.5" / 16GB / 1.2GHz Cell Phone (Factory Unlocked) - Pearl White
Unlocked Mobile Phones
Curacao Product Catalog
Description :

The pearl white Samsung Galaxy A3 Duos SM-A300H 16GB Smartphone delivers powerful performance in a sleek full-metal uni-body design. Built-in dual SIM card slots give you the ability to have two separate phone numbers on the same device. One of the SIM card slots also accepts microSDXC cards up to 64GB. This device is powered by a quad-core 1.2 GHz ARM Cortex A53 processor and has 1GB of RAM. It also features a 16GB storage capacity.

The Samsung Galaxy A3 Duos has a 4.5" Super AMOLED screen, which is designed to produce robust images and color depth. The screen's qHD 960 x 540 resolution allows you to view high-resolution images. This smartphone is also well equipped for picture taking and video chatting, with a 5-megapixel front camera and an 8-megapixel rear camera. Autofocus is built-in and there is an LED flash on the rear of the device for taking pictures in low-light situations.

This smartphone incorporates dual-band Wi-Fi for high-speed Internet connectivity and Bluetooth 4.0 for pairing with other Bluetooth-enabled devices. A-GPS with GLONASS is also on-board for using Google Location and Maps services. The Samsung Galaxy A3 Duos has a non-removable 1900mAh battery that can deliver hours of use before charging is required.


**** PRICE: USD 200
Manufacturer : Samsung
Tags: Samsung Galaxy A3 Duos A300H LTE 4.5" / 16GB / 1.2GHz Cell Phone (Factory Unlocked) - Pearl White, samsung, Samsung Galaxy A3, Samsung Galaxy A3 Duos, Samsung Galaxy A3 Duos A300H, phone, cell phone, unlocked phone, 16bg phone
SKU: 20T-VG7-A300WHITE

↑ Start of page



Nikon 1 J5 Mirrorless Digital Camera / 20.8MP / 10-30mm Lens - Black
Digital Cameras
Curacao Product Catalog
Description :

Blending speed, versatility, and image quality, the black Nikon 1 J5 is a sleek mirrorless digital camera designed for the multimedia photographer on-the-go. Featuring a 20.8MP CX-format BSI CMOS sensor and EXPEED 5A image processor, the J5 is capable of recording up to 20 fps with continuous autofocus as well as UHD 2160p/15 or Full HD 1080p/60 video. A top sensitivity of ISO 12800 benefits working in difficult lighting conditions while the BSI design of sensor helps to achieve greater image clarity with reduced noise levels and the omission of an optical low-pass filter further contributes to a high degree of sharpness and resolution. Complementing the imaging assets, the 1 J5 is also characterized by a revamped, retro-inspired body design featuring a 3.0" 1,037k-dot touchscreen LCD that tilts 180° upward for prime selfie compositions. Additionally, snapbridge Wi-Fi connectivity with NFC also allows for instant wireless image sharing and remote camera control from mobile devices.

Complementing the imaging capabilities, the 1 J5's speed is further carried over to the hybrid focusing system that utilizes both contrast- and phase-detection methods for greater accuracy and subject tracking performance. A dedicated Sport Mode helps to optimize camera settings for faster, more intuitive handling and, in contrast, in-camera time lapse shooting is also possible.

Included with the camera body is the 1 NIKKOR VR 10-30mm f/3.5-5.6 PD-ZOOM lens, which provides a 27-81mm equivalent focal length range. This wide-angle to short-telephoto lens features a Power-Drive zoom mechanism, for quick, smooth control and VR image stabilization to suppress the effects of camera shake.


**** PRICE: USD 500
Manufacturer : Nikon
Tags: Nikon 1 J5 Mirrorless Digital Camera / 20.8MP / 10-30mm Lens - Black, nikon, digital camera, camera, Nikon 1 J5 Mirrorless
SKU: 17I-B96-J5BLK/1030

↑ Start of page



Nikon 1 J5 Mirrorless Digital Camera / 20.8MP / 10-30mm Lens - Silver
Digital Cameras
Curacao Product Catalog
Description :

Blending speed, versatility, and image quality, the silver Nikon 1 J5 is a sleek mirrorless digital camera designed for the multimedia photographer on-the-go. Featuring a 20.8MP CX-format BSI CMOS sensor and EXPEED 5A image processor, the J5 is capable of recording up to 20 fps with continuous autofocus as well as UHD 2160p/15 or Full HD 1080p/60 video. A top sensitivity of ISO 12800 benefits working in difficult lighting conditions while the BSI design of sensor helps to achieve greater image clarity with reduced noise levels and the omission of an optical low-pass filter further contributes to a high degree of sharpness and resolution. Complementing the imaging assets, the 1 J5 is also characterized by a revamped, retro-inspired body design featuring a 3.0" 1,037k-dot touchscreen LCD that tilts 180° upward for prime selfie compositions. Additionally, snapbridge Wi-Fi connectivity with NFC also allows for instant wireless image sharing and remote camera control from mobile devices.

Complementing the imaging capabilities, the 1 J5's speed is further carried over to the hybrid focusing system that utilizes both contrast- and phase-detection methods for greater accuracy and subject tracking performance. A dedicated Sport Mode helps to optimize camera settings for faster, more intuitive handling and, in contrast, in-camera time lapse shooting is also possible.

Included with the camera body is the 1 NIKKOR VR 10-30mm f/3.5-5.6 PD-ZOOM lens, which provides a 27-81mm equivalent focal length range. This wide-angle to short-telephoto lens features a Power-Drive zoom mechanism, for quick, smooth control and VR image stabilization to suppress the effects of camera shake.


**** PRICE: USD 500
Manufacturer : Nikon
Tags: Nikon 1 J5 Mirrorless Digital Camera / 20.8MP / 10-30mm Lens - Silver, digital camera, camera, nikon camera, nikon, Mirrorless Digital Camera, Nikon 1 J5, silver camera
SKU: 17I-B96-J5SLVR/1030

↑ Start of page



Microsoft Surface Book Multi-Touch 2-in-1 Notebook 13.5" / 8GB RAM / 128GB SSD - Silver
Netbooks
Curacao Product Catalog
Description :

The silver Microsoft 13.5" Surface Book Multi-Touch 2-in-1 Notebook is a high-performance laptop/tablet hybrid with power and versatility. The Surface Book packs an Intel 6th gen (Skylake) dual-core processor into a magnesium casing with a silver finish. Use the tactile keyboard and touchpad to stay productive. You can also detach the screen from the dock and use the Surface Book as a tablet. The included Surface Pen provides added precision thanks to its 1024 levels of pressure sensitivity.; With a 13.5" PixelSense display, the Surface Book features a 3000 x 2000 screen resolution (267 ppi) and a 3:2 aspect ratio. The display is also a 10-point touch support so you can take full advantage of the multi-touch gestures incorporated into Windows 10 Pro. If you want to output video to an external display, you can use the mini DisplayPort.; The system is powered by a dual-core 6th generation (Skylake) 2.4 GHz Intel Core i5-6300U processor with integrated Intel HD Graphics 520. It also has 8GB of RAM, a 128GB solid state drive, an SD media card slot, 802.11ac Wi-Fi, Bluetooth 4.0, a 5MP front-facing camera, an 8MP rear-facing camera with autofocus and 1080p HD video recording, and dual integrated microphones. There are also built-in front-facing stereo speakers with Dolby audio. Windows 10 Pro is the installed operating system.


**** PRICE: USD 1500
Manufacturer : Microsoft
Tags: Microsoft Surface Book Multi-Touch 2-in-1 Notebook 13.5" / 8GB RAM / 128 GB - Silver, microsoft, surface book, computers, tablets, 2-in-1 notebook
SKU: 33I-706-CR9/00001

↑ Start of page



Canon EOS Rebel SL1 DSLR Camera with 18-55mm Lens - Black
SLR's
Curacao Product Catalog
Description :

The black EOS Rebel SL1 DSLR Camera with 18-55mm Lens from Canon is a lightweight APS-C format digital SLR camera with an 18MP CMOS sensor and the DIGIC 5 image processor. It is combined with the 18-55mm f/3.5-5.6 lens for an effective range of wide-angle to standard focal length shooting options.

The EOS SL1 provides sharp details, accurate colors and low-noise imaging in compact form factor with easy to use interface. A 9-point autofocus system provides fast focusing when shooting with the viewfinder and Hybrid CMOS AF II increases autofocus speed and accuracy when shooting in Live View. The Rebel SL1 can continuously shoot up to 4 fps and its wide ISO range of 100-12800 (expandable to 25600) allows for confident shooting in bright and low light situations.

A 3.0" Clear View II touchscreen LCD with 1,040k-dot resolution provides composition and playback viewing. Its intuitive touchscreen operation includes multi-touch operation with direct access to functions for settings changes and Touch Autofocus. Smudge-resistant coating keeps the monitor clear, even in bright sunlight. An optical viewfinder with 0.87x magnification is also available for stable eye-level composition.

Full HD 1080p at 30 fps and 24 fps is supported with Movie Servo for continuous autofocus during shooting. Manual exposure is provided in video mode and 60 fps is possible when shooting at 720p HD. A built-in mono microphone with manual audio level adjustment is provided, and Video Snapshot with editing is supported.

Scene Intelligent Auto Mode automatically makes the optimal camera adjustments based on scene recognition and improved scene detection is particularly helpful when shooting night scenes. Advanced imaging features such as Effect Shot mode and background Simulation are available and Creative Filters add expressive touches to your images and can even be viewed in real time during Live View shooting. Special Scene Modes including Kids, Food and Candlelight let you set the type of shot you want and have the camera do the rest.

The EOS Rebel SL1 is compatible with the full line of Canon EF and EF-S lenses. It is paired here with the EF-S 18-55mm f/3.5-5.6 IS STM lens which offers wide-angle to standard length shooting capability specifically designed for APS-C cameras. It is equivalent to a 28.8-88mm focal length in the 35mm format and its minimum focus distance is 9.8". This lens features Canon's Optical Image Stabilization system, providing 4-stops of compensation against the blur caused by slow shutter speeds when shooting hand-held in low light or at longer focal lengths. An internal focusing system provides fast autofocus and with a Stepping Motor (STM) and six group zoom system it supports the Rebel SL1's Movie Servo AF feature for smooth and quiet continuous autofocus during video recording. Manual focus override is possible. A high precision aspherical lens reduces chromatic aberration throughout the zoom range for sharp imaging and Canon lens coatings provide accurate color balance and minimal ghosting and flare.


**** PRICE: USD 700
Manufacturer : Canon
Tags: Canon EOS Rebel SL1 DSLR Camera with 18-55mm Lens - Black, canon, canon camera, dslr camera, Canon EOS Rebel SL1
SKU: 17S-081-REBLSL1/1855

↑ Start of page



Samsung Galaxy Tab S2 SM/T713NZKEX Multi-Touch Tablet 8" / 3GB RAM / 32GB HDD - Black
Tablets & iPads
Curacao Product Catalog
Description : Combine powerful performance and wireless connectivity with the black 32GB Galaxy Tab S2 Multi-Touch 8" Wi-Fi Tablet from Samsung. This tablet features a Qualcomm octa-core chipset, which consists of 1.8 GHz and 1.2 GHz quad-core processors, and has 3GB of RAM. This system also has 32GB of built-in storage and adds a microSD slot for additional storage; the microSD slot supports microSDXC cards up to 128GB. For high-speed Internet connectivity, dual-band 802.11a/b/g/n/ac Wi-Fi with MIMO technology is built-in. Bluetooth 4.1 connectivity is also integrated for pairing with other Bluetooth-enabled devices.

This Samsung Galaxy Tab S2 features a 8" Super AMOLED touchscreen display with a QXGA 2048 x 1536 native resolution for viewing detailed high-definition content. The onboard front facing 2.1-megapixel fixed focus and rear 8-megapixel autofocus cameras allow you take pictures of yourself and the world around you. There's also a fingerprint reader on the tablet, which allows you to secure the device with the swipe of a finger.

A micro-USB 2.0 interface is onboard for mass storage connections and charging the device; a USB cable and charger are included. The internal 4000mAh battery is designed to offer hours of enjoyment before recharging is needed. The Galaxy Tab S2 comes with the Android 6.0 Marshmallow operating system, this operation system is designed for fluid and intuitive multi-touch navigation. This device also features GPS with GLONASS, which allows you to use Google's location based services, including turn-by-turn GPS navigation.
**** PRICE: USD 400
Manufacturer : Samsung
Tags: Samsung Galaxy Tab S2 SM/T713NZKEX Multi-Touch Tablet 8" / 3GB RAM / 32GB HDD - Black, samsung, Samsung SM/T713NZKEX Galaxy Tab S2, galaxy tab s2, tablet, computers, notebook, laptop
SKU: 25L-863-SM/T713NZKEX

↑ Start of page



Samsung Galaxy Tab S2 SM/T713NZWEX Multi-Touch Tablet 8" / 3GB RAM / 32GB HDD - White
Tablets & iPads
Curacao Product Catalog
Description : Combine powerful performance and wireless connectivity with the white 32GB Galaxy Tab S2 Multi-Touch 8" Wi-Fi Tablet from Samsung. This tablet features a Qualcomm octa-core chipset, which consists of 1.8 GHz and 1.2 GHz quad-core processors, and has 3GB of RAM. This system also has 32GB of built-in storage and adds a microSD slot for additional storage; the microSD slot supports microSDXC cards up to 128GB. For high-speed Internet connectivity, dual-band 802.11a/b/g/n/ac Wi-Fi with MIMO technology is built-in. Bluetooth 4.1 connectivity is also integrated for pairing with other Bluetooth-enabled devices.

This Samsung Galaxy Tab S2 features a 8" Super AMOLED touchscreen display with a QXGA 2048 x 1536 screen resolution for viewing detailed high-definition content. The onboard front facing 2.1-megapixel fixed focus and rear 8-megapixel autofocus cameras allow you take pictures of yourself and the world around you. There's also a fingerprint reader on the tablet, which allows you to secure the device with the swipe of a finger.

A micro-USB 2.0 interface is onboard for mass storage connections and charging the device; a USB cable and charger are included. The internal 4000mAh battery is designed to offer hours of enjoyment before recharging is needed. The Galaxy Tab S2 comes with the Android 6.0 Marshmallow operating system, this operation system is designed for fluid and intuitive multi-touch navigation. This device also features GPS with GLONASS, which allows you to use Google's location based services, including turn-by-turn GPS navigation.
**** PRICE: USD 400
Manufacturer : Samsung
Tags: Samsung SM/T713NZWEX Galaxy Tab S2 Multi-Touch Tablet 8" / 3GB RAM / 32GB HDD - White, samsung, samsung tablet, tablet, 8" tablet, galaxy tab s2, 32gb tablet
SKU: 25L-863-SM/T713NZWEX

↑ Start of page



Samsung SM/T813NZDEX Galaxy Tab S2 Multi-Touch Tablet 9.7" / 3GB RAM / 32GB HDD - Gold
Tablets & iPads
Curacao Product Catalog
Description : Combine powerful performance and wireless connectivity with the gold 32GB Galaxy Tab S2 Multi-Touch 9.7" Wi-Fi Tablet from Samsung. This tablet features a Qualcomm octa-core chipset, which consists of 1.8 GHz and 1.2 GHz quad-core processors, and has 3GB of RAM. This system also has 32GB of built-in storage and adds a microSD slot for additional storage; the microSD slot supports microSDXC cards up to 128GB. For high-speed Internet connectivity, dual-band 802.11a/b/g/n/ac Wi-Fi with MIMO technology is built-in. Bluetooth 4.1 connectivity is also integrated for pairing with other Bluetooth-enabled devices.

This Samsung Galaxy Tab S2 features a 9.7" Super AMOLED touchscreen display with a QXGA 2048 x 1536 native resolution for viewing detailed high-definition content. The onboard front facing 2.1-megapixel fixed focus and rear 8-megapixel autofocus cameras allow you take pictures of yourself and the world around you. There's also a fingerprint reader on the tablet, which allows you to secure the device with the swipe of a finger.

A micro-USB 2.0 interface is onboard for mass storage connections and charging the device; a USB cable and charger are included. The internal 5870mAh battery is designed to offer hours of enjoyment before recharging is needed. The Galaxy Tab S2 comes with the Android 6.0 Marshmallow operating system, this operation system is designed for fluid and intuitive multi-touch navigation. This device also features GPS with GLONASS, which allows you to use Google's location based services, including turn-by-turn GPS navigation.
**** PRICE: USD 500
Manufacturer : Samsung
Tags: Samsung SM/T813NZDEX Galaxy Tab S2 Multi-Touch Tablet 9.7" / 3GB RAM / 32GB HDD - Gold, samsung, tablet, samsung tablet, galaxy tab s2, computers
SKU: 25L-863-SM/T813NZDEX

↑ Start of page



Samsung Galaxy Tab S2 SM/T813NZKEX Multi-Touch Tablet 9.7" / 3GB RAM / 32GB HDD - Black
Tablets & iPads
Curacao Product Catalog
Description : Combine powerful performance and wireless connectivity with the black 32GB Galaxy Tab S2 Multi-Touch 9.7" Wi-Fi Tablet from Samsung. This tablet features a Qualcomm octa-core chipset, which consists of 1.8 GHz and 1.2 GHz quad-core processors, and has 3GB of RAM. This system also has 32GB of built-in storage and adds a microSD slot for additional storage; the microSD slot supports microSDXC cards up to 128GB. For high-speed Internet connectivity, dual-band 802.11a/b/g/n/ac Wi-Fi with MIMO technology is built-in. Bluetooth 4.1 connectivity is also integrated for pairing with other Bluetooth-enabled devices.

This Samsung Galaxy Tab S2 features a 9.7" Super AMOLED touchscreen display with a QXGA 2048 x 1536 native resolution for viewing detailed high-definition content. The onboard front facing 2.1-megapixel fixed focus and rear 8-megapixel autofocus cameras allow you take pictures of yourself and the world around you. There's also a fingerprint reader on the tablet, which allows you to secure the device with the swipe of a finger.

A micro-USB 2.0 interface is onboard for mass storage connections and charging the device; a USB cable and charger are included. The internal 5870mAh battery is designed to offer hours of enjoyment before recharging is needed. The Galaxy Tab S2 comes with the Android 6.0 Marshmallow operating system, this operation system is designed for fluid and intuitive multi-touch navigation. This device also features GPS with GLONASS, which allows you to use Google's location based services, including turn-by-turn GPS navigation.
**** PRICE: USD 500
Manufacturer : Samsung
Tags: Samsung SM/T813NZKEX Galaxy Tab S2 Multi-Touch Tablet 9.7" / 3GB RAM / 32GB HDD - Black, samsung, samsung tablet, tablet, computers, 32gb tablet, 9.7" tablet, samsung galaxy tab s2
SKU: 25L-863-SM/T813NZKEX

↑ Start of page



Samsung SM/T813NZWEX Galaxy Tab S2 Multi-Touch Tablet 9.7" / 3GB RAM / 32GB HDD - White
Tablets & iPads
Curacao Product Catalog
Description : Combine powerful performance and wireless connectivity with the white 32GB Galaxy Tab S2 Multi-Touch 9.7" Wi-Fi Tablet from Samsung. This tablet features a Qualcomm octa-core chipset, which consists of 1.8 GHz and 1.2 GHz quad-core processors, and has 3GB of RAM. This system also has 32GB of built-in storage and adds a microSD slot for additional storage; the microSD slot supports microSDXC cards up to 128GB. For high-speed Internet connectivity, dual-band 802.11a/b/g/n/ac Wi-Fi with MIMO technology is built-in. Bluetooth 4.1 connectivity is also integrated for pairing with other Bluetooth-enabled devices.

This Samsung Galaxy Tab S2 features a 9.7" Super AMOLED touchscreen display with a QXGA 2048 x 1536 native resolution for viewing detailed high-definition content. The onboard front facing 2.1-megapixel fixed focus and rear 8-megapixel autofocus cameras allow you take pictures of yourself and the world around you. There's also a fingerprint reader on the tablet, which allows you to secure the device with the swipe of a finger.

A micro-USB 2.0 interface is onboard for mass storage connections and charging the device; a USB cable and charger are included. The internal 5870mAh battery is designed to offer hours of enjoyment before recharging is needed. The Galaxy Tab S2 comes with the Android 6.0 Marshmallow operating system, this operation system is designed for fluid and intuitive multi-touch navigation. This device also features GPS with GLONASS, which allows you to use Google's location based services, including turn-by-turn GPS navigation.
**** PRICE: USD 500
Manufacturer : Samsung
Tags: Samsung SM/T813NZWEX Galaxy Tab S2 Multi-Touch Tablet 9.7" / 3GB RAM / 32GB HDD - White, samsung, samsung tablet, tablet, 32gb tablet, 9.7" tablet, samsung galaxy tab s2
SKU: 25L-863-SM/T813NZWEX

↑ Start of page



Canon REBLT6I/1855 DSLR Camera 24.2 Megapixel with EF-S 18-55mm Lens - Black
SLR's
Curacao Product Catalog
Description : Packing a high resolution 24.2-megapixel CMOS sensor and the DIGIC 6 Image Processor into a compact body is the EOS Rebel T6i DSLR Camera with 18-55mm Lens from Canon, which includes a versatile standard zoom lens useful for stills and video. This system enables shooting in a wide variety of conditions, from bright sunlight to dim indoor scenarios due to ISO performance of up to 12,800, which can be expanded to 25,600. The APS-C camera also has built-in Wi-Fi connectivity with NFC that allows for wireless transfer of images and video to social networks and cloud storage via the Camera Connect mobile app. Also, NFC enables fast connection to mobile devices as well as the CS100 Connect Station.
Full HD video in MP4 format is possible with the T6i in addition to stills and it has Hybrid CMOS AF III for fast, accurate autofocus during movie shooting and during Live View. A vari-angle 3.0" 1.04M-dot ClearView II touchscreen LCD monitor on the rear of the camera allows for versatile positioning of the camera and clear viewing, even outdoors. Additionally, the EOS scene analysis system can detect near-infrared light and flickering light sources to provide the best information for metering the scene.
High speed continuous shooting at up to 5 fps ensures you will not miss a shot during fast action and this is benefited by the use of a 19-point all cross-type autofocus system. Creative filters are also available for preset looks for your photos and videos.
**** PRICE: USD 900
Manufacturer : Canon
Tags:
SKU: 17S-081-REBLT6I/1855

↑ Start of page



Tamron Auto Focus 18-270mm f/3.5-6.3 Di II VC PZD AF Lens for Canon
Lenses
Curacao Product Catalog
Description : The Tamron AF18-270mm f/3.5-6.3 Di-II VC PZD AF Lens for Canon is a 15x high power zoom lens designed exclusively for digital SLR cameras using the more compact (APS-C) digital size image sensors. The focal length of this lens is equivalent to approx. 28-419mm in 35mm format. Designed as an "all-in-one" lens, it will meet almost all photographic opportunities without changing lenses.
The addition of PZD (Piezo Drive) ultrasonic autofocus motor helps make this lens lighter, shorter and slimmer than any previous lens in this category, and provides faster, quieter auto-focusing.
**** PRICE: USD 449
Manufacturer : Tamron
Tags:
SKU: 17A-S58-AFB008C/700

↑ Start of page



Tamron Auto Focus 18-270mm f/3.5-6.3 Di II VC PZD AF Lens for Nikon
Lenses
Curacao Product Catalog
Description : The Tamron AF18-270mm f/3.5-6.3 Di II VC PZD AF Lens for Nikon is a 15x high power zoom lens designed exclusively for digital SLR cameras using the more compact (APS-C) digital size image sensors. The focal length of this lens is equivalent to approx. 28-419mm in 35mm format. Designed as an "all-in-one" lens, it will meet almost all photographic opportunities without changing lenses.
The addition of PZD (Piezo Drive) ultrasonic autofocus motor helps make this lens lighter, short and slimmer than any previous lens in this category, and provides faster, quieter auto-focusing.
**** PRICE: USD 449
Manufacturer : Tamron
Tags:
SKU: 17A-S58-AFB008N/700

↑ Start of page



Canon EOS Rebel T6 DSLR Camera / 18MP / 18-55mm Lens - Black
SLR's
Curacao Product Catalog
Description : Comprising a versatile set of imaging capabilities along with support for a connected workflow, the EOS Rebel T6 from Canon is a compact, sleek DSLR featuring an 18MP APS-C CMOS sensor and a DIGIC 4+ image processor. Combined, these two technologies avail rich image quality with reduced noise, along with a native sensitivity range of ISO 100-6400 that can be further expanded to ISO 12800 to suit working in low and difficult lighting conditions. The sensor and processor also enable the ability to shoot continuously at 3 fps for photographing moving subjects, as well as recording Full HD 1080p/30 video. Benefitting shooting with the optical viewfinder, a 9-point AF system incorporates a single center cross-type AF point for increased accuracy and focusing speed, and a contrast-detection focusing system offers refined autofocus precision for shooting movies or working in live view. The rear 3.0" 920k-dot LCD offers a bright, clear image for playback and review, and built-in Wi-Fi with NFC also offers the ability to wirelessly share imagery from your camera to a linked mobile device for instant online sharing.

Included with the camera body is the EF-S 18-55mm f/3.5-5.6 IS II lens, which provides a 28.8-88mm equivalent focal length range that covers wide-angle to short telephoto perspectives. One aspherical element is featured in the optical design, to control spherical aberrations and contribute to higher clarity, and an Optical Image Stabilizer minimizes the appearance of camera shake for sharper handheld shooting.
**** PRICE: USD 550
Manufacturer : Canon
Tags: Canon EOS Rebel T6 DSLR Camera / 18MP / 18-55mm Lens - Black, canon, canon camera, camera, dslr, slr, dslr camera, Canon EOS Rebel T6
SKU: 17S-081-REBELT6/1159

↑ Start of page



Canon EOS Rebel T6 DSLR Camera with 18-55mm and 75-300mm Lenses Kit - Black
2 Hour Sale: 10am - 12pm
Curacao Product Catalog
Description : Comprising a versatile set of imaging capabilities along with support for a connected workflow, the EOS Rebel T6 from Canon is a compact, sleek DSLR featuring an 18MP APS-C CMOS sensor and a DIGIC 4+ image processor. Combined, these two technologies avail rich image quality with reduced noise, along with a native sensitivity range of ISO 100-6400 that can be further expanded to ISO 12800 to suit working in low and difficult lighting conditions. The sensor and processor also enable the ability to shoot continuously at 3 fps for photographing moving subjects, as well as recording Full HD 1080p/30 video. Benefitting shooting with the optical viewfinder, a 9-point AF system incorporates a single center cross-type AF point for increased accuracy and focusing speed, and a contrast-detection focusing system offers refined autofocus precision for shooting movies or working in live view. The rear 3.0" 920k-dot LCD offers a bright, clear image for playback and review, and built-in Wi-Fi with NFC also offers the ability to wirelessly share imagery from your camera to a linked mobile device for instant online sharing. Included with the camera body is the EF-S 18-55mm f/3.5-5.6 IS II lens, which provides a 28.8-88mm equivalent focal length range that covers wide-angle to short telephoto perspectives. One aspherical element is featured in the optical design, to control spherical aberrations and contribute to higher clarity, and an Optical Image Stabilizer minimizes the appearance of camera shake for sharper handheld shooting. Extending the combined zoom range even further, the EF 75-300 f/4-5.6 III lens is also included, which offers an equivalent focal length range of 120-480mm. Well-suited to use with distant subjects, this lens utilizes a DC autofocus motor to acquire precise focus while the telephoto perspective is especially useful for visually compressing the space between subjects and producing a shallow depth of field. Additionally, an EOS Shoulder Bag 100ES is also featured in this kit, and serves as a convenient means to protect and carry the entire DSLR and two lens kit.
**** PRICE: USD 750
Manufacturer : Canon
Tags: Canon EOS Rebel T6 DSLR Camera with 18-55mm and 75-300mm Lenses Kit - Black, canon, canon camera, camera, dslr camera, Canon EOS Rebel T6
SKU: 17S-081-REBELT6/C008

↑ Start of page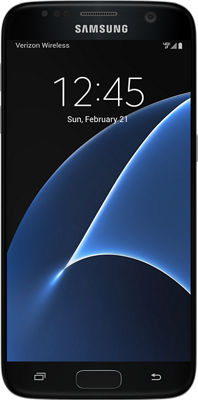 Samsung Galaxy S7 32GB in Black Onyx
Prepaid Smartphones
Verizon Wireless Product Catalog
Description : More than a smartphone The Samsung Galaxy S7 unlocks a Galaxy of technology that takes your smartphone experience to a new level. The bigger, more stunning screen completes the slimmer design.* Why not have a phone that's water resistant, too? Galaxy S7 withstands splashes, spills and even dunks.** Capture the moment like a professional with dual–pixel technology, offering faster autofocus* and low–light sensor. Combine that with a longer–lasting battery*** and expandable memory,+ and you have a device that's more than a smartphone. It's a Galaxy. The Galaxy S7 comes in 32GB. Available in Black Onyx or Gold Platinum. (Subject to availability)
**** PRICE: USD 576
Manufacturer : Samsung
Tags: Big on screen, slim on profile, Water-resistant smartphone, Brighter, better, faster photos, Take charge of the charge, Expand memory up to eight times, VZ Navigator, Voice Dialing, Speakerphone, Mobile Hotspot, Android Pay, Mobile Email, World Device, Broadband Capable, Wificalling, Email, HTML Web Browser, 4G Technology, Wi-Fi, Video Messaging, Video Camera, Text Messaging, HD Voice
SKU: smg930vzka

↑ Start of page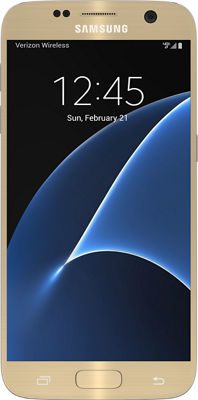 Samsung Galaxy S7 32GB in Gold Platinum
Prepaid Smartphones
Verizon Wireless Product Catalog
Description : More than a smartphone The Samsung Galaxy S7 unlocks a Galaxy of technology that takes your smartphone experience to a new level. The bigger, more stunning screen completes the slimmer design.* Why not have a phone that's water resistant, too? Galaxy S7 withstands splashes, spills and even dunks.** Capture the moment like a professional with dual–pixel technology, offering faster autofocus* and low–light sensor. Combine that with a longer–lasting battery*** and expandable memory,+ and you have a device that's more than a smartphone. It's a Galaxy. The Galaxy S7 comes in 32GB. Available in Black Onyx or Gold Platinum. (Subject to availability)
**** PRICE: USD 576
Manufacturer : Samsung
Tags: Big on screen, slim on profile, Water-resistant smartphone, Brighter, better, faster photos, Take charge of the charge, Expand memory up to eight times, VZ Navigator, Voice Dialing, Speakerphone, Mobile Hotspot, Android Pay, Mobile Email, World Device, Broadband Capable, Wificalling, Email, HTML Web Browser, 4G Technology, Wi-Fi, Video Messaging, Video Camera, Text Messaging, HD Voice
SKU: smg930vzda

↑ Start of page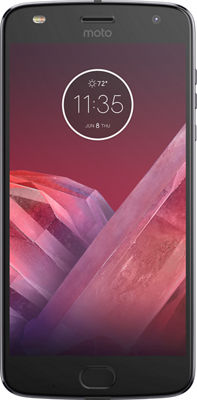 Moto Z2 Play in Lunar Gray
GnG Devices
Verizon Wireless Product Catalog
Description : Meet the second generation Moto Z Play, the thinner, lighter, faster smartphone that transforms in a snap with Moto Mods. Choose from a wide range of snap-on Moto Mods that transform your smartphone with extra features or hot new looks.* With an all-day 3000 mAh battery, a camera with dual autofocus pixels, and its all-metal design, Moto Z Play delivers more of what you care about most.† And get ready faster with the included TurboPower™ charger, providing up to eight hours of power in just 15 minutes.
**** PRICE: USD 408
Manufacturer : Motorola
Tags: Transform with Moto Mods., All-day battery and fast charging., Focus faster., Built to last., One-touch access and navigation., Removable Memory, Email, E-mail & Internet Access, Wi-Fi 802.11 a/b/g/n, Push to Talk Plus, Mobile Email, 4G Technology, HD Voice, Wi-Fi, Advanced Calling 1.0, Android Pay, Near Field Communications (NFC), Push to Talk Plus, Wi-Fi, Wi-Fi Calling Capable, Android, Broadband Capable, Camera, Mobile Hotspot, Push to Talk, World Device, XLTE Ready (B2B), 4G LTE Technology, LTE Advanced, HD Voice (B2B)
SKU: motxt171002

↑ Start of page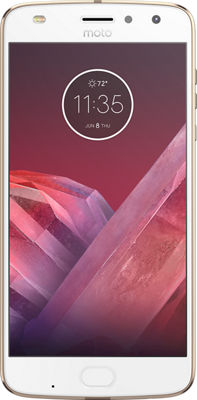 Moto Z2 Play in Fine Gold
GnG Devices
Verizon Wireless Product Catalog
Description : Meet the second generation Moto Z Play, the thinner, lighter, faster smartphone that transforms in a snap with Moto Mods. Choose from a wide range of snap-on Moto Mods that transform your smartphone with extra features or hot new looks.* With an all-day 3000 mAh battery, a camera with dual autofocus pixels, and its all-metal design, Moto Z Play delivers more of what you care about most.† And get ready faster with the included TurboPower™ charger, providing up to eight hours of power in just 15 minutes.
**** PRICE: USD 408
Manufacturer : Motorola
Tags: Transform with Moto Mods., All-day battery and fast charging., Focus faster., Built to last., One-touch access and navigation., Removable Memory, Email, E-mail & Internet Access, Wi-Fi 802.11 a/b/g/n, Push to Talk Plus, Mobile Email, 4G Technology, HD Voice, Wi-Fi, Advanced Calling 1.0, Android Pay, Near Field Communications (NFC), Push to Talk Plus, Wi-Fi, Wi-Fi Calling Capable, Android, Broadband Capable, Camera, Mobile Hotspot, Push to Talk, World Device, XLTE Ready (B2B), 4G LTE Technology, LTE Advanced, HD Voice (B2B)
SKU: motxt171002fg

↑ Start of page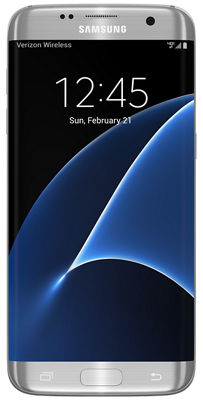 Samsung Galaxy S7 edge 32GB in Silver Titanium (Certified Pre-Owned)
Smartphones
Verizon Wireless Product Catalog
Description : Unlock a galaxy of technology and take your smartphone experience to a whole new level. The Samsung Certified Pre-Owned S7 edge is taken apart and rebuilt by the same engineers who build the new ones, so you don't have to worry about worn-out parts slowing you down. Get peace of mind with the same one-year warranty that comes with all new Samsung phones. The S7 edge has a bigger 5.5-inch screen and a slimmer body.* Protect yourself against splashes, spills and dunks with a waterproof design.† Or go ahead and capture the moment with dual-pixel technology, offering faster autofocus* and a low-light sensor.
**** PRICE: USD 500
Manufacturer : Samsung
Tags: Rebuilt, Refreshed, Covered, Big on screen, slim on profile, Brighter, better, faster photos, Certified Pre-Owned, XLTE, VZ Navigator, Voice Dialing, Push to Talk, Speakerphone, Mobile Hotspot, Android Pay, Mobile Email, Broadband Capable, World Device, Push to Talk Plus, HD Voice, Wificalling, LTE Advanced, 4G LTE Technology, Android, LTE Advanced, Phone Type Smartphones, HD Voice (B2B), Wi-Fi Calling Capable, Push to Talk Plus, HD Voice
SKU: sm5g935vzsasau

↑ Start of page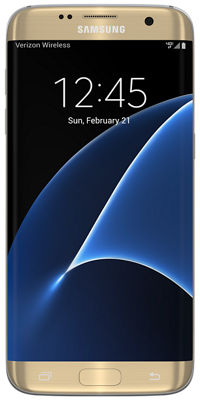 Samsung Galaxy S7 edge 32GB in Gold Platinum (Certified Pre-Owned)
Smartphones
Verizon Wireless Product Catalog
Description : Unlock a galaxy of technology and take your smartphone experience to a whole new level. The Samsung Certified Pre-Owned S7 edge is taken apart and rebuilt by the same engineers who build the new ones, so you don't have to worry about worn-out parts slowing you down. Get peace of mind with the same one-year warranty that comes with all new Samsung phones. The S7 edge has a bigger 5.5-inch screen and a slimmer body.* Protect yourself against splashes, spills and dunks with a waterproof design.† Or go ahead and capture the moment with dual-pixel technology, offering faster autofocus* and a low-light sensor.
**** PRICE: USD 500
Manufacturer : Samsung
Tags: Rebuilt, Refreshed, Covered, Big on screen, slim on profile, Brighter, better, faster photos, Certified Pre-Owned, XLTE, VZ Navigator, Voice Dialing, Push to Talk, Speakerphone, Mobile Hotspot, Android Pay, Mobile Email, Broadband Capable, World Device, Push to Talk Plus, HD Voice, Wificalling, LTE Advanced, 4G LTE Technology, Android, LTE Advanced, Phone Type Smartphones, HD Voice (B2B), Wi-Fi Calling Capable, Push to Talk Plus, HD Voice
SKU: sm5g935vzdasau

↑ Start of page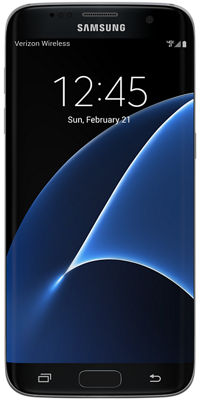 Samsung Galaxy S7 edge 32GB in Black Onyx (Certified Pre-Owned)
Smartphones
Verizon Wireless Product Catalog
Description : Unlock a galaxy of technology and take your smartphone experience to a whole new level. The Samsung Certified Pre-Owned S7 edge is taken apart and rebuilt by the same engineers who build the new ones, so you don't have to worry about worn-out parts slowing you down. Get peace of mind with the same one-year warranty that comes with all new Samsung phones. The S7 edge has a bigger 5.5-inch screen and a slimmer body.* Protect yourself against splashes, spills and dunks with a waterproof design.† Or go ahead and capture the moment with dual-pixel technology, offering faster autofocus* and a low-light sensor.
**** PRICE: USD 500
Manufacturer : Samsung
Tags: Rebuilt, Refreshed, Covered, Big on screen, slim on profile, Brighter, better, faster photos, Certified Pre-Owned, XLTE, VZ Navigator, Voice Dialing, Push to Talk, Speakerphone, Mobile Hotspot, Android Pay, Mobile Email, Broadband Capable, World Device, Push to Talk Plus, HD Voice, Wificalling, LTE Advanced, 4G LTE Technology, Android, LTE Advanced, Phone Type Smartphones, HD Voice (B2B), Wi-Fi Calling Capable, Push to Talk Plus, HD Voice
SKU: sm5g935vzkasau

↑ Start of page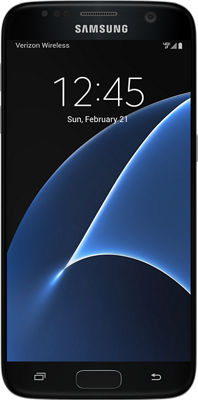 Samsung Galaxy S7 32GB in Black Onyx (Certified Pre-Owned)
Smartphones
Verizon Wireless Product Catalog
Description : Unlock a galaxy of technology and take your smartphone experience to a whole new level. The Samsung Certified Pre-Owned S7 is taken apart and rebuilt by the same engineers who build the new ones, so you don't have to worry about worn-out parts slowing you down. Get peace of mind with the same one-year warranty that comes with all new Samsung phones. The S7 has a bigger 5.1-inch screen and a slimmer body.* Protect yourself against splashes, spills and dunks with a waterproof design.† Or go ahead and capture the moment with dual-pixel technology, offering faster autofocus* and a low-light sensor.
**** PRICE: USD 450
Manufacturer : Samsung
Tags: Rebuilt, Refreshed, Covered, Big on screen, slim on profile, Brighter, better, faster photos, Certified Pre-Owned, XLTE, VZ Navigator, Voice Dialing, Speakerphone, Mobile Hotspot, Android Pay, Mobile Email, World Device, Broadband Capable, Push to Talk Plus, HD Voice, Wificalling, LTE Advanced, 4G LTE Technology, Android, LTE Advanced, Certified Pre-Owned, Phone Type Smartphones, HD Voice (B2B), Wi-Fi Calling Capable, Push to Talk Plus
SKU: sm5g930vzkasau

↑ Start of page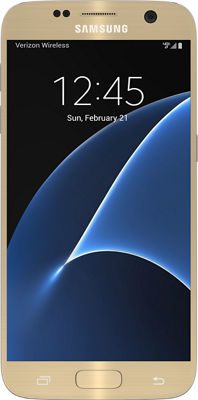 Samsung Galaxy S7 32GB in Gold Platinum (Certified Pre-Owned)
Smartphones
Verizon Wireless Product Catalog
Description : Unlock a galaxy of technology and take your smartphone experience to a whole new level. The Samsung Certified Pre-Owned S7 is taken apart and rebuilt by the same engineers who build the new ones, so you don't have to worry about worn-out parts slowing you down. Get peace of mind with the same one-year warranty that comes with all new Samsung phones. The S7 has a bigger 5.1-inch screen and a slimmer body.* Protect yourself against splashes, spills and dunks with a waterproof design.† Or go ahead and capture the moment with dual-pixel technology, offering faster autofocus* and a low-light sensor.
**** PRICE: USD 450
Manufacturer : Samsung
Tags: Rebuilt, Refreshed, Covered, Big on screen, slim on profile, Brighter, better, faster photos, Certified Pre-Owned, XLTE, VZ Navigator, Voice Dialing, Speakerphone, Mobile Hotspot, Android Pay, Mobile Email, World Device, Broadband Capable, Push to Talk Plus, HD Voice, Wificalling, LTE Advanced, 4G LTE Technology, Android, LTE Advanced, Certified Pre-Owned, Phone Type Smartphones, HD Voice (B2B), Wi-Fi Calling Capable, Push to Talk Plus
SKU: sm5g930vzdasau

↑ Start of page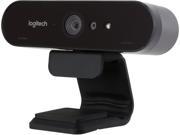 Logitech Brio 4K Ultra HD Webcam - 960-001105
Webcam
Peripherals Product Catalog
Description : Logitech Brio 4K Ultra HD Webcam - 960-001105 Image Sensor: Infrared sensor technology Focus Settings: Autofocus Shutter Control: External privacy shutter Part Number: 960-001105 Operating Systems Supported: Windows 7 (1080p only), Windows 8.1, or Windows 10 macOS 10.10 or higher Color: Black Package Contents: Webcam USB 3.0 cable compatible with USB 2.0 or Type C Removable clip Privacy shade Carrying pouch Documentation Electrical Outlet Plug Type: See Details
**** PRICE: USD 200
Manufacturer : Logitech
Tags: Logitech Brio 4K Ultra HD Webcam - 960-001105
SKU: 1EF-000C-001J3

↑ Start of page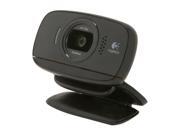 Logitech HD Webcam C525, Portable HD 720p Video Calling with Autofocus
Webcam
Peripherals Product Catalog
Description : Logitech HD Webcam C525, Portable HD 720p Video Calling with Autofocus Max. Image Resolution: 8.0 MP (Software Enhanced) Video Capture Resolution: 1280 x 720 Focus Settings: Autofocus Part Number: 960-000715 Operating Systems Supported: Microsoft Windows 7, Microsoft Windows Vista, Microsoft Windows XP (SP2 or higher) Color: Black Electrical Outlet Plug Type: Other
**** PRICE: USD 39
Manufacturer : Logitech
Tags: Logitech HD Webcam C525, Portable HD 720p Video Calling with Autofocus
SKU: N82E16826104472

↑ Start of page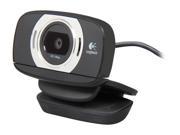 Logitech HD Webcam C615 with Fold-and-Go Design and 360-Degree Swivel
Webcam
Peripherals Product Catalog
Description : Logitech HD Webcam C615 with Fold-and-Go Design and 360-Degree Swivel Max. Image Resolution: 8.0 MP (Software Enhanced) Video Capture Resolution: 1080p Focus Settings: Autofocus Part Number: 960-000733 Operating Systems Supported: Windows 10 Windows 8 Windows 7 Windows Vista Chrome OS Mac OS X 10.5 - 10.6x Color: Black Package Contents: Webcam with 3-foot cable User documentation Parts: Manufacturers Limited Warranty: 2 Year / Parts Only
**** PRICE: USD 40
Manufacturer : Logitech
Tags: Logitech HD Webcam C615 with Fold-and-Go Design and 360-Degree Swivel
SKU: N82E16826104469

↑ Start of page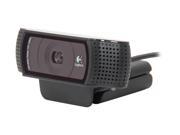 Logitech C920 HD Pro Webcam
Webcam
Peripherals Product Catalog
Description : Logitech C920 USB 2.0 certified (USB 3.0 ready) HD Pro Webcam Video Capture Resolution: 1920 x 1080 Frame Rate: 30 fps Focus Settings: Autofocus Lens: Carl Zeiss lens Part Number: 960-000764 Operating Systems Supported: Windows 7, Windows 8, Windows 10 or later Chrome OS Color: Black Package Contents: Webcam with 6-foot cable User documentation
**** PRICE: USD 58
Manufacturer : Logitech
Tags: Logitech C920 USB 2.0 certified (USB 3.0 ready) HD Pro Webcam
SKU: N82E16826104635

↑ Start of page



Aputure VG-1

Digitalrev.com UK Product Catalog
Description : The V-G1 Grip USB Focus Handle from Aputure is an ergonomic remote that allows you to control the video start/stop button, digital zoom, aperture, and the adjustment of your camera settings. The V-Grip allows you to control the focus of a variety of autofocus lenses, manual lenses do not allow autofocus control. Built into the controller is a 1/4"-20 threaded mounting stud, providing you the flexibility to mount the controller to a variety of devices. The included mounting adapters enable attachment to shoulder rigs and jibs. An optional crab clamp can be used to attach the V-Grip to pan handles or stands. It is firmware upgradeable, which allows the number of AF lenses it works with to be expanded. Two AAA replaceable AAA batteries (not included) will power the V-Grip for approximately 40 hours.
**** PRICE: GBP 72
Manufacturer :
Tags: Aputure VG-1
SKU: 1105103

↑ Start of page



Asus Zenfone 2 LTE 128GB ZE551ML (4GB Ram)

Digitalrev.com UK Product Catalog
Description : Experience dynamic handheld performance with the ZenFone 2 ZE551ML Smartphone from ASUS. This smartphone features a quad-core 2.3 GHz Intel Atom Z3580 processor and a powerful 4GB of built-in RAM. It also comes equipped with 128GB of storage and includes a microSDXC slot that supports cards with up to 128GB of memory for additional storage capacity. The integrated micro-USB interface allows you to connect the device for mass-storage purposes and also serves as a charging port. Additionally, you can use the micro-USB port to connect an optional MHL adapter for outputting video to an external display. The ZenFone houses a 5.5" IPS capacitive display, which is designed to deliver robust images and color depth. Its 1920 x 1080 screen resolution lets you watch full HD content without pixel loss. For photo capturing, image recording, and video chatting, the ZenFone 2 features a 13MP PixelMaster rear camera and 5MP PixelMaster front camera. Autofocus is built-in and a dual-tone LED flash helps when taking photos in low-light situations. Additional camera modes and features are available, including Super HDR, Low Light, and Super Resolution, to help you get the picture quality that you want. The ZenFone 2 is also well-equipped for wireless communication. It features Bluetooth v4.0 technology for pairing with other Bluetooth-enabled devices, and 802.11a/b/g/n/ac Wi-Fi for high-speed Internet connectivity. Integrated Wi-Fi Direct and NFC enable you to connect to compatible devices for wireless content sharing. GPS with GLONASS is also on-board for using Google Location and Maps services. The ZenFone 2's 3000mAh battery can deliver hours of enjoyment on a full charge.
**** PRICE: GBP 330
Manufacturer :
Tags: Asus Zenfone 2 LTE 128GB ZE551ML (4GB Ram), Smartphone, Mobile Phone, Cellular Phone, Cellphone, New Phone, Latest Phone, ASUS, ZENFONE 2, ANDROID, ASUS
SKU: 1105007

↑ Start of page



Asus Zenfone 2 LTE 64GB ZE551ML (4GB Ram)

Digitalrev.com UK Product Catalog
Description : Experience dynamic handheld performance with the ZenFone 2 ZE551ML Smartphone from ASUS. This smartphone features a quad-core 2.3 GHz Intel Atom Z3580 processor and a powerful 4GB of built-in RAM. It also comes equipped with 64GB of storage and includes a microSDXC slot that supports cards with up to 64GB of memory for additional storage capacity. The integrated micro-USB interface allows you to connect the device for mass-storage purposes and also serves as a charging port. Additionally, you can use the micro-USB port to connect an optional MHL adapter for outputting video to an external display. The ZenFone houses a 5.5" IPS capacitive display, which is designed to deliver robust images and color depth. Its 1920 x 1080 screen resolution lets you watch full HD content without pixel loss. For photo capturing, image recording, and video chatting, the ZenFone 2 features a 13MP PixelMaster rear camera and 5MP PixelMaster front camera. Autofocus is built-in and a dual-tone LED flash helps when taking photos in low-light situations. Additional camera modes and features are available, including Super HDR, Low Light, and Super Resolution, to help you get the picture quality that you want. The ZenFone 2 is also well-equipped for wireless communication. It features Bluetooth v4.0 technology for pairing with other Bluetooth-enabled devices, and 802.11a/b/g/n/ac Wi-Fi for high-speed Internet connectivity. Integrated Wi-Fi Direct and NFC enable you to connect to compatible devices for wireless content sharing. GPS with GLONASS is also on-board for using Google Location and Maps services. The ZenFone 2's 3000mAh battery can deliver hours of enjoyment on a full charge.
**** PRICE: GBP 281
Manufacturer :
Tags: Asus Zenfone 2 LTE 64GB ZE551ML (4GB Ram)
SKU: 1105006

↑ Start of page



Asus ZenFone 2 Laser LTE 16GB ZE500KL (2GB Ram)

Digitalrev.com UK Product Catalog
Description : In a fast-paced world where every minute counts, additional focus and initiative goes a long way. This is the very foundation in which theAsus Zenfone 2 Laser is built-upon. Engineered with cutting-edge tech such as a laser-powered autofocus which allows you to snap photos with greater details in a jiffy, this mobile unit is set to act as your reliable companion.
**** PRICE: GBP 181
Manufacturer :
Tags: Asus ZenFone 2 Laser LTE 16GB ZE500KL (2GB Ram) , Smartphone, Mobile Phone, Cellular Phone, Cellphone, New Phone, Latest Phone, ASUS, ZENFONE 2, ANDROID
SKU: 1105009

↑ Start of page



BlackBerry Priv R150 STV100-3 LTE 32GB

Digitalrev.com UK Product Catalog
Description : The PRIV BlackBerry 32GB Smartphone in black is the first-ever BlackBerry smartphone to run an Android OS. Combined with its dynamic performance, enhanced security features, and physical keyboard, the PRIV is a powerful multitasking tool. Driving the PRIV is the powerful Snapdragon 808 hexa-core processor and 3GB of RAM. It's equipped with 32GB of storage and features a microSDXC slot that supports cards up to 2TB for expanded storage capacity. The integrated micro-USB 2.0 is SlimPort compatible for use with optional video adapters, and also serves as a charging port. The PRIV features DTEK technology for enhanced security and data protection. This software tells you when your privacy is at risk and enables you to take steps to protect it. With DTEK, you can know your overall security rating at a glance and can monitor and control application access to your camera and personal information. This smartphone features both a virtual and tactile keyboard, allowing you to choose which is most suitable for you. The physical keyboard is touch-enabled, so you can perform many device functions right on the keyboard, and features easily programmable buttons so you can create and launch customized shortcuts for increased ease-of-use and efficiency. The PRIV houses a 5.4" AMOLED screen, which is designed to produce vibrant images with robust color depth. The screen's 2560 x 1440 resolution enables you to view detailed on-screen content. For photo capturing and video recording/chatting, this smartphone features a 2-megapixel front camera and an 18-megapixel rear camera. The rear camera has a 6-element f/2.2 lens and incorporates optical image stabilization. Autofocus is also built-in and there's a dual-LED flash for taking pictures in low-light situations. On the video side, the rear camera allows you to capture detailed HD video at 1080p resolution. For connectivity, this smartphone features Bluetooth 4.1 for pairing with other Bluetooth-enabled devices, and dual-band Wi-Fi. Integrated Wi-Fi Direct and NFC give you the ability to connect-to compatible devices for wirelessly sharing content like photos and music. GPS is also on-board for using Google Location and Maps services. The PRIV has a non-removable 3410mAh battery that's designed to last up to 22.5 hours with mixed use.
**** PRICE: GBP 476
Manufacturer :
Tags: BlackBerry Priv R150 STV100-3 LTE 32GB, Smartphone,Mobile Phone,Cellular Phone,Cellphone,New Phone,Latest Phone,Android,Blackberry
SKU: 1105004

↑ Start of page



Canon EOS M5 with EF-M 18-150mm f/3.5-6.3 IS STM

Digitalrev.com UK Product Catalog
Description : Adept in both stills and video arenas, the EOS M5 from Canon is a versatile mirrorless camera featuring a 24.2MP APS-C CMOS sensor and DIGIC 7 image processor. Combined, these technologies afford a wide sensitivity range, from ISO 100-25600, along with quick performance for up to 9 fps continuous shooting and Full HD 1080p/60 video recording. The sensor's design also provides Dual Pixel CMOS AF, which offers quick and accurate phase-detection autofocus for multimedia use. This focusing system is particularly well-suited to subject tracking, and pairs with Digital IS 5-axis image stabilization for steadier, shake-free video recording. Complementing the imaging capabilities, the camera's design is equally versatile due to the inclusion of both a 2.36m-dot electronic viewfinder along with a large 3.2" 1.62m-dot LCD tilting touchscreen. The touchscreen design enables Touch and Drag AF for intuitive focusing point control, and an array of additional physical dials and control buttons provide an efficient means for settings changes. Additionally, the camera sports built-in Wi-Fi with NFC for quick and convenient pairing with a smartphone or tablet for wireless image sharing, and Bluetooth is also featured for image sharing to and remote camera control from a mobile device. Included with the camera body is the EF-M 18-150mm f/3.5-6.3 IS STM lens; a wide-to-tele zoom providing a 28.8-240mm equivalent focal length range. Pairing well with the camera, this lens employs an STM motor for quick, smooth, and near-silent autofocus performance that benefits both stills as well as video applications. Its Image Stabilizer works in conjunction with the camera's Digital IS for more effective performance, and stabilized panning is also supported to suit working with fast-moving subjects.
**** PRICE: GBP 915
Manufacturer :
Tags: Canon EOS M5 with EF-M 18-150mm f/3.5-6.3 IS STM , Canon , EOS , M5 , Mirrorless , Kit Set , 18-150mm
SKU: 1105391

↑ Start of page



Canon EOS 77D with EF-S 18-55mm f/4-5.6 IS STM Lens Kit

Digitalrev.com UK Product Catalog
Description : Comprising a versatile feature-set for both still photography and video recording, the EOS 77D DSLR from Canon blends advanced imaging capabilities with an intuitive design. Revolving around a 24.2MP APS-C CMOS sensor and DIGIC 7 image processor, images can be recorded using a broad native sensitivity range of ISO 100-25600, to suit shooting in a variety of lighting conditions, and a continuous shooting rate of 6 fps benefits working with moving subjects. The sensor's design also facilitates Dual Pixel CMOS AF, which uses phase-detection autofocus for quick, accurate, and smooth performance to suit both video shooting and stills use in live view. Alternatively, a 45-point all cross-type phase-detect AF system is also featured for shooting stills using the optical pentamirror viewfinder.
**** PRICE: GBP 746
Manufacturer :
Tags: Canon EOS 77D with EF-S 18-55mm f/4-5.6 IS STM Lens Kit, Canon, EOS, 77D,18-55mm,18-55,77d,canon,canon 77d,Canon 77D
SKU: 1105608

↑ Start of page



Canon EOS 800D with EF-S 18-55mm f/4-5.6 IS STM Lens Kit

Digitalrev.com UK Product Catalog
Description : Packing a versatile feature-set in a sleek and portable body, the EOS Rebel T7i DSLR from Canon offers advanced imaging capabilities along with a convenient range of controls and connectivity. Utilizing a 24.2MP APS-C CMOS sensor and DIGIC 7 image processor, the Rebel T7i is able to capture high-resolution stills and video with an expanded sensitivity range of ISO 100-51200 to suit working in a wide variety of lighting conditions. The sensor and processor combination also avails 6 fps continuous shooting for working with moving subjects. Benefitting the imaging attributes, the sensor's design also facilitates Dual Pixel CMOS AF, which uses phase-detection autofocus for quick, accurate, and smooth focusing performance when recording movies or shooting stills in live view. When shooting stills using the optical viewfinder, a 45-point all cross-type phase-detection system is used for quick and accurate focusing in a variety of shooting scenarios.
**** PRICE: GBP 659
Manufacturer :
Tags: Canon EOS 800D with EF-S 18-55mm f/4-5.6 IS STM Lens Kit , Canon , EOS , 800D , 18-55mm , 800d , eos 800d , EOS 800D , canon , 18-55 , canon 18-55 , T7I , T7i, t7i , canon T7i , Canon T7i
SKU: 1105607

↑ Start of page



Canon EOS 77D Body

Digitalrev.com UK Product Catalog
Description : Comprising a versatile feature-set for both still photography and video recording, the EOS 77D DSLR from Canon blends advanced imaging capabilities with an intuitive design. Revolving around a 24.2MP APS-C CMOS sensor and DIGIC 7 image processor, images can be recorded using a broad native sensitivity range of ISO 100-25600, to suit shooting in a variety of lighting conditions, and a continuous shooting rate of 6 fps benefits working with moving subjects. The sensor's design also facilitates Dual Pixel CMOS AF, which uses phase-detection autofocus for quick, accurate, and smooth performance to suit both video shooting and stills use in live view. Alternatively, a 45-point all cross-type phase-detect AF system is also featured for shooting stills using the optical pentamirror viewfinder. In regard to the physical design, a large 3.0" 1.04m-dot touchscreen LCD is featured for easy settings and playback control and live view monitoring, and it uses a vari-angle design to permit easier viewing from high and low working angles. A top LCD screen is also incorporated into the design for quickly recognizing your shooting settings, and a rear Quick Control dial affords more intuitive settings navigation. Additionally, built-in Wi-Fi with NFC is available for quick and convenient pairing with a smartphone or tablet for wireless image sharing, and Bluetooth is also featured for image sharing to and remote camera control from a mobile device.
**** PRICE: GBP 672
Manufacturer :
Tags: Canon EOS 77D Body , Canon , EOS , 77D , Body , 77d , DSLR , dslr , 77
SKU: 1105576

↑ Start of page



Canon EOS 77D with EF-S 18-135mm f/3.5-5.6 IS USM Kit

Digitalrev.com UK Product Catalog
Description : Comprising a versatile feature-set for both still photography and video recording, the EOS 77D DSLR from Canon blends advanced imaging capabilities with an intuitive design. Revolving around a 24.2MP APS-C CMOS sensor and DIGIC 7 image processor, images can be recorded using a broad native sensitivity range of ISO 100-25600, to suit shooting in a variety of lighting conditions, and a continuous shooting rate of 6 fps benefits working with moving subjects. The sensor's design also facilitates Dual Pixel CMOS AF, which uses phase-detection autofocus for quick, accurate, and smooth performance to suit both video shooting and stills use in live view. Alternatively, a 45-point all cross-type phase-detect AF system is also featured for shooting stills using the optical pentamirror viewfinder.
**** PRICE: GBP 909
Manufacturer :
Tags: Canon EOS 77D with EF-S 18-135mm f/3.5-5.6 IS USM Kit , Canon , EOS , 77D , 18-135mm , canon , 77d , Canon 77d , 18-135mm
SKU: 1105606

↑ Start of page



Canon EOS 800D Body

Digitalrev.com UK Product Catalog
Description : Packing a versatile feature-set in a sleek and portable body, the EOS Rebel T7i DSLR from Canon offers advanced imaging capabilities along with a convenient range of controls and connectivity. Utilizing a 24.2MP APS-C CMOS sensor and DIGIC 7 image processor, the Rebel T7i is able to capture high-resolution stills and video with an expanded sensitivity range of ISO 100-51200 to suit working in a wide variety of lighting conditions. The sensor and processor combination also avails 6 fps continuous shooting for working with moving subjects. Benefitting the imaging attributes, the sensor's design also facilitates Dual Pixel CMOS AF, which uses phase-detection autofocus for quick, accurate, and smooth focusing performance when recording movies or shooting stills in live view. When shooting stills using the optical viewfinder, a 45-point all cross-type phase-detection system is used for quick and accurate focusing in a variety of shooting scenarios.
**** PRICE: GBP 604
Manufacturer :
Tags: Canon EOS 800D Body, Canon , EOS , 800D , Body , T7i , T7I , DSLR , canon , 800d , eos , t7i , rebel t7i , Rebel T7i , Rebel T7I
SKU: 1105575

↑ Start of page



Canon EOS 800D with EF-S 18-135mm f/3.5-5.6 IS STM Kit

Digitalrev.com UK Product Catalog
Description : Packing a versatile feature-set in a sleek and portable body, the EOS Rebel T7i DSLR from Canon offers advanced imaging capabilities along with a convenient range of controls and connectivity. Utilizing a 24.2MP APS-C CMOS sensor and DIGIC 7 image processor, the Rebel T7i is able to capture high-resolution stills and video with an expanded sensitivity range of ISO 100-51200 to suit working in a wide variety of lighting conditions. The sensor and processor combination also avails 6 fps continuous shooting for working with moving subjects. Benefitting the imaging attributes, the sensor's design also facilitates Dual Pixel CMOS AF, which uses phase-detection autofocus for quick, accurate, and smooth focusing performance when recording movies or shooting stills in live view. When shooting stills using the optical viewfinder, a 45-point all cross-type phase-detection system is used for quick and accurate focusing in a variety of shooting scenarios.
**** PRICE: GBP 840
Manufacturer :
Tags: Canon EOS 800D with EF-S 18-135mm f/3.5-5.6 IS STM Kit, Canon, EOS, 800D,18-135mm,18-135 , canon 800d, Canon 800d, Canon 800D , t7i , T7i , T7I, Canon T7i , Canon t7i
SKU: 1105609

↑ Start of page



Canon EOS M6 with EF-M 18-150mm f/3.5-6.3 IS STM

Digitalrev.com UK Product Catalog
Description : A well-rounded mirrorless camera for both stills and video use, the silver EOS M6 from Canon offers apt imaging qualities with a refined, functional physical design. Making use of a 24.2MP APS-C CMOS sensor, both high-resolution stills and Full HD 1080p/60 video can be recorded, while the DIGIC 7 image processor affords a wide expanded sensitivity range from ISO 100-25600, along with quick continuous shooting up to 9 fps. The sensor's design also facilitates Dual Pixel CMOS AF, which uses phase-detection autofocus for quick, accurate, and smooth performance to suit both stills and video use. Additionally, Combination IS 5-axis image stabilization also helps to realize steady, shake-free recording by minimizing the appearance of camera shake. Alongside the imaging attributes, the EOS M6 also incorporates a large 3.0" 1.04m-dot touchscreen LCD for intuitive control, and the screen's design tilts to enable easier shooting from high and low working angles. Additionally, built-in Wi-Fi with NFC is available for quick and convenient pairing with a smartphone or tablet for wireless image sharing, and Bluetooth is also featured for image sharing to and remote camera control from a mobile device.
**** PRICE: GBP 746
Manufacturer :
Tags: Canon EOS M6 with EF-M 18-150mm f/3.5-6.3 IS STM , Canon ,EOS ,M6 ,EF-M, 18-150mm ,f/3.5-6.3 ,IS ,STM , m6 , Canon M6 , M , m, canon m6
SKU: 1105581

↑ Start of page



Canon EOS M6 with EF-M 15-45mm f/3.5-6.3 IS STM

Digitalrev.com UK Product Catalog
Description : A well-rounded mirrorless camera for both stills and video use, the silver EOS M6 from Canon offers apt imaging qualities with a refined, functional physical design. Making use of a 24.2MP APS-C CMOS sensor, both high-resolution stills and Full HD 1080p/60 video can be recorded, while the DIGIC 7 image processor affords a wide expanded sensitivity range from ISO 100-25600, along with quick continuous shooting up to 9 fps. The sensor's design also facilitates Dual Pixel CMOS AF, which uses phase-detection autofocus for quick, accurate, and smooth performance to suit both stills and video use. Additionally, Combination IS 5-axis image stabilization also helps to realize steady, shake-free recording by minimizing the appearance of camera shake.
**** PRICE: GBP 616
Manufacturer :
Tags: Canon EOS M6 with EF-M 15-45mm f/3.5-6.3 IS STM , Canon , EOS , M6 ,EF-M , 15-45mm , f/3.5-6.3 , IS , STM
SKU: 1105580

↑ Start of page



Canon Mount Adapter EF-EOS M

Digitalrev.com UK Product Catalog
Description : Any of Canon's EF and EF-S lenses can be used with the EOS M with the optional Mount Adapter EF-EOS M. The EOS M camera's strong magnesium and stainless steel frame provide the durability and rigidity to support the full line of EF and EF-S Lenses in a lightweight convenient design. Using the adapter allows the camera to be fully integrated into the EOS ecosystem of lenses, adding creative options and versatility to this powerful camera. This Mount Adapter is fully compatible with all lens functions, including image stabilization ,autofocus and detachable tripod adapter provides support for longer zoom lenses.
**** PRICE: GBP 100
Manufacturer :
Tags: Canon, Mount, Adapter, EF-EOS ,M,canon m ,canon mount adapter,canon ef-eos adapter,canon m ef-eos adapter, canon m adapter, canon adapter, m adapter, eos adapter, eos-m, eosm
SKU: 1001125

↑ Start of page



Canon EOS M5 with EF-M 15-45mm f/3.5-6.3 IS STM

Digitalrev.com UK Product Catalog
Description : Adept in both stills and video arenas, the EOS M5 from Canon is a versatile mirrorless camera featuring a 24.2MP APS-C CMOS sensor and DIGIC 7 image processor. Combined, these technologies afford a wide sensitivity range, from ISO 100-25600, along with quick performance for up to 9 fps continuous shooting and Full HD 1080p/60 video recording. The sensor's design also provides Dual Pixel CMOS AF, which offers quick and accurate phase-detection autofocus for multimedia use. This focusing system is particularly well-suited to subject tracking, and pairs with Digital IS 5-axis image stabilization for steadier, shake-free video recording. Complementing the imaging capabilities, the camera's design is equally versatile due to the inclusion of both a 2.36m-dot electronic viewfinder along with a large 3.2" 1.62m-dot LCD tilting touchscreen. The touchscreen design enables Touch and Drag AF for intuitive focusing point control, and an array of additional physical dials and control buttons provide an efficient means for settings changes. Additionally, the camera sports built-in Wi-Fi with NFC for quick and convenient pairing with a smartphone or tablet for wireless image sharing, and Bluetooth Smart is also featured for image sharing to and remote camera control from a mobile device. Included with the camera body is the standard zoom EF-M 15-45mm f/3.5-6.3 IS STM lens, which provides a 24-72mm equivalent focal length range. The STM stepping motor delivers quick, quiet autofocus performance and the Optical Image Stabilizer compensates for 3.5 stops of camera shake for sharper handheld shooting. The lens' optical design also incorporates a trio of aspherical elements to control chromatic aberrations throughout the zoom range for sharper, clearer image quality.
**** PRICE: GBP 746
Manufacturer :
Tags: Canon EOS M5 with EF-M 15-45mm f/3.5-6.3 IS STM
SKU: 1105234

↑ Start of page



Canon Ee S Focusing Screen

Digitalrev.com UK Product Catalog
Description : The Canon Ee s Focusing Screen is an all-matte focus screen for the Canon EOS 5D. Designed to facilitate manual focusing with high-speed lenses (f/2.8 or faster). The Ee-S screen has finer microlenses than the Ee-A or Ee-D options, along with a steeper parabola of focus to make the image pop in and out of focus more vividly in the viewfinder. It gives more confidence in the accuracy of autofocus and is especially recommended for manual focus. Even in low light, the reduction in viewfinder brightness is offset by the ease of getting the focus point just right. The screen gives an accurate representation of what is actually in focus and ultimately makes it easier for the user to get a clear focused picture using manual focusing. The Ee-S focusing screen however, is not recommended for slower lenses because it?fs not very bright. The EOS 5D must be set to Custom Function 00-2 for accurate exposure metering. ??
**** PRICE: GBP 37
Manufacturer :
Tags: Canon, Ee S, Focusing, Screen, Digitalrev
SKU: 3255

↑ Start of page



Canon EF 16-35mm f/2.8 L III USM Lens

Digitalrev.com UK Product Catalog
Description : Looking to take things up a notch, Canon's EF 16-35mm f/2.8L III USM Lens embraces a revamped optical design with modern coating technologies that promise improved outer and corner sharpness along with minimal distortion and enhanced peripheral illumination. A member of Canon's legendary L series, this full-frame 16-35mm delivers outstanding image quality and a professional-grade durability. It also offers a fast and constant f/2.8 maximum aperture for consistent performance and light transmission throughout the zoom range. With the incorporation of two large diameter GMO dual surface aspherical elements and one ground aspherical element, the lens will minimize distortions throughout the zoom range as well as maintain edge-to-edge sharpness and illumination. Along with those elements, the lens utilizes two Ultra-low Dispersion glass elements which minimize chromatic aberrations. Also, it uses both a Subwavelength Coating and an Air Sphere Coating to minimize flare and ghosting. In terms of handling, the 16-35mm uses a ring-type USM focusing motor combined with a high-speed CPU and optimized algorithms for lightning fast and accurate autofocus. The lens has an internal focus design and offers full-time manual focus override so users can make tweaks using the physical focusing ring regardless of mode. Along with all of this, the aperture diaphragm uses nine rounded blades to create smooth bokeh. For professional use, the lens is dust- and water-resistant, using seals throughout to prevent intrusion of particles, especially when shooting in inclement weather. Additionally, it uses a fluorine coating on the exposed front and rear elements to reduce smears and make cleaning easier.
**** PRICE: GBP 1555
Manufacturer :
Tags: Canon EF 16-35mm f/2.8 L III USM Lens
SKU: 1104905

↑ Start of page



Canon EF 200mm f/2L IS USM

Digitalrev.com UK Product Catalog
Description : This ultra-fast telephoto, a new member of Canon legendary L-series lenses, has totally new optics to provide better image quality. It uses fluorite and UD lens elements for excellent chromatic aberration correction and consists of 17 elements in 12 groups. The built-in Optical Image Stabilizer gives it up to 4 stops of stabilization correction. The inner USM and optimized AF algorithms result in fast and quiet autofocusing, and the circular aperture can even produce beautiful out-of-focus images. This ultra-high-performance lens also improves its durability - better dust- and water-proofing. The EF 200mm f/2L IS USM is outstanding for many available-light applications, including indoor sports, theater work, fashion, and candids at events.
**** PRICE: GBP 4278
Manufacturer :
Tags: Canon EF 200mm f/2L IS USM, Canon 200mm f2 l is usm, Canon 200mm is usm, Canon 200mm l , Canon 200mm, 200mm f2, 200mm is usm, 200mm, 200mm 2, Canon lens, telephoto
SKU: 3588

↑ Start of page



Canon EF 24-105mm f/4.0 L IS USM II Lens (White Box)

Digitalrev.com UK Product Catalog
Description : If you could only have one lens, many photographers would pick the upgraded EF 24-105mm f/4L IS II USM Lens from Canon due to its exceptionally versatile zoom range from wide-angle to short telephoto, a constant f/4 aperture, and an outstanding build quality befitting an L-series lens. This version II of the popular lens makes improvements to image quality through the use of a new optical design with four glass-molded aspherical elements which helps to limit vignetting in your images. Also, it users an Air Sphere Coating to reduce ghosting and flaring. A ring-type Ultrasonic Motor AF system provides fast and accurate autofocus while built-in optical image stabilization can help compensate for about 4 stops of shutter speed, minimizing the effects of camera shake. This lens also offers a zoom lock switch to prevent lens creep when not actively in use as well as an internal focus system. Full-time manual focus override is available for making adjustments regardless of the AF mode. Additionally, it has a rounded 10-blade aperture diaphragm for smooth out of focus elements. As with all L-series lenses, this optic has a dust- and water-resistant construction thanks to numerous seals that prevent intrusion when working in inclement weather. It also uses a fluorine coating on the exposed front and rear elements to help prevent smudges and make cleaning easier.
**** PRICE: GBP 757
Manufacturer :
Tags: Canon EF 24-105mm f/4.0 L IS USM II Lens,Canon EF 24-105mm,EF 24-105mm,24-105MM,Canon 24-105MM
SKU: 1105355

↑ Start of page



Canon EOS M5 Body

Digitalrev.com UK Product Catalog
Description : Adept in both stills and video arenas, the EOS M5 from Canon is a versatile mirrorless camera featuring a 24.2MP APS-C CMOS sensor and DIGIC 7 image processor. Combined, these technologies afford a wide sensitivity range, from ISO 100-25600, along with quick performance for up to 9 fps continuous shooting and Full HD 1080p/60 video recording. The sensor's design also provides Dual Pixel CMOS AF, which offers quick and accurate phase-detection autofocus for multimedia use. This focusing system is particularly well-suited to subject tracking, and pairs with Digital IS 5-axis image stabilization for steadier, shake-free video recording. Complementing the imaging capabilities, the camera's design is equally versatile due to the inclusion of both a 2.36m-dot electronic viewfinder along with a large 3.2" 1.62m-dot LCD tilting touchscreen. The touchscreen design enables Touch and Drag AF for intuitive focusing point control, and an array of additional physical dials and control buttons provide an efficient means for settings changes. Additionally, the camera sports built-in Wi-Fi with NFC for quick and convenient pairing with a smartphone or tablet for wireless image sharing, and Bluetooth is also featured for image sharing to and remote camera control from a mobile device.
**** PRICE: GBP 689
Manufacturer :
Tags: Canon EOS M5 Body , Canon, CANON, Mirrlorless, EOS, M5, M, 5, Canon body, body, camera, EOS M5, eosm5, eos m5, m5
SKU: 1105379

↑ Start of page



Canon EOS M6 Body

Digitalrev.com UK Product Catalog
Description : A well-rounded mirrorless camera for both stills and video use, the silver EOS M6 from Canon offers apt imaging qualities with a refined, functional physical design. Making use of a 24.2MP APS-C CMOS sensor, both high-resolution stills and Full HD 1080p/60 video can be recorded, while the DIGIC 7 image processor affords a wide expanded sensitivity range from ISO 100-25600, along with quick continuous shooting up to 9 fps. The sensor's design also facilitates Dual Pixel CMOS AF, which uses phase-detection autofocus for quick, accurate, and smooth performance to suit both stills and video use. Additionally, Combination IS 5-axis image stabilization also helps to realize steady, shake-free recording by minimizing the appearance of camera shake. Alongside the imaging attributes, the EOS M6 also incorporates a large 3.0" 1.04m-dot touchscreen LCD for intuitive control, and the screen's design tilts to enable easier shooting from high and low working angles. Additionally, built-in Wi-Fi with NFC is available for quick and convenient pairing with a smartphone or tablet for wireless image sharing, and Bluetooth is also featured for image sharing to and remote camera control from a mobile device.
**** PRICE: GBP 526
Manufacturer :
Tags: Canon EOS M6 Body , Canon , EOS , M6 , Body , DSLR
SKU: 1105579

↑ Start of page



Canon EF 14mm F2.8L II USM

Digitalrev.com UK Product Catalog
Description : The Canon EF 14mm f/2.8L II USM is an ultra-wide angle lens infused with an abundance of technology. Its large aperture allows fast, flash-free shooting in dim conditions and excellent depth of field control. The aperture?fs circular design is also ideal for isolating subjects at large aperture by delivering smooth and even-looking background blur. In terms of image quality, the lens incorporates aspherical and UD elements, with the former guarding against spherical distortions and the latter minimising chromatic aberrations. It also has a Super Spectra Coating for accurate colour balance and high contrast and it suppresses ghosting and flare by absorbing unwanted reflections in the lens. This lens is also exceptionally quiet during shooting with its internal USM that ensures fast, accurate and silent operation with excellent holding torque, perfect for shooting situations such as a conference. In case you want to instantly regain control over focusing, the lens permits manual autofocus override.
**** PRICE: GBP 1406
Manufacturer :
Tags: Canon EF 14mm F2.8L II USM, Canon 14mm 2.8 ii usm, Canon 14mm ii, Canon 14mm fisheye, 14mm 2.8 ii, 14mm 2.8, 14mm, Canon lens, Canon fisheye, fisheye
SKU: 2181

↑ Start of page



Canon EF-S 17-55mm f/2.8 IS USM

Digitalrev.com UK Product Catalog
Description : To meet user demands for a fast EF-S zoom lens, Canon has specially designed a new lens with a large aperture of f/2.8 for select Canon Digital SLR cameras.* The large circular aperture produces a shallow depth-of-field, creating background blur that draws attention to the photographic subject. The lens construction includes UD and aspherical elements, which deliver impressive image quality throughout the entire zoom range. Image Stabilizer lens groups shift to compensate for camera movement so that the image appears steady on the image plane, ensuring clear, crisp images, even in dim light. With a Ring-type USM, inner focusing and new AF algorithms, this lens achieves autofocus quickly and quietly, and with full-time mechanical manual focusing, manually adjusting the focus is possible even in AF mode.
**** PRICE: GBP 635
Manufacturer :
Tags: Canon EF-S 17-55mm f/2.8 IS USM, Canon 17-55mm, Canon 17-55mm 2.8, 17-55mm 2.8, 17-55mm, Canon IS USM, Canon zoom lens, Canon lens
SKU: 1161

↑ Start of page



Canon EF-S 18-135mm f/3.5-5.6 IS STM (White Box)

Digitalrev.com UK Product Catalog
Description : Designed to exceed expectations and ideal for video and still images alike, the new EF-S 18-135mm f/3.5-5.6 IS STM marks a new standard for EF-S lenses. It features a refined Image Stabilization system that delivers up to four equivalent stops of shake correction throughout the zoom range; and offers a maximum magnification of 0.28x at the telephoto end, while remaining even more compact in size. This EF-S lens supports the Canon EOS Rebel T4i DSLR's Movie Servo AF feature for smooth and quiet continuous AF during movie shooting by utilizing a new six-group zoom system and the adoption of a stepping motor and focus mechanism. High-speed autofocus is achieved thanks to an Inner focusing system, high-speed CPU, and optimized AF algorithm. Appearing for the first time in a Canon lens is Dynamic IS (Movie Shooting Mode only) that uses a wide image stabilization correction range to help ensure steady video while shooting when walking. Whether shooting movies or stills, image quality is phenomenal, with one UD and one PMo aspheric lens providing high resolution and high contrast images with reduced chromatic aberration throughout the zoom range. A 7 blade, circular aperture ensures beautiful, soft backgrounds and optimized lens coatings ensure excellent color with minimized ghosting and flare. A zoom ring lock even prevents the lens from accidently extending.
**** PRICE: GBP 276
Manufacturer :
Tags: canon, ef-s, 18-135mm, f/3.5-5.6, is, stm, white box, canon ef-s 18-135mm, canon 18-135mm, canon 18-135mm stm, canon 18-135, canon 18-135 stm, 18-135mm stm, 18-135 stm, 18-135
SKU: 1001118

↑ Start of page



Canon EF 200-400mm f/4L IS USM Extender 1.4x

Digitalrev.com UK Product Catalog
Description : The Canon EF 200-400mm f/4L IS USM Extender 1.4x. A professional telephoto zoom suited to photojournalism, wildlife and sports photography A professional-grade 200-400mm f/4 lens with a built-in 1.4x extender that boosts focal lengths to 280-560mm. A four-stop Image Stabilizer maximises sharpness. Instinctive controls enhance handing. The EF 200-400mm f/4L IS USM Extender 1.4X incorporates one fluorite and four UD lens elements, which provide excellent correction of chromatic aberration throughout the entire zoom range for professional quality images with high resolution, contrast and color fidelity, while a 9-blade circular aperture helps deliver beautiful, soft backgrounds. It utilizes inner focusing, ring USM, a high-speed CPU and optimized AF algorithms for fast and accurate autofocusing.
**** PRICE: GBP 8187
Manufacturer :
Tags: canon, ef, 200-400mm, f/4l, is, usm, extender, 1.4x, canon 200-400mm f/4l is usm, canon 200-400mm f4l is usm, canon 200-400mm f4 l is usm, canon 200-400mm f/4, canon 200-400mm f4, canon 200-400mm f/4 l is usm, canon 200-400mm, canon 200-400, extender 1.4x, 200-400
SKU: 1002675

↑ Start of page



Canon EF 35mm f/2 IS USM

Digitalrev.com UK Product Catalog
Description : A modern day update to a versatile, compact and lightweight wide-angle lens, the EF 35mm f/2 IS USM is incredibly bright and offers image stabilization, superb image quality and construction perfect for use on any EOS digital camera. With a redesigned mechanical and optical structure, the EF 35mm f/2 IS USM features a GMo aspherical lens element for high image quality with improved performance in the periphery. It incorporates a rear focus system and ring-type USM for faster, more precise autofocus performance. Full-time manual focus enables manual focusing while in AF mode, a micro-stepping drive provides quieter operation and a low speed focus drive delivers optimal results for video shooting. Canon Optical Image Stabilizer system delivers the equivalent effect of 4 stops and can detect normal shooting or panning, and automatically switches to the optimal IS mode. Compact and lightweight, the EF 35mm f/2 IS USM has an 8-blade circular aperture diaphragm for soft backgrounds, a minimum focusing distance of 0.79 ft./0.24m, plus optimized lens coatings for minimized ghosting and flare.
**** PRICE: GBP 476
Manufacturer :
Tags: Canon, EF, 35mm, f/2, IS, USM, canon 35mm f/2, canon 35mm f2, canon 35mm, canon 35, 35, wide-angle, canon lens, 35mm prime lens
SKU: 1002161

↑ Start of page



Canon EOS 700D DSLR Body (Rebel T5i)

Digitalrev.com UK Product Catalog
Description : The Canon EOS 700D is an Easy-to-Use, Entry-level Digital SLR Camera with High Quality Movie and Full HD Photo Functions. The incredible image quality and performance starts with an 18.0 Megapixel CMOS (APS-C) sensor and DIGIC 5 Image Processor. Combined with an extensive ISO range of 100-12800 (expandable to 25600 in H mode), the EOS 700D boasts crisp, detailed images, even in low-light situations. A continuous shooting speed of up to 5.0 fps allows for fast action capture. 9 cross-type AF focus points help ensure crisp focus throughout the frame, and the Hybrid CMOS AF system enables speedy and accurate autofocus when shooting in Live View mode. In addition, the camera is compatible with STM lenses to achieve high quality Full HD (1920 x 1080) EOS movies for smooth, quiet AF performance.
**** PRICE: GBP 369
Manufacturer :
Tags: Canon, EOS, 700D, DSLR, Body, Rebel, T5i, canon eos 700d, canon 700d, canon rebel t5i, rebel t5i, canon t5i, canon 700d body, 700d body, canon 700, 700, kiss x7i, canon kiss x7i, x7i
SKU: 1002564

↑ Start of page



Canon EOS 700D with EF-S 18-55mm f/3.5-5.6 IS STM Lens Kit

Digitalrev.com UK Product Catalog
Description : The Canon EOS 700D is an Easy-to-Use, Entry-level Digital SLR Camera with High Quality Movie and Full HD Photo Functions. The incredible image quality and performance starts with an 18.0 Megapixel CMOS (APS-C) sensor and DIGIC 5 Image Processor. Combined with an extensive ISO range of 100-12800 (expandable to 25600 in H mode), the EOS 700D boasts crisp, detailed images, even in low-light situations. A continuous shooting speed of up to 5.0 fps allows for fast action capture. 9 cross-type AF focus points help ensure crisp focus throughout the frame, and the Hybrid CMOS AF system enables speedy and accurate autofocus when shooting in Live View mode. In addition, the camera is compatible with STM lenses to achieve high quality Full HD (1920 x 1080) EOS movies for smooth, quiet AF performance.
**** PRICE: GBP 439
Manufacturer :
Tags: Canon, EOS, 700D, with, EF-S, 18-55mm, f/3.5-5.6, IS, STM, Lens, Kit, canon eos 700d, canon 700d, eos 700d, canon 700, 700, canon rebel t5i, canon t5i, rebel t5i, t5i, canon 700d 18-55mm stm, canon 700d 18-55mm, canon 700d 18-55, 700d 18-55mm, 700d 18-55, Kiss x7i, Canon kiss x7i, x7i
SKU: 1002565

↑ Start of page



Canon EOS 700D with EF-S 18-135mm f/3.5-5.6 IS STM Kit

Digitalrev.com UK Product Catalog
Description : The Canon EOS 700D is an Easy-to-Use, Entry-level Digital SLR Camera with High Quality Movie and Full HD Photo Functions. The incredible image quality and performance starts with an 18.0 Megapixel CMOS (APS-C) sensor and DIGIC 5 Image Processor. Combined with an extensive ISO range of 100-12800 (expandable to 25600 in H mode), the EOS 700D boasts crisp, detailed images, even in low-light situations. A continuous shooting speed of up to 5.0 fps allows for fast action capture. 9 cross-type AF focus points help ensure crisp focus throughout the frame, and the Hybrid CMOS AF system enables speedy and accurate autofocus when shooting in Live View mode. In addition, the camera is compatible with STM lenses to achieve high quality Full HD (1920 x 1080) EOS movies for smooth, quiet AF performance.
**** PRICE: GBP 589
Manufacturer :
Tags: Canon, EOS, 700D, with, EF-S, 18-135mm, f/3.5-5.6, IS, STM, Kit, canon eos 700d, canon 700d, canon 700, 700, canon rebel t5i, canon t5i, rebel t5i, t5i, canon 700d 18-135mm stm, canon 700d 18-135mm, canon 700d 18-135, 700d 18-135mm, 700d 18-135, kiss x 7i, Canon kiss x7i, x7i
SKU: 1002566

↑ Start of page



Canon EF 70-300mm f/4-5.6 IS USM

Digitalrev.com UK Product Catalog
Description : The EF 70-300mm f/4-5.6 IS USM telephoto zoom lens has been developed to meet the high-performance standards that today's photographers demand. Improved Image Stabilizer Technology provides up to three stops of "shake" correction, and the "Mode 2" option stabilizes images while panning with a moving subject. Compared to the original Canon EF 75-300mm IS zoom lens, this telephoto lens has faster autofocus, and overall the lens is lighter and has a smaller diameter than the original. The zoom ring can be locked at the 70mm position, making this powerful lens easy to transport, too.
**** PRICE: GBP 303
Manufacturer :
Tags: Canon EF 70-300mm f/4-5.6 IS USM, Canon 70-300mm IS USM, Canon 70-300mm IS, Canon 70-300mm, Canon 70-300, 70-300mm, 70-300, Canon lens, Telephoto, Canon is, Canon USM, IS USM
SKU: 914

↑ Start of page



Canon EF 75-300mm f/4-5.6 III USM

Digitalrev.com UK Product Catalog
Description : Compact and lightweight 4x telephoto zoom lens ideal for shooting sports, portraits, and wildlife. The newly developed Micro USM makes autofocusing quicker and quieter. The improved zoom mechanism also makes zooming smoother. The front part of the zoom ring now sports a silver ring for a luxury touch.
**** PRICE: GBP 180
Manufacturer :
Tags: Canon EF 75-300mm f/4-5.6 III USM, Canon 75-300mm iii USM, Canon 75-300mm iii, Canon 75-300mm, 75-300mm, 75-300mm iii, 75-300, Canon lens, Canon USM
SKU: 1053

↑ Start of page



Canon EF 100mm f/2.8L Macro IS USM

Digitalrev.com UK Product Catalog
Description : The Canon EF 100mm f/2.8 L Macro IS USM is a high quality, medium telephoto macro lens which has been developed for photographers who demand the highest level of optical quality. Part of the Canon?fs prestigious L-series, you are assured of the image quality that it can deliver. Furthermore, the EF 100mm f/2.8 L Macro IS USM uses Canon?fs new Hybrid IS system which features up to 4-stop correction, compensating for the effects of camera shake, during normal shooting. Hybrid IS corrects shift movement problematic when shooting up close -as well as angular movement providing photographers with the benefit of up to 2 stops at 1.0x magnification. The EF 100mm f/2.8 L Macro IS USM is also the first macro lens in the EOS lens range to have image stabilization which makes it ideal for those macro shooters who prefer to shoot handheld. Other key features of the lens include the ultra low dispersion (UD) lenses that correct colour aberration, Super Spectra coatings, a nine blade circular aperture, a silent, high-speed ring type USM Autofocus and also features dust and water resistant seals.
**** PRICE: GBP 616
Manufacturer :
Tags: Canon EF 100mm f/2.8L Macro IS USM, Canon 100mm 2.8, Canon 100mm is usm, Canon 100mm, Canon macro, Canon lens, marco lens, canon l lens
SKU: 7437

↑ Start of page



Canon EF 100mm f/2 USM

Digitalrev.com UK Product Catalog
Description : Despite the large maximum aperture this lens remains compact. Lens group 5 moves for rear focusing, and sharp, crisp pictures are obtained at all apertures. The background blur is ideal for portraits. The USM autofocuses the lens quickly and quietly. Another option in high-speed moderate telephotos, this compact lens is ideal for portraits and low-light work. Compared to the 85mm f/1.8 USM lens, it provides that little extra bit extra of telephoto power sometimes necessary outdoors or for candid shooting. Like the 85mm, it's super-sharp (even wide-open), and has fast USM autofocus along with full-time manual focusing.
**** PRICE: GBP 377
Manufacturer :
Tags: Canon EF 100mm f/2 USM, Canon 100mm f2 USM, Canon 100mm USM, Canon 100mm 2, Canon 100mm, 100mm f2, 100mm USM, 100mm, Canon lens
SKU: 854

↑ Start of page



Canon Kiss X7i 18-135mm STM Kit

Digitalrev.com UK Product Catalog
Description : The Canon Kiss X7i (EOS 700D) is an Easy-to-Use, Entry-level Digital SLR Camera with High Quality Movie and Full HD Photo Functions. The incredible image quality and performance starts with an 18.0 Megapixel CMOS (APS-C) sensor and DIGIC 5 Image Processor. Combined with an extensive ISO range of 100-12800 (expandable to 25600 in H mode), the Kiss X7i (EOS 700D) boasts crisp, detailed images, even in low-light situations. A continuous shooting speed of up to 5.0 fps allows for fast action capture. 9 cross-type AF focus points help ensure crisp focus throughout the frame, and the Hybrid CMOS AF system enables speedy and accurate autofocus when shooting in Live View mode. In addition, the camera is compatible with STM lenses to achieve high quality Full HD (1920 x 1080) EOS movies for smooth, quiet AF performance.
**** PRICE: GBP 490
Manufacturer :
Tags: Canon Kiss X7i 18-135mm STM Kit, Canon 700d, Canon T5i, X7i, T5i, 700d
SKU: 1103207

↑ Start of page



Canon Kiss X7i 18-55mm STM Kit

Digitalrev.com UK Product Catalog
Description : The Canon Kiss X7i (EOS 700D) is an Easy-to-Use, Entry-level Digital SLR Camera with High Quality Movie and Full HD Photo Functions. The incredible image quality and performance starts with an 18.0 Megapixel CMOS (APS-C) sensor and DIGIC 5 Image Processor. Combined with an extensive ISO range of 100-12800 (expandable to 25600 in H mode), the Kiss X7i (EOS 700D) boasts crisp, detailed images, even in low-light situations. A continuous shooting speed of up to 5.0 fps allows for fast action capture. 9 cross-type AF focus points help ensure crisp focus throughout the frame, and the Hybrid CMOS AF system enables speedy and accurate autofocus when shooting in Live View mode. In addition, the camera is compatible with STM lenses to achieve high quality Full HD (1920 x 1080) EOS movies for smooth, quiet AF performance.
**** PRICE: GBP 400
Manufacturer :
Tags: Canon Kiss X7i 18-55mm STM Kit, Canon 700d, Canon T5i, X7i, T5i, 700d
SKU: 1104767

↑ Start of page



Canon EOS 1300D Body

Digitalrev.com UK Product Catalog
Description : Comprising a versatile set of imaging capabilities along with support for a connected workflow, the New Canon EOS 1300D is a compact, sleek DSLR featuring an 18MP APS-C CMOS sensor and a DIGIC 4+ image processor. Combined, these two technologies avail rich image quality with reduced noise, along with a native sensitivity range of ISO 100-6400 that can be further expanded to ISO 12800 to suit working in low and difficult lighting conditions. The sensor and processor also enable the ability to shoot continuously at 3 fps for photographing moving subjects, as well as recording Full HD 1080p/30 video. Benefitting shooting with the optical viewfinder, a 9-point AF system incorporates a single center cross-type AF point for increased accuracy and focusing speed, and a contrast-detection focusing system offers refined autofocus precision for shooting movies or working in live view. The rear 3.0" 920k-dot LCD offers a bright, clear image for playback and review, and built-in Wi-Fi with NFC also offers the ability to wirelessly share imagery from your camera to a linked mobile device for instant online sharing
**** PRICE: GBP 259
Manufacturer :
Tags: Canon EOS 1300D Body, Canon EOS 1300D, Canon 1300D Body, Canon 1300D, Canon EOS Rebel T6, Canon Rebel T6
SKU: 1104938

↑ Start of page



Carl Zeiss Batis 18mm f/2.8 (For Sony E)

Digitalrev.com UK Product Catalog
Description : The very large field angle of this super wide-angle lens is perfect for creative shots with unusual perspectives. Consistently excellent image quality right into the corners makes the lens perfect for the challenges of, for example, landscape, astro and architectural photography. The ZEISS Batis autofocus lenses were specially developed for mirrorless full-frame system cameras from Sony. The lenses are fully compatible with all E-mount cameras and offer not only fast, quiet autofocus, but also protection against dust and spray water. For creative photography, the innovative OLED display shows the distance and depth of field to ensure that the focusing range can always be perfectly set. The result: images that will amaze you. The completely new design of the high-speed ZEISS Batis family offers perfect image quality.
**** PRICE: GBP 1175
Manufacturer :
Tags: Carl Zeiss Batis 18mm f/2.8 (For Sony E), Carl Zeiss, Zeiss, Batis, 18mm, f/2.8, For Sony E, Batis 2.8/18, 2.8/18, e-mount, e mount, sony full frame, full-frame
SKU: 1104876

↑ Start of page



Carl Zeiss Batis 25mm f/2 (For Sony E)

Digitalrev.com UK Product Catalog
Description : The very close focusing distance of the 25 mm wide-angle lens supports the creative implementation of exceptional perspectives. An extremely uniform image quality is ensured right into the corners of the image. The lens is the perfect companion for shooting landscapes, architecture, street scenes and photojournalism. The ZEISS Batis autofocus lenses were developed especially for mirrorless, full-frame system cameras by Sony. The lenses are fully compatible with all E-mount cameras and offer protection against dust and splashes of water in addition to fast and easy autofocus. For creative work, the distance and depth of field can be read from the innovative OLED display. With the completely new lens design, the high-speed ZEISS Batis family offers perfect imaging performance.
**** PRICE: GBP 942
Manufacturer :
Tags: Carl Zeiss Batis 25mm f/2 (For Sony E), Carl, Zeiss, Batis, 25mm, f/2, For Sony E, nex mount, e mount, e-mount, ZEISS Batis, 2/25
SKU: 1104161

↑ Start of page



Carl Zeiss Batis 85mm f/1.8 (For Sony E)

Digitalrev.com UK Product Catalog
Description : Thanks to a speed of 1:1.8, very low depths of field can be used creatively. The optical image stabilization allows for successful hand-held shooting even in poor light conditions. With a focal length of 85 mm, the lens is the perfect companion for portrait, event, and wedding photography. The ZEISS Batis autofocus lenses were developed especially for mirrorless full-frame system cameras by Sony. The lenses are fully compatible with all E-mount cameras and offer protection against dust and splashing water in addition to fast and easy autofocus. For creative work, the distance and depth of field can be read from the innovative OLED display. With the completely new lens design, the high-speed ZEISS Batis family offers perfect imaging performance.
**** PRICE: GBP 945
Manufacturer :
Tags: Carl Zeiss Batis 85mm f/1.8 (For Sony E), Carl, Zeiss, Batis, 85mm, f/1.8, For Sony E, f1.8, 1.8, 1.8/85, ZEISS Batis
SKU: 1104162

↑ Start of page



Fujifilm X100F

Digitalrev.com UK Product Catalog
Description : Featuring an evolution in its core feature-set, the silver X100F Digital Camera from Fujifilm incorporates a series of advanced imaging capabilities while still retaining its trademark design and intuitive handling assets. Most notably, the X100F features a 24.3MP APS-C X-Trans CMOS III sensor and X-Processor Pro image processor to realize rich, high-resolution stills and fluent performance with expandable sensitivity to ISO 51200. A built-in Fujinon 23mm f/2 lens provides a general wide-angle 35mm equivalent focal length, and its optical design utilizes aspherical glass to produce sharp imagery while a Super EBC coating resists flare and ghosting. Benefitting working in a variety of shooting situations, a heightened hybrid autofocus system now utilizes 91 total points, including 49 phase-detection points, for quick, accurate focusing. Complementing the imaging specs is a range of physical attributes that are the hallmark of the X100-series. The Advanced Hybrid Viewfinder, which meshes both optical and electronic viewing means in a switchable manner, has been updated with adjustable magnification for the electronic rangefinder function for more precise manual focus control. Additionally, the body also sports a physical ISO dial, which is incorporated within the shutter speed dial, and the exposure compensation dial can now be set to a C position for an increased +/- 5 stop range of adjustment. Additionally, the rear of the camera sees the inclusion of a focus lever for faster focus point selection, and the majority of the physical controls, buttons, and dials have been moved to the right-hand side for easier one-handed use.
**** PRICE: GBP 1069
Manufacturer :
Tags: Fujifilm X100F , Fujifilm , X100F , X100 , Point & Shoot Cameras , Camera , DigitalCamera , Series X , 100 , 100F
SKU: 1105370

↑ Start of page



Fujifilm X-T20

Digitalrev.com UK Product Catalog
Description : Blending a familiar form factor with a heightened feature-set, the black X-T20 from Fujifilm is a sleek mirrorless camera designed for multimedia shooters. Utilizing a 24.3MP APS-C X-Trans CMOS III sensor and X-Processor Pro image processor, high-resolution stills can be recorded with notable sharpness and clarity due to the sensor's organic layout and omission of an optical low-pass filter. The sensor and processor combination also avails an extended sensitivity range to ISO 51200, a 14 fps continuous shooting rate when working with the electronic shutter, and the ability to record UHD 4K or Full HD 1080p video. When working with moving subjects, continuous autofocus performance has been optimized for improved moving subject tracking and overall accuracy, and Advanced SR Auto mode can also be used for fully automated shooting with intelligent scene recognition. Additionally, the retro-inspired camera body design incorporates a tilting 3.0" 1.04m-dot touchscreen LCD as well as a 2.36m-dot electronic viewfinder, and physical dials are available for quickly and intuitively adjusting exposure and shooting settings.
**** PRICE: GBP 689
Manufacturer :
Tags: Fujifilm X-T20 , Fujifilm , X-T20 , Mirrorless , X-T , 20 , T20 , X , Fujifilm X-T20 , XT-20
SKU: 1105390

↑ Start of page



Fujifilm X-T20 With 16-50mm Kit

Digitalrev.com UK Product Catalog
Description : Blending a familiar form factor with a heightened feature-set, the silver X-T20 from Fujifilm is a sleek mirrorless camera designed for multimedia shooters. Utilizing a 24.3MP APS-C X-Trans CMOS III sensor and X-Processor Pro image processor, high-resolution stills can be recorded with notable sharpness and clarity due to the sensor's organic layout and omission of an optical low-pass filter. The sensor and processor combination also avails an extended sensitivity range to ISO 51200, a 14 fps continuous shooting rate when working with the electronic shutter, and the ability to record UHD 4K or Full HD 1080p video. When working with moving subjects, continuous autofocus performance has been optimized for improved moving subject tracking and overall accuracy, and Advanced SR Auto mode can also be used for fully automated shooting with intelligent scene recognition. Additionally, the retro-inspired camera body design incorporates a tilting 3.0" 1.04m-dot touchscreen LCD as well as a 2.36m-dot electronic viewfinder, and physical dials are available for quickly and intuitively adjusting exposure and shooting settings.
**** PRICE: GBP 819
Manufacturer :
Tags: Fujifilm X-T20 With 16-50mm Kit , Fujifilm , X-T20 With 16-50mm , X-T20 , XT20 , XT20 16-50mm , 16-50 , xt20 16-50 , X-T20 16-50mm , fujifilm, fujifilm XT20 kit , xt20
SKU: 1105632

↑ Start of page



Fujifilm X-T20 With XF 18-55mm F2.8-4 R LM OIS Kit

Digitalrev.com UK Product Catalog
Description : Blending a familiar form factor with a heightened feature-set, the silver X-T20 from Fujifilm is a sleek mirrorless camera designed for multimedia shooters. Utilizing a 24.3MP APS-C X-Trans CMOS III sensor and X-Processor Pro image processor, high-resolution stills can be recorded with notable sharpness and clarity due to the sensor's organic layout and omission of an optical low-pass filter. The sensor and processor combination also avails an extended sensitivity range to ISO 51200, a 14 fps continuous shooting rate when working with the electronic shutter, and the ability to record UHD 4K or Full HD 1080p video. When working with moving subjects, continuous autofocus performance has been optimized for improved moving subject tracking and overall accuracy, and Advanced SR Auto mode can also be used for fully automated shooting with intelligent scene recognition. Additionally, the retro-inspired camera body design incorporates a tilting 3.0" 1.04m-dot touchscreen LCD as well as a 2.36m-dot electronic viewfinder, and physical dials are available for quickly and intuitively adjusting exposure and shooting settings.
**** PRICE: GBP 939
Manufacturer :
Tags: Fujifilm X-T20 With XF 18-55mm F2.8-4 R LM OIS Kit , Fujifilm , X-T20 , 18-55mm, F2.8-4, R , LM , OIS , Kit , 18-55 , XT20 , XT-20
SKU: 1105591

↑ Start of page



Fujifilm VPB-XT2 Vertical Power Booster Grip

Digitalrev.com UK Product Catalog
Description : Bring out the full potential of your X-T2 mirrorless camera with the VPB-XT2 Vertical Power Booster Grip from Fujifilm. Able to hold one or two additional NP-W126 series batteries in addition to the one already in the camera, this grip will dramatically improve shooting time. The added power also enables multiple boost settings that improve continuous shooting speed, autofocus, and more. For more standard battery grip functionality, it is equipped with a shutter release button for more comfortable vertical composition and it has dual command dials and a focus point joystick for control in multiple positions. Other controls include AE-L, AF-L, Q, and Fn buttons. Additionally, video shooters will gain a 3.5mm headphone jack for monitoring sound and there is a 1/4"-20 tripod thread on the base. Included with the Vertical Power Booster Grip is the AC-9VS AC Adapter which can power the camera from an AC power source. It can also charge two batteries at the same time in approximately two hours. The grip is dust and weather sealed and designed to operate at temperatures as low as 14??F.
**** PRICE: GBP 272
Manufacturer :
Tags: Fujifilm VPB-XT2 Vertical Power Booster Grip,Fujifim VPB-XT2 ,Fuji VPB-XT2,VPB-XT2,Fujifilm VPB-XT2,
SKU: 1105018

↑ Start of page



Fujifilm Fujinon XF 50mm F2 R WR Lens

Digitalrev.com UK Product Catalog
Description : A sleek short telephoto prime for Fujifilm X-series mirrorless cameras, the black XF 50mm f/2 R WR Lens offers a 76mm equivalent focal length to suit a variety of applications, including portraiture and still lifes. The lightweight design and bright f/2 maximum aperture benefit working in low-light conditions and also afford a high degree of control over depth of field for selective focus techniques. Autofocus is fast, precise, and near-silent to suit both photo and video shooting, and the lens is also weather-sealed and is rated to work in temperatures as low as 14??F. Additionally, a Super EBC (Electron Beam Coating) coating has been applied to individual elements to reduce lens flare and ghosting for improved contrast and color fidelity when working in strong lighting conditions.
**** PRICE: GBP 433
Manufacturer :
Tags: Fujifilm Fujinon XF 50mm F2 R WR Lens , Fuji XF 50mm f2 , XF 50 , XF50 , 50mm , XF50MM , Fuji 50mm
SKU: 1104943

↑ Start of page



Fujifilm Fujinon XF 16mm F1.4 R WR Lens

Digitalrev.com UK Product Catalog
Description : The Fujifilm Fujinon XF 16mm F1.4 R WR Lens has a fixed focal length of 16mm (24mm in 35mm format equivalent) and offers a dramatic wide field of view and stunning optical performance. The F1.4 maximum aperture delivers high image quality in low-light conditions and bokeh-rich macro photography with the minimum working distance of 15cm. Featuring high-speed autofocus, a weather- and dust-resistant structure that can work in temperatures as low as -10??C, and great portability thanks to its compact size, the shooting possibilities are further expanded.
**** PRICE: GBP 760
Manufacturer :
Tags: Fujifilm Fujinon XF 16mm F1.4 R WR Lens, Fujifilm, Fujinon, XF, 16mm, F1.4, R, WR, fujifilm 16mm,Fuji 16mm,Fuji 16MM 1.4,Fuji XF 16mm,
SKU: 1104143

↑ Start of page



Fujifilm Fujinon XF 18-55mm F2.8-4 R LM OIS Lens (White Box)

Digitalrev.com UK Product Catalog
Description : With this single versatile zoom featuring a maximum aperture of F2.8 and a broad focal length range from 27mm wide angle to 84mm* telephoto, the photographer can respond to a variety of scenes. Superbly portable thanks to its compact size, the fast linear motor-driven autofocus and the built-in functionality of four stops of image stabilization ensure comfortable, confident shooting even in challenging situations.
**** PRICE: GBP 341
Manufacturer :
Tags: Fujifilm, Fujinon, XF, 18-55mm, F2.8-4, R, LM ,OIS, Lens ,Fuji,X-E1,X-PRO1,18-55, Fujifilm XF 18-55mm f/2.8-4.0, fujifilm x, fujfilm xf, white box,Fuji 18-55mm,Fuji 18-55,Fuji XF 18-55mm,Fuji XF 18-55mm,Fuji XF18-55mm,XF 18-55mm,
SKU: 1002670

↑ Start of page



Fujifilm Fujinon XF 18-55mm F2.8-4 R LM OIS Lens

Digitalrev.com UK Product Catalog
Description : With this single versatile zoom featuring a maximum aperture of F2.8 and a broad focal length range from 27mm wide angle to 84mm* telephoto, the photographer can respond to a variety of scenes. Superbly portable thanks to its compact size, the fast linear motor-driven autofocus and the built-in functionality of four stops of image stabilization ensure comfortable, confident shooting even in challenging situations.
**** PRICE: GBP 391
Manufacturer :
Tags: Fujifilm, Fujinon, XF, 18-55mm, F2.8-4, R, LM ,OIS, Lens ,Fuji,X-E1,X-PRO1,18-55, Fujifilm XF 18-55mm f/2.8-4.0, fujifilm x, fujfilm xf,Fuji XF 18-55mm,Fuji XF18-55mm,XF 18-55mm,
SKU: 1001308

↑ Start of page



Fujifilm Fujinon XF 35mm F2 R WR Lens

Digitalrev.com UK Product Catalog
Description : The "FUJINON XF35mmF2 R WR" offers a focal length equivalent to 53mm* with the angle of view similar to that of the human eye and a maximum aperture of F2.0. It delivers sharp images with rich bokeh. The optical construction of 9 elements in 6 groups (including two aspherical elements) achieves the perfect balance of high image quality and compact size. The lens features the smallest diameter of the line-up and thanks to the inner focus system and stepping motor, it achieves an autofocus time of just 0.08 sec**. The exterior of the lens is weather and dust-resistant and can work in temperatures as low as -10??C. The lens is ideal for any scene and application. This is the new standard for all photography fans. (*35mm format equivalent)
**** PRICE: GBP 325
Manufacturer :
Tags: Fujifilm Fujinon XF 35mm F2 R WR Lens, Fujifilm, Fujinon, XF, 35mm, F2, R, WR ,Lens, XF35mmF2, XF35mm, fujifilm 35mm, 35mm f2, fujinon lens, 35mm prime lens,Fuji Lens,Fujifilm Lens,Fuji XF35mm,Fuji 35mm,
SKU: 1104431

↑ Start of page



Fujifilm Fujinon XF 50-140mm F2.8 R LM OIS WR Lens

Digitalrev.com UK Product Catalog
Description : The high-performance, weather-resistant FUJINON XF50-140mmF2.8 R LM OIS WR telephoto zoom lens offers the most frequently used telephoto focal lengths, equivalent to 76mm to 213mm, and a maximum aperture of F2.8. Its weather resistant and dust-resistant finish works in temperatures as low as -10??C. Thanks to a high-performance gyro sensor and unique image stabilization, hand-held shots are possible in a wide range of conditions. The world?fs first Triple Linear Motor allows shooting with high-speed, quiet autofocusing. Nano-GI (Gradient Index) coating technology ensures this high-performance telephoto zoom lens delivers sharp, clear results. Constructed of 23 glass elements in 16 groups, including 5 ED lens elements and a Super ED lens element, chromatic aberrations have been substantially reduced. Its advanced performance makes this lens a perfect choice for portraits or snapshots and to capture fast-moving subjects in sports or wildlife photography.
**** PRICE: GBP 1129
Manufacturer :
Tags: Fujifilm Fujinon XF 50-140mm F2.8 R LM OIS WR Lens, Fujifilm, Fujinon, XF, 50-140mm, F2.8, R, LM, OIS, WR, Lens, 50-140, 50 140mm, 50140, fuji lens,Fuji XF 50-140mm,XF 50-140mm,Fuji 50-140,
SKU: 1103760

↑ Start of page



Fujifilm Fujinon XC 50-230mm F4.5-6.7 OIS Lens

Digitalrev.com UK Product Catalog
Description : The wide zoom range of the FUJINON XC50-230mmF4.5-6.7 OIS starts at 76mm and goes to 350mm with consistently outstanding optical performance all the way through. The powerful 50-230mm lens will let you capture your subject at a distance with clarity. The all-glass 10 group / 13 element lens configuration includes 1 aspherical lens and 1 ED lens. Superb optical performance is ensured via optical image stabilization effectively minimizing blur when shooting at longer focal lengths or in low light. A reduced weight focusing lens combined with a high-precision stepping motor guarantees high-speed autofocusing and suppresses any noise from the zoom mechanism.
**** PRICE: GBP 239
Manufacturer :
Tags: Fujifilm, Fujinon, XC, 50-230mm ,F4.5-6.7 ,OIS ,Lens ,Fujifilm Fujinon XC 50-230mm F4.5-6.7 OIS Lens ,Fujifilm Fujinon 50-230mm,fujifil x,fujifilm 55-230mm,fujifilm xc 55-230mm
SKU: 1102854

↑ Start of page



Fujifilm Fujinon XF 56mm F1.2 R APD Lens

Digitalrev.com UK Product Catalog
Description : The XF56mm F1.2 R APD lens is a standard prime lens with a focal length equivalent to 85mm. The lens has a maximum aperture of F1.2 making it the world?fs brightest autofocus lens for digital cameras with an APS-C sensor. In addition, the new apodizing filter makes it the perfect choice for portraits, with every strand of hair visible and a unique bokeh effect. The built-in APD filter, the pinnacle of Fujifilm's nanotechnology, produces smoother bokeh, making the subject stand out distinctly from the background, and enhances creativity for portraits and a wide range of other subjects. When attached to an X Series camera body, the XF56mm F1.2 R APD lens weighs about half as much as a DSLR camera with a lens of the same focal length and F value. Plus it?fs quick to use thanks to the high-speed, quiet autofocus.
**** PRICE: GBP 955
Manufacturer :
Tags: Fujifilm Fujinon XF 56mm F1.2 R APD Lens, Fujifilm, Fujinon, XF, 56mm, F1.2, R, APD, Lens, 56mm, fuji 56mm, fujifiom 56, fuji lens, apd lens
SKU: 1103761

↑ Start of page



Fujifilm Fujinon XF 100-400mm F4.5-5.6 R LM OIS WR

Digitalrev.com UK Product Catalog
Description : The FUJINON XF100-400mmF4.5-5.6 R LM OIS WR is a super telephoto zoom lens that covers a 35mm focal length equivalent of 152-609mm. The high performance optical construction of 21 elements in 14 groups includes five ED lenses and one Super ED lens to help reduce chromatic aberration that often occurs in telephoto lenses. As a result, it delivers the highest image quality in its class. The lens has been designed for handheld shooting with a 5.0-stop image stabilization system and weighs less than 1.4kg. Linear motor for fast autofocusing makes it perfect for shooting fast-moving subjects including aircraft and motorsports. The lens is also both water and dust resistant and can operate in temperatures as low as -10??C, so it?fs suitable for use in a wide range of outdoor shooting conditions. A fluorine coating has also been applied to the front lens element to repel water and dirt, further improving the toughness of the lens.
**** PRICE: GBP 1560
Manufacturer :
Tags: Fujifilm Fujinon XF 100-400mm F4.5-5.6 R LM OIS WR, Fujifilm, Fujinon, XF, 100-400mm, F4.5-5.6, R LM OIS WR, 100-400 mm, 100- 400, fujifilm telephoto, Super telephoto zoom lens, fujifilm zoom lens, Super telephoto
SKU: 1104583

↑ Start of page



HTC 10 LTE 32GB

Digitalrev.com UK Product Catalog
Description : The HTC 10 LTE 32GB delivers dynamic handheld performance and a powerful dual-camera array in a premium, sculpted design. This flagship smartphone is powered by a quad-core 2.15 GHz Snapdragon 820 processor with 4GB of RAM in support. It comes equipped with 32GB of onboard storage and is equipped with a microSDXC slot that supports cards up to 2TB. The HTC 10 houses a 5.2" Super LCD 5 capacitive touchscreen display, which is designed to produce robust images and color depth. The HTC 10's QHD 2560 x 1440 resolution allows you to view full high-definition images and video content in cinema-like quality and Corning Gorilla Glass 4 ensures the screen is better protected against drops and falls. Supporting the HTC 10's premium display is enhanced sound performance delivered by its integrated BoomSound Hi-Fi edition speakers. The HTC 10 is also well-equipped for shooting pictures and capturing video. It features a 12-megapixel rear-facing camera and 5-megapixel front-facing camera. Both cameras come equipped with Optical Image Stabilization (OIS), so even your selfies will turn out crisp and clear. Additionally, each camera utilizes autofocus, HDR, high-definition video recording, and a bevy of other photog-friendly features. The HTC 10 incorporates dual-band Wi-Fi for high-speed Internet connectivity. Bluetooth 4.2 and NFC technologies are all built-in for pairing with compatible devices, such as wireless headphones, speakers, and other select accessories. A-GPS with GLONASS is also on-board for using Google Location and Maps services. The HTC 10 has a non-removable 3000mAh battery that can deliver hours of use before charging is required.
**** PRICE: GBP 524
Manufacturer :
Tags: HTC 10 LTE 32GB,Smartphone,Mobile Phone,Cellular Phone,Cellphone,New Phone,Latest Phone,Android,HTC 10
SKU: 1104986

↑ Start of page



HTC 10 LTE 64GB

Digitalrev.com UK Product Catalog
Description : The HTC 10 LTE 64GB delivers dynamic handheld performance and a powerful dual-camera array in a premium, sculpted design. This flagship smartphone is powered by a quad-core 2.15 GHz Snapdragon 820 processor with 4GB of RAM in support. It comes equipped with 64GB of onboard storage and is equipped with a microSDXC slot that supports cards up to 2TB. The HTC 10 houses a 5.2" Super LCD 5 capacitive touchscreen display, which is designed to produce robust images and color depth. The HTC 10's QHD 2560 x 1440 resolution allows you to view full high-definition images and video content in cinema-like quality and Corning Gorilla Glass 4 ensures the screen is better protected against drops and falls. Supporting the HTC 10's premium display is enhanced sound performance delivered by its integrated BoomSound Hi-Fi edition speakers. The HTC 10 is also well-equipped for shooting pictures and capturing video. It features a 12-megapixel rear-facing camera and 5-megapixel front-facing camera. Both cameras come equipped with Optical Image Stabilization (OIS), so even your selfies will turn out crisp and clear. Additionally, each camera utilizes autofocus, HDR, high-definition video recording, and a bevy of other photog-friendly features. The HTC 10 incorporates dual-band Wi-Fi for high-speed Internet connectivity. Bluetooth 4.2 and NFC technologies are all built-in for pairing with compatible devices, such as wireless headphones, speakers, and other select accessories. A-GPS with GLONASS is also on-board for using Google Location and Maps services. The HTC 10 has a non-removable 3000mAh battery that can deliver hours of use before charging is required
**** PRICE: GBP 612
Manufacturer :
Tags: HTC 10 LTE 64GB,Smartphone,Mobile Phone,Cellular Phone,Cellphone,New Phone,Latest Phone,Android,HTC 10
SKU: 1104987

↑ Start of page



Mamiya AF 105-210mm f4.5 ULD lens

Digitalrev.com UK Product Catalog
Description : The Mamiya AF 105-210mm f/4.5 ULD is a perfect match to the Mamiya 645 AFD II covering a 68-130 equivalent range in 35mm format. It offers a separate zoom and focus ring, plus the focus ring is a push-pull clutch to quickly switch between manual and autofocus. This lens makes the 645 AF system ideal for sports, travel and fast moving portraiture. Optical performance equals prime focal length lenses due to Mamiya?fs high quality computer aided design and manufacturing. Applications cover a wide range of subjects including travel, wildlife, fashion, and landscape photography. ??
**** PRICE: GBP 777
Manufacturer :
Tags: Mamiya AF 105-210mm f4.5 ULD, Mamiya 105-210mm, Mamiya lens, AF, 105-210mm, ULD
SKU: 3993

↑ Start of page



Metabones Nikon G to M4/3 Adapter (Black Matt)

Digitalrev.com UK Product Catalog
Description : The Nikon G to M4/3 adapter (Black Matt) from Metabones allows you to attach a Nikon F-mount G lens to a Micro Four Thirds format Camera. Metabones' adapters are precision-machined with brass and plated with chromium on both sides of the adapter. It is also designed to allow lenses to reach infinity focus while maintaining the correct registration distance required to support CRC lenses or lenses with floating elements. This adapter features a clickless 8-stop aperture ring with half-stop markings and a detachable tripod foot compatible with Arca Swiss, Markins, and Photo cam ball head tripods. Additionally, its matte black finish minimizes internal reflections so as to maintain image quality. To note, automatic lens functions, like autofocus, will not be retained when using this adapter.
**** PRICE: GBP 107
Manufacturer :
Tags: Metabones Nikon G to M4/3 adapter (Black Matt)
SKU: 1103085

↑ Start of page



Metabones Canon EF to E-mount T Ver.IV Adapter

Digitalrev.com UK Product Catalog
Description : The Metabones Canon EF to E-mount Ver.IV Adapter from Metabones attaches a Canon EF lens to a Sony NEX camera. It is referred to as a "Smart Adapter" because it retains electronic communication between the camera and lens and therefore provides automatic aperture control, EXIF data, image stabilization and autofocus. The adapter is powered by the camera body, so no external power source is required. The Mark IV provides the same functions as the Mark III but provides optimized performance and an improved internal structure. *The inner hole is painted with flocking material coating. This can further reduce the internal reflection.
**** PRICE: GBP 387
Manufacturer :
Tags: Metabones ,Canon EF, to E-mount, Ver.III ,Adapter ,Metabones Canon EF to E-mount, ver.iv, mark iv, Canon EF Lens to Sony E Mount T Smart Adapter (Mark IV)
SKU: 1104283

↑ Start of page



Nikon Nikkor AF 50mm f/1.4 D

Digitalrev.com UK Product Catalog
Description : One of the most widely used autofocus lenses in all of photography. Fast enough for shooting in just about any type of light. Distortion-free images with superb resolution and color rendition. Weighs only 9.0 ounces. An ideal first lens, perfect for full-length portraits, travel photography or any type of available-light shooting. Accepts 52mm filters.
**** PRICE: GBP 259
Manufacturer :
Tags: Nikon, lens, Nikon Lens, lenses, Nikkor lens, AF lens, prime, prime lens, lenses for sale, lenses for DSLR, lens for DSLR, Nikon mount lens, 50mm, 50mm lens, 50mm prime, f/1.4 lens, Nikon AF lens, Nikon Prime Lens, Nikon Prime, Nikon 50mm, 1.4D, 50mm f1.4, 50mm prime lens
SKU: 603

↑ Start of page



Nikon D7500 DSLR Camera Body

Digitalrev.com UK Product Catalog
Description : Designed as a true all-arounder, the Nikon D7500 is a DX-format DSLR offering a versatile feature-set to appeal to photographers and videographers alike. Based on a 20.9MP CMOS sensor and EXPEED 5 image processor, this multimedia maven avails an 8 fps continuous shooting rate for up to 100 consecutive JPEGS, a native sensitivity range to ISO 51,200 that can be expanded up to ISO 1,640,000, and 4K UHD video and time-lapse recording capabilities. Complementing the imaging capabilities is a 51-point Multi-CAM 3500FX II autofocus system, which features 15 cross-type points for fast performance and accurate subject tracking capabilities in a variety of lighting conditions.
**** PRICE: GBP 980
Manufacturer :
Tags: Nikon, D7500, nikon D7500, DSLR, Nikon DSLR, Nikon D7500 DSLR , Nikon D7500 DSLR Camera Body , DSLR , dslr , nikon d7500 , D7500 , d7500
SKU: 1105631

↑ Start of page

---

#16 << Previous Page - Page #1 - Next Page >> #2


PAGES : >> 1 | 2 | 3 | 4 | 5 | 6 | 7 | 8 | 9 | 10 | 11 | 12 | 13 | 14 | 15 | 16 | -
---