---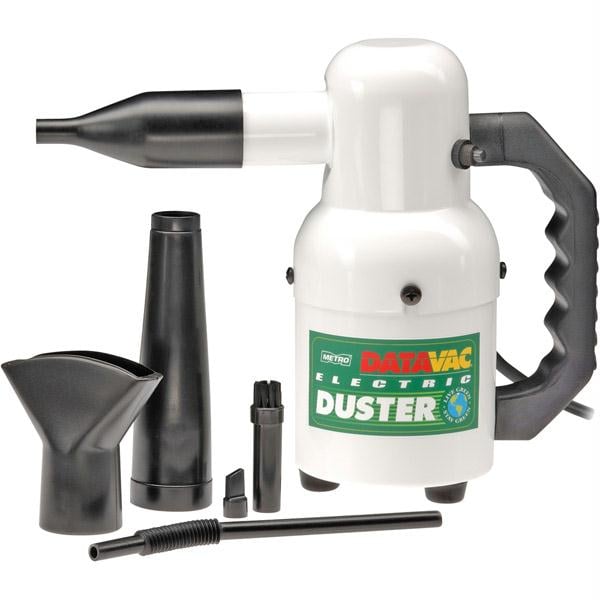 Metrovac Datavac Electric Duster - The Green Alternative
Housewares>Vacuums & Steamers>Hand Vacuums & Sweepers
Product Catalog
Description : .
High-Powered Blower Specifically Designed To Clean Dust And Dirt From Computer/Electronic Audio/Video And Digital Camera Equipment
Single Stage Fan 500-Watt .75 Peak Horsepower Motor
Earth-Friendly Made From High-Quality Steel With Up To 70% Recycled Content
Ideal Alternative To Non-Recyclable Canned Air Eliminates The Need For Dangerous Environmentally Damaging Aerosol Cans
Blows Clean Dry Filtered Air That Is Safe For All Equipment Contains No Dangerous Propellants
Heavy-Duty 2-Conductor 12 Cord
Lifetime Warranty
6 1/2 W X 7 3/4 H X 7 3/4 D Weighs 2.75 Lbs.
Includes Air-Pin-Pointer Tool Air-Concentrator Nozzle Air-Flare Nozzle And 4-Piece Detailing Tool Kit.
**** PRICE: USD 96
Manufacturer : MetroVac
Tags: MetroVac
SKU: DBY68468

↑ Start of page




Mr. Heater- Inc. MRHF274800 MH18B Big Buddy Heater
Housewares>Tools>Assorted Tools
Product Catalog
Description : .The Big Buddy is an 18000 BTU portable indoor safe radiant heater. Three heat settings deliver 4000 - 9000 - 18000 BTUs of heat for a space up to 400 square feet. Built in blower helps to circulate air and is powered by either four D-size batteries or a 6V/800mA power adaptor. Safety features include a tip over switch that will shut the heater off if it gets knocked over and a low oxygen sensor that shuts the heater off when oxygen levels in the room get too low. The pilot design will also shut the heater off completely if the pilot light goes out. This heater will run for up to 5 hours on a one pound cylinder up to 10 hours on two one-pound cylinders and up to 220 hours on two twenty-pound tanks by using a Big Buddy hose. Heater can be free standing or wall mounted. Clean burning and nearly 100 percent efficient. Tank not included.
Designed and approved for indoor use.

Quiet odor free light weight and portable.

Safety features include tip over switch and low oxygen sensor.

Heats up to 400 square feet.

Free standing or wall mount.
**** PRICE: USD 170
Manufacturer : Mr. Heater, Inc.
Tags: Mr. Heater, Inc.
SKU: ISN1014

↑ Start of page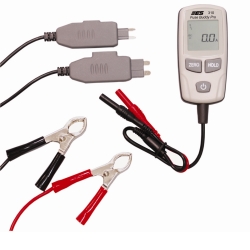 Electronic Specialties ESI310 Fuse Buddy Pro Test Kit
Housewares>Tools>Tool Shop Equipment>Tool Shop Equipment
Product Catalog
Description : .

Features and Benefits:





Three Testers in ONE! - 30A Min Fuse 30A ATC Fuse and 30A All Purpose Amp Meter


Troubleshoot amp draws right at the fuse panel - plugs directly into the fuse socket


Original fuse is replaced in-line during testing thereby maintaining circuit protection


Unit features deluxe display head with Analog Bar Graph


Improved design over original Fuse Buddy





Improved Fuse Buddy Pro Kit handles both Mini and ATC fuse circuits up to 30 Amps. As an added bonus the unit includes 30 Amp test clips for all purpose current measuring. This is a great product for reading amp draws at the fuse panel. Measure amp draws on fuel pumps blower motors and hard to reach a/c compressors for example.

.
**** PRICE: USD 78
Manufacturer : Electronic Specialties
Tags: Electronic Specialties
SKU: WTD9771

↑ Start of page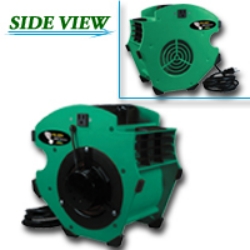 Mountain MTN5200 Fan Big Chill 3 Speed 110V Blower 300 Cfm
Housewares>Tools>Assorted Tools
Product Catalog
Description : .

Features and Benefits:
3 speeds for specific air flow needs
(2) 15 amp outlets for convenience
12 ft. CSA approved 14/3 gage cord
310 cubic feet of air flow/minute
For indoor or outdoor use
2-15 amp 3 prong plugs for use as additional power source CSA approved
Heavy duty plastic housing
.
**** PRICE: USD 85
Manufacturer : Mountain
Tags: Mountain
SKU: WTD10966

↑ Start of page


Milwaukee Electric Tool MLW0880-20 18V Cordless Wet/Dry Vacuum- Works with Any MLW 18V Slide-On Battery
Housewares>Vacuums & Steamers>Wet Dry Vacuums
Product Catalog
Description : .Since its founding in 1924 Milwaukee has focused on a single vision: to produce the best heavy-duty electric power tools and accessories available to professional user. Today the Milwaukee name stands for the highest quality durable and reliable professional tools money can buy.

Powerful motor to provide strong suction and air flow
Tool box style for easy transport and storage
On-board accessory and hose storage
Built-in Blower Port
Reusable wet/dry filter ideal for both wet and dry applications
HEPA rated high efficient filter
2 Gallons
Note - Battery Not Included.
**** PRICE: USD 161
Manufacturer : Milwaukee Electric Tool
Tags: Milwaukee Electric Tool
SKU: WTD676

↑ Start of page


Solder It PRO-180K High Output Soldering Gun / Multi-Function Heat Tool Kit
Housewares>Tools>Power Tools>Welding and Soldering Tools
Product Catalog
Description : .Equivalent to a 185-watt soldering iron 2500F Torch. Powered by refillable Patented Liquid Energy Cell (LEC). No cords can be used anywhere. Soft Touch Grip. 2 hours run time on each refillable LEC. Ready to use 30 seconds after ignition. Standard Shipping Case: 6 Kits. 1.8mm Conical Tip. 7 mm Chisel Tip. Blow Torch Head. 2 Refillable LECs. Hot Air Blower with Deflector. Stainless Steel Cleaning Brush. Solder Sucker Tool. Wire Cutters. Coil of Solder. Tub of Flux. Tip Cleaning Sponge. Spare Orifice Assembly. Heavy Duty Professional Case. Spare Parts Compartment. Complete Instructions..
**** PRICE: USD 149
Manufacturer : Solder-It
Tags: Solder-It
SKU: SOL006

↑ Start of page


Shop Vac 9068300 Blower Concentrator For Blower Vacs
Housewares>Vacuums & Steamers>Vacuum Accessories
Product Catalog
Description : .
Greatly increase the air flow and its power with the Blower Concentrator.
Just connect it directly to the Extension Wand of your blower vac with a 2-1/2 opening (about the size of a baseball)..
**** PRICE: USD 20
Manufacturer : Shop Vac
Tags: Shop Vac
SKU: SV141

↑ Start of page


Shop Vac 9042700 2.5in Blower Connector For Blower Vacs
Housewares>Vacuums & Steamers>Vacuum Accessories
Product Catalog
Description : .
Use this 2-1/2 connector (opening about the size of a baseball) to attach your 2-1/2 Extension Wand directly to you Shop-Vac Blower Vac.
For use with Detachable Blower Vacs only..
**** PRICE: USD 14
Manufacturer : Shop Vac
Tags: Shop Vac
SKU: SV132

↑ Start of page


Solder It PRO-120K Complete Kit With Pro-120 Tool
Housewares>Tools>Power Tools>Welding and Soldering Tools
Product Catalog
Description : .The Soldering Iron tip temperature of 500C (950F) is equivalent to that of an approximatly 120 watt electric soldering iron. The Blow Torch operates at temperatures of up to 1300C (2400F) making it the perfect tool for heavy soldering and brazing. The Heat Blower tip has an adjustable temperature of up to 480C (950F) and is idea for heat-shrink tubing. The Hot Knife has a tip temperature of 500C (950F) and is specifically designed to cut and cauterize most synthetic materials. Soldering Iron and Blow Torch. Heat Blower. Hot Knife..
**** PRICE: USD 140
Manufacturer : Solder-It
Tags: Solder-It
SKU: SOL004

↑ Start of page


Solder It PRO-100K Complete Kit With Pro-100 Tool
Housewares>Tools>Power Tools>Welding and Soldering Tools
Product Catalog
Description : .The Soldering Iron tip temperature of 500C (950F) is equivalent to that of an approximatly 100 watt electric soldering iron. The Blow Torch operates at temperatures of up to 1300C(2400F) making it the perfect tool for heavy soldering and brazing. The Heat Blower tip has an adjustable temperature of up to 480C(950F) and is ideal for heat-shrink tubing. The Hot Knife has a tip temperature of 500C(950F) and is specifcally designed to cut and cauterize most synthetic materials. Soldering Iron. Blow Torch. Heat Blower. Hot Knife..
**** PRICE: USD 118
Manufacturer : Solder-It
Tags: Solder-It
SKU: SOL003

↑ Start of page


Solder It PRO-50K Complete Kit With Pro-50 Tool
Housewares>Tools>Power Tools>Welding and Soldering Tools
Product Catalog
Description : .
Features Soldering Tip.
Hot Knife Tip.
Blow Torch Tip.
Heat Blower Tip.
Satisfaction ensured.
High quality components..
**** PRICE: USD 64
Manufacturer : Solder-It
Tags: Solder-It
SKU: SOL001

↑ Start of page


Shop Vac 586-76-00 20 GALLON 6.5 HP Wet Dry Vacuum
Housewares>Vacuums & Steamers>Wet Dry Vacuums
Product Catalog
Description : .A great all-around wet/dry vac. All the power with less noise. Packed with features Features Cord Length: 18 Feet Operation Sound Level: Super Quiet Hose Size: 2 1/2 Diameter Tank Drain Blower Feature Onboard Accessory Storage Included Accessories 2-1/2 Dia. X 8 hose (2) 2-1/2 extension wands 14 floor nozzle with brush squeegee 8 utility nozzle crevice tool tool holder Included Filters Cartridge Filter.
**** PRICE: USD 270
Manufacturer : Shop Vac
Tags: Shop Vac
SKU: SV013

↑ Start of page


Solder It PS-95 Ultra-Therm Heat Blower Attachment With Heat Reflector & Stand For PRO-100 PRO-120
Housewares>Tools>Power Tools>Welding and Soldering Tools
Product Catalog
Description : .
Replaces Catalytic Nozzle Assembly on MJ-950.
Use as an Attachment for PRO-100 and PRO-120.
Includes one Hot Blower Head Heat Reflector and Stand..
**** PRICE: USD 35
Manufacturer : Solder-It
Tags: Solder-It
SKU: SOL043

↑ Start of page


Shop Vac 9631200 12 GALLON 4.5 HP ULTRA BLOWER VAC
Housewares>Vacuums & Steamers>Wet Dry Vacuums
Product Catalog
Description : .Shop-Vac UltraBlower Vacs are full featured wet/dry vacs PLUS convenient hand held leaf blowers in one economical package. Cord Length: 18 Feet Operation Sound Level: Super Quiet Hose Size: 1 1/4 Diameter Tank Drain Lock-On Hose Blower Feature Built In Portable Leaf Blower Onboard Accessory Storage Included Accessories 1-1/4 Dia. x 7 hose (2) 1-1/4 extension wands 10 combination nozzle squeezee blower nozzle concentrator nozzle onboard tool storage Included Filters Cartridge Filter Foam Sleeve.
**** PRICE: USD 116
Manufacturer : Shop Vac
Tags: Shop Vac
SKU: SV026

↑ Start of page


Shop Vac 9067400 Vacuum Utility Blower Nozzle
Housewares>Vacuums & Steamers>Vacuum Accessories
Product Catalog
Description : .
Connect this Utility Blower Nozzle to any Extension Wand with a 2-1/2 opening (about the size of a baseball) to concentrate the air flow of your blower for extra power.
Doubles as a good dry pickup nozzle for 2-1/2 hoses.
For use with Blower Vacs..
**** PRICE: USD 19
Manufacturer : Shop Vac
Tags: Shop Vac
SKU: SV136

↑ Start of page


Shop Vac 9197000 Gutter Cleaning Kit For Use With Blower Vacs
Housewares>Vacuums & Steamers>Vacuum Accessories
Product Catalog
Description : .
Includes (2) 2-1/2 Extension Wands a 120 degree Elbow and a Concentrator Nozzle.
For use with Detachable Blower Vacs (Catalog Nos. 333-xx-xx 963-xx-xx and 931-xx-xx) or any vac with a blower port.
Use with your detachable blower vac or any vac with a blower port (not included) for fast gutter clean-out.
1 - 120 deg. elbow2 - 2 1/2 in. extension wands1 - 2 1/2 in. concentrator nozzleThis is to used with electric all of our product is electric no gas!.
**** PRICE: USD 37
Manufacturer : Shop Vac
Tags: Shop Vac
SKU: SV097

↑ Start of page


Solder It PRO-70K Complete Kit With Pro-70 Tool
Housewares>Tools>Power Tools>Welding and Soldering Tools
Product Catalog
Description : .Equivalent to a power range from 25 to 80 Watts. Cordless. Simple and safe operation under any conditions anywhere. Ready to use 20 seconds after ignition. Tank contains fuel for 120 minutes of operation. Soldering Iron Tip. Hot Knife Tip. Blow Torch Tip. Heat Blower Tip..
**** PRICE: USD 83
Manufacturer : Solder-It
Tags: Solder-It
SKU: SOL002

↑ Start of page


Eureka 3670 Yellow Mighty Mite Canister Vacuum Cleaner
Housewares>Vacuums & Steamers>Canister Vacuum Cleaners
Product Catalog
Description : .Best for hard surface and above the floor cleaning Eureka one-year limited warranty Lightweight with powerful 12 amp motor and blower port. Six-piece attachment set: hose two wands upholstery nozzle crevice tool and floor brush. Uses Eureka type MM paper bags (not included). 20-ft. cord. Manufacturer s limited one-year warranty. Weighs 11.7 lbs..
**** PRICE: USD 115
Manufacturer : Eureka
Tags: Eureka
SKU: HSTZ847

↑ Start of page


Electronic Specialties ESI307M Mini Fuse Buddy Current Loop
Housewares>Tools>Power Tools>Power Tools
Product Catalog
Description : .Features and Benefits Clamp your current probe over the loop to access the amperage draw through a fused circuit Easy testing access plugs right into fuse socket no more hand made adapters Testing range 0-30 Amps - Do Not Exceed 30 Amps Can be used to diagnose a variety of amperage draw problems including: Fuel Pumps Battery Drains Blower Motors and Shorts Also handy for installers needing to monitor circuit amperage limitsThis is an easy and convenient way of tapping current draw at the fuse panel. Just plug in the fuse buddy current loop and clamp your Amp probe over the loop. This makes for a secure electrical connection no more adapters!.
**** PRICE: USD 25
Manufacturer : Electronic Specialties
Tags: Electronic Specialties
SKU: DOBA5922

↑ Start of page


Portasol PTLSP-1K Self Igniting Soldering Iron and Heat Tool Kit
Housewares>Tools>Power Tools>Welding and Soldering Tools
Product Catalog
Description : .Features and Benefits 25 - 125 Watts; To 2 372 degrees F/1 300 degrees C - Professional powerful soldering tool; number 1 choice for professionals for automotive and electronics 10 second refill time - no cords no leads no batteries to charge; simply fill with standard butane and use 40 second heat up time; 90 minute run time - ready to use almost instantly anywhere; the leading professional butane powered soldering iron Interchangeable tips - in seconds convert to a powerful blowtorch flameless hot air blower or hot knife; total flexibility Self Igniting - no flints no matches no lighters. Features self ignition push button for ease of useCordless self igniting refilable butane gas powered soldering iron and heat tool. The leading professional butane gas powered soldering tool. In seconds it converts to a powerful blowtorch flameless hot air blower or hot knife. Kit contents include: Soldering iron fitted with hot air and a deflector tip knife tip wire stand cleaning sponge and tray storage case and instructions. The most popular model it is the no.1 choice for professionals the world over in the automotive electronics and telecom industries..
**** PRICE: USD 136
Manufacturer : Portasol
Tags: Portasol
SKU: DOBA10687

↑ Start of page


Portasol PTLPP-1K Cordless Self Igniting Soldering and Heat Tool Kit
Housewares>Tools>Power Tools>Welding and Soldering Tools
Product Catalog
Description : .Features and Benefits 15 - 75 Watts; To 2 372 degrees F/1 300 degrees C - compact Powerful precision soldering tool converts to a blow torch hot knife and hot air blower 10 second refill time - no cords No leads no batteries to charge simply fill with standard butane and use. 40 second heat up; 45 minute run time - ready to use almost instantly; pocket-sized powerhouse Interchangeable tips - 2.4 mm tip hot and deflector tip blow torch tip knife tip Self Igniting - no flints no matches no lighters. This tool features a self-ignition push button for ease of useCordless self igniting refillable butane gas powered soldering and heat tool kit. Specifically for professional users that prefer the smaller pocket size. Combines 4 tools in one soldering iron blowtorch hot knife and hot air tool. Kit contents include: Soldering iron 2.4 mm tip hot and deflector tip blow torch tip knife tip wire stand cleaning sponge and tray storage case and instructions. The PTLPP-1K is a pocket-sized powerhouse used in the automotive electronics and telecom industries..
**** PRICE: USD 103
Manufacturer : Portasol
Tags: Portasol
SKU: DOBA10685

↑ Start of page


Shop Vac SHV5872510 5 Gallon 6.5 HP Portable Heavy-Duty Vacuum
Housewares>Vacuums & Steamers>Wet Dry Vacuums
Product Catalog
Description : .Features and Benefits 5 Gallon tank Motor is a single stage 6.5 Horse Power The power cord is 20 Blower 7 x 1-1/2 Lock-On Hose Replaces 5872462 The 5 gallon top carry vacuum has a 6.5 horsepower single stage motor. It is easy to take to any job and all of the tool accessories ride in the on board tool storage. This unit has quality upgrades too! There is a blue Ultra Web cartridge filter (item number 9035000) that is easy to clean and a collector bag (item number 9067100) that fits inside the tank. When you utilize both filters exhaust air is much cleaner so the fine dust and dirt stay in the tank where it is collected..
**** PRICE: USD 194
Manufacturer : Shop Vac
Tags: Shop Vac
SKU: DOBA13329

↑ Start of page


Broan HLB6 600 CFM Inline Model Blower For Interior Mounting
Housewares>Appliance Accessories>Range Accessories
Product Catalog
Description : .600 CFM Inline Model Blower For Interior Mounting Installs remotely in the interior of the home - not restricted by exterior applications 8-position mounting brackets or suspends with special suspension chains -hanger kit included Designed to work independently from Internal or External blowers this is not a boost blower - the HLB series needs no other blowers in the system Specially designed resilient motor mounts and housing isolation mounts prevent vibration noise Flexible duct design allows straight-through or right-angle connections with built-in damper Includes a 10in round ductwork transition.
**** PRICE: USD 535
Manufacturer : Broan-NuTone LLC
Tags: Broan-NuTone LLC
SKU: ALMO943

↑ Start of page


Broan HLB3 280 CFM Inline Model Blower For Interior Mounting
Housewares>Appliance Accessories>Range Accessories
Product Catalog
Description : .280 CFM Inline Model Blower For Interior Mounting Installs remotely in the interior of the home - not restricted by exterior applications 8-position mounting brackets or suspends with special suspension chains -hanger kit included Designed to work independently from Internal or External blowers this is not a boost blower - the HLB series needs no other blowers in the system Specially designed resilient motor mounts and housing isolation mounts prevent vibration noise Flexible duct design allows straight-through or right-angle connections with built-in damper Includes a 10in round ductwork transition.
**** PRICE: USD 403
Manufacturer : Broan-NuTone LLC
Tags: Broan-NuTone LLC
SKU: ALMO942

↑ Start of page


Broan P8 500 CFM Blower For Interior Mounting 64000 Series
Housewares>Appliance Accessories>Range Accessories
Product Catalog
Description : .The P5 and P8 are designed for use with the Broan Elite Rangemaster -64000 series -P8 will not fit a 30inch hood 850 CFM 10.5 Sone -vertical discharge or 900 CFM 10.0 Sone -horizontal discharge Rough-in kits are included to make the installation clean and simple All our blowers are designed for quiet operation using the finest motors and balance wheels.
**** PRICE: USD 656
Manufacturer : Broan-NuTone LLC
Tags: Broan-NuTone LLC
SKU: ALMO1230

↑ Start of page


Broan 273003 30 Inch Stainless Steel - Interior Blower
Housewares>Appliance Accessories>Range Accessories
Product Catalog
Description : .Innovative downdraft system compatible with virtually all self-contained cook tops. Sleek trim styling complements any cook top style or color. Automatically raises into position with the touch of a button. Disappears flush with cook top surface. Space-saving design lets you make the most of precious under-counter cabinet space. Infinitely adjustable speed control is flush with the side of the unit inconspicuous yet easy to reach and simple to use. Blower discharges right left or down and slides side-to-side to ease installation. Front access panel allows easy cleaning. 30 inches. Stainless Steel..
**** PRICE: USD 753
Manufacturer : Broan-NuTone LLC
Tags: Broan-NuTone LLC
SKU: ALMO170

↑ Start of page


Broan 331H 600 CMF Exterior Range Hood Blower
Housewares>Appliance Accessories>Range Accessories
Product Catalog
Description : .Reduce kitchen noise by locating range hood blowers outdoors Designed for use with our professional style Broan Elite RM60000 and 64000 series Ideal for custom hoods Residential design fits unobtrusively on home exterior Durable weather-resistant all-aluminum construction that mounts on the roof or outside wall Safety screen keeps small animals and debris away from blower and motor.
**** PRICE: USD 458
Manufacturer : Broan-NuTone LLC
Tags: Broan-NuTone LLC
SKU: ALMO197

↑ Start of page


Broan 273603 36 Inch Interior Blower Downdraft With Aluminum Cover
Housewares>Appliance Accessories>Range Accessories
Product Catalog
Description : .Innovative downdraft system compatible with virtually all self-contained cook tops. Sleek trim styling complements any cook top style or color. Automatically raises into position with the touch of a button. Disappears flush with cook top surface. Space-saving design lets you make the most of precious under-counter cabinet space. Infinitely adjustable speed control is flush with the side of the unit inconspicuous yet easy to reach and simple to use. Blower discharges right left or down and slides side-to-side to ease installation. Front access panel allows easy cleaning. 36 inches. Aluminum..
**** PRICE: USD 753
Manufacturer : Broan-NuTone LLC
Tags: Broan-NuTone LLC
SKU: ALMO172

↑ Start of page


Broan PM390 Range Hood Powerpack - Silver
Housewares>Appliance Accessories>Range Accessories
Product Catalog
Description : .Recommended for use with Models LB30 LB36 LT30 & LT36 Liners Multi speed control 6in round duct connector-back draft damper Enclosed light Accepts two incandescent max. 40-watt candelabra bulb -Bulb not included Durable powder coated silver finish Heat Sentry - automatically turns blower to high speed when excess cooking heat is detected Fully enclosed bottom Silver.
**** PRICE: USD 272
Manufacturer : Broan-NuTone LLC
Tags: Broan-NuTone LLC
SKU: ALMO1246

↑ Start of page


Broan RMP17004 Custom Power Pack With 400 CFM With Interior Blower
Housewares>Appliance Accessories>Range Accessories
Product Catalog
Description : .The Broan Elite Custom Power Pack is designed to fit flush with the bottom of a cabinet or custom hood that is 30in to 43 in wide. The 400 CFM centrifugal blower is combined with a multi-speed control to provide quiet and effective performance. Halogen lighting complements the beauty of a fully enclosed bottom containing dishwasher-safe filters. Multi-speed control Install power pack so that the bottom of the unit is 24 to 30 inches above the cooking surface Two 50-watt halogen lights included Dishwasher-safe aluminum filters feature a quick-release latch and professional-style appearance.
**** PRICE: USD 770
Manufacturer : Broan-NuTone LLC
Tags: Broan-NuTone LLC
SKU: ALMO1387

↑ Start of page


Broan HLB9 900 CFM Inline Model Blower For Interior Mounting
Housewares>Appliance Accessories>Range Accessories
Product Catalog
Description : .900 CFM Inline Model Blower For Interior Mounting Installs remotely in the interior of the home - not restricted by exterior applications 8-position mounting brackets or suspends with special suspension chains -hanger kit included Designed to work independently from Internal or External blowers this is not a boost blower - the HLB series needs no other blowers in the system Specially designed resilient motor mounts and housing isolation mounts prevent vibration noise Flexible duct design allows straight-through or right-angle connections with built-in damper Includes a 10in round ductwork transition.
**** PRICE: USD 906
Manufacturer : Broan-NuTone LLC
Tags: Broan-NuTone LLC
SKU: ALMO944

↑ Start of page


Sho 9650610 Right Stuff Wet/Dry Vacuum 8 A 19 lbs Yellow/Black
Housewares>Vacuums & Steamers>Wet Dry Vacuums
Product Catalog
Description : .On-board tool storage and cord wrap keeps cord untangled and tools neatly organized. Easy roll casters for increased mobility. Lock-On positive connection hose system ensures hose remains secure. Rear blower port instantly converts vac into a powerful blower. Accessories include gulper nozzle wet/dry nozzle crevice tool and two extension wands. High-quality collection bag and Ultra-Web filter. Current: 8.0 A; Voltage: 120.0 V; Power: 3.0 hp; Tank Capacity: 6.0 gal..
**** PRICE: USD 96
Manufacturer : Sho
Tags: Sho
SKU: AZSHO9650610

↑ Start of page


A.O Smith 504139 .2 Hp Double Shaft New Blower Motor
Housewares>Air Conditioners>Accessories
Product Catalog
Description : .
Sleeve Bearing.

60 Hz.

40°C Ambient.

Rotation: Ccwle.

1/2 Flatted Shaft.

42 Frame.

Class B Insulation.

RPM: 1550.

Speed: 2.

Service Factor 1.

Volts: 208-230.

Maximum Amps: 2.8.

Dimensions: 24 x 10-3/16 Dia..
**** PRICE: USD 289
Manufacturer : A.O. SMITH
Tags: A.O. SMITH
SKU: HMREX016

↑ Start of page


A.O Smith 504117 5.5 in. Belt Drive Fan Motor
Housewares>Air Conditioners>Accessories
Product Catalog
Description : .Belt Drive Fan Motor.


5-1/2 Diameter.

Reversible rotation.

All angle bearings.

Mounting holes for 48 and 56 Frames 60 Hz operation.

Auto reset overload protection.

Open drip-proof construction.

Applications: Replaces most NEMA 48 and 56 frame belt drive furnace blower motors.

Volts: 115V..
**** PRICE: USD 213
Manufacturer : A.O. SMITH
Tags: A.O. SMITH
SKU: HMREX011

↑ Start of page


A.O Smith 504115 .25 Hp Belt Drive Fan Motor
Housewares>Air Conditioners>Accessories
Product Catalog
Description : .
5-1/2 Diameter.

Reversible rotation.

All angle bearings.

Mounting holes for 48 and 56 frames 60 Hz operation.

Auto reset overload protection.

Open drip-proof construction.

Applications: Replaces most NEMA 48 and 56 frame belt drive furnace blower motors.

Volts: 115V..
**** PRICE: USD 142
Manufacturer : A.O. SMITH
Tags: A.O. SMITH
SKU: HMREX031

↑ Start of page


A.O Smith 504134 .13 Hp Double Shaft Blower Motor
Housewares>Air Conditioners>Accessories
Product Catalog
Description : .1/8 Hp Double Shaft Blower Motor.


5 Diameter shaft Open Both Ends.

42 Frame.

Ccwle Rotation.

No.504134 Replaces First Company M-8.

No.504135 Replaces First Company M-10.

Volts: 208-230.

Maximum Amps: 1.3.

RPM: 1500.

Speed: 2.

Dimensions: 6-3/4 Dia x 17..
**** PRICE: USD 153
Manufacturer : A.O. SMITH
Tags: A.O. SMITH
SKU: HMREX019

↑ Start of page


A.O Smith 504116 .33 Hp Belt Drive Fan Motor
Housewares>Air Conditioners>Accessories
Product Catalog
Description : .1/3 Hp Belt Drive Fan Motor.


5-1/2 Diameter.

Reversible rotation.

All angle bearings.

Mounting holes for 48 and 56 frames 60 Hz operation.

Auto reset overload protection.

Open drip-proof construction.

Applications: Replaces most NEMA 48 and 56 frame belt drive furnace blower motors.

Volts: 115V..
**** PRICE: USD 146
Manufacturer : A.O. SMITH
Tags: A.O. SMITH
SKU: HMREX026

↑ Start of page


A.O Smith 504015 Blower Motor Multi-Hp
Housewares>Air Conditioners>Accessories
Product Catalog
Description : .Blower Motor Multi-Hp.


5-5/8 Diameter Totally Enclosed.

48 Frame.

Permanent Split Capacitor Motor.

4 Speed.

Automatic Thermal Overload Protection.

Sleeve Bearing.

26 Color Coded Leads.

60 Hz Operation.

Reversible Rotation.

Volts: 115V.

Maximum Amps: 7..
**** PRICE: USD 164
Manufacturer : A.O. SMITH
Tags: A.O. SMITH
SKU: HMREX027

↑ Start of page


A.O Smith 503082 .75 Hp Direct Drive Blower Psc Motor
Housewares>Air Conditioners>Accessories
Product Catalog
Description : .3/4 Hp Direct Drive Blower Psc Motor.


All Angle Mount.

Sleeve bearing.

26 Leads.

2-1/4 Rings with 2-1/2 Adapters included.

Automatic thermal overload protection.

1/2 Diameter shaft.

48 Frame (5-5/8 Dia).

Class B Insulation.

Permanent split capacitor.

40°C ambient.

Reversing plug.

60 HZ.

Open construction-continuous air over.

3 Speeds- RPM: 1075/925/772.

Applications: Unit heaters and coolers furnace and fan blowers.

Volts: 115V..
**** PRICE: USD 232
Manufacturer : A.O SMITH
Tags: A.O SMITH
SKU: HMREX001

↑ Start of page


A.O Smith 503081 5.63 in. - .5 Hp Direct Drive Blower Psc Motor
Housewares>Air Conditioners>Accessories
Product Catalog
Description : .5-5/8-1/2 Hp Direct Drive Blower Psc Motor.


All Angle Mount.

Sleeve bearing.

26 Leads.

2-1/4 Rings with 2-1/2 Adapters included.

Automatic thermal overload protection.

1/2 Diameter shaft.

48 Frame (5-5/8 Dia).

Class B insulation.

Permanent split capacitor.

40°C ambient.

Reversing plug.

60 HZ.

Open construction-continuous air over.

3 Speeds- RPM: 1075/925/772.

Applications: Unit heaters and coolers furnace and fan blowers.

Volts: 115V.

Maximum Amps: 9.0..
**** PRICE: USD 188
Manufacturer : A.O SMITH
Tags: A.O SMITH
SKU: HMREX003

↑ Start of page


A.O Smith 504103 .5 Hp Direct Drive Blower Psc Motor
Housewares>Air Conditioners>Accessories
Product Catalog
Description : .1/2 Hp Direct Drive Blower Psc Motor.


5-5/8 Diameter sleeve bearing 115V/230V.

All angle sleeve bearings.

Ring fit allows for both 2-1/4 and 2-1/2 Resilient ring mounting.

4 Shaft extension.

2 Speed.

Reversible rotation.

26 Inch leads.

Standard efficiency.

60 Hz operation.

Automatic.

Volts: 115V.

Shaft dimensions: 1/2 Dia x 4 L..
**** PRICE: USD 187
Manufacturer : A.O. SMITH
Tags: A.O. SMITH
SKU: HMREX022

↑ Start of page


A.O Smith 503083 5.63 in. Direct Drive Blower Psc Motor
Housewares>Air Conditioners>Accessories
Product Catalog
Description : .
All Angle Mount.

Sleeve bearing.

26 Leads.

2-1/4 Rings with 2-1/2 Adapters included.

Automatic thermal overload protection.

1/2 Diameter shaft.

48 Frame (5-5/8 Dia).

Class B insulation.

Permanent split capacitor.

40°C ambient.

Reversing plug.

60 HZ.

Open construction-continuous air over.

3 Speeds- RPM: 1075/925/772.

Applications: Unit heaters and coolers furnace and fan blowers.

Volts: 208V-230V.

Maximum Amps: 2.2..
**** PRICE: USD 124
Manufacturer : A.O SMITH
Tags: A.O SMITH
SKU: HMREX007

↑ Start of page


A.O Smith 503085 .5 Hp Direct Drive Blower Psc Motor
Housewares>Air Conditioners>Accessories
Product Catalog
Description : .1/2 Hp Direct Drive Blower Psc Motor.


All Angle Mount.

Sleeve bearing.

26 Leads.

2-1/4 Rings with 2-1/2 Adapters included.

Automatic thermal overload protection.

1/2 Diameter shaft.

48 Frame (5-5/8 Dia).

Class B insulation.

Permanent split capacitor.

40°C ambient.

Reversing plug.

60 HZ.

Open construction-continuous air over.

3 Speeds- RPM: 1075/925/772.

Applications: Unit heaters and coolers furnace and fan blowers.

Volts: 208V-230V..
**** PRICE: USD 180
Manufacturer : A.O SMITH
Tags: A.O SMITH
SKU: HMREX004

↑ Start of page


A.O Smith 503084 5.63 in. Direct Drive Blower Psc Motor
Housewares>Air Conditioners>Accessories
Product Catalog
Description : .
All Angle Mount.

Sleeve bearing.

26 Leads.

2-1/4 Rings with 2-1/2 Adapters included.

Automatic thermal overload protection.

1/2 Diameter shaft.

48 Frame (5-5/8 Dia).

Class B insulation.

Permanent split capacitor.

40°C ambient.

Reversing plug.

60 HZ.

Open construction-continuous air over.

3 Speeds- RPM: 1075/925/772.

Applications: Unit heaters and coolers furnace and fan blowers.

Volts: 208V-230V.

Maximum Amps: 3.1..
**** PRICE: USD 143
Manufacturer : A.O SMITH
Tags: A.O SMITH
SKU: HMREX005

↑ Start of page


A.O Smith 503009 5.63 in. Direct Drive Blower Psc Motor
Housewares>Air Conditioners>Accessories
Product Catalog
Description : .
All Angle Mount.

Sleeve bearing.

26 Leads.

2-1/4 Rings with 2-1/2 Adapters included.

Automatic thermal overload protection.

1/2 Diameter shaft.

48 Frame (5-5/8 Dia).

Class B insulation.

Permanent split capacitor.

40°C ambient.

Reversing plug.

60 HZ.

Open construction-continuous air over.

3 Speeds- RPM: 1075/925/772.

Applications: Unit heaters and coolers furnace and fan blowers.

Volts: 115V.

Maximum Amps: 4.6 ..
**** PRICE: USD 186
Manufacturer : A.O SMITH
Tags: A.O SMITH
SKU: HMREX008

↑ Start of page


A.O Smith 504135 .25 Hp Blower Motor Double Shaft
Housewares>Air Conditioners>Accessories
Product Catalog
Description : .1/4 Hp Blower Motor Double Shaft.


5 Diameter Open Both Ends.

42 Frame.

Ccwle Rotation.

No.504134 Replaces First Company M-8.

No.504135 Replaces First Company M-10.

Volts: 208-230.

Maximum Amps: 1.8..
**** PRICE: USD 223
Manufacturer : A.O. SMITH
Tags: A.O. SMITH
SKU: HMREX015

↑ Start of page


A.O Smith 504016 Multi-Hp Direct Drive Blower Motor
Housewares>Air Conditioners>Accessories
Product Catalog
Description : .Multi-Hp Direct Drive Blower Motor.


5-5/8 Diameter Totally Enclosed.

48 Frame.

Permanent Split Capacitor Motor.

4 Speed.

Automatic Thermal Overload Protection.

Sleeve Bearing.

26 Color Coded Leads.

60 Hz Operation.

Reversible Rotation.

Volts: 208-230.

Maximum Amps: 3.9.

Shaft: 1/2 Dia x 4-1/2 L..
**** PRICE: USD 164
Manufacturer : A.O. SMITH
Tags: A.O. SMITH
SKU: HMREX025

↑ Start of page


A.O Smith 503080 5.63 in. Direct Drive Blower Psc Motor
Housewares>Air Conditioners>Accessories
Product Catalog
Description : .
All Angle Mount.

Sleeve bearing.

26 Leads.

2-1/4 Rings with 2-1/2 Adapters included.

Automatic thermal overload protection.

1/2 Diameter shaft.

48 Frame (5-5/8 Dia).

Class B insulation.

Permanent split capacitor.

40°C ambient.

Reversing plug.

60 HZ.

Open construction-continuous air over.

3 Speeds- RPM: 1075/925/772.

Applications: Unit heaters and coolers furnace and fan blowers.

Volts: 115V.

Maximum Amps: 6.4..
**** PRICE: USD 113
Manufacturer : A.O SMITH
Tags: A.O SMITH
SKU: HMREX006

↑ Start of page


A.O Smith 503074 .75 Hp Direct Drive Blower Psc Motor
Housewares>Air Conditioners>Accessories
Product Catalog
Description : .3/4 Hp Direct Drive Blower Psc Motor.


All Angle Mount.

Sleeve bearing.

26 Leads.

2-1/4 Rings with 2-1/2 Adapters included.

Automatic thermal overload protection.

1/2 Diameter shaft.

48 Frame (5-5/8 Dia).

Class B insulation.

Permanent split capacitor.

40°C ambient.

Reversing plug.

60 HZ.

Open construction-continuous air over.

3 Speeds- RPM: 1075/925/772.

Applications: Unit heaters and coolers furnace and fan blowers.

Volts: 208V-230V..
**** PRICE: USD 238
Manufacturer : A.O SMITH
Tags: A.O SMITH
SKU: HMREX002

↑ Start of page


A.O Smith 504131 .25 Hp Double Shaft New Blower Motor
Housewares>Air Conditioners>Accessories
Product Catalog
Description : .1/4 Hp Double Shaft New Blower Motor.


60 Hz.

Open.

Base Mounting.

Mounting Accessories Packaged with Motor.

Energy Efficient.

Continuous Air Over.

3-Speed Rpm 1625 1475 1325.

Volts: 208-230.

Maximum Amps: 2.5..
**** PRICE: USD 257
Manufacturer : A.O. SMITH
Tags: A.O. SMITH
SKU: HMREX009

↑ Start of page


A.O Smith 504125 .1 Hp Blower Motor Double Shaft
Housewares>Air Conditioners>Accessories
Product Catalog
Description : .
5 Diameter Open Both Ends.
42 Frame.
Ccwle Rotation.
No.504134 Replaces First Company M-8.
No.504135 Replaces First Company M-10.
Volts: 115V.
Maximum Amps: 3.5..
**** PRICE: USD 204
Manufacturer : A.O. SMITH
Tags: A.O. SMITH
SKU: HMREX035

↑ Start of page


A.O Smith 504102 .33 Hp Direct Drive Blower Psc Motor
Housewares>Air Conditioners>Accessories
Product Catalog
Description : .
5-5/8 Diameter sleeve bearing 115V/230V.

All angle sleeve bearings.

Ring fit allows for both 2-1/4 and 2-1/2 Resilient ring mounting.

4 Shaft extension.

2 Speed.

Reversible rotation.

26 leads.

Standard efficiency.

60 Hz operation.

Automatic.

Volts: 208-230..
**** PRICE: USD 161
Manufacturer : A.O. SMITH
Tags: A.O. SMITH
SKU: HMREX036

↑ Start of page


A.O Smith 504100 5.63 in. Direct Drive Blower Psc Motor
Housewares>Air Conditioners>Accessories
Product Catalog
Description : .
5-5/8 Diameter sleeve bearing 115V/230V.

All angle sleeve bearings.

Ring fit allows for both 2-1/4 and 2-1/2 resilient ring mounting.

4 Shaft extension.

2 Speed.

Reversible rotation.

26 Inch leads.

Standard efficiency.

60 Hz operation.

Automatic.

Volts: 115V.

Maximum Amps: 4.1..
**** PRICE: USD 173
Manufacturer : A.O. SMITH
Tags: A.O. SMITH
SKU: HMREX028

↑ Start of page


B-Air Blower KP-280 Koala Power 1/4 HP 180 CFM Inflatable Blower
Housewares>Tools>Tool Shop Equipment>Tool Shop Equipment
Product Catalog
Description : .

Features:


Inflatable blower

C-UL-US Certified

Easy to transport

Lightweight

6 Power cord

Injected mould housing

5 Maximum static pressure

Efficient and economical smaller motor

Ideal for smaller play structure

One year warranty five years housing


Specifications:


1/4 HP Motor

180 CFM

2 Amps

230 Watts

60 Hz.

3200 RPM

Dimensions: 11 H x 14.2 W x 14.2 D


.
**** PRICE: USD 133
Manufacturer : B-Air Dryers
Tags: B-Air Dryers
SKU: BIRHM019

↑ Start of page


B-Air Blower KP-680 Koala Power 1/2 HP 447 CFM Inflatable Blower
Housewares>Tools>Tool Shop Equipment>Tool Shop Equipment
Product Catalog
Description : .

Features:


Inflatable blower

C-UL-US Certified

Easy to transport

Lightweight

6 Power cord

Injected mould housing

6.75 Maximum static pressure

Efficient and economical smaller motor

Ideal for smaller play structure

One year warranty five years housing


Specifications:


1/2 HP Motor

447 CFM

4.5 Amps

520 Watts

60 Hz.

3200 RPM

Dimensions: 11.5 H x 16.2 W x 16.2 D
.
**** PRICE: USD 153
Manufacturer : B-Air Dryers
Tags: B-Air Dryers
SKU: BIRHM014

↑ Start of page


B-Air Blower KP-1.5 Kodiak Power 1.5 HP 1290 CFM Inflatable Blower
Housewares>Tools>Tool Shop Equipment>Tool Shop Equipment
Product Catalog
Description : .This B-Air Kodiak 1.5 HP Air Blower offers a powerful innovative solution for blowing up inflatables and making sure they stay that way.




Features:


Reverse air louver assembly keeps air from exiting inflatable

1290 CFM with 9.8in. of static pressure at 8.8 Amps provides energy-saving performance

Stackable design offers space-saving storage

Compact lightweight housing of high-impact material withstands years of use and abuse

Easy-carry handle
.
**** PRICE: USD 367
Manufacturer : B-Air Dryers
Tags: B-Air Dryers
SKU: BIRHM016

↑ Start of page


B-Air Blower KP-1 Kodiak Power 1 HP 1170 CFM Inflatable Blower
Housewares>Tools>Tool Shop Equipment>Tool Shop Equipment
Product Catalog
Description : .The 1HP Kodiak Blower (#KP-1) from B-Air is the latest in the efficiency of amps and space usage in order to obtain the highest possible static pressure and CFM.

The Kodiak creates remarkable 1170 CFM with 8.8 of static pressure at a low 7.0 amp draw which comes in real handy with todays larger and older inlatables that are being used in limited residential power supply.

In addition the Kodiak has a reverse air louver assembly outlet a 25ft cords and stackable capabilities.The Kodiak is light at 33 lbs and easy to carry with its built in handle.



Features



Dimensions - 17x 17 x 14

Weight - 33 lbs.

1 HP

Quietest in its Class

Reverse Air Louvers

7 amps

115 Volts

25 Cord Attached

Warranty - 1 Year
.
**** PRICE: USD 253
Manufacturer : B-Air Dryers
Tags: B-Air Dryers
SKU: BIRHM015

↑ Start of page


Metropolitan Vacuum Cleaner PRO-83BA Full Size Vac N Blo 4.0 PHP Vac Cleaner-Blower
Housewares>Vacuums & Steamers>Hand Vacuums & Sweepers
Product Catalog
Description : .Full Size Vac N Blo 4.0 Peak HP Vacuum Cleaner/Blower with Accessories Includes: Dual Power Unit with Wheels Wall Mounting Bracket 24 Ft. of Hose (4-6 Ft. lengths) 2-20 Extension Wands 4 Piece Micro Detailing Kit. Shoulder Strap Blower Nozzle Floor Brush Inflator Adapter Pik-All Upholstery Nozzle Dust Brush Crevice Tool Hose Bracket. Attachment Holder 3 Paper Bags 12 Ft. Grounded Cord Set..
**** PRICE: USD 432
Manufacturer : Metropolitan Vacuum Cleaner
Tags: Metropolitan Vacuum Cleaner
SKU: MVC020

↑ Start of page


Metropolitan Vacuum Cleaner VNB-83BA Metro Vac n Blo 4.0 PHP Automotive Series
Housewares>Vacuums & Steamers>Hand Vacuums & Sweepers
Product Catalog
Description : .Vac N Blo 4.0 peak horsepower portable vacuum cleaner/blower with accessories. Includes dual power unit flexible 6 ft. hose 2-20 extension wands 4-piece micro cleaning tool kit shoulder strap blower nozzle inflator adaptor pik-all nozzle dust brush crevice tool. Assembled with 12 ft. grounded cord set..
**** PRICE: USD 351
Manufacturer : Metropolitan Vacuum Cleaner
Tags: Metropolitan Vacuum Cleaner
SKU: MVC017

↑ Start of page


Shop-Vac 2030100 1.5 Gallon 2.0 Peak HP Hang On
Housewares>Vacuums & Steamers>Wet Dry Vacuums
Product Catalog
Description : .Shop-Vac 1.5-Gallon 2.0 peak HP Hang On Wet/Dry Vac is the all purpose vac with compact wet/dry cleaning power! A portable and lightweight way to tackle any household debris. Convenient and versatile the Hang On is perfect for any quick clean-up jog in your home garage workshop or vehicle. Backed by 2-Year warranty it has a 6-Foot power cord and comes with 1 1/4-Inch accessories that include 4-Foot by 1 1/4-Inch hose gulper nozzle crevice tool tool holder wall mount bracket and hose holder. Filters include foam sleeve and reusable dry disc filter with ring.


Top carry handle.

Rear blower port.

Accessory storage.

Wet or dry pick up.

Lightweight and portable..
**** PRICE: USD 67
Manufacturer : Shop Vac Corporation
Tags: Shop Vac Corporation
SKU: SHPVC004

↑ Start of page


Metropolitan Vacuum Cleaner 112-112730 Metro Vac n Blo 4.0 PHP Automotive Series
Housewares>Vacuums & Steamers>Hand Vacuums & Sweepers
Product Catalog
Description : .Vac N Blo 4.0 Peak HP Vacuum Cleaner/Blower with accessories including; Dual Power Unit with dual mounted legs and cord storage wrap wall/table mounting bracket 2-Flexible 6 foot hoses 2-20 Extension Wands Deluxe 4 Piece Micro Detailing Attachments Shoulder Strap Blower Nozzle Inflator Adapter Pik-All Upholstery Nozzle Dust Brush Crevice Tool. Assembled with 12 ft. Grounded Cord Set..
**** PRICE: USD 364
Manufacturer : Metropolitan Vacuum Cleaner
Tags: Metropolitan Vacuum Cleaner
SKU: MVC019

↑ Start of page


Nippon GTD1200 750W Electric Heat Blower Gun
Housewares>Tools>Power Tools>Power Screwdrivers
Product Catalog
Description : .
Strip paint and varnish.

Thaw metal pipes.

Dry paint plaster.

Heating shrink tubing.

Shaping and bonding plastic and pipe connections.

Drying window tinting.

Power: 750/1500 Watt.

Voltage: 110-220V.

Frequency: 50/60Hz..
**** PRICE: USD 31
Manufacturer : Nippon
Tags: Nippon
SKU: MNMM0492

↑ Start of page


Acme Miami 1522 7 in. Wheel Tangential Blower - Silver
Housewares>Heaters
Product Catalog
Description : .Tangential blowers provide wide uniform air delivery for high capacity low profile applications. Will replace rounded or rectangular blowers. Frequently used in kick heaters other electric heat applications fireplace inserts and numerous other applications.


Construction: Steel.

Color: Silver.

Size: 7 Wheel.
.
**** PRICE: USD 131
Manufacturer : Acme Miami
Tags: Acme Miami
SKU: ACMM038

↑ Start of page


Acme Miami 1521 4.5 in. Wheel Tangential Blower - Silver
Housewares>Heaters
Product Catalog
Description : .Tangential blowers provide wide uniform air delivery for high capacity low profile applications. Will replace rounded or rectangular blowers. Frequently used in kick heaters other electric heat applications fireplace inserts and numerous other applications.


Construction: Steel.

Color: Silver.

Size: 4.5 Wheel.
.
**** PRICE: USD 107
Manufacturer : Acme Miami
Tags: Acme Miami
SKU: ACMM037

↑ Start of page


Acme Miami 1403 9.5 in. Wheel Crossflow Blower - Silver
Housewares>Heaters
Product Catalog
Description : .
Crossflow blowers provide wide uniform air delivery for high capacity low profile applications.

Will replace rounded or rectangular blowers.

Frequently used in kick heaters other electric heat applications fireplace inserts and numerous other applications.

Size: 9.5 Wheel.

Construction: Steel.

Color: Silver..
**** PRICE: USD 107
Manufacturer : Acme Miami
Tags: Acme Miami
SKU: ACMM009

↑ Start of page


Acme Miami 1402 7 in. Wheel Crossflow Blower - Silver
Housewares>Heaters
Product Catalog
Description : .
Crossflow blowers provide wide uniform air delivery for high capacity low profile applications.

Will replace rounded or rectangular blowers.

Frequently used in kick heaters other electric heat applications fireplace inserts and numerous other applications.

Size: 7 Wheel.

Construction: Steel.

Color: Silver..
**** PRICE: USD 94
Manufacturer : Acme Miami
Tags: Acme Miami
SKU: ACMM008

↑ Start of page


Acme Miami 1401 4.72 in. Wheel Crossflow Blower - Silver
Housewares>Heaters
Product Catalog
Description : .
Crossflow blowers provide wide uniform air delivery for high capacity low profile applications.

Will replace rounded or rectangular blowers.

Frequently used in kick heaters other electric heat applications fireplace inserts and numerous other applications.

Size: 4.72 Wheel.

Construction: Steel.

Color: Silver..
**** PRICE: USD 89
Manufacturer : Acme Miami
Tags: Acme Miami
SKU: ACMM007

↑ Start of page


Acme Miami 1524 13 in. Wheel Tangential Blower - Silver
Housewares>Heaters
Product Catalog
Description : .Tangential blowers provide wide uniform air delivery for high capacity low profile applications. Will replace rounded or rectangular blowers. Frequently used in kick heaters other electric heat applications fireplace inserts and numerous other applications.


Construction: Steel.

Color: Silver.

Size: 13 Wheel.
.
**** PRICE: USD 170
Manufacturer : Acme Miami
Tags: Acme Miami
SKU: ACMM040

↑ Start of page


Acme Miami 1405 14 in. Wheel Crossflow Blower - Silver
Housewares>Heaters
Product Catalog
Description : .
Crossflow blowers provide wide uniform air delivery for high capacity low profile applications.

Will replace rounded or rectangular blowers.

Frequently used in kick heaters other electric heat applications fireplace inserts and numerous other applications.

Size: 14 Wheel.

Construction: Steel.

Color: Silver..
**** PRICE: USD 154
Manufacturer : Acme Miami
Tags: Acme Miami
SKU: ACMM011

↑ Start of page


Acme Miami 1404 11.7 in. Wheel Crossflow Blower - Silver
Housewares>Heaters
Product Catalog
Description : .
Crossflow blowers provide wide uniform air delivery for high capacity low profile applications.

Will replace rounded or rectangular blowers.

Frequently used in kick heaters other electric heat applications fireplace inserts and numerous other applications.

Size: 11.7 Wheel.

Construction: Steel.

Color: Silver..
**** PRICE: USD 114
Manufacturer : Acme Miami
Tags: Acme Miami
SKU: ACMM010

↑ Start of page


Acme Miami 1523 10 in. Wheel Tangential Blower - Silver
Housewares>Heaters
Product Catalog
Description : .Tangential blowers provide wide uniform air delivery for high capacity low profile applications. Will replace rounded or rectangular blowers. Frequently used in kick heaters other electric heat applications fireplace inserts and numerous other applications.


Construction: Steel.

Color: Silver.

Size: 10 Wheel.

.
**** PRICE: USD 146
Manufacturer : Acme Miami
Tags: Acme Miami
SKU: ACMM039

↑ Start of page


Gardus Inc R-4203613 LintEater System Lint Catcher
Housewares>Appliance Accessories>Venting
Product Catalog
Description : .
Captures loosened lint from the dryer vent while rotary brushing with the LintEater system
Simply attach the LintCatcher to the exterior vent hood turn on your blower or dryer and begin rotary brushing the vent system
As the loosened lint is blown out by the blower or dryer air it is collected in the LintCatcher making your job clean and hassle free
Works great when cleaning from the outside or from the inside
Easy to use
Attach the clips
Position LintCatcher over the vent
Secure with drawstring.
**** PRICE: USD 21
Manufacturer : Gardus Inc
Tags: Gardus Inc
SKU: JNSN19712

↑ Start of page


Shop-vac 10 Gallon Quiet Plus Wet-Dry Vacuum With Blower 586-71-00
Housewares>Vacuums & Steamers>Wet Dry Vacuums
Product Catalog
Description : .
Convenient cord wrap
Easy reach on/off switch
On board accessory storage
Built-in top carry handle
Powerful motors for the toughest messes
Rugged tank made of dent resistant and rustproof plastic
Automatic float shut-off prevents wet pick-up overflow
Four wheel caster system with feet for easy mobility.
**** PRICE: USD 161
Manufacturer : Shop Vac Corporation
Tags: Shop Vac Corporation
SKU: JNSN44999

↑ Start of page


Bosch-rotozip-skil 7-.25in. 15 Amp Circular Saw CS5
Housewares>Tools>Power Tools>Saws
Product Catalog
Description : .
Powerful circular saw
Left side blade is best line of sight for clear cut-line viewing
Spindle lock lever is easy and convenient for quick blade changes
Anti-snag lower guard design will not hang up when making bevel cuts
Powerful blower clears dust away from the cutting surface
Large levers enables easy adjustment of bevel and depth gauges
56? bevel
Highest power to weight ratio with 15 amps of power and tool weight under lbs.
**** PRICE: USD 206
Manufacturer : Bosch
Tags: Bosch
SKU: JNSN47227

↑ Start of page


Shop-vac 12 Gallon 4.5 HP Shop-Vac Ultra Blower Vacuum 963-12-00
Housewares>Vacuums & Steamers>Wet Dry Vacuums
Product Catalog
Description : .
Ultra Blower vacuums are full feature wet/dry vacuums plus convenient hand held leaf blowers in one economical package
Super quiet operation
Tank drain
Lock-on hose
Blower feature
Built-in portable leaf blower
Onboard accessory storage
Includes 1-.25 x 7 hose two 1-.25 extension wands 10 combination nozzle squeegee blower nozzle onboard tool storage cartridge filter and foam sleeve.
**** PRICE: USD 115
Manufacturer : Shop Vac Corporation
Tags: Shop Vac Corporation
SKU: JNSN45362

↑ Start of page


Gardus Inc RLE202 4.25 x 36.25 x 4.25 The LintEater Kit
Housewares>Appliance Accessories>Venting
Product Catalog
Description : .
Four 36 long flexible rods screw together to reach into vents up to 15 from one end
One blockage removal tool
Removes heavy blockages and clears gutter downspouts
One vacuum adapter allows you to connect to a shop vac or blower to remove the lint while rotary brushing
One self feeding 4 auger brush makes multiple turns in your vent
One large 2.5 diameter lint brush with exceptional 42 reach
One dryer adapter
Length: 4.25
Width: 36.25
Height: 4.25.
**** PRICE: USD 42
Manufacturer : Gardus Inc
Tags: Gardus Inc
SKU: JNSN37748

↑ Start of page


TPI CPB42B 42 in. Commercial Belt Drive Blower
Housewares>Fans>Floor Fans
Product Catalog
Description : .This commercial grade belt drive blower from TPI offers a high-quality alternative to light-duty models.


42" Belt Drive 2-speed 0.5 HP Commercial Circulator.

Speeds (qty.): 2.

Blower Type: Extreme duty blower.

Power Cord (ft.): 8 ft. with SJT-type 3-conductor cord.

Permanently lubricated ball-bearing motor.

20-gauge steel housing.

7" rubber wheels.

Spiral wire front and rear guards.

Aluminum blade..
**** PRICE: USD 722
Manufacturer : TPI
Tags: TPI
SKU: TPI010

↑ Start of page


TPI CPB36D 36 in. Commercial Belt Drive Blower
Housewares>Fans>Floor Fans
Product Catalog
Description : .With open ventilation to prevent overheating this dual speed blower will be a tough durable addition to your factory floor. Ideal for a wide array of industrial uses the blower has two speed settings and features aluminum blades and a permanently lubricated motor for long lasting reliable use.


Guards: Spiral wire - front and rear.

CFM.

High: 8200.

Low: 7000.

Powder coated.

20 gallon

Steel housing.

5" rubber wheels.

Meets OSHA standards.

Motor: 2-Speed 1/3 HP open ventilated permanently lubricated and ball bearing.

Switch: Rocker.

Cord: 6 ft. long - SJT type 3 conductor.

Blade: Steel.

36" Commerical Direct Drive Blower..
**** PRICE: USD 525
Manufacturer : TPI
Tags: TPI
SKU: TPI009

↑ Start of page


TPI PB36B 36 in. Industrial Belt Drive Blower
Housewares>Fans>Floor Fans
Product Catalog
Description : .TPI 36" Belt Drive Portable Blower is a reliable means of getting heat this winter. This unit PB36B is constructed using powder coated 20 gallon steel housing for added strength and rigidity. This UL listed unit has have explosion proof motors and external junction boxes for longer life. It is an worth buying unit available in our online store.


Powder coated 20 gallon steel housing.

Swivel model rotates 360 deg in 12.5 deg increments and locks in place with a steel locking pin.

10" Hard Rubber Wheels.

External junction boxes on dual voltage models allow units to be wired for either voltage without removing guards.

Hazardous Location Models have explosion proof motors and external junction boxes rated for Class I Group D and Class II Groups E F and G U.L. Listed.

Meets OSHA Standards.

HP: 41276.

RPM: 500.

VOLTS: 120V.

Phase: 1 PH.

AMPS: 8.

CFM: 14500..
**** PRICE: USD 1164
Manufacturer : TPI
Tags: TPI
SKU: TPI007

↑ Start of page


Portasol SP-1K Super Pro 125 Watts Heat Tool Kit With 7 Tips
Housewares>Tools>Power Tools>Welding and Soldering Tools
Product Catalog
Description : .Cordless self igniting refilable butane gas powered soldering iron and heat tool. The leading professional butane gas powered soldering tool. In seconds it converts to a powerful blowtorch flameless hot air blower or hot knife. Kit contents include: Soldering iron fitted with hot air and a deflector tip knife tip wire stand cleaning sponge and tray storage case and instructions. The most popular model it is the no.1 choice for professionals the world over in the automotive electronics and telecom industries.


25 - 125 Watts To 2372°F/1300°C - Professional powerful soldering tool number 1 choice for professionals for automotive and electronics.

10 second refill time - no cords no leads no batteries to charge simply fill with standard butane and use.

40 second heat up time 90 minute run time - ready to use almost instantly anywhere the leading professional butane powered soldering iron

Interchangeable tips - in seconds convert to a powerful blowtorch flameless hot air blower or hot knife total flexibility.

Self Igniting - no flints no matches no lighters. Features self ignition push button for ease of use.

Dimensions: 12.5"L x 2"H x 3.5"W..
**** PRICE: USD 126
Manufacturer : Portasol
Tags: Portasol
SKU: OSBTR002

↑ Start of page


Xpower 800MDK Multiple Drying Kit
Housewares>Appliance Accessories>Dryer & Range Cords
Product Catalog
Description : .The Multi Dry Kit is designed for X-800 Cage Dryers/Air Movers. It consists of an adapter(3) 9' high-quality flexible vinyl hose and (3) control gates.

The Kit is easily latched on to the X-800 Cage Dryers/Air Movers and allows air flow to be directed in three different directions with adjustable air flow control "gates" at the end of each hose.

The Multi Dry Kit can be easily attached to the pet cage to dry multiple pets at the same time. The 800MDK is preferred by groomers who desire reliable versatile multi-cage drying jobs. It can also be used in Janitorial/Restoration applications to direct air flow under cabinets in closets or anywhere that positioning a blower is not possible..
**** PRICE: USD 155
Manufacturer : Xpower
Tags: Xpower
SKU: XPRM024

↑ Start of page


Xpower X-830H1HP Multi-Purpose Air Mover/Dryer with Wheels and Luggage Handle - ABS
Housewares>Fans>High Velocity Fans
Product Catalog
Description : .The XPOWER X-830H is the most powerful lightweight compact energy-efficient and cost effective multi-purpose air mover and dryer in its class.

The 4-position capability of the X-830H helps you to dry carpets floors freshly-painted walls water damaged ceilings and large areas quickly and effectively. Its wheels and luggage handle allows the blower to be moved and transferred to places easily.

The X-830H is manufactured with state-of-the-art technology and is CETL Certified to ensure safety performance and many years of service.


Volts/cycle: 115V/60HZ.

Motor: 1 HP.

Rated/tested airflow: 3600/3100 CFM.

Maximum AMP: 8 AMPS.

Rpm (l/m/h): 1200/1350/1500.

Speeds: 3.

Cord Length: 25 Ft.

Unit dimensions: (l x w x h) 16.5" x 19.5"x 18.5

Positions: 4 Positions (0° 20° W/ Kickstand 45° and 90°).

Housing: Injection Mold.

Material: Abs.

Color: Blue.

Pallet Quantity (48" x 48"): 24 Cs. (6 Cs. Per Layer X 4 Layers Per Pallet)..
**** PRICE: USD 402
Manufacturer : Xpower
Tags: Xpower
SKU: XPRM012

↑ Start of page


Shop Vac SHV9625210 Right Stuff Wet-Dry Vacuum
Housewares>Vacuums & Steamers>Wet Dry Vacuums
Product Catalog
Description : .The ShopVac Right Stuff 9625210 features a tough poly tank lock-on hose tool basket tank drain blower feature and onboard accessory storage. The cord is 18 feet long and the hose is 1-1/2 in diameter. Included accessories are a claw nozzle 2 each 1-1/2 wand crevice tool and a 12 hose. Features a Ultra Web filter (blue) and a high quality collection bag.


16 gallon 6-1/2 hp vac.

Blower feature.

18 foot cord.

Tank drain..
**** PRICE: USD 271
Manufacturer : Shop Vac
Tags: Shop Vac
SKU: ISN15671

↑ Start of page


Xpower BR-282A 2HP 1500 CFM 12.0 Amps Inflatable Blower
Housewares>Tools>Tool Shop Equipment>Tool Shop Equipment
Product Catalog
Description : .From inflatable tubes to tents to full size exhibition domes the XPOWER Blower (BR) Series will fill up any inflatable with ease. From 1/8th HP to a full 2 HP there is a BR for any size structure you have. Made from tough ABS and Polypropylene plastics with ETL certified motors our blowers are superbly reliable and made to function through continuous use.


Volts: 120 V.

Hertz: 60 HZ.

Amps: 12 A.

Power(HP): 2.

Rated/Tested Air Flow: 1500/1100 CFM.

Speeds(RPM): 3200.

Cord Length(FT): 12.

Cord Dia(AWG): 16.

Housing: PP.

Color: Black and Red.

Dimensions: 18.5"L x 10.6"W x x19.9"H..
**** PRICE: USD 202
Manufacturer : Xpower
Tags: Xpower
SKU: XPRM016

↑ Start of page


Xpower X-430TF 1/3 HP Professional Blower / Dryer with Filter Kit And Timer
Housewares>Fans>High Velocity Fans
Product Catalog
Description : .Equipped with a 3-hour timer and filter kit the X-430TF is an essential tool for anyone who is short on time and looking for the ability to multitask. With the built in timer you can just set it and move on to the next job without having to worry about wasting electricity or having the machine run for too long. The filter kit also makes it great for those messy jobs with lots of debris that could possibly get into the motor and cause it to run inefficiently. Built with extremely durable ABS plastic this machine is meant to endure the toughest jobs and last for many years of service.


Volts: 115 V.

Cycle: 60 HZ.

Amps: 3.8 A.

Motor: 1/3 HP.

Rated/Tested Air Flow: 2000/1250 CFM

RPM (L /M/H): 1000/1350/1600.

Speeds: 3.

Positions: 4 (0° 20° Kickstand 45° and 90°).

Stackable: Up to 4 Units.

Cord Length: 20 ft.

Housing: Injection Mold (ABS).
.
**** PRICE: USD 259
Manufacturer : Xpower
Tags: Xpower
SKU: XPRM021

↑ Start of page


Xpower BR-252A 1HP 1000 CFM 9.8 Amps Inflatable Blower
Housewares>Tools>Tool Shop Equipment>Tool Shop Equipment
Product Catalog
Description : .From inflatable tubes to tents to full size exhibition domes the XPOWER Blower (BR) Series will fill up any inflatable with ease. From 1/8th HP to a full 2 HP there is a BR for any size structure you have. Made from tough ABS and Polypropylene plastics with ETL certified motors our blowers are superbly reliable and made to function through continuous use.


Volts: 120 V.

Hertz: 60 HZ.

Amps: 9.8 A.

Power(HP): 1.

Rated/Tested Air Flow: 1000/750 CFM.

Speeds(RPM): 3200.

Cord Length(FT): 6.

Cord Dia(AWG): 18.

Housing: PP.

Color: Black and Red.

Dimensions: 15.5"L x 11.2"W x x16.7"H..
**** PRICE: USD 158
Manufacturer : Xpower
Tags: Xpower
SKU: XPRM015

↑ Start of page


Shop Vac Corporation - Import 597-01-36 5 Gallon 2 HP Wet & Dry Vac
Housewares>Vacuums & Steamers>Wet Dry Vacuums
Product Catalog
Description : .
Wet and dry vac
Top and side carry handles
On board tool and cord storage
Rear blower port
Dent and rust resistant plastic tank
50 sp
135 cfm air volume
200 air watts
120 volts
6 power cord
Length: 13.25
Width: 13.25
Height: 20.25.
**** PRICE: USD 66
Manufacturer : Shop Vac Corporation
Tags: Shop Vac Corporation
SKU: JNSN56697

↑ Start of page


Heat Star 373-MH18B Port Buddy Prop Htr 4-000- 9-000- 18-000 Btu
Housewares>Heaters
Product Catalog
Description : .Port Buddy Prop Htr 4 000/9 000/18 000 BTU:


Ergonomic easy-carry handle.

Low oxygen shut-off pilot safety system for indoor and outdoor use.

Blower fan power on/off switch.

Large four-position heat level control knob with built-in Piezo starter.

Integrated hot air blower venting system.

Attached swing-open doors with swivel-out mount for easy cylinder installation.

Porcelain coated reflector for extended life.

Dual ceramic burner tiles with shock absorbing floating insulation.

High-temperature coated safety wire guard.

Key shaped rear-mounting holes for wall mounting.

Built-in tip over shut-off switch.

Output Power: 4000 Btu/h [Max] 9000 Btu/h [Max] 18000 Btu/h [Max].

Working Area: 400.00 sq. ft. [Max].

Fuel Type: Propane.

Usage: (1) 1 lb. Cylinder: 1.5 to 6 hrs (2) 1 lb. Cylinders: 3 to 12 hrs (2) 20 lb. Cylinders: 50 to 220 hrs.

Height: 17 1/2.

Width: 10.

Length: 17..
**** PRICE: USD 235
Manufacturer : HeatStar
Tags: HeatStar
SKU: ORSNO63101

↑ Start of page


Koblenz Wd-9k Wet-dry Vacuum Cleaner 9 Gallon Tank
Housewares>Vacuums & Steamers>Wet Dry Vacuums
Product Catalog
Description : .Heavy-duty High-impact Construction 9-gallon Tank Capacity 3 Hp Max 1 7/8 Accessories Air Blower 10-ft Line Cord Dark Gray/green Includes 7-ft Hose 2 Extension Wands Floor Tool With Squeegee Crevice Tool & Car Tool Upc : 099053054368 Shipping Dimensions : 22.15in X 14.50in X 14.50in Estimated Shipping Weight : 28.0544.
**** PRICE: USD 118
Manufacturer : Koblenz
Tags: Koblenz
SKU: PEKBZWD9K

↑ Start of page


Koblenz Wd-6k Wet-dry Vacuum Cleaner 6 Gallon Tank
Housewares>Vacuums & Steamers>Wet Dry Vacuums
Product Catalog
Description : .Heavy-duty High-impact Construction 6-gallon Tank Capacity 3 Hp Max 1 7/8 Accessories Air Blower 10-ft Line Cord Dark Gray/green Includes 7-ft Hose 2 Extension Wands Floor Tool With Squeegee Crevice Tool & Car Tool Upc : 099053054351 Shipping Dimensions : 19.25in X 14.50in X 14.50in Estimated Shipping Weight : 24.3814.
**** PRICE: USD 99
Manufacturer : Koblenz
Tags: Koblenz
SKU: PEKBZWD6K

↑ Start of page


Nippon Electric Heat Blower - GTD1200
Housewares>Tools>Power Tools>Heat and Glue Guns
Product Catalog
Description : .
Strip paint and varnish.

Drying window tinting.

Thaw metal pipes.

Power: 750/1500W.

Dry paint plaster.

Voltage: 110-220V.

Heating shrink tubing.

Frequency: 50/60Hz.

Shaping and bonding plastic and pipe connections..
**** PRICE: USD 25
Manufacturer : Nippon
Tags: Nippon
SKU: MNMM2681

↑ Start of page


Kufo Seco AM3450a High Velocity .75 HP 3 Speed 3 Position 3450 CFM Air Mover-Carpet Dryer-Floor Dryer
Housewares>Fans>High Velocity Fans
Product Catalog
Description : .The AM3450a by AirFoxx is a multi-purpose air mover designed for the toughest of jobs. It offers a 3/4 HP motor that delivers up to 3450 CFM and its high impact resistant body ensure durability. Its 3 way position capability (0 deg 45 deg 90 deg ) allows for easy setup for any job. This machine is ideal for any clean-up janitorial office maintenance and restoration projects.


Motor: 3/4 HP.

Air Flow: 2600 / 3100 / 3450 CFM.

Rotational Speed: 1150 / 1300 / 1550 RPM.

Speed Control: 3 SPEEDS.

Voltage: 120V / 60 Hz.

Rating Current: 8.5 / 9.5 / 11.0 Amps.

Dimensions: 21L x 18W x 22H.

Color: Black.

Cable: 25 Ft.

Powerful Motor - The AirFoxx AM-3450A multi-purpose blower features a 3/4 HP motor that provides up to 3450 CFM.

Durable Construction - The AM-3450 multi-purpose blower features a high impact resistant body to ensure extended use.

Easy Setup - This carpet/floor blower features 3-way capability (0 deg 45 deg 90 deg ) so that setup for any job is effortless.

Versatile Application - This industrial blower is great for clean-up janitorial office maintenance and restoration projects.

Benifits:


Features a more powerful motor than other portable electric fans making it ideal for larger areas that require more airflow.

Affordable to purchase and operate compared to central air conditioning systems.

In addition to providing cooling provides ventilation and circulation to stuffy work areas..
**** PRICE: USD 293
Manufacturer : Kufo Seco
Tags: Kufo Seco
SKU: JDNI002

↑ Start of page


Kufo Seco AM4000a High Velocity 1 HP 3 Speed 3 Position 4000 CFM Air Mover-Carpet Dryer-Floor Dryer
Housewares>Fans>High Velocity Fans
Product Catalog
Description : .AM4000a by AirFoxx is an air mover and dryer that serve multiple purposes. With its high quality 1hp motor that delivers up to 4000 CFM it is the most powerful unit being offered in its class. AM4000a are most commonly use as a floor blower which use to dry carpet and hardwood floors and air circulation at an enclosed room or area. With its 3 speed 3 position the AM4000a can deliver just the right amount of airflow at any location making it the best air mover in its class.


Motor: 1 HP.

Speed: 3.

CFM: 4000.

Amps: 10.8.

Housing: Plastic.

Fan Blade: Metal.

Cable Length: 25 ft.

Position: 3.

Color: Black / Yellow.

Certification: CE..
**** PRICE: USD 319
Manufacturer : Kufo Seco
Tags: Kufo Seco
SKU: JDNI001

↑ Start of page


Lasko Products 5588 34 in. Ceramic Tower Heater
Housewares>Heaters
Product Catalog
Description : .Lasko 34 Electronic Ceramic Tower Heater w/ Logic Center Remote. Patented Extended Comfort Zone: Elongated Ceramic Heating Element More than a Foot Taller than most Tower Heaters Easy-to-Read Digital Thermostat Electronic Auto-Off Timer 4-Step Ceramic Safety System Patented Blower Technology 1500 Watts of Comforting Warmth 2 Quiet Settings: High Heat Low Heat Plus Auto (Thermostat Controlle.
**** PRICE: USD 106
Manufacturer : Lasko Products
Tags: Lasko Products
SKU: DH5588

↑ Start of page


Broan RMDD3604 36 in. Downdraft System with Interior Blower - Stainless Steel
Housewares>Appliance Accessories>Range Accessories
Product Catalog
Description : .
Compact design is installed directly behind the cook top for an unobtrusive appearance.

Chimney rises over 9-1/2 when activated ideal for large pots and pans.

Heat Sentry detects excessive heat and adjusts blower speed to high automatically.

Dishwasher-safe filters are easy to remove and feature a stylish brushed stainless steel appearance for a professional look.

Stainless steel construction on all exposed surfaces provides a durable finish and an unforgettable look.

Color/Finish: Stainless steel.

Sones Rating - Horizontal: 0.0.

Sones Rating - Vertical: 0.0.

Height: 29.5.

ADA Compliant: No.

Exhaust Fan Controls: Rotary.

Range Hood Type: Downdraft.

Depth: 7.0.

Width: 36.0.

Duct Type: 3.25 x 10 or 6 round.

Range Hood Air Volume: 500.

Charcoal Filter: No.

Contents: Downdraft.

UL Safety Listing: Yes.

CSA Safety Listing: Yes.

ETL Safety Listing: No.

Cooktop Light(s): No.

Vent Type: Ducted.

Damper Included: No.

Removable Grease Filter: Yes..
**** PRICE: USD 1251
Manufacturer : Broan-NuTone LLC
Tags: Broan-NuTone LLC
SKU: ALMO2390

↑ Start of page


Blazer Products 189-1004 Excalibur Pencil Si100 Soldering Kit
Housewares>Tools>Power Tools>Power Tools
Product Catalog
Description : .

A self igniting and cordless Soldering Iron Hot Air Blower and Butane Torch complete in 1 great tool

Piezo Electric instant ignition system provides a quick start-up in any mode.
Includes a wide range of tips wrench sponge and a tube of solder for all your needs.
Interchangable tips for soldering hot air blowing removing adhesives and more.

.
**** PRICE: USD 61
Manufacturer : Blazer Products
Tags: Blazer Products
SKU: EGLT24095

↑ Start of page


Eureka 3670G Mighty Mite Canister Vaccum
Housewares>Vacuums & Steamers>Canister Vacuum Cleaners
Product Catalog
Description : .

The popular Mighty Mite® canister weighs less than 9 pounds and cleans powerfully with a 12-amp motor. Plus it features a blower port to blow debris from garage or workshop floors. Formerly known as Boss® Mighty Mite®.



Color -Sunflower Yellow
Power - 12 Amp
Cord Length - 20


Filtration - Standard
Adjustable Handle - NA
Brushroll On/Off - NA


.
**** PRICE: USD 97
Manufacturer : Eureka
Tags: Eureka
SKU: EHCPI011

↑ Start of page


TPI PB42D 42 in. Industrial Direct Drive Blower
Housewares>Fans>Floor Fans
Product Catalog
Description : .Model PB42D 42" Direct Drive Portable Blower ensure complete value for your money. It is a necessary addition this winter. This unit is constructed using powder coated 20 gallon Steel housing for great strength and rigidity. Along with its high quality construction.


Powder coated 20 gallon steel housing.

36" and 42" swivel model rotates 360 deg in 12.5 deg increments and locks in place with a steel locking pin.

8" Rubber Wheels.

Meets OSHA Standards.

HP: 41276.

RPM: 390.

Volts: 120V.

AMPS: 6.

CFM (High): 15600.

CFM (Low): 15600..
**** PRICE: USD 941
Manufacturer : TPI
Tags: TPI
SKU: TPI006

↑ Start of page


MetroVac ED-500-220V DataVac Electric Duster in.The Green Alternative in. - 220V- 50hz European
Housewares>Vacuums & Steamers>Hand Vacuums & Sweepers
Product Catalog
Description : .
High-powered blower specifically designed to clean dust and dirt from computer/electronic audio/video and digital camera equipment
Single stage fan 500-watt .75 peak horsepower motor
Earth-friendly made from high-quality steel with up to 70%.
**** PRICE: USD 117
Manufacturer : MetroVac
Tags: MetroVac