UN News Americas - In the News ...
Impact of 'failed promises' on climate, evident in Antarctica: A UN Resident Coordinator blog
Posted on Wednesday November 29, 2023

The impact of "failed promises" to address the rapid rise in global temperatures is strikingly evident in Antarctica in the South Pole, according to the UN Resident Coordinator in Chile.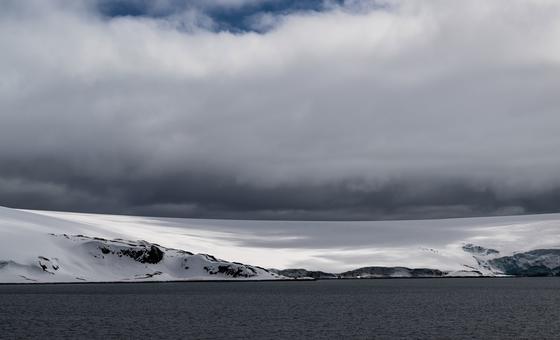 Haiti: Gangs move into rural areas as Türk says new force 'must be deployed'
Posted on Tuesday November 28, 2023

Gang violence in Haiti is on the rise with new alliances being forged and expansion into rural areas previously considered safe, warns a new UN report.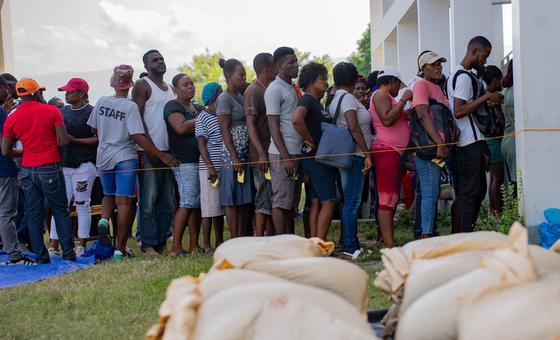 From the Field: Transforming lives in Darién jungle
Posted on Sunday November 19, 2023

A rising number of migrants are attempting the dangerous journey across the Darién jungle spanning the Colombia-Panama border. For Etzaida Rios, 35, the impact of providing hope and help runs deep.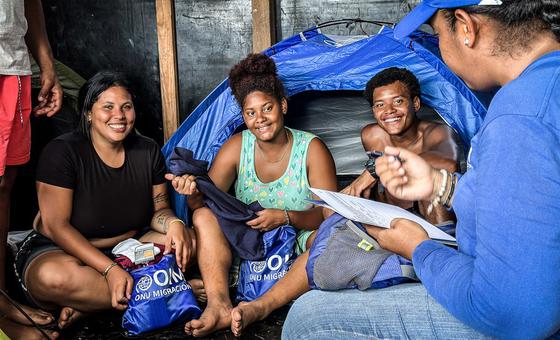 World Toilet Day, flush with innovations for safer sanitation
Posted on Saturday November 18, 2023

Innovation abounds in the race to broaden access to clean water and sanitation around the world on World Toilet Day, marked on 19 November.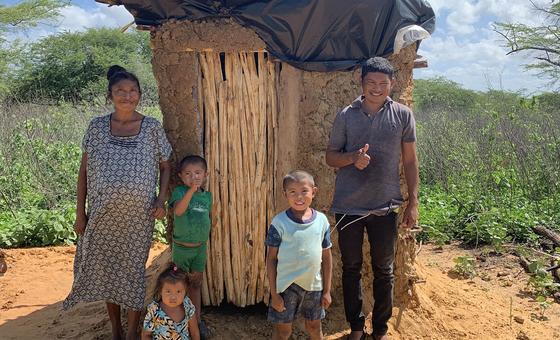 Stories from the UN Archive: Marlon Brando, the UN's first frontman for water
Posted on Thursday November 16, 2023

What do Bolivia, Marlon Brando and the UN have in common? The Oscar-winning actor helped the UN amplify the need for clean water in a South American village in a unique podcast (even before they were called podcasts) almost 70 years ago.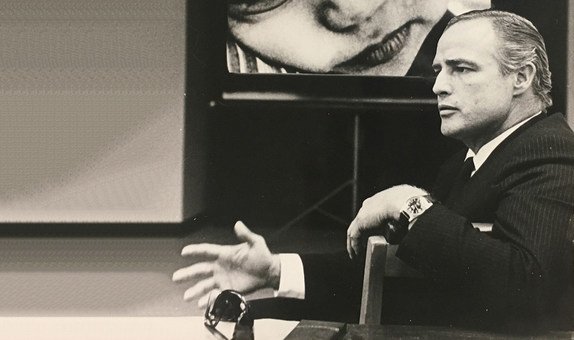 US 'at a critical juncture' in fight against racism: Independent expert
Posted on Tuesday November 14, 2023

The United States need to increase efforts to address "enduring systemic racism" at what is a critical juncture in the fight against discrimination, said the UN Human Rights Council-appointed expert on the issue, following her first official visit to the country.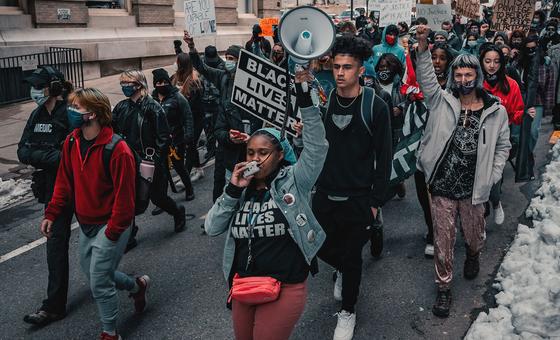 General Assembly votes overwhelmingly against US Cuba embargo
Posted on Thursday November 02, 2023

The UN General Assembly on Thursday voted by a large margin against the United States' economic and trade embargo against Cuba, first imposed in 1960. A total of 187 States voted for the resolution put forward each year against the embargo with only the US and Israel voting against and Ukraine abstaining.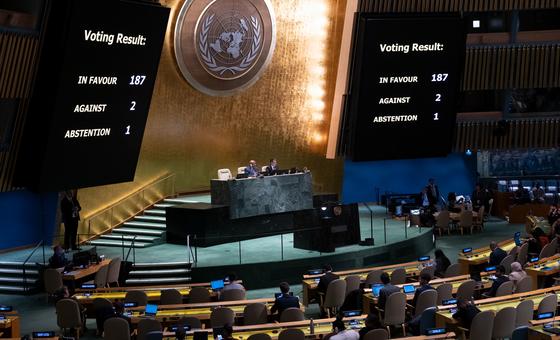 Amazon, DoorDash, Walmart, trapping workers in poverty: UN rights expert
Posted on Tuesday October 31, 2023

A UN poverty expert called on the CEOs of Amazon, DoorDash and Walmart on Tuesday to address allegations that wages at the US-based corporations are trapping workers in poverty, forcing them to rely on US Government benefits to survive.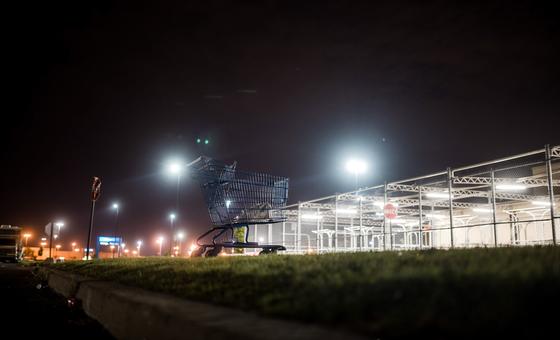 Haiti: UN envoy upholds critical role of elections amid rising gang violence
Posted on Monday October 23, 2023

The security situation continues to deteriorate in Haiti as gang violence grows, and elections are crucial for the sustainable rule of law, the UN Special Representative in the country, María Isabel Salvador, told the Security Council on Monday.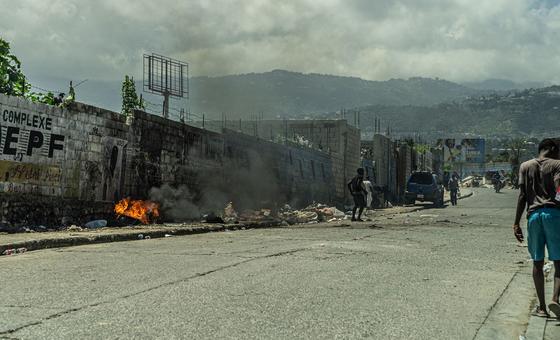 World News in Brief: Sandstorm alert, albinism and climate change, rights in Peru
Posted on Thursday October 19, 2023

Sand and dust storms are increasingly threatening people's health, safety and livelihoods – and climate change is making matters worse.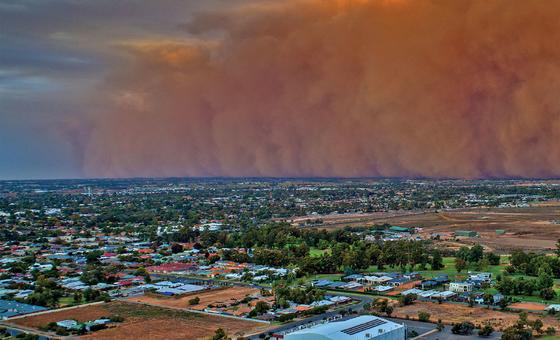 Tackling disasters means safer and fairer future for Caribbean: A UN Resident Coordinator blog
Posted on Friday October 13, 2023

Reducing the risk of disasters will not only save lives but can provide the platform to tackle inequality in places like the Caribbean, that's according to senior UN officials in the region.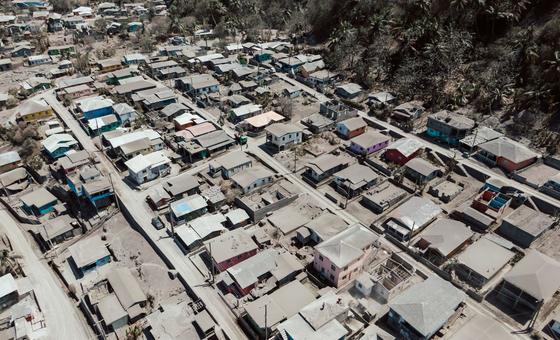 Colombia stepping up efforts achieve historic peace goals, UN envoy says
Posted on Wednesday October 11, 2023

As Colombia prepares to mark the seventh anniversary of the peace agreement that ended the decades-long conflict there, the Government has increased its efforts to realize the accord's goals, the UN envoy for the country said on Wednesday.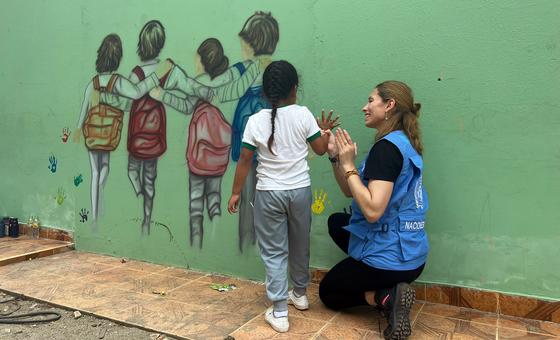 Haiti: $21 million appeal to help thousands displaced by gang violence
Posted on Tuesday October 10, 2023

The International Organization for Migration (IOM) and the Government of Haiti are appealing for $21 million to ensure better protection and shelter conditions for tens of thousands of newly displaced people in the country's capital, Port-au-Prince.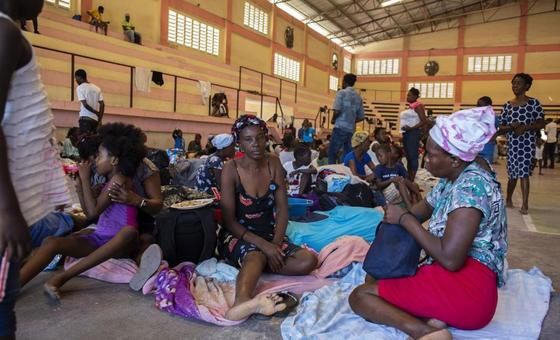 First Person: How youth and forests tackle Honduras' water crisis
Posted on Saturday October 07, 2023

Honduras is scrambling to solve ever worsening water shortages in its capital, Tegucigalpa. The answer lies in restoring and conserving the country's forests.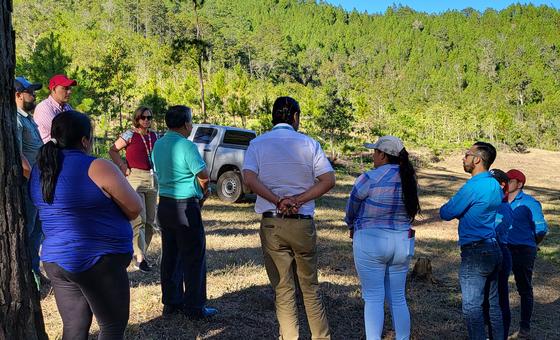 Haiti: Children facing triple threat of insecurity, malnutrition, disease
Posted on Wednesday October 04, 2023

The spread of violence from Port-au-Prince to Artibonite, Haiti's main rice-growing region, is exacerbating an already critical humanitarian emergency, the UN Children's Fund (UNICEF) said on Wednesday.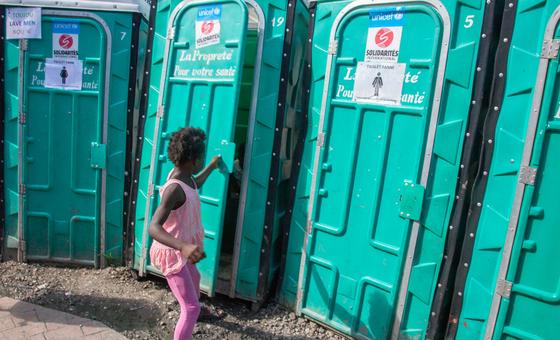 Haiti: Guterres welcomes decision to deploy multinational mission
Posted on Tuesday October 03, 2023

UN engagement with Haiti will continue ahead of the deployment of an international support mission backing beleaguered police who are fighting rampant gang violence, the UN chief's Spokesperson told journalists on Tuesday.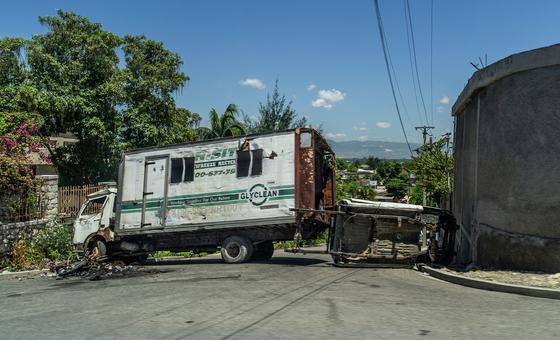 Security Council authorizes 'historic' support mission in Haiti
Posted on Monday October 02, 2023

In what is being hailed as an historic first, the UN Security Council on Monday authorized the deployment of an international security mission to help Haiti's national police quell surging gang violence and restore security across the strife-torn Caribbean nation.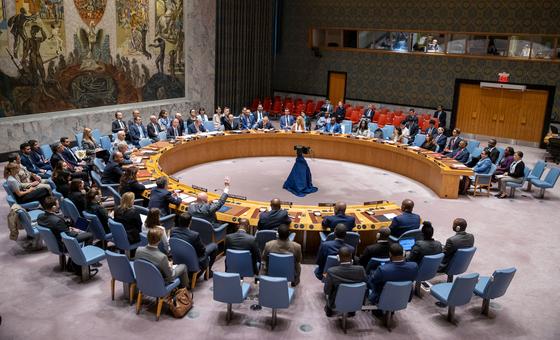 INTERVIEW: How new mission could support gang-ravaged Haiti
Posted on Monday October 02, 2023

Criminal gangs have displaced thousands of Haitians, wreaking havoc across the Caribbean nation, and prompting calls for urgent help from President Ariel Henry.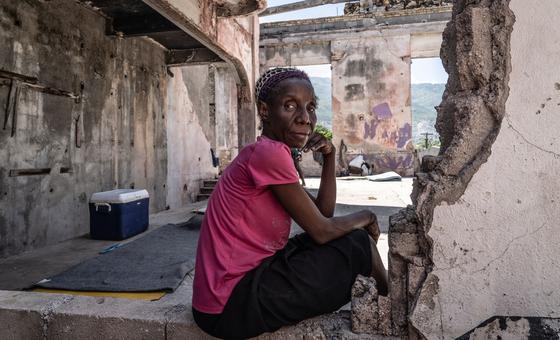 Arbitrary detention still widespread in Mexico, rights expert warns
Posted on Monday October 02, 2023

Mexico has made significant progress in combatting arbitrary detention in recent years, but the battle to end the practice is far from over the Human Rights Council-appointed independent panel working on the issue said on Monday.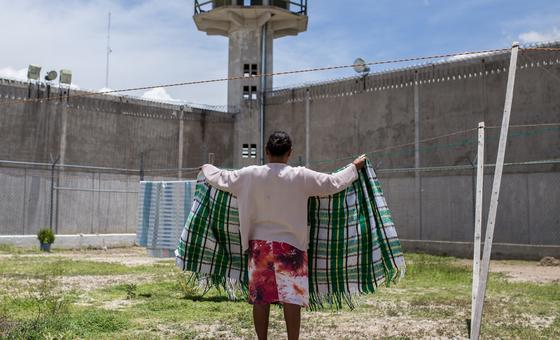 How Costa Rica drafted Latin America's first ever anti-hate strategy
Posted on Sunday October 01, 2023

For Faustina Torres, from the Bribri indigenous community in Costa Rica, feeling invisible to others is a stinging form of discrimination she has fought against since childhood.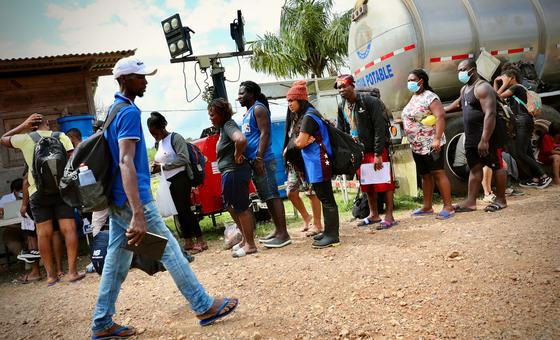 Explainer: Why Haiti is calling for a new international mission
Posted on Thursday September 28, 2023

The establishment of a multinational security support mission for Haiti is being discussed this week by the UN Security Council as the Caribbean nation continues to face a crisis of violence and insecurity caused by entrenched criminal gang activity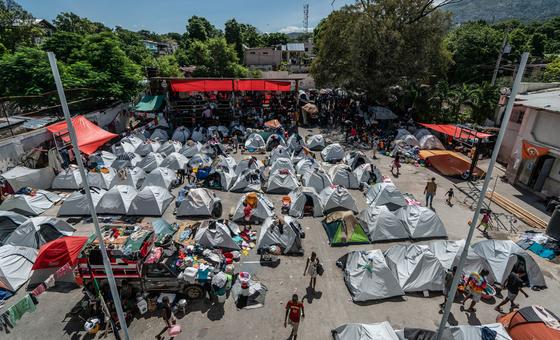 Rights chief calls for international help to provide 'way out of chaos' in Haiti
Posted on Thursday September 28, 2023

The UN High Commissioner for Human Rights, Volker Türk, on Thursday called for a multinational security support mission to assist the Haitian National Police (HNP) and combat the alarming escalation of violence and insecurity there.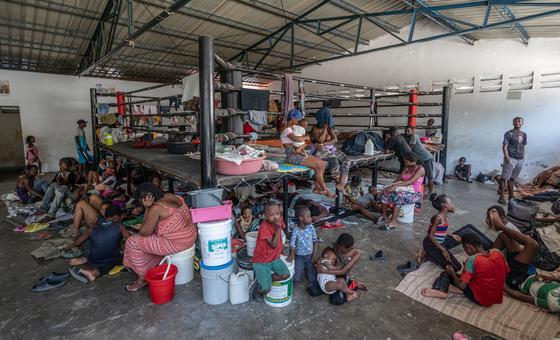 US urged to end detention of Venezuelan Special Envoy
Posted on Wednesday September 27, 2023

The United States must end "the prolonged pre-trial detention" of Alex Nain Saab Morán, a Venezuelan Special Envoy who was arrested in 2020 and extradited to the US on money laundering charges, UN independent human rights experts said on Wednesday.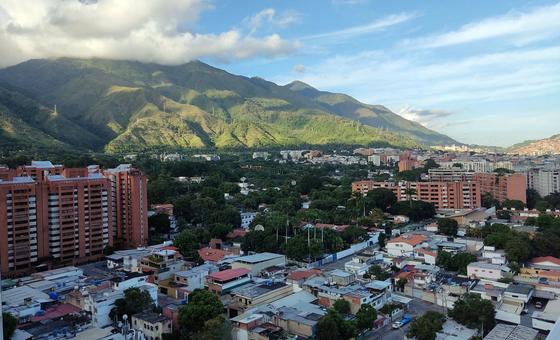 Regional action essential to address migrant surge through Central America
Posted on Wednesday September 27, 2023

With record numbers of people transiting through Central America and Mexico in search of a better life further north, UN migration agency IOM on Wednesday appealed for regional action to address their immediate needs while tackling the drivers of migration.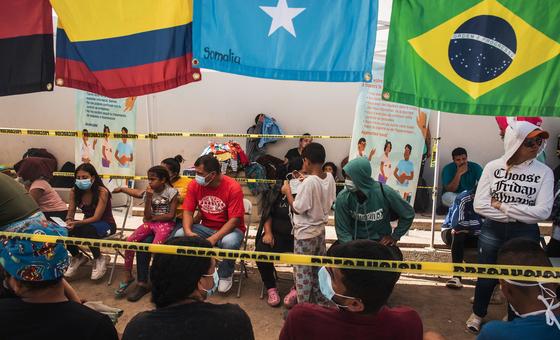 No time for finger pointing; we must work together to tackle pressing challenges, says Canada
Posted on Tuesday September 26, 2023

The health of our planet, its people, institutions, and the global economy are at serious risk, and such deep challenges cannot be tackled in isolation, Robert Rae, Ambassador of Canada to the United Nations, told the General Assembly's annual high-level debate on Tuesday.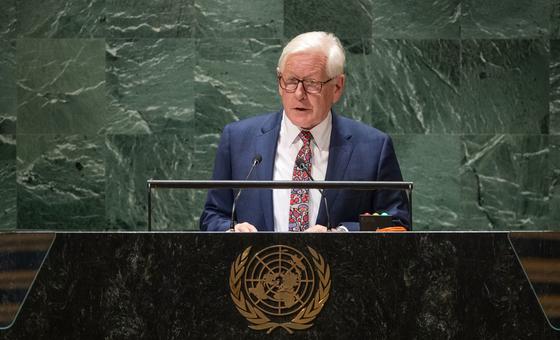 Venezuela continues crackdown on dissenters, UN rights experts warn
Posted on Monday September 25, 2023

Attacks on civic and democratic space in Venezuela are increasing through policies aimed at silencing opposition and criticism of the Government, the head of a UN-appointed human rights body said on Monday.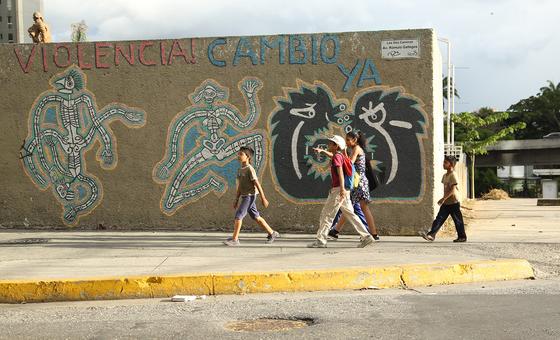 Haitian Prime Minister calls for urgent deployment of multinational force to quash gang violence
Posted on Friday September 22, 2023

Addressing the UN General Assembly on Friday, Haitian Prime Minister Ariel Henry again appealed for international support to combat rampant gang violence – one element of the multi-dimensional crisis affecting his country.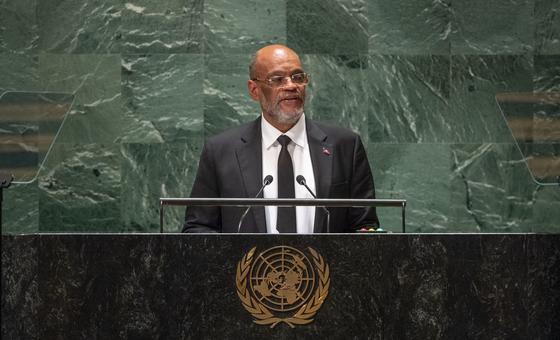 We can't keep putting the interest of the few before the lives of many, Mia Mottley says at UN
Posted on Friday September 22, 2023

"Are we going to be too late for the SDGs?" Mia Mottley asked world leaders at the UN General Assembly on Friday, challenging them to "summon the determination to make the fundamental governance changes" that will turn the vision of sustainable development for all into a 21st century reality.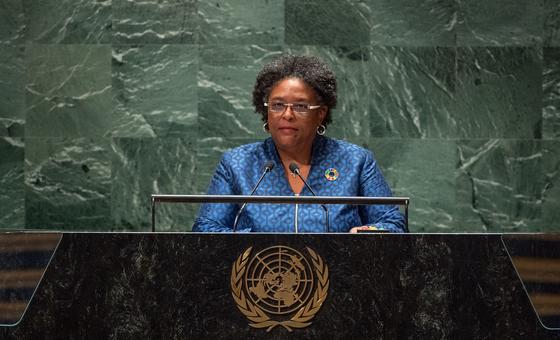 Biden says 'when we stand together', we can tackle any challenge
Posted on Tuesday September 19, 2023

The territorial integrity and human rights that form the foundation of the UN must be collectively defended, United States President Joseph Biden said on Tuesday.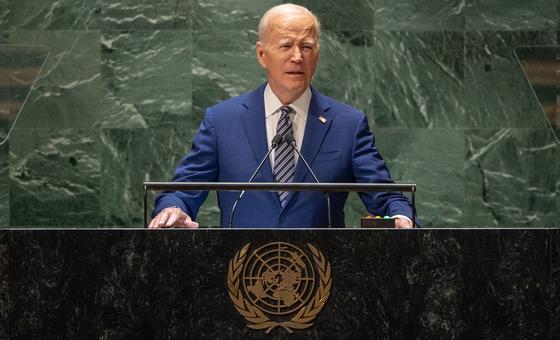 'Armed conflicts are an offense to human rationality,' Brazil's Lula da Silva tells UN Assembly
Posted on Tuesday September 19, 2023

Speaking at the annual debate of the UN General Assembly in New York, Brazil's President Lula da Silva lamented growing global inequalities and discussed his country's role spearheading climate change diplomacy within the Global South.