Europe. Energy. In the News ...
Harm to human health from air pollution in Europe: burden of disease 2023
Posted on Friday November 24, 2023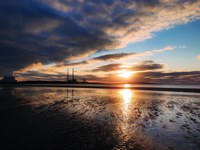 Air pollution is currently the most important environmental health risk factor in Europe. It remains an important cause of poor health and contributes in particular to respiratory and cardiovascular diseases. This briefing presents information for 2021 of the estimated harm to human health caused by three key air pollutants: fine particulate matter (PM2.5), nitrogen dioxide (NO2) and ozone (O3). This year's assessment also presents an estimation of the health impacts associated with specific diseases to which air pollution contributes. Such impacts are expressed using burden of disease metrics, namely 'morbidity' (the state of having a disease or disability) and 'mortality' (deaths that have occurred due to a specific disease or a group of diseases).
Scaling nature-based solutions for climate resilience and nature restoration
Posted on Thursday November 16, 2023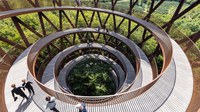 Wider application of nature-based solutions (NBS) to climate change adaptation would deliver multiple societal benefits and contribute to biodiversity conservation. However, there is limited experience scaling solutions beyond local contexts. The lack of standardised methods for assessment and monitoring of NBS is a major challenge for replicating and applying them at a wider scale. This briefing looks into applied assessment frameworks and the scaling potential of selected NBS, and how they may contribute to ecosystem restoration outside protected areas.
The European Biomass Puzzle
Posted on Wednesday November 08, 2023
This report looks at how biomass can help us reach our climate and environmental objectives, and how climate change might affect the EU's biomass production in agriculture and forest sectors. It also discusses key synergies and trade-offs in the use of biomass for different policy objectives.
Investments into the sustainability transition: leveraging green industrial policy against emerging constraints
Posted on Tuesday November 07, 2023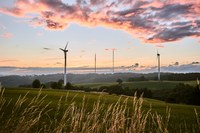 To accelerate the green transition, Europe needs a solid socio-economic and fiscal policy framework to ensure the European Green Deal is smoothly implemented in the upcoming EU institutional cycle. This requires some clear political decisions and good policymaking, namely within fiscal and industrial policies. New green industrial policies can help overcome limitations in public finance for the green transition.
Trends and Projections in Europe 2023
Posted on Tuesday October 24, 2023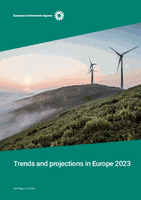 This report explores the historical trends, most recent progress and projected future progress on climate change mitigation through reduced GHG emissions, renewable energy gains and improved energy efficiency. It builds upon data reported by the EU-27 Member States, five EEA member countries and nine Contracting Parties of the Energy Community.
Is Europe on track towards climate resilience? Status of reported national adaptation actions in 2023
Posted on Tuesday October 24, 2023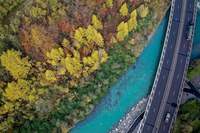 In March 2023, EU Member States were mandated for the second time to report their national adaptation actions under the Regulation on the Governance of the Energy Union and Climate Action. For the first time they also reported on adaptation aspects in the progress reporting of their national energy and climate plans. Non-EU EEA member countries were invited to provide similar information on a voluntary basis. This briefing presents the current status of national adaptation actions across Europe, with an emphasis on recent developments and lessons learned since the reporting in 2021.
Flexibility solutions to support a decarbonised and secure EU electricity system
Posted on Friday October 20, 2023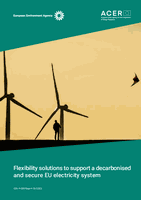 This decade will see significant decarbonisation of the EU electricity supply. Brave changes are happening, driven by the expected rapid roll-out of wind and solar power generation in all Member States in response to the Russian war of aggression against Ukraine and Europe's commitment to become a 'net-zero' emissions continent by 2050 (expressed in the 'Fit-for-55' and the forthcoming EU climate target for 2040).
The case for public participation in sustainability transitions
Posted on Tuesday October 03, 2023
Public participation in environmental decision-making is a legal right in Europe. This principle was established two decades ago by the Aarhus Convention. Since then, it has been increasingly recognised that participation is not only a matter of justice and democracy but also a practical necessity for transitioning into sustainability. This briefing focuses on different forms of public participation from a sustainability transitions perspective, highlights its core tenets, principles and pitfalls.
EMEP/EEA air pollutant emission inventory guidebook 2023
Posted on Monday October 02, 2023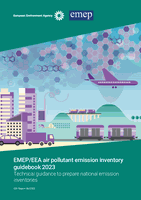 This version of the EMEP/EEA air pollutant emission inventory guidebook was made available to the Parties to the Convention on Long-Range Transboundary Air Pollution during the European Monitoring and Evaluation Programme's Steering Body meeting held in September 2023. Subsequently, a proofreading process was carried out, which did not result in any substantive changes to the content.
Environmental Statement report 2022
Posted on Monday September 18, 2023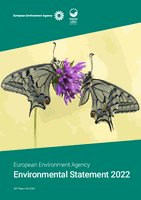 The EEA′s annual environmental statement report for 2022 conforms to requirements stipulated in the EU Eco-Management and Audit Scheme (EMAS) Regulation and takes into account the sectoral reference document for the public administration sector. The report contains information on the EEA′s environmental management system (EMS), its environmental performance in the year 2022, and the updated environmental targets and an action plan for 2023.
Peoples exposure to bisphenol A in Europe
Posted on Wednesday September 13, 2023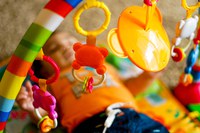 Bisphenol A (BPA) is a synthetic chemical that has been used in high volumes for decades and is known to harm human health. People are exposed to BPA mainly through diet due to BPA being present in a range of materials commonly used in packaging for food and beverages. This briefing presents the latest information on human exposure to BPA in Europe. It also highlights potential health risks resulting from people being exposed to unsafe levels of BPA.
Horizon scanning — tips and tricks A practical guide
Posted on Wednesday August 16, 2023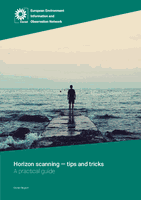 The future of Europe is shaped by developments of a societal, technological, economic, environmental and geopolitical nature that interact in complex and unpredictable ways. Horizon scanning - a foresight method to systematically detect early signs of potentially important developments - can support policymakers and other decision-makers in anticipating future developments, managing risks and pursuing opportunities to help build resilience to future shocks and reduce uncertainty. This practical guide aims to foster a culture of anticipation and preparedness by inspiring and equipping practitioners across Europe to explore the future using horizon scanning.
Eionet core data flows 2022
Posted on Friday June 30, 2023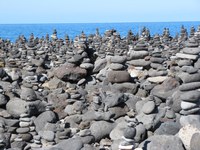 The European Environment Information and Observation Network (Eionet) is a partnership network of the EEA and its member and cooperating countries. This briefing presents the results of data collected in 2022 for 13 Eionet core data flows. It summarises the evaluation of hundreds of data deliveries received from reporting countries. The purpose of the briefing is to show progress against agreed reporting criteria (timeliness and data quality), allowing countries to identify and prioritise the resources they need for regular reporting procedures. The provision of high-quality data by Eionet is fundamental for the EEA to achieve its mission to provide timely, targeted, relevant and reliable information to policy-making agents and the public.
Accelerating the energy efficiency renovation of residential buildings — a behavioural approach
Posted on Thursday June 29, 2023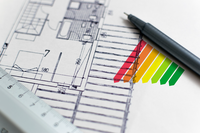 Improving the energy performance of buildings is an important part of reaching the EU's climate, energy and air pollution targets, but requires an acceleration in renovation rates. This briefing identifies behavioural factors that influence decisions on renovation investment. It also explores how understanding these factors can inform the design of policies that more effectively encourage the renovation of residential buildings, contributing to achieving climate neutrality.
European Union emission inventory report 1990-2021
Posted on Wednesday June 28, 2023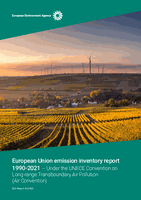 The report looks at air pollutant emissions reported by the EU under the UNECE Convention on Long-range Transboundary Air Pollution (the Air Convention) and includes a wide range of substances. These include the five main air pollutants (NOX, NMVOCs, SO2, NH3 and PM2.5) but also others such as heavy metals, black carbon or persistent organic pollutants.